Best Phil Collins Songs
The Top Ten
1
In the Air Tonight
I feel like it is the song of a man who has seen with wife with another man and is preparing to murder him. He doesn't know what will happen but he can feel it coming in the air tonight. That is my interpitation the beauty of this vague song is its up to the listener. But what I do know is this is the best produced song ever. Boom bom boom do bom bom bom
This song is about the time he was a child and went swimming with his friend at night time, his friend started drowning and there was a guy at shore watching him drown, Phil wanted him to help but the man stood there and did nothing, his friend drown and died. Phil saw the man some years later and dedicated this song to him
This song kick-started one of the greatest solo artists of the 80's. It's an incredible song, full of emotion, building from start to finish. Love Another Day In Paradise but this song deserves no. 1. Such an underrated artist.
Hands down the best. One of my favorite songs. People don't even understand how dark this song is. They sing it and have no idea what is being conveyed here. This is a great dark song. The best. Haunting song.
2
Another Day in Paradise
Its about homelessness... And it's so beautiful. I love this song. This song makes me think of dancing in circles under the hot sunny weather in Greece- that was paradise.
Listening to the song just sends me to paradise... Song is filled with hope and it feels like heaven just like another day in Paradise...
When I was little, my brother used to played this on his cassette player. It's become a part of my childhood tune.
How is this not number one!? :O
In the air tonight is good. But this is so much better.
3
Against All Odds
Phil is something that you can't stop listening to and against all odds is just a perfect song of feelings and emotions! When you get left by a woman, who you knew very well and who knew you very well too, This song is a very good choice for that moment. Ty Phil for everything, you have made my life Better and happier!
Totally agree with Britgirl! This song came out just as my first love broke up with me after 3 years. The song, the wishing for one more chance, and the devastating unexpected breakup are all tied together in my mind...
Phil's soul roots comes to the fore in this amazing song used for the theme song of the same titled movie. No other continental singer can sing soul and interpret it like him.
Phil Collins is the bom, so sweet, song against all odds
Is so memorable. In years to come he will always be remembered for taking ballards like this to the highest
Level. one love man, Jamaica love yu.
4
You'll Be in My Heart
My absolute favorite! The fact that it's in disney movie doesn't make it less than, in fact it's great because my kids actually ask me to play it too, as with the rest of the soundtrack that Phil sings!
This is one of the most beautiful and powerful songs I've ever listened to! It's really unfortunate that some people think it's not as good as other songs just because it's from a Disney movie!
It's from one of my favourite film of all time and makes me feel warm and safe every time I hear it. It has such a beautiful sound to it, it should be number one!
This is such a great song! It's my favorite Phil Collins. This should be higher! Just because it was in Tarzan doesn't lower it's quality! Yeah
5
Easy Lover

One of the very first song that got me hooked to Phil. Don't usually listen to Pop music but this got me to explore more Pop music!
I just get a good feeling when I listen to that song. It's the best song on the record. It has got power.
Heard this for the first time at work today and I was like wow! This is great song! I'm 16 as well! Top quality
Absolutely brilliant song, a classic song that gets me in the mood for music :) phil collins with phillip bailey (is that his name) was some combo!
6
One More Night
Beautiful song. Sax solo kills me every time
The sax at the end is a big throwback! &
Such a smooth love jazz
Man if you were going through a break up this song would need a bottle of booze
7
Sussudio
I can't get out of my mind this song when I'm going ou in the night with my friends. This song is simply incredible
Best of Phil collins
Top 3 never wears out.
8
Take Me Home

This was on Miami vice. When Crockett and Tubbs were flying back to Miami after leaving New York. The title of this episode was "Homeward bound ". I should know because I have seen every episode. Best one of them was called " payback "
Deserves a better place. Coupled with the deep lyrics is the distinct music that makes this track so unique.
This song has stood the test of time better than some of his others. Still love this song and the lyrics.
Sheer magic, psychedelic, fills up surrounding space. Listen Once
9
You Can't Hurry Love
One of those songs that just makes you smile every time you listen to it. Easily Phil Collins' best song. That being said, I prefer the progressive rock material that Collins recorded while being a part of Genesis, Dancing with the Moonlit Knight would be his best song as Genesis' drummer and Dance on a Volcano would be his best song as Genesis' drummer/singer.
Just a great song, and Collins does a nice job with it. Terrific Holland-Dozier-Holland song done originally by the incomparable Supremes.
This is a timeless song that really reflects positivity, hope, and self empowerment. The vocals are superb and the strong drum beats shows the best of Collins
I like this song much better than the supremes version. Phil collins does such an awesome job!
10
True Colors
Phil Collins sings this song incredibly. The song is sung with passion, meaning and his voice is incredible.
One of the most underrated, singer/songwriters I have ever known far better than any American trash
The Contenders
11
I Don't Care Anymore
Use to sing this and Fascination by Human League as a kid. Other kids would beg me to keep singing them.
Perfect song with great tune. Why its number 8 I won't understand, I agree with 2 though or even number 1.
I absolutely love this song! The drums are AMAZING, Phils singing is incredible, and the song is so passionate!
One of Phil's greatest hits, kind of a 'In The Air Tonight' part two. Very powerful.
12
I Wish It Would Rain Down
I feel like if there's any Phil Collins song that's guaranteed to make anyone break down in tears, it's this one. This is probably the best song on "But Seriously", in my opinion. Seeing his declining health nowadays is just heartbreaking to look at, and this song is just a reminder of the pain that everyone's going through nowadays. Hell, back in November 2006, when it played on the radio in my local bar in western Massachusetts, listening to Phil's vocals on the song, especially near the end, I decided to split up with my friends and hide in the bathroom stalls for a long time. That's how powerful the song is. For all the bad things going on nowadays, we all wish it would rain down...
Phil Collins has genuinely changed my life. His singing, his drumming, his composing, his warm nature as both a celebrity and an everyday man, I could go on all day. I've been a fan all my life but it wasn't until I went through some hard times at uni that I realised how truly incredible he is; his music pulled me through. Last year I was lucky enough to see him in concert and it remains one of the best moments of my life. All my thanks and respect goes out to this legend x
The last 2 minutes of the song are so powerful! I love this song. Never gets old.
Just never gets old. Could listen to it a million times.
13
Don't Lose My Number

I just love this song! Can't understand why it is so down in the rating
Its ridiculous how low this song is rated, should be at least top 10 in my opinion
14
Something Happened on the Way to Heaven
The way the trumpets, vocals and drum come together in this song is simply awesome. The chorus is just so uplifting on this song, it's amazing!
Just an amazing song! You can't be quiet listening to it!
Very cute song and catchy lyrics.
So catchy! This song is great.
15
Strangers Like Me
His catchiest song
16
I Missed Again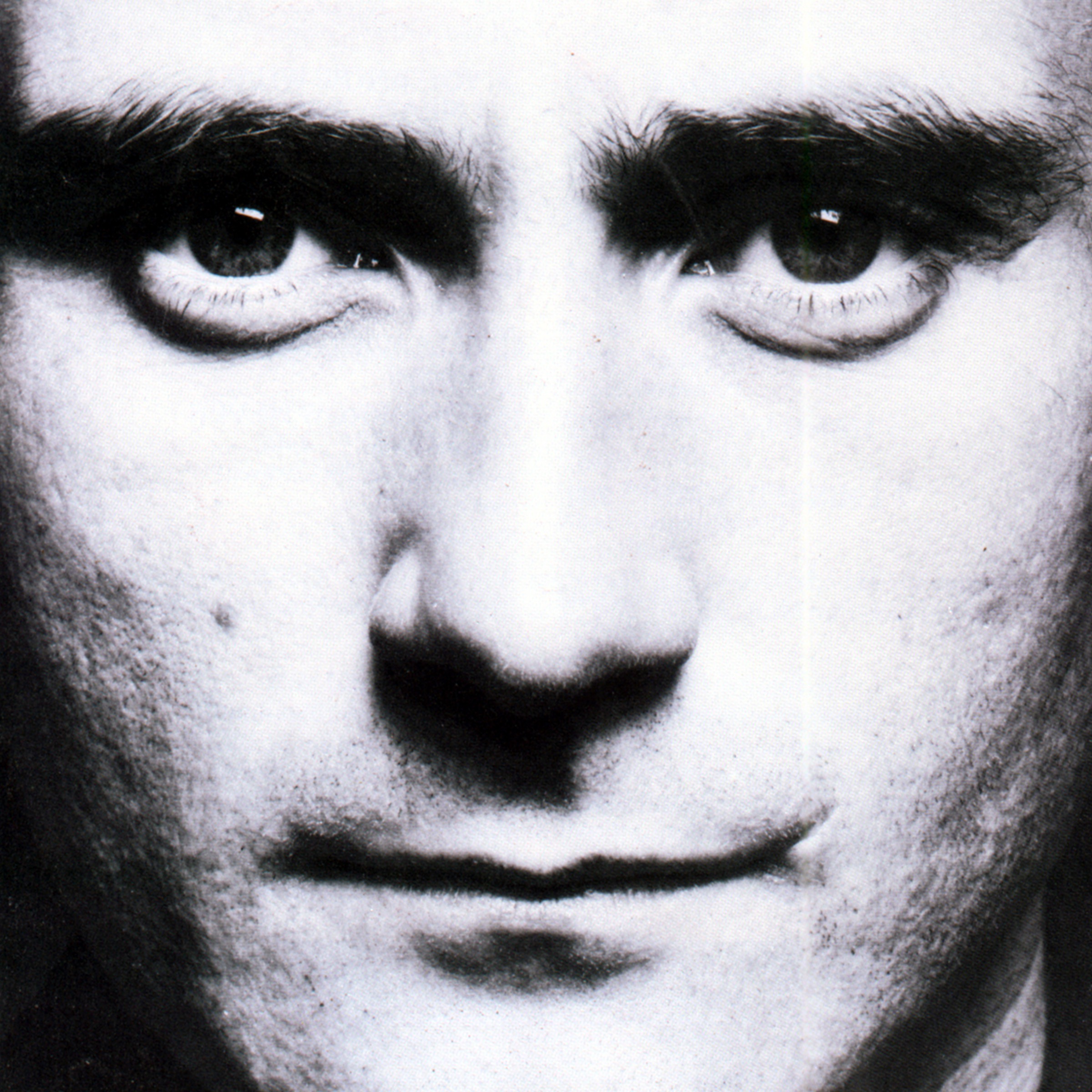 I want you to watch the music video and tell me that isn't the best thing you've seen all day.
17
A Groovy Kind of Love

When I am feeling blue... All I have to do is take a look at you and I am not so blue...
This song gives me the chills.
18
Son of Man

It's from Tarzan! The fast-paced tempo and the lyrics are undeniably catchy and uplifting.
This song never fails to motivate make me happy! Must be higher up.
This song deserves to be in the top five at LEAST!
It makes me happy
19
Two Hearts

Love love love this song! It makes me happy every time I hear it.
20
Do You Remember
In my opinion, one of the best songs sung by Legendary Phil Collins. If give it a higher rating, every time I listen to this song, I'm taken into a trance. Beautiful!
The music video brings me to tears. I also experienced falling in love and having to move away to another town. But yet I remember now that it's over.
One of my all time favorite songs...it still brings me to tears this very day!
I remember. Don't worry.
21
Separate Lives
Perfect love song
22
Two Worlds
Simple lyrics, but Phil transforms my living room into someplace else whenever I listen to this. Filled with hope!
Aside from the fact that this is from Tarzan, this song is just fantastic!
23
Long Long Way to Go

I think this & "Man In The Mirror" by Michael Jackson should play in the ever absorbent minds of ALL beings. thanks & ❤!
24
On My Way

So spiritual, it really inspires me to go on my way. The moment is played in Brother Bear is part of my childhood.
Such a fun song!
25
Can't Stop Loving You
How on earth is this not on the list?! This was always one of my favourite songs as a kid!
Long distance love song with my special man.
Beautiful lyrics it's just an awesome song.
PSearch List