Top Ten Greatest Male Tenors
The Top Ten
1
David Phelps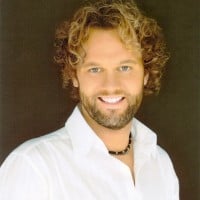 David Norris Phelps is an American Christian music vocalist, songwriter and vocal arranger, who is best known for singing tenor in the Gaither Vocal Band.
I never leave a Phelps concert without having received a blessing. His gift of voice is so wonderful and pure, as he lifts his voice toward heaven what a beautiful and sweet sound. His range is amazing, his ability to reach those high notes, and hold them, is so phenomenal. But more than anything, I appreciate the fact that he uses his gift to reach people all over the world for Christ. He knows from where his gift comes, and acknowledges that. He is a wonderful guy, whose presence is just a joy. He is who he says he is, and wonderful to see and be around. I wouldn't miss a concert at all if I could get there. He is great, no matter, but even better when you see him perform live. Very gifted man. I never tire of hearing that beautiful voice.
When I found David Phelps, I found my dream artist. His voice goes to my heart and soul. At times, I realize I haven't been breathing while listening for his final note. No other voice does that to me. He writes beautiful lyrics which encompass many emotions that people can relate to. He also makes time for his fans and gives his attention fully to what you want to say. What a powerful artist he is, which is only made better by him using his gift to express his faith and inspire others. There is no chance of losing interest when David opens his mouth to sing, although you will feel the best kind of chills!
David PHELPS is the best, #1 Christian Tenor Vocal Artist there is. David is at the top of the Chart and no exceptions. I Love to hear him sing, his Tenor Voice is so amazing, very uplifting and David's Tenor Voice is a God Given Talent and when he sings it is like he is singing from Heaven. I could listen to him singing 24/7 and never get tired. I have never heard anyone that can sing like David Phelps. Thank you David Phelps for using your Tenor Voice to Praise, lift up and Glorify The Precious Name of Jesus so everyone could be blessed and a lost Soul could be Saved. I love you David Phelps and Thank You So Much for helping Me in my Daily Christian Life and Walk with God.
This amazing tenor voice is such an inspiration. I follow his concerts whenever he is within driving distance. He is powerful, has perfect pitch, has such a gift to share and can hit the high notes like no one else. His concerts leave everyone breathless and will send chills down your spine. What a privilege to hear him - wherever and whenever he performs. His CD's play in my car whenever I'm driving. Sometimes I just never want to get out of the car. He definitely should have a starring role on Broadway, as he is as good or better than anyone in any musical. He is simply the best ever. His high pitch is amazing and powerful. He is loved wherever he goes and never ends any song without a standing ovation. What a blessing and what a gift!
2
Jonathan Antoine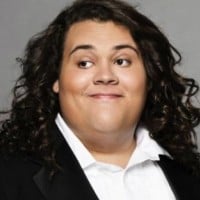 Jonathan Antoine is a classically trained English tenor. He rose to fame after appearing on the sixth series of Britain's Got Talent in 2012 as one half of the classical duo Jonathan and Charlotte.
Jonathan Antoine will go down in history, no doubt. His ability to touch people's souls already at such a young age is incredible. Jonathan sings and becomes the music. He is unaware of many of his reactions while singing because he goes to a different place. He is not singing for fame, or money, or any other ego boosting reasons. He loves to sing. Period. Who better to sing the best music ever written? I don't think there are words to describe how magnificent he will be in a few more years as he matures and trains more.
Last year I was looking for inspirational videos to share with my students. I found the BGT auditions. As with the music that Jonathan and Charlotte create, the emotion, the story, is truly amazing. The fact that they are teenagers blew my mind. I had to share not only the YouTube clips but anything I could find. My students and I even bought their CD for the classroom.

The pure sound, the gift Jonathon has is not just his voice, it is also the emotion, the emote, he sends with ever note. The message of love, friendship, humility, sorrow, loyalty, all at 18 will have tears streaming down your face.

He shares himself, not just his performance but everything adding an instant connection. I am eagerly waiting for the 2nd CD and hope to see him perform in person someday. I am tearing up just writing this post, picturing Johnathon on stage lost in his music, watching as he feels the music, opens his body, you can see it, you can feel that the sounds are coming and they do, ...more
Jonathan is unique in every way. His sound is rich and powerful and full of emotion! People are drawn to him not only because of his amazing voice but also because he is an amazing and courageous person. Although he possesses this phenominal talent he is humble, gentle and compassionate. He brings all of these things into his performances which makes the listener feel connected to him in a way that is deeper and more intimate. Jon shares himself in his song and that sets him apart from the other performers of his time and even though he is young and just beginning to make an impact, his presence will grow and be felt for years to come
Jonathan Antoine as a young artist leaves me speechless, literally, at times. A young man to be greatly admired for who he is and a person. He's humble and his love and gratitude for all who adore and support him in his musical career is above and beyond so many. His wisdom, far beyond his years, is remarkable. His love, respect and appreciation for other Artists of varying genre and what he can lend to as well as learn from is not only admirable, it amplifies to no measure his own phenomenal talent and passion of his craft, palpable with every performance. He continually exceeds himself with a voice and a sound so beautiful and unique it's almost unfathomable he could become any better, yet he continually gets better. He is destined for greatness, there is no doubt in that. I feel blessed to be alive and witness this in my lifetime. To not know and recognize this amazing young man and his talent is truly a loss for anyone who doesn't know of him. His voice, his sound, his music ...more
3
Luciano Pavarotti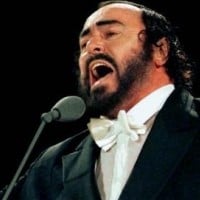 Luciano Pavarotti, Cavaliere di Gran Croce was an Italian operatic tenor who also crossed over into popular music, eventually becoming one of the most commercially successful tenors of all time.
I was brought up listening to different tenors my father a working class man being a great fan. He once came home with a record by a little known tenor Fritz Wunderlich who was amazing but sadly died aged 33. Then my dad introduced me to the greatest tenor of all time Pavarotti. His range his phrasing all appeared effortless. I don't care he couldn't act or do opera. He sang from his heart he was the maestro. He knocked the socks off any other tenor past or present. We were truly blessed to have the great Lucciano there has and never will be another tenor like him.
Pavarotti's incredible silvery top notes, voice, power and range make him one of the greatest opera singers of the recorded era. His interpretative abilities are immense, giving life to truly living characters for decades. He was not perfect, some roles where not fitted for his voice and at times he showed (especially in the later years) a not so solid technique compared to other tenors. He has become a milestone in the history of music and there are many other things that one could add and say about Big Luciano. I must say it is amazing and quite sad not to see names as Bjorling, Gedda, Vickers, Di Stefano or Gigli in this list and see Jonathan Anthoine in the first place that has a nice voice overall (that cannot absolutely be even compared to the names mentioned before), scarce interpretative abilities, a scarse technique and most of all no history. He is a product of this talent show industry, that tries to sell very mediocre singers as stars!
Nobody, and I mean nobody can or has sung Nessun Dorma with more feeling, power, or bring the house down mastery than Pavarotti. Comparing Jonathon Antoine with Pavarotti is like comparing a talented but unproven pop singer like Justin Bieber with Sam Cooke or even Elvis in his prime. Who's voting on this, teeny boppers U.S.A. ? We're talking about depth, power, talent, I would hope, not some kid who won't last but appeared on a talent show. Let him sing Nessun Dorma and compare his version with the master, Pavarotti.
A voice to die for. Bjorling was much better musically but didn't have the joy of 20th century recording so we don't know truly what his voice could have been like. Placido was/is a better actor on stage so with drama he won outright. Mario Lanza let Hollywood take him away but he could have gone on to be the greatest of them all. Why on earth are you counting Alfie Boe in this he doesn't belong in the same breath.
4
Placido Domingo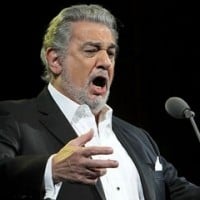 José Plácido Domingo Embil, known as Plácido Domingo, is a Spanish tenor, conductor and arts administrator.
Several years ago I received tickets to the Met to hear Tosca, not realizing that Domingo was the featured tenor. I sat there totally mesmerized by the combination of his velvet (no other word will suffice) sound, amazing dramatic presence and striking good looks. In my book, he's got it all! I've only had the opportunity to hear him on television and in recordings since, but I consider him the best tenor ever because he combines all elements of opera so successfully and beautifully.
Placido by far surpasses everyone with his versatility, his fabulous voice, his emotion when he sings. He doesn't just sing a song, an aria, he feels it from deep down in his heart and soul. And this is the real Placido! He is intelligent, and he is so easy to work with so says everyone who works and worked with him. You will never find a greater
Tenor or human being ever.! He should be number 1! When he sings he touches one's heart and soul.
Plácido Domingo is definitively the best tenor ever. Not only because of his beautiful, powerful and versatile voice, his dramatic range, his ability to sing everything from baroque to modern, not only because of the wonderful colours, the soft velvet, but also because he delivers perfectly every character he is playing. He is believable, he doesn't pretend to be a character, he is. He combines wonderful voice, artistic presence and highest musicality with a gentle and humble soul and deep humanity. He never pretends to be someone or something, you always get what you see. He is the only one who gives emotions to the public. Especially now, when he sings bariton parts. Did you ever before cry with Simon Boccanegra, see Francesco Foscari in despair or a Conte di Luna who truely loves? He is the best tenor and the completest musician of all times!
Placido Domingo is by far the most complete artist from all the tenors on the list. Not only is he a tenor, but he's also a baritone, he plays the piano, conducts, has amazing acting skills and charisma to boot. It's hard for me to single out just one role he did, but my favorite is probably his interpretation of Mario Cavaradossi from "Tosca".
5
Enrico Caruso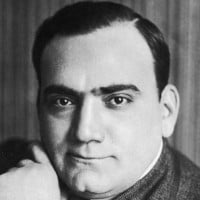 Enrico Caruso was an Italian operatic tenor. He sang to great acclaim at the major opera houses of Europe and the Americas, appearing in a wide variety of roles from the Italian and French repertoires that ranged from the lyric to the dramatic.
Caruso had an amazing voice - I'm not even a big opera fan but my parents had his recordings and I loved listening to him. I think Pavarotti came closest to Caruso of the tenors I've listened to. John McCormack was great but sang a very different kind of music - hard to compare him to an operatic tenor. Josh Groban's voice positively makes me melt but again, it's not an operatic voice.
Resided in Naples, Italy for a number of years. Became quite familiar with Opera singers, Mr. Caruso in particular (although he had long passed away). His quality and strength has only been equaled by few Tenor singers of today, Andrea Bocelli, for one.
Luciano, Andrea, Enrico and Placido are what music IS and not to be slaughtered by
many of the "styles" of today..
He had a sense of dramatic power in his tone and his expression can not be matched! This tenor didn't even really perform with a full voice high C but is the greatest one!
Caruso has a burnished tone that others hope to achieve, but can't.
He is number one, period. Pav has little emotion, but is just not in the same league as Caruso. Jussi is good, but more along the lines of a Maria Callas type voice.
6
Mario Lanza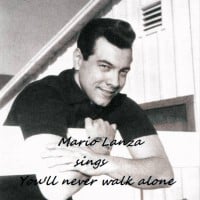 Mario Lanza was an American tenor of Italian ancestry, and an actor and Hollywood film star of the late 1940s and the 1950s. Lanza began studying to be a professional singer at the age of 16.
If you're judging only on freedom from technical errors, the magic Mario doesn't rank near the top. But if you're judging by rich, highly-versatile beautiful vocal tonality, especially in the mid-tenor range where most tenor singing occurs, Mario's voice is, among those we have well recorded (doesn't include Caruso), the standard by which all others must be judged. For instance Pavarotti's highs were wonderful but it midrange was unexceptional, not particularly resonant and weak in harmonics. Lanza's midrange was incredibly great yet his highs sounded clear while retaining nicely balanced harmonics where most tenors loose them and sound strident by comparison. On balance, if judging by VOICE alone, Mario Lanza is still the best I've ever heard during the last 50 years of being a tenor.
I've listened to a lot of tenors and it's tiring, listening to them. Too much "pinging" sound instead of a beautiful "ringing" sound. Mario Lanza's voice has a quality that you want to hear his voice over and over again. He express his songs with so much emotion that you got carried away listening to it. His voice is so fluid and not too "stiff". His "Che Gelida Manina" is beautiful. His voice matured, in his movie "Serenade" and he could have been a perfect "Otello'. His version of "Nessun Dorma" and Lamento di Federico" is awesomely unbeatable. He express his love songs like with so much emotion. Mario Lanza's voice is from God.
Lanza had "the whole package"...Good looks, a winning personality, and not least an outstanding Tenor voice which had warmth, power and perfect diction. During his lifetime some critics ( probably mostly out of envy) tried to belittle his abilities and influence BUT their names are long forgotten and HIS star will continue to shine for years to come.
Lawrence Tibbett once said that it might take fifty years but that the world would eventually realise what they had...How true RIP Mario.
I've heard no other that stirs my soul as much. If singing is math, then perhaps other tenors are better, but if singing is supposed to bring you closer to the creation of God, then Mario Lanza is preeminent. Every time I listen to him I think that other great tenors like Pav sound tinny. Mario had the ability to change the tone of his voice midway in the phrase and make it even richer. His power was unmatched and his emotion brings one to tears.
7
José Carreras
Slim and very good looking, which was highly unusual for tenors in his era, Jose Carreras epitomised the romantic hero. His deeply moving, sincere singing always touches you. Once someone had described him as having a 'voice of extraordinary beauty'. I could not agree more with this. What he had sang from his soul remains at an unreachable level of appeal to opera lovers.
Most of Carreras opera performances set a standard of pure perfection, with his expressive phrasing, laser-precise timing and appealing voice. And, you cannot help but compare every other performance you come across to his one, and measure all the rest by how close they come to his interpretation of ultimate beauty.
A voice of extraordinary beauty, as one expert said about this tenor. What Jose Carreras has sang well remains a standard of ultimate perfection for opera lovers to this day. Great appealing voice, both tender and masculine, velvety and majestic, you cannot get enough of his singing.
Brilliant moving voice from an outstanding man in every respect. Romantic and velvety in his youth, his voice is darker and more dramatic today. His performances in La Boheme, La Traviata, Andrea Chenier and many other are a measure for top artistry and perfection. His legacy makes opera a different beguiling forever-young art.
8
Andrea Bocelli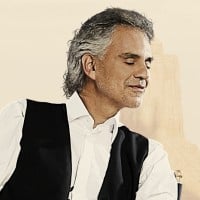 Andrea Bocelli is an Italian classical crossover tenor, recording artist, and singer-songwriter. Born with poor eyesight, he became permanently blind at the age of 12 following a football accident.
I love listening to him sing everything from arias to contemporary. I don't understand why the one calls him a lounge singer, jealous perhaps because of the millions of records Andrea has sold and continues to sell. He is an opera singer and he doesn't use a microphone when singing opera and is well heard in the back. He controls his voice for the application of the music he sings. When using a microphone he sings as if he is whispering a lullaby in the ear of a child. His sings differently when performing opera. Extremely intelligent and kind. He should be in the top 3
The reason he isn't No. 1 is because these lists don't mean much.
The reason Jonathan Antoine is No. 1 -- and his first CD hasn't even come out yet -- is because all these young and older women are in love with him and have no musical objectivity or musical training themselves. What can they possibly know? There are many tenors on this list who should absolutely be in the first 10, and they're not. With that said -- I love Andrea Bocelli's voice. It has been tried and proven.
Totally love andrea's honeyed tones, vesitility in so many genres, not so crazy about his singing in english, endearing but the accent is terrible! Love his opera, arias, sacred music, also great pop/popera voice. Adore any duets he does with the ladies, he, s such a romantic old guy, like his male duets too, never feels the need to show off or compete. He's also very sexy, yummy!
Andrea Bocelli? Oh my god.

Bocelli is NOT a lyric tenor. Imagine, now, what would happen if Bocelli sing the Turandot at Verona Arena during the Opera Season... I say you what would happen, tomatoes in face and a ton of boo.
Bocelli is a pop singer with a cute voice, nothing else. Claudio Villa was better by far than Bocelli, but nobody ever say he could be a lyric tenor.
9
Alfie Boe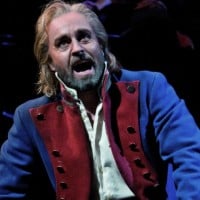 The clarity of Boe's voice whether in higher or lower register is outstanding - his voice also has a flexibility which enables Alfie to use in all the many genres of music in which he is interested. His voice has now developed a richness and warmth which has invested his fine lyric tenor with even more intensity, so important when singing classical music or indeed any other style. His lead performances in La Boheme, Pearlfishers and other operatic roles have won him plaudits although it is probably his performance in that most operatic of musical theatre pieces Les Mis for which he is best known, having won a 4 minutes standing ovation when he first performed in it.
Alfie has great warm notes in the middle and lower register with a lyric, flexible upper register. His versatility in singing all genres of music from opera (in which he trained at the Royal College of Music, National Opera Studio, and the Royal Opera House) to singing Elvis at the Queen's Diamond Jubilee shows the variety of his repertoire and his belief that there are only two kinds of music, good and bad, and he wants to sing the good stuff. He continues to defy expectations and reach more audiences with his remarkable voice. His superlative starring role as Jean Valjean in the 25th anniversary concert of Les Miserables helped redefine expectations. This past year, he was invited to sing "Bring Him Home" with the Mormon Tabernacle Choir and at the Washington D.C. memorial Day Concert on the West Lawn of the US Capitol. Finally, listen to his "Alfie Warbles a Bit" YouTube version of "Nessun Dorma" and you will hear a tenor of the highest quality.
I've read other people's comments and I'm blown away with their sentiment. For me he is the best. He has a remarkable voice, absolutely beautiful. But the way he performs and reaches his audience is really special. He is a singer who sounds even better singing live that his wonderful recordings. I can't praise him high enough and I hope he reaches Number One. He is an example to be followed by any young singer who has found their fame through a T.V. talent show. He went quietly on tour with an opera company to learn his trade from the ground up. And then he went to music college to learn to be the best singer he could be and to give his the technique needed to sustain a career. He then worked and continues to work. This is what it takes to really be an outstanding tenor. And Alfie Boe is an outstanding tenor.
This mans glorious voice is rich and full throughout the tenor range. Listen to the clarity and purity of the high notes and the strength of his low notes, the sheer muscularity, masculinity, musicality and magnificence of it all. His versatility is peerless, as at home with a Mozart aria as with Led Zeppelin, his delivery informed by his classical training (Royal College of Music, National Opera Studios) but not overpowered by it. His foray into musical theatre to perform the role of Jean Valjean is the stuff of legend, bringing audiences to their feet and to tears with elation and emotion at the beauty of it. This humble man shares his wonderful gift and is worthy of accolade.
10
Rolando Villazon
Tenores are often seen as the ninnies of the opera: Not too intelligent and very vain. The famous conductor Arturo Toscanini even maintained being an idiot would be the privilege of the tenors.
Well, Rolando Villazon certainly demands this privilege. He hasn't only got a wonderful, warm and full tenore in the belcanto tradition of the great tenores, but a lot of brains too, proving it as an actor and a director on the opera stage, as a singer in concert and as the author of a really interesting and exciting novel with which he managed to convince even literature critics.
Villazon is one of the most interesting figures in the opera scene today and besides he's a wonderful, warmhearted, generous and witty human being.
Rember the movie "The Killing Fields". In one segment of the movie (the journalist) is in his living room and Nessum Dorma is playing in the background. I swear I will never forget that voice. After some investigating I learned that particular "nessum dorma" was sung by Franco Corelli, it was a marvelous rendition of the now famous aria. I know that Pavarotti has given the same area his own seal of exellence but Corelli had put into this area as much passion and virtuosity of voice as Pavarotti.
The only tenor I have heard live who transports me to an ethereal place. His voice was so good before his medical problems and I pray he will rise again to those dizzy heights.
Of the younger school this voice is currently my favourite - the emotion, the passion he brings to the fore is, for me, outstanding and I consider his to be a fine instrument.
The Contenders
11
Jussi Björling
Undoubtedly one of the best lyric tenors of the 20th century. There has been enourmous talent around in regards to tenor voices, and the lack of trustworthy records of many of them as well as the different types of voices make it very difficult to make comparisons. I would never think about comparing a lyric tenor such as Jussi or Pavarotti with Alfredo Krauss, for example.
That is why when I try to write down my opinion, I am only considering lyric tenors. In spite all of those obstacles to make a fair comparison (which ultimately go against Jussi since his recordings are very old), I believe Björling is one step beyond the rest of the lyric tenors of this century for one or another reason. Arguably, there could be tenors with more power, or a broader range of tones, but I cannot find anyone with such combination of qualities as his. He had amazing power with a very broad range of tones, techique close to perfection and an extraordinarily well rounded voice, always, always under ...more
Carreras called jussi "Il Tenore Perfecto" Pavarotti when asked to compare his Manrico to Jussi;s said "I'm only human. I try to sing like him. I would like people to compare me with him" Caruso's widow said that only Jussi was worth to wear Rico's crown. I rest my case by suggesting that you find Jussi's live from the Met "Romeo" called by Conrad Osborne one of the most perfect live performances by a lyric tenor (along with Jussi.s Des Grieux in Manon Lescaut. And finally, wait until Christmas eve and find O Helga Nat, O Holy night in Swedish and you will not want to hear another version. Now I really do rest my case.

Tim
I grew up in a very musical family. My father was an opera ''buff' and listened during the war years and beyond on the radio to opera from overseas radio stations especially from Italy. I his second son grew up enjoying swing and jazz but later also turned to opera and aged 21 one of my first 78's was Jussi Bjorling singing "che gelida manina" from Puccini's La Boheme. I personally have now been listening to Opera for over 60 years and in my humble opinion Jussi had the finest and purest of great tenor voices. He certainly gets my vote as the world's greatest tenor.!
Jonathan Antoine? Alfie Boe? Please! Is this serious or is this a popularity contest amongst cloth eared knuckleheads who are obsessed by the proliferation of T.V. talent shows, and whose opinions would probably have Susan Boyle top of the soprano list. Bjorling, Pavarotti, Caruso, Domingo, Carreras. Real operatic tenors, not reality show wannabes who need to achieve real greatness then maintain such a standard for 30 odd years.
12
Franco Corelli
The greatest tenor ever..many imitate him, Villazon is case in point, and others have learned from him how to sing properly. Corelli has no rivals. One can understand this by listening to one live recording, a Tosca from Bergamo..and then listen to all of the rest.

Parenthetically, I heard him live at the Met many times. He had the audiences enthralled all the way through his turbulent career. Callas named him as her best partner in the many operas he sang with her.

I like many of the choices here, but Corelli is number one.
Unfortunately for many, the voice of Corelli is unknown! Music is such a subjective choice as to what one likes to hear in a voice. Having listened to opera for nearly 60 years, I can tell you that certain tenors lend themselves best to certain operas. If you truly want to hear the beautiful power of Corelli's voice, then listen to his role in "Andrea Chenier". His mastery of this opera has never been matched!
Hearing live most of the greatest tenors in the last fifty years, Franco Corelli at his best, was in a class of his own. There are great tenor voices and then there was Corelli's. Do yourself a favor and listen to some of Corelli's great recordings, and even better, his live performances. If you're unfamiliar with his voice you will understand what I mean.
There was a sadness that coloured Corelli's voice and stage demeanor, along with the power, fire and passion more expected of the range, that allowed his performances to better suit the tragic-hero rolls he sung. Lots of tenors have beautiful, awesome voices but Corelli is one of the few that can draw me into the story of the opera even via a single excerpt.
13
Piero Barone
His singing is effortless! His natural talent makes him the greatest. He s so young and sings with the mature, professional and experienced voice. He sings like he has the experience of a 50 year old professional tenor and his age is not even the half. And yet he has to gain more experience. His singing is effortless! He can reach high notes without any trouble. Aside from his high notes, his low singing, when he sings pop, it's just the most gorgeous sound in the world, and even singing that style of music (pop), he does it beautifully and professionally. Piero is the full-package: young, good looking, amazing tenor voice, amazing pop singing, charisma, etc. One of the most lovely things about him is his young age. When he works, he is serious. But aside from his work, he is a lovely, crazy teenager. I know he is twenty but, for me, he will a teenager, a gifted young singer with an amazing voice and a teen with a good-looking, happy life and amazing personality. Piero Barone Ognibene ...more
There are so many great singers in this category, including his Il Volo "brother", Iganzio. I wish I could vote for more than one. When Piero sings those long extended high notes with such ease in songs like Ole Solo Mio, I just get thrilled! I met him and his two Il Volo "brothers" twice, and they are all so nice. When they smile, they light up the world! And when they sing, separately, or together, it "takes me to another place." Piero has a lot of stage presence, is very comfortable, and is very funny and entertaining, as well. Caio. Irene
First time I heard Piero sing was The Nobel Prize Gala dec 2012 and it was immediately no doubt which one of these Il Volo guys is my favourite- Piero forever. Before that Jussi Björling has been the most beautiful tenor voice for me. Piero's Il Mondo really made me weak in knees and gives me cold shivers! Also his solos No puede ser and Non ti scordar di me are unforgettable and perfect performances. It is easy to see how he is not only performing- he really feels and experiences the music with his entire body and soul. He also concentrates and controls his voice perfectly and so effortlessly. I only wish Il Volo would have concerts in Scandinavia, too!
Piero's voice is miles ahead of his peers given that he is only 20 years old. His voice is rich, deep, powerful and full of emotion. When he sings he just captivates and draws his audience to him. His voice reaches deep into your heart and soul, the voice evokes the emotion that you never knew you possessed. You just feel and react even when he sings in a foreign language. His voice can only get better in time. I wish Piero all the best.
14
Wes Hampton
Wes is a wonderful singer. I love to hear him.
Wes has an Awesome talent!
He is the best
15
Jonas Kaufmann
This guy is the best in the World today. Besides having a great voice he has the matching personality. Can only explain his position at number 26 as him not being heard as frequently as some of the so-called popular tenors.
He does not sing you a song. He does not tell you a story. He pulls you in, pulls you under, and when he finally lets you go, you find yourself dripping with emotions you might otherwise never have felt.
The easy, natural style, the superb quality of his tone, his remarkable versatility and emotional range make him, for me, the best tenor in the world. I could listen to him all day.
His singing perfectly expresses his brilliant interpretation of each role. His versatility is amazing. A beautiful dusky voice.
16
Fritz Wunderlich
Regarding lyric tenors one cannot but admire Wunderlichs artistry, his expression and also technical excellence. To make a list of the "best tenors" is quite ambivalent as there are different "prerequisites" for different composers. Wunderlich and Mozart fit perfectly, whether Wunderlich and Wagner would have matched no one can say...
Definitely the best tenor on the list! His beautiful recordings of the Mozartian tenor arias have no equal! And, unlike the Italians, he manages to go high without sounding like his balls were cut off; a true male voice. Another tenor not mentioned, and worth mentioning, is Frank Kelley, superb with both Bach and Mozart!
His career was cut tragically short at the age of just 35, when he fell down stairs and hit his head. A truly amazing voice, he could also play french horn, piano, accordion and trumpet. He was a star in Germany and Austria and his records were being heard beyond those countries too. He could do it all...superb renditions of Mozart's roles, Puccini, Verdi and other Italian arias (sometimes sung in German as was the custom at the time), religious music be it Bach Cantatas and Passions or Christmas songs or Verdi's requiem, German lieder by Schubert, Schumann, Strauss, Beethoven, Brahms etc, popular songs of the time eg Be My Love, operetta arias by Lehar and others, early pre-Bach music, just about anything really. Few know about him because he died in 1966, just over a week short of his 36th birthday, leaving behind a wife and three young children. I was astonished when I "discovered" his recordings recently and there is so much to listen to. From what I have seen online, it looks as ...more
Famous for his interpretations of Lieder. No one on this list sang Schubert and Schumann better than him. Please listen to "Dichterliebe" or "Die schoene Muellerin". Especially enjoyable is his brilliant articulation, which makes every word of the text understandable, which is rare and not emphasized enough with singers. Comprehensible singing is very important!
17
Elvis Presley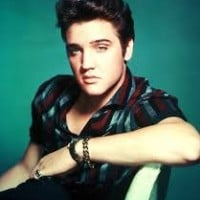 Elvis Aaron Presley (January 8, 1935 – August 16, 1977) was an American singer and actor. Dubbed the "King of Rock and Roll", he is regarded as one of the most significant cultural icons of the 20th century. His energized interpretations of songs and sexually provocative performance style, combined ...read more.
While Elvis was primarily perceived as a baritone and most of the tessitura of his songs was on the staff he was, in my opinion, a tenor. Technically, he never properly worked to smooth his passagio and bring more weight up to the top of his voice. However, one has only to look and listen to much of what Elvis sang, and recorded - especially from about 1974 onward - to realize that, had he gone in an entirely different direction musically, he could very well have sung opera. Although in bad physical shape toward the end of his life, the in concert recordings from his last tour reveal, rather hauntingly, what might have been. Listen especially to the way he sang the Timi Yuro classic "Hurt." Vocally, he was incredibly exciting.
Great voice, but Elvis Presley is a baritone, not a tenor.
The greatest "NON-classically trained" voice of all time.
He was a great Mario Lanza fan since his late teens.
18
Adam Lambert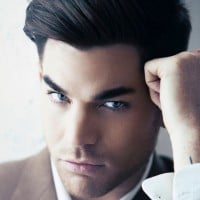 Adam Mitchel Lambert is an American singer, songwriter and stage actor. Since 2009, he has sold over 2.5 million albums and 5 million singles worldwide.
The finest male vocalist of this generation. Adam can sing any genre, and only improves on any song he covers. He has an enormous range and is probably the most technically beautifully controlled voice in the industry. Add to that his flamboyant and thrilling performance style, and his personal attractiveness, and you have all the makings of an ICON. The cherry on top of all that is...he's a very charming and loveable person!
A phenomenal artist on every level! No one like him at all! He is deserving of all the success for he is a hard worker and never disappoints! Every age group are fans of his not only "the grannies "!
One of the greatest performers of our generation with a powerful voice to match!
Can do pop, broadway, and opera.
19
Freddie Mercury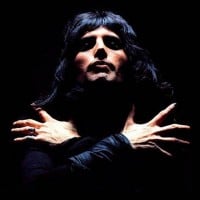 Freddie Mercury (born Farrokh Bulsara, 5th September 1946 - 24th November 1991) was a Zanzibari-born British singer of Indian descent, songwriter and record producer, known as the lead vocalist and songwriter of the British rock band Queen. He also became known for his flamboyant stage persona and four-octave ...read more.
His is a tenor voice and if you don't believe watch the video of the professional singing teacher his name is Phil Moufarrege he will tell you the absolute real truth about Freddie Mercury's voice. Not everything that the scientist said is true, because they don't understand the singing way of someone's voice and their staments are sometimes useless.
He has to be on the top. He is the best singer of all time, and he always used his tenor voice, which wasn't his natural voice, he was a baritone! Only a genius can do this!
There can be only ONE!
As he is the best singer ever the question is unnecessary.
Freddie is arguably the greatest singer of all time regardless of classification
20
Joseph Calleja
This man has the most beautiful tenor voice I have ever heard, there is a magical quality to his voice that to my ears beats the best, past and present. I can't stop listening to his fantastic CD's he is able to control his voice in either upper or lower register to absolute perfection. Just wonderful.
Sure Joseph Calleja has a great future with such a talent. Although coming from the small island of Malta, he already can be considered among the greatest of all times.
Joseph is a great tenor. He's holding a rank as the great 3. With his way to articulate all the words, its way better than most operatenors active to day. And his soft and distinct vibrato make his voice more than great.
Great voice and has a great character too. He is only going to get better. He is there as far as I am concerned, but I am sure he will beg to differ.
21
Ignazio Boschetto
Ignazio's voice is clear and soaring, hitting crystal high notes with precision and power, and other times having this lovely sexy edge to his voice. Ignazio sings with passion, even when he was 14 at Ti Lascio Una Canzone in 2009. Since then, his voice is more refined with each month that passes! His heart shines through his heartfelt words. Whether he's singing Memory from Cats, Caruso, or operatic pop as part of IL VOLO, Ignazio shines, uplifting all who hear him.
Ignazio Boschetto's music is pure perfection --- his soaring notes
Always a joy to the senses and sung with exceptional clarity and masterful ease oftentimes with his trademark winning smile. While others make a big deal about their singing as though they are in great difficulty and pain no matter what it is they are singing, Ignazio's singing is always on point, heart-warming in its simplicity, and breath-taking in its artistry.
Ignazio Boschetto's voice is quite simply delicious. I have never heard a voice as beautiful as his. It oozes warmth and masculinity, passion... it moves me to my core. Listen to Caruso or Quando l'amore diventa poesia from their album. His voice is like liquid, effortlessly pouring out of him like luminous gold. Sensual and divine. You feel wrapped up in it like an embrace. There is a cry and a growl in his voice that is irresistible and as gorgeous as his crystal clear high notes are its his rich and warm mid-range and low notes make me sink... His vibrato is very powerful, seems to a life on it's own. Full of bounce. When holding long, strong high notes his voice seems to begin to 'spin' on itself. Stunning. Fantastic breath control and resonance. If he were to study opera he would most likely be one of the absolute best. Apart from his amazing vocals he is jaw droppingly beautiful in such a charming, animated way. Tall, broad shouldered, handsome with black hair, gloriously thick ...more
Ignazio Boschetto (19) is part of Il Volo, an italian pop -lyric group. His voice is especial, a combination of sweetness and strength. He began to sing since he was a child, and now he does it professionally. Apart of being a handsome guy, when he sings you can feel that warmness and that sensation of protection, also you can fly to other world if you just close your eyes and listen to him attentively.
22
Nicola Gedda
For me he is the best tenor and the most beautiful voice. Of course he didn't died at 35, falling down the stairs, as one of the comments said. He is still alive today.
He unfortunately died at 35 years of age, falling down stairs.
Gadda is still alive, born 11 July 1925. And he was marvelous!
I am surprised that Gedda isn't at least in the top 10.
23
Dimash Kudaibergen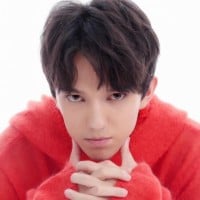 Dinmukhamed Kanatuly Kudaibergenov, commonly known as Dimash Kudaibergen (born May 24th, 1994) is a Kazakh singer, songwriter and multi-instrumentalist. Dimash is best known as a contestant of Chinese talent show "Singer 2017" where he was declared a runner-up. He is also known for possessing a wide vocal range, measuring up to 5 octaves.
Dimash has the widest range, including the tenor. An opera tenor of this singer with a very rich coloring and an incredible range - up to the counter tenor and above !
In relation to Dimash, one cannot talk about only one tenor - he has many voices in full. As for the operatic tenor, Dimash's is superbly colored, in the fullest range !
Most amazing voice
In one piece, he uses all his beautiful voices: baritone, tenor, countertenor and female soprano. He also has a whistle in his arsenal ... with vibrato !
24
Josh Groban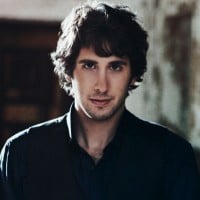 Joshua Winslow "Josh" Groban is an American singer, songwriter, actor, and record producer. His first four solo albums have been certified multi-platinum, and he was charted in 2007 as the number-one best selling artist in the United States, with over 22.3 million records.
Although Josh Groban has considered himself from his early training a Baritone, he has proven unequivocally to own both the exacting flexibility and control to easily and naturally perform any and all tenor works. Indeed, the charismatic draw of his romantic modern stylings grow with every performance and recording. He cannot, will not be left out, indeed it is the future of great voice, meeting pop, rock, latin, and so may other rhythms of the world. His musical courage grows, as does the recognition of a gift we see perhaps once in every fifty years.
Josh Groban and his Vouce is AMAZING! The 1st time I heard Josh Sing he was just a Teenager and had to do a Double Take, for I could NOT believe that Rich, Warm Voice came out of this Very Young and Skinny Teenage Boy. For that moment I had to find out more about Josh and could NOT get Enough of his Voice and Music. I instantly became a Huge Fan of Josh and all these Years later, I am Still a Josh Fan and Can NOT get enough of Josh's Voice and Music. For Over the Years Josh, His Voice have Only gotten Better and Better and age like Fine Wine... :D
Night Owl
A totally unique talent, instantly recognizable. His diction is perfection, and his range is remarkable. He has created his own niche with his varied choices in songs as well as his original songwriting. He is the voice of his generation and deserves much more recognition than he currently receives. His upcoming Broadway debut will change that, and no one deserves it more.
I'm so excited to see and hear Josh Groban again. His voice is so exhilarating and "soul" penetrating that it takes you where he wants you to go. The JOY is that, once you arrive, you get to stay on that natural high! The integrity of his vocal instrument is a rare treasure. My four-year old granddaughter said, I've got to meet that "voice" someday, he/t is amazing and awesome; and that's so Kool.
25
José Diego Floréz
Juan Diego Florez, to me, simply the best tenor around at present! The clarity of his voice, internation, etc. Etc. Are just perfect in my opinion, and those high C's are incredible! Brought LaScala to it's feet for something like 8 standing ovatiobe when he performed in La Fille du Regiment, and that had not happened for over 60 years! Incredible voice!
He puts everyone else to shame. No one can sing Rossini like Juan Diego Florez. You couldn't get his first name right? Doesn't say much for you!
Simple the best as stated by Pavarotti. Please get his name correct "Juan".
Love his voice best at present but calleja is closing in.
PSearch List