Singers with the Most Powerful Singing Voice
The Top Ten
1
David Phelps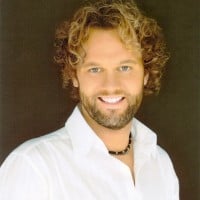 David Norris Phelps is an American Christian music vocalist, songwriter and vocal arranger, who is best known for singing tenor in the Gaither Vocal Band.
Please listen to this voice from God! If you've not heard of this wonderful tenor and human being, there is truly no way of comparing him to anyone above him on this list. He could choose to sing any genre of music he wanted to, but he chooses to sing Christian Gospel music. Others have beautiful voices and they have their specific genres they sing, but I love that he says with Christian music all genres are open to you! He has been singing his heart out and working on his craft, mostly unseen and unheard of in a secular society. So sad, because when he sings, so many are transported straight to Heaven. David Phelps is truly one of a kind. If anyone doubts this, they have only to watch him sing The Dream!
Many voices throughout the ages have captured us with their interpretation of lyrics and song, and it moves us. However, this uniquely gifted gentleman, with his exceptional vocal cords, invites us into a deep presence where a soul can actually experience God and be entirely transformed. The somewhat recently released Freedom album contains even more of these power-packed ballads. I would add that in times that seem to be fraught with deception, when simple truth will suffice, it is important to remember that love triumphs over hate - always - if we let God in and let the light shine. I suggest listening to David's version of The Star-Spangled Banner and be convicted about what true love can really do!
Isn't David a composer as well? I remember when he was interviewed by Bill Gaither, and I just wonder how many of his songs were just sitting, percolating for all those years until he had the platform to roll them out. I see no downward trend in his voice. It just seems to get better all the time. "The Dream" and his other compositions and arrangements of formerly released songs all seem to be home runs to me. Boy, has he been a blessing to us. Thank God for YouTube. We will eventually get all his DVDs in time.
David Phelps has such power in his voice. It feels as if he's a speeding freight train, carrying you along on the lyrics. The notes he hits, plays within, and carries on for breathless moments leave you with chills, proclaiming "whew!" as you slowly shake your head in awe and amazement, often with misty eyes, at the experience you've just had. He leaves you wanting more, yet you're completely satisfied with all he's given. Till next time...
2
Dimash Kudaibergen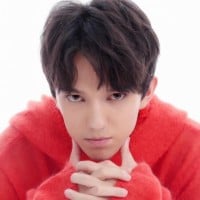 Dinmukhamed Kanatuly Kudaibergenov, commonly known as Dimash Kudaibergen (born May 24th, 1994) is a Kazakh singer, songwriter and multi-instrumentalist. Dimash is best known as a contestant of Chinese talent show "Singer 2017" where he was declared a runner-up. He is also known for possessing a wide vocal range, measuring up to 5 octaves.
He has the most powerful voice in this galaxy.
He is the best and he deserves to be on this list!
There is no comparison to his unique vocals. Every male singer on this list sings within their categorized range, and I have heard most of them. They are not able to transmit the feelings expressed in the lyrics through their singing. Dimash K. does not just sing. He feels the song and makes you feel it too. It's like he embraces you and takes you on a journey with him through the lyrics. Dimash Kudaibergen's vocal range is 5 to 6 octaves. He has absolute control over his voice. If you talk about extraordinary voices, this is your man. For that and much, much more, I vote for him.
What an incredible voice the man has! He's still a very young man, only in his 20s, and he is unmatched when it comes to singing. Such a powerful and emotional voice - it's extremely hard to believe it's natural and not something more. He's practically inhuman with the way he is able to sing any technique, and not in a bad way. He's an amazing singer with an amazing voice.
3
Freddie Mercury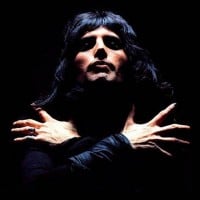 Freddie Mercury (born Farrokh Bulsara, 5th September 1946 - 24th November 1991) was a Zanzibari-born British singer of Indian descent, songwriter and record producer, known as the lead vocalist and songwriter of the British rock band Queen. He also became known for his flamboyant stage persona and four-octave vocal range. Before he became a singer he has been in 3 other bands (Ibex, Sour Milk Sea, and The Hectics). He died on November 24, 1991 from bronchopneumonia as a result from HIV/AIDS
Amazing. The most powerful, beautiful voice ever. Every song came with meaning. Listen to "Somebody to Love" or the best example, "Bohemian Rhapsody." "We Are the Champions"... You name any Queen song, and there's meaning and power behind it. Freddie was the greatest singer to walk this planet. He's my hero! Freddie Mercury had a killing disease and still performed until the day he was deceased from HIV/AIDS. Unlike some singers who call in sick from a minor cold or small fever, he never had his voice distorted to sound better. He was just naturally talented with his God-given voice.

Rest in peace, dear Freddie Mercury.
Freddie Mercury, where to begin... Lead singer of the amazing band Queen, and he has such a strong, unique voice. From the beautiful lines and uniqueness of Bohemian Rhapsody to the strength, power, and emotion of The Show Must Go On, this man can do it all. When he sang The Show Must Go On, he was literally dying of AIDS and could sing better than modern-day singers with or without autotune. Somebody to Love is also a great example. His voice starts out gentle and then just changes. Killer Queen captures the elegance, and there is so much more I could go on about. His voice could go from high-pitched to low, in the middle, strong, elegant - you name it. Plus, he was good at the piano.
Freddie Mercury, like it or not! This is about the most powerful vocalists, not your favorite. You have to put that aside and judge based on quality, diversity, range, and the impact their vocals have worldwide. Queen is the 6th or 7th biggest-selling artist of all time, with a projection of 200 million albums sold worldwide and a confirmed count of definitely 150 million. Remember, this was all before the digital age, and they are still selling. Currently, there are multiple commercials featuring his vocals with Queen in the USA alone. They are, and were, even bigger worldwide. Google is currently using Under Pressure, Lay's Potato Chips is using Crazy Little Thing Called Love, and I've heard I Want It All on a Ford or GM commercial. It's a known fact that artists are featured in more commercials in other countries, including actors, etc. So you can imagine what Queen has going on. They have a hit musical that toured and is still running in London called We Will Rock You. These lists ...more
These people are idiots. I was wondering if there were some amazing singer out there whom I didn't know about and somehow beat out Freddie... Or I was expecting to see someone like MJ and have to argue that no, Freddie was more powerful than MJ too, but wow... Amy Lee is the only one who somewhat rivals, in my opinion, but otherwise, on this list, Freddie is the clear winner. Just listen to the voice coaches covering Under Pressure. They're good, even great, but they really just make it clear how much BETTER Freddie was.
4
Whitney Houston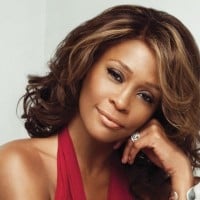 Whitney Elizabeth Houston (August 9, 1963 – February 11, 2012) was an American singer, actress, producer, and model. In 2009, Guinness World Records cited her as the most awarded female act of all time. Houston is one of pop music's best-selling music artists of all-time, with an estimated 170–200 million records sold worldwide. She released seven studio albums and three movie soundtrack albums, all of which have diamond, multi-platinum, platinum or gold certification.
Are you kidding me? Whitney ranked this low? That's a mistake. If singing with power were a physical war, Whitney could take down armies with both hands tied behind her back at her best. And among those armies would be all the other singers listed here.
Whitney Houston should be number one. She has the most powerful voice of all time, and in her prime, she could blow anyone else out of the water. When she sang the Star-Spangled Banner in 1991, it was the best National Anthem ever - simply amazing and legendary.
She has a very great voice, a beautiful one at that. She is a talented woman and, most of all, she is my idol. Listen to her song "I Will Always Love You". It's like experiencing the feeling of loving someone and being loved in return.
She definitely needs to be number one. She also has extremely incredible voice control. If you listen to her version of I Will Always Love You, you'll see what I mean. I wish I could sing like her, and I'm a guy.
5
Mariah Carey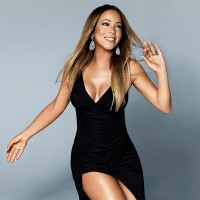 Mariah Carey, born March 27, 1970, is an American singer, songwriter and actress. She is one of the biggest best-selling women in the music industry, with 18 number 1 records to her name. She is regarded as a sex symbol through her songs and music videos, and she is "well known" for her over-the-top sexy poses and for having breast implants. She is also known to be a diva, and she is well known for her high-demands. She won 5 Grammys and starred in her documentary movie "Glitter." Mariah Carey started her fame by releasing her song, Vision of Love and also released her first album "Mariah Carey" but before that, in 1988, she accompanied Brenda K Starr, a rising pop singer in the 80s to Columbia ...read more.
It's Mariah Carey, the artist with the most number-one singles ever. Not to mention the longest #1 song on US charts, ever. She has an incredible vocal range that spans five octaves, including an impossible whistle register. Christina has maybe a four-octave vocal range, just saying. She continuously releases incredibly popular songs.
I'm not a fan of hers, but I'm trying to be objective. So, I would say that she has a very powerful singing voice and is a great performer. Young people could learn a lot from her.
She has a voice of soaring beauty. While singing low notes, she can shift to high notes simultaneously.
Mariah Carey not only has a powerful voice but also knows how to control it, and she possesses a wide range of singing skills.
6
Michael Jackson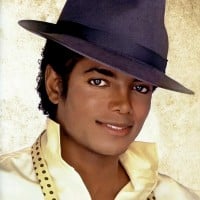 Michael Jackson (Michael Joseph Jackson; August 29, 1958 – June 25, 2009) was an American singer, dancer, and songwriter. He passed away from cardiac arrest caused by a propofol and benzodiazepine overdose on June 25, 2009. He donated (at least) a remarkable 500,000,000 dollars to charity. Michael is also known as The King of Pop (a title given to him by Elizabeth Taylor) or under the initials MJ. Dubbed the King of Pop, he is regarded as one of the most significant cultural figures of the 20th century. ...read more.
My opinion:
Michael was the most diverse singer to date. He could sing any genre in any scale. He had a tremendous vocal range with a very clear and highly resonating sound. He also had a rare ability to belt with extreme power. When he was singing high notes with so much power, others would just cease to sing and start to shout. This post only covers a part of his performing skills, which, in my opinion, really make him the best performer of all time.
Amazing singer. He should be at number 1. If you don't believe me, just listen to one of his songs: Billie Jean, Thriller, Stranger in Moscow. He died too young, unfortunately. God bless his soul. R.I.P., Michael. We love you. You shouldn't have gone so soon. We miss you.
Michael Jackson's vocal range is huge. He can go to the highest, he can go to the lowest. He has been singing since he was a little boy. Additionally, he can dance incredibly well while singing, which takes lots of vocal power. He can change his voice.
Michael is the best singer of all time. He's the God of Music. His natural talent is obvious in all of his songs. I think his best song is "You Are Not Alone" (in my opinion, that's the best song of all time), in which he hits "super high" notes.
7
Aretha Franklin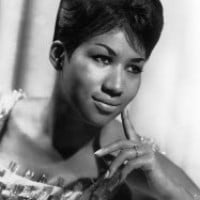 Aretha Louise Franklin (March 25, 1942 - August 16, 2018) was an American singer, songwriter and pianist. She began her career as a child singing gospel at New Bethel Baptist Church in Detroit, Michigan, where her father, C. L. Franklin, was minister. Referred to as the "Queen of Soul", she has twice been placed ninth in Rolling Stone's "100 Greatest Artists of All Time". With global sales of over 75 million records, Franklin is one of the best-selling music artists from the second half of the 20th century to the present.
Queen of Soul. She sang for a president, and he cried. It was moving. No rivals. There need to be separate categories here. These voices don't mix well on one list. These are bad comparisons.
Why isn't Aretha Franklin at the top of the list for most powerful singing voices? Just listen to Think or Say a Little Prayer for You.
She has the most powerful voice I've ever heard. Also, her songs are really beautiful.
Rihanna being ranked higher is a joke.
8
Bruce Dickinson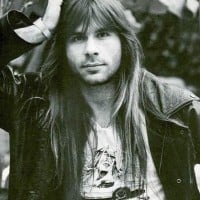 Paul Bruce Dickinson, known professionally as Bruce Dickinson, (born 7 August 1958) is an English musician, airline pilot, and broadcaster. He is most well known for being the lead singer in heavy metal band Iron Maiden and his solo career.Outside his career in music, Dickinson has pursued a number of other activities. He undertook a career as a commercial pilot for Astraeus Airlines, which led to a number of media-reported ventures such as captaining Iron Maiden's converted charter aeroplane, Ed Force One, during their world tours. Following Astraeus' closure, he created his own aircraft maintenance and pilot training company, Cardiff Aviation, in 2012. Dickinson presented his own radio show ...read more.
Bruce Dickinson of Iron Maiden beats every pop musician on this list. I am as surprised as hell that there are no more power metal vocalists on this list, like Hansi Kürsch of Blind Guardian, who should be NUMBER 1. This list is so damn biased it's not funny, because people don't even know who half of the musicians on this list are. People who listen to pop probably don't even know who Blind Guardian is, let alone Iron Maiden.
Oh my God, we're talking about powerful voices, not who is your favorite. Bruce Dickinson was the singer of IRON MAIDEN. He needs a powerful voice because of the genre of his songs. He is famous for his powerful scream. Some people need to listen to one of his songs. Think about that.
Here are some of his songs you can enjoy:
Hallowed Be Thy Name
Fear of the Dark
Dance of Death
Trooper

Thanks
Powerful voices? And Bruce is not at least in the top 3? If you are talking about powerful voices, you should listen to Hallowed Be Thy Name, or any other Iron Maiden song.
Bruce Dickinson has an incredible vocal range and is explosively powerful, besides the intensity that he radiates on stage. He is unique.
9
Adele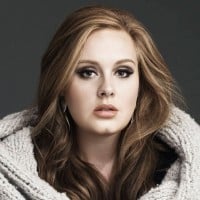 Adele Laurie Blue Adkins (born 5 May 1988) is an English singer and songwriter. Graduating from the BRIT School for Performing Arts and Technology in 2006, Adele was given a recording contract by XL Recordings after a friend posted her demo on Myspace the same year. She is best known with her international hit singles like Rolling in the Deep, Someone Like You, Hello, Easy On Me and the success of her second, third and fourth studio album which is 21, 25 and 30.
Adele is much too underrated. Sure, she doesn't have the most impressive range, but she definitely uses what she has. From B2 - E5 - Bb5 is all she needs. Honestly, Adele is amazing and has such power behind her voice.
I love Adele! She has such an amazing voice!

She has raw talent, and that is all she basically needs to win my vote.

I've listened to Rolling in the Deep and Set Fire to the Rain over and over and can't get bored of them.
Listen to Rolling in the Deep, Someone Like You, etc. She's amazing and has such a powerful voice. Adele's voice is amazing and strong! She's definitely my favorite!
34? What!? Adele has surpassed any and all expectations. She's soulful, sultry, and has a powerful grace that is untouchable.
10
Amy Lee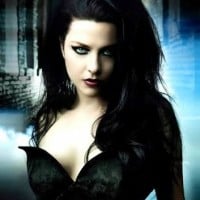 Amy Lynn Hartzler, known professionally as Amy Lee, is an American singer-songwriter, classically trained pianist and composer. She is also the lead singer to the Arkansas band Evanescence.
I am a great fan of Evanescence, and I believe her voice is more powerful than some of the people on the list! I mean, if you just listen to "Bring Me to Life" and "My Immortal," those songs give me chills when I listen. Also, there is one other song from her that is very unique: "Haunted." Believe me, if you want a powerful voice, then Amy Lee is probably one of your greatest options.
Amy has one of the most dynamic vocal ranges and can sustain notes just as long and loud as Whitney Houston. She may not be a pop princess, but she writes and composes her own music, not just lyrics. Her work with Evanescence is wonderful, and her small solo projects are beautiful as well, showcasing that she isn't a one-trick pony.

Clearly, she is an angel.
One of the better female voices I enjoy hearing. She has great range and a powerful voice, and is easy on the eyes too!
She's one of the few singers I know who sounds just as good without a microphone as she does in the studio.
The Contenders
11
Rhydian Roberts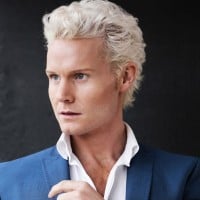 Rhydian James Roberts, known as Rhydian, is a classically trained Welsh baritone singer, musical theatre actor and television presenter.
Rhydian is a superb person with the most wonderful voice imaginable - he gives you goosebumps! Full of emotion, he can literally sing anything. He would make singing the telephone directory seem like a masterpiece.
Rhydian has the most amazing and mesmerizing voice. He sings with such emotion, it just draws you in.
A good singer, but should be nowhere near the top. Pavarotti would drown his voice out on stage.
Delivers his songs with such emotion. Such a strong voice. Always dresses so smart (no baggy jeans). A good ambassador for all.
12
Adam Lambert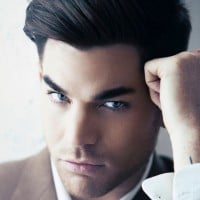 Adam Mitchel Lambert is an American singer, songwriter and stage actor. Since 2009, he has sold over 2.5 million albums and 5 million singles worldwide.
I was raised on Sinatra, fell in love with the Beatles, adored Richie Havens, protested with Dylan, got stoned with Freddie Mercury, and then felt abandoned. But when I heard Adam Lambert on Idol, he gave me back the gift of music! His magnificent voice is full of purity, joy, and love. Each note is simply perfection, and no one else on this list even comes close.
Adam Lambert is the best male singer today. No doubt. Adam is awesome. Regardless of the high notes that Adam achieves, it is important to realize the quality of his voice in the high notes.
He has a lot of technique and natural talent. Adam uses a lot of mixed voice. He has a strong, explosive, and penetrating voice. Besides, Adam has excellent dynamics and control. Oh, and without forgetting that belting is a technical marvel of Adam!
Adam Lambert also is a showman on stage!
Obviously, some people don't understand the meaning of powerful, because Adam Lambert does not have a powerful voice. Sure, he screams, but that's not singing powerfully. Take away the microphone, and his voice is not powerful at all.
Listen to Adam fronting Queen at the recent AMAs.
Listen to his rendition of Crying (studio version) by Aerosmith.
Then listen to his Brigadoon.
So y'all know not only how powerful but how versatile and technically skilled Adam is as a singer!
13
Ariana Grande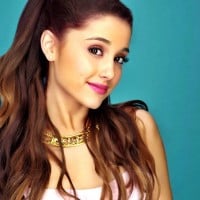 Ariana Grande-Butera (born June 26, 1993) is an American singer, songwriter, and actress. Her four-octave vocal range has received critical acclaim, and her personal life has been the subject of widespread media attention. She has received numerous accolades throughout her career, including two Grammy Awards, one Brit Award, one Bambi Award, two Billboard Music Awards, three American Music Awards, nine MTV Video Music Awards, and 27 Guinness World Records. ...read more.
D3 - B5 - F6 - E7
God, why is she not higher on this list? Some of the singers at the top are great, but Ariana is still contemporary and still flaunts her amazing voice, range, and talent.
Lower than Britney Spears, who barely sings live?! Ariana Grande sings while dancing live, has SO much talent, and can sing songs like the ones Whitney Houston and Mariah Carey have done! Ariana Grande's cover of Emotions by Mariah Carey has more views than the original!
Are you all kidding me? She should be the highest. #1 because her voice has so much more range and power than all of these... and not only that... IT ACTUALLY SOUNDS GORGEOUS. ANGELIC.
No other artist has ever made me care for music. I'm not a musician or singer, but when someone has the most incredible voice in the world, I will know.
I found out the day I listened to Ariana. She is amazing. Y'all are stupid for choosing Adele over her...
Y'all are stupid for choosing ANYONE over her.
Really, this far down? The girl spans four octaves, has so much power to her voice, hits semitones and whistle notes, and is a massive chart-topper in modern music.
14
Chester Bennington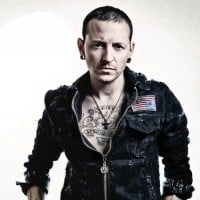 Chester Charles Bennington (March 20th, 1976 - July 20th, 2017) was an American musician, singer, songwriter and actor, best known for being the lead singer of Linkin Park. Before he was known for Linkin Park, Bennington was the lead singer of post-grunge act Grey Daze who was heavily inspired by Stone Temple Pilots they released two albums with Chester before his death. Wake Me and No Sun Today, a third album called Amends would be released in 2020 consisting of voice samples from Bennington. After Grey Daze dissolved, Bennington would join Linkin Parkin in 1999 formerly called Hybrid Theory, replacing former vocalist Mark Wakefield, who would go on to become Taproot's producer. Even with Bennington's ...read more.
Chester has the most powerful singing voice I think I've ever heard, both physically and emotionally. I've never heard a singer with the ability to scream as much as he can and yet still make me emotional (Breaking the Habit). He is incredibly skilled and has a super powerful voice that can impact so many people!
Linkin Park is amazing in any song, from In the End to All for Nothing. He had the strongest voice ever. Listen to Lost in the Echo, What I've Done, Numb, and Pushing Me Away, and you'll see how strong his voice is.
His voice is so unique. No one can even come close to duplicating it, and his screams are awesome. Linkin Park may be extremely overrated, but with a voice like that, I can understand why.
So powerful yet full of feeling. A beautiful scream that's impossible to describe. Deserves a top-ten, maybe top-five spot. Millions can relate to what he's preaching in his songs.
15
Luciano Pavarotti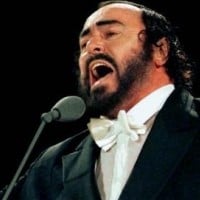 Luciano Pavarotti, Cavaliere di Gran Croce was an Italian operatic tenor who also crossed over into popular music, eventually becoming one of the most commercially successful tenors of all time.
Poor Luciano. He is the victim of the fact that the 9-15-year-old membership of Top Tens has never heard of him. It's their loss, but suffice to say Pavarotti's vocal power exceeds that of any other human.
This poll is a farce! Pavarotti's voice is far more powerful than any other singer on this poll... in fact, more powerful than any other singer in the world, dead or alive.
Most powerful? Pavarotti would blast Freddie Mercury and Michael Jackson clean off the stage. To be fair, he outweighed both of them together.
He mentored Andrea Bocelli, whom I consider the greatest singer of all. Pavarotti, along with the Three Tenors, surely has to be at the top?
16
Ronnie James Dio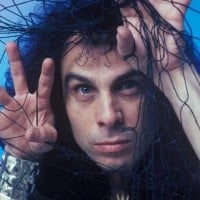 Ronnie James Dio (born Ronald James Padavona; July 10, 1942 – May 16, 2010) was an American heavy metal singer, songwriter and musician. He fronted and/or founded numerous groups including Elf, Rainbow, Black Sabbath, Dio and Heaven & Hell. He is credited with popularizing the "metal horns" hand gesture in metal culture and is known for his medieval themed lyrics. Dio possessed a powerful versatile vocal range capable of singing both hard rock and lighter ballads; according to Rainbow/Deep Purple guitarist Ritchie Blackmore upon hearing him sing, "I felt shivers down my spine." Dio sold over 47 million albums throughout his career. He died from stomach cancer in 2010 at the age of 67.
Dio has one of the most controlled and powerful voices in metal. Since metal is one of the more technical (and misunderstood) genres of music, I believe Dio should be much higher on this list.

Of all the singers on this list, Dio is either the best or the second-best (Freddie Mercury is also an incredible vocalist).

But to be honest, I can't even take this list seriously. I mean, Gaga at number 19? Really? As an artist, she deserves respect, but as a vocalist, she certainly doesn't belong on a list of the most powerful singing voices.
Ronnie James Dio, the most powerful voice in metal, at 13? Listen to Heaven and Hell and tell me why he isn't at the top of the list. Other guys who deserve to be higher are Freddie Mercury, Myles Kennedy, and Steve Perry. Come on! You may not like him, but he does have a great voice.

Others who deserve to be on this list are Roger Daltrey and Paul Rodgers - really great voices that belong in the top 10 but are never given the credit they deserve.
He started learning trumpet at the age of 5 and was taught diaphragmatic breathing techniques. His favorite singers in his childhood were the operatic tenors Enrico Caruso and especially Mario Lanza. In Elf, he learned how to blend Lanza's verismo singing style with raspy rock vocals.
I have never heard a more powerful voice than Ronnie James Dio's! I can never get enough of any of his music, mostly because of his voice. For those who don't like him, there is definitely something wrong with your ears!
17
Carrie Underwood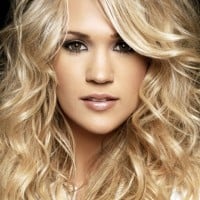 Carrie Marie Underwood is an American singer, songwriter, and actress. She rose to fame as the winner of the fourth season of American Idol, in 2005. Her debut album, Some Hearts, was released in 2005.
Carrie Underwood has a voice that is unparalleled in its power, both in the strength of her vocals and in the power of the emotions she injects into her music. Go see her performance of How Great Thou Art with Vince Gill. That is all the proof you will need. I have heard Carrie Underwood perform in person, and I was absolutely blown away by the power in her voice while keeping it totally controlled without relying on any vocal tricks to stay on key. This woman can truly bring the house down. Amazing.
Love Church Bells! One of the most powerful songs!
Indeed, she has an incredible voice, which is very hard to resist.
18
Alicia Keys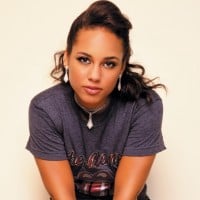 Alicia Augello Cook, known by the pseudonym Alicia Keys, is an American singer, songwriter, record producer, and actress.
Should definitely be on the list. Talented.
19
Josh Groban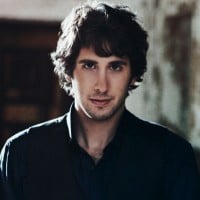 Joshua Winslow "Josh" Groban is an American singer, songwriter, actor, and record producer. His first four solo albums have been certified multi-platinum, and he was charted in 2007 as the number-one best selling artist in the United States, with over 22.3 million records.
Lennon and McCartney changed music forever. Very few people dispute that. However, this poll is about "powerful singing voices," not songwriting or the ability to harmonize. Josh Groban, however, has an amazingly powerful voice. Everything he sings is pitch-perfect, and he always seems to have plenty of fuel to spare when belting out a song. He gets my vote.
I'm a bass singer. People tell me my voice is as powerful as Josh Groban's, but when I had a solo at school three weeks ago, I had to sing all of his song "Believe." Oh my God, it's impossible! He does it so powerfully. My voice doesn't even have a quintillionth as much power as his.
His angelic voice defines powerful. It defines amazing. It defines the best male voice ever. This man is like an angel sent down from heaven.
How could you listen to "Anthem" from Chess and not think he has the most powerful voice? Absolutely awesome! My goosebumps get goosebumps!
20
Johnny Gill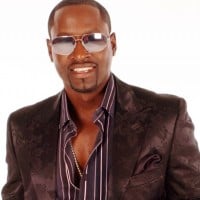 Johnny Gill started out as a solo artist in the 1980s, releasing two albums that didn't garner much attention. It was not until later, when Gill became a member of the r&b/pop group New Edition, that people started to take notice of his music and his talent. He went on to release his most successful album, 'Johnny Gill', in 1990, giving him his biggest hits with songs like "My, My, My", "Rub You the Right Way", "Fairweather Friend", and "Rap My Body Tight." He went on to release two more albums in the 90's, but then took a long break from his solo career, not releasing another solo album until 2011's "Still Winning." Throughout the late 90's and early 2000's, he was part of the r&b group LSG, ...read more.
This dude is the truth. You can't talk about powerful singers without mentioning Johnny Gill.
21
Steve Perry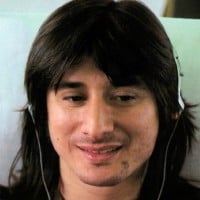 Stephen Ray "Steve" Perry is an American singer, songwriter, and record producer. He is known as the lead singer of the rock band Journey during their most commercially successful periods from 1977 to 1987 and again from 1995 to 1998.
Steve Perry is amazing. He has one of the best, if not the best, voices ever. His voice is one I never get tired of and can recognize anywhere. Steve is the best at what he does. From the moment I first heard his voice, I was hooked. There will never be another Steve Perry!
Steve Perry has the most incredible voice I have ever heard. Every time I hear him sing, whether it's from his solo career or Journey, the heart and soul he puts into his music is unmistakable. Arnel may bear some sound resemblance to Mr. Perry, but Arnel can NEVER hold a candle to Steve, ever. I am forever yours, Steve Perry, faithfully...
Steve has the best vocal range, an 8-octave range, which sounds like angels from the heavens are singing. Others have tried to sound like him but failed. God gave him his natural singing voice. Thanks, Steve, for sharing your singing with us.
Steve is THE most powerful, passionate, emotionally moving singer in rock. There are hundreds of examples. In "I Stand Alone," when Steve sings "Take me in your heart," it is impossible not to. Listening to him is pure ecstasy.
22
Jennifer Hudson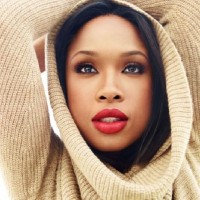 Jennifer Kate Hudson is an American singer, actress and spokesperson. She rose to fame in 2004 as a finalist on the third season of American Idol, coming in seventh place.
She is amazing!
Listen to I'm Not Living Without You.
I will pray for all materials made of glass in your house.
I'm just a young boy overwhelmed by notes.
This list is messed up.
Adele?
FORGET HER!
She had the most powerful voice among the other singers. Truly a powerhouse and can sing anything!
145? Come on! With the movie Sing, she does voice-over singing. Blew us away! Who made this list? I saw JLo on here. That's a joke, right? Talk about auto-tune. Britney Spears? Lol, and Bruno Mars too. He's way too far down. The order is messed up badly.
To see Rihanna higher than her is disappointing. Rihanna can't even sing!
23
Nicole Scherzinger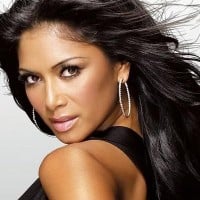 Nicole Scherzinger, born Nicole Prescovia Elikolani Valiente on June 29, 1978, is an American singer, songwriter, actress, dancer, and television personality. She first rose to fame as the lead singer of the pop/r&b group The Pussycat Dolls.
Beautiful vocalist, great technique, and control of her vocals. Outstanding results, lovely voice.
Such a good singer. She has a strong vocal.
24
James LaBrie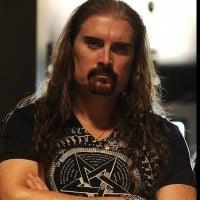 Kevin James LaBrie is a Canadian vocalist and songwriter, who is best known as the lead singer of the American progressive metal band Dream Theater.
James has a wide vocal range. He should be in the top 5 of all time.
25
Graham Bonnet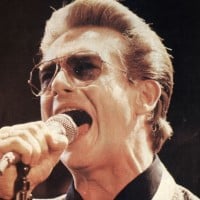 Graham Bonnet is an English rock singer and songwriter. He has recorded and performed as a solo artist and as a member of several hard rock and heavy metal bands including Rainbow, the Michael Schenker Group, Alcatrazz, and Impellitteri.
Graham Bonnet is a very, very good singer with an amazingly powerful voice.
Have a listen to Rainbow, Alcatrazz, or Michael Schenker Group, and you'll see.
I can't believe he wasn't even on this list! He should be in the top 5.
One of the loudest voices ever (Rainbow - All Night Long).
Top 5 material, at least!
PSearch List