Top 10 Most Romantic Hindi Songs
With your help, we've curated a fantastic list of the most romantic Hindi songs that have captured the essence of love and passion like no other. These melodious gems have made us swoon, brought tears to our eyes, and given us all the feels over the years.

From the golden era of Bollywood to contemporary chart-toppers, this collection showcases the wide spectrum of emotions that love has to offer. Each song on this list is a testament to the remarkable talent of the composers, lyricists, singers, and actors who have poured their hearts into crafting these timeless tunes. With their enchanting melodies and evocative lyrics, these songs have resonated with millions, becoming the perfect soundtrack for countless love stories.

The Top Ten

1 Tum Hi Ho - Aashiqui 2
The best song that has ever been released in Bollywood is this one. What an admirable and heart touching song is this. It always gives us heart touching feeling whenever we listen to it.
This song is really nice. This is the best song of this list. It must be on top
I love the song so much. Same goes for the movie. I may sound cheesy but I respect how the leading male character even gave his life for the love of his life's dreams.
This is the best I had ever enjoyed so far and till now.
Thank you for the song writer, singer, music composer and the two most lovable actor and actress. love you like I like this song...
2
Jab Koi Baat Bigad Jaye
Its just awesome... I just love it
Beautiful song for couples. I love it.
Nice and nostalgic except for when I found out it's a ditto copy of a song by the name of something along the lines of 100 miles..even if India version is good at least give credit
Quite deep. When your in love, you can feel that every lyric of this song you want to convey to your love.
3
Pehla Nasha - Jo Jeeta Wohi Sikander
Awesome romantic song!
For everyone's first love this one should be on top. It should not be left out as it delieveres the exact emotions of a true Lover!
It is one of the most most romantic song. It makes us feel like heaven. No more words for song. Just love it.
Umm this song is really very very romantic because it has all the feelings that someone has when he or she falls in love. Also while listening to this superb song you feel as if you are in a dreamland and you too start feeling the same.
I just love this song!
As much as a part of me hates this for basically being Indian WGWAG, I grew up on this type of stuff, and when this played on road trips I'd take when I was younger, I got ecstatic, and the same nostalgia evokes me every time I hear it. It's not great objectively, but it's a nice sound to my ears. 4/5
4
Mere Haath - Fanaa
Most heart touching song...
The best romantic song ever. Every time I listen that song it makes me sentimental.
Please don't get Hindi and Urdu mixed up. The language spoken in Bollywood is technically Urdu and not Hindi although branded as Hind which is a shame, they know that they'd lose a lot of views if boollywood was in Hindi because then those who speak Urdu won't be watching. If you are confused, watch "Urdu aur Bollywood" by javed akhtar on YouTube. A lot of my Urdu knowledge came from Bollywood. Agree or not but this is true. I have nothing against Hindi or bwood
This is the best romantic song of Bollywood! Tum hi ho is also awesome, but doesn't even come close to mere haath mein. Mere haath mein should be first.
5
Piya O Re Piya - Atif Aslam & Shreya Ghoshal
A very sweet and romantic song... Atif and shreya have an awesm voice..
A very sweet and romantic song... I have an great feeling for this song.
Its as so romantic
One of the best songs by Atif. I'm seriously in love with this song.
6
Hai Rama - Hariharan & Swarnalatha

7
Tum Se Hi - Jab We Met
Best song ever... Brilliance redefined... Cheers to Mohit Chauhan... The video too is awesome...
This song has an ethereal quality to it, the music caresses you like a lover's touch. It is a subtle blend of lilting melody and romance, elevates your soul every time you listen to it - this is love.
Love it! Absolutely no words to describe this song! I just love it! I dunno what "tum hi ho" is doing on top of this list! It doesn't deserve that position. There are better songs! This song is one of them!
...! Such a brilliant song... Every time I hear it, it just touches my heart and makes me cry... Please guys vote for this mesmerising song... Three cheers to Mohit and Pritam...
8
Dheere Dhheere Se Meri Zindagi Mein Aana - Anuradha Paudwal & Kumar Sanu

Meaningful lyrics, heart warming tonal feel of the song.
Best song of Kumar Sanu
I love this song
9
Subhanallah From Yeh Jawani Hai Deewani
I just want to tell that I love it it has a grand tune and voice of the singer is just mesmerizing.
I had developed a serious liking for this song then. It was really magical!
Awesome song must be in top ten.
This song is awesome. Cheers from Brazil! !
10
Do Dil Mil Rahe Hai - Kumar Sanu & Nadeem - Shravan

Awesome song sung by kumar sonu.. Touches your heart..
I love this song... So soft song it is
The most melodious song ever...Kumar sanu -the king of melodios romantic songs and nadeem shravan music make this song so beautiful that this song can be termed as a best indian example of music therapy
One of my all time favorite&hats off to all behind this...
The Contenders
11
Rabba Mein Toh Mar Gaya
It's a great...song I am in love with this song
I love it too much
I like this song
12
Ab Mujhe Raat Din - Sonu Nigam
One of the best song ever.
I just love it
13 Aaj Phir Tumpe Pyar Aya Hai
14
Tujhey Dekha Toh Yeh - DDLJ
I admire this as it is one the best romantic songs of the Bollywood till now. There is no alternative for hard work so as there is no alternate comparison songs for this...
I think this song is most romantic song of bollywood..sung by none other than my favorite singer Kumar sanu... He has so many romantic songs that... No one can imagine about..
I love you Shah Rukh. Love you Kajol. Looking always as 'Made In Heaven'. Can You All please make DDLJ2 with the same Cast. This time, we really miss you Amrish Puri Ji. You are the BEST...
How come this evergreen song in number 5?! I really love this song even though I'm not Indian...
15
Aye Ajnabi - A. R. Rahman
Love to hear anytime. My Favorite.
Ar rahman sir super
16
Ehsaan Tera Hoga Mujh Par - Lata Mangeshkar

Great song by mohd rafi. Unbeatable melody. Deserves to be number one without a doubt
I'm from Sri Lanka and this gem of a song is undoubtedly the best among the list. The smooth curves and complexity of the melody knocks off all but few songs made in the Bollywood history since 1930. For me it's "Jane bahar husn tera" from Pyar kiya to dharna kya which can give real tough competition.
This has been my favourite song throughout my life. It deserves to be number one because of its unparalleled melody and composition.
Are you serious. This song deserves to be number one to ten. Every other song comes after. I mean, after all it is sung by mohd rafi who is practically the greatest singer of India...
17
Tu Hi Re - Bombay
All Time Super Hit Song and music given by Mr A. Rahman is superb
I think this is the most romantic song I ever heard... So thumbs up...
Most touching song ever. If you have ever waited for your true love to come to you this song will bring tears to tour eyes
No words to describe the deepness of this song, Hariharan sir was outstanding.
18
Bahara - Shreya Ghoshal

My all time favourite song. I fall in love with the song every time. Sometimes just by reading the name.
Love it to the bottom of my heart!
Great song...appeals to your heart instantly
Very nice voice...sweet melody
19
Chori Kiya Re Jiya - Sonu Nigam & Shreya Ghoshal
Should be in top 1o
Th best duo ever
20
Lag Ja Gale Se - Woh Kaun Thi
Very very lovely song
The Recreation of Lag jaa Gale by Indian Pop band sanam is also a soul soothing version. I find this song the best in this list.
Soul twisting heart melting brain teasing song ever created on earth for those who understand urdu.
A must listen song.
beautiful lyris awesomely composed and greatly sung by none other than Lata Mangeshkar.
HATS OFF...
21
Jeena Jeena - Badlapur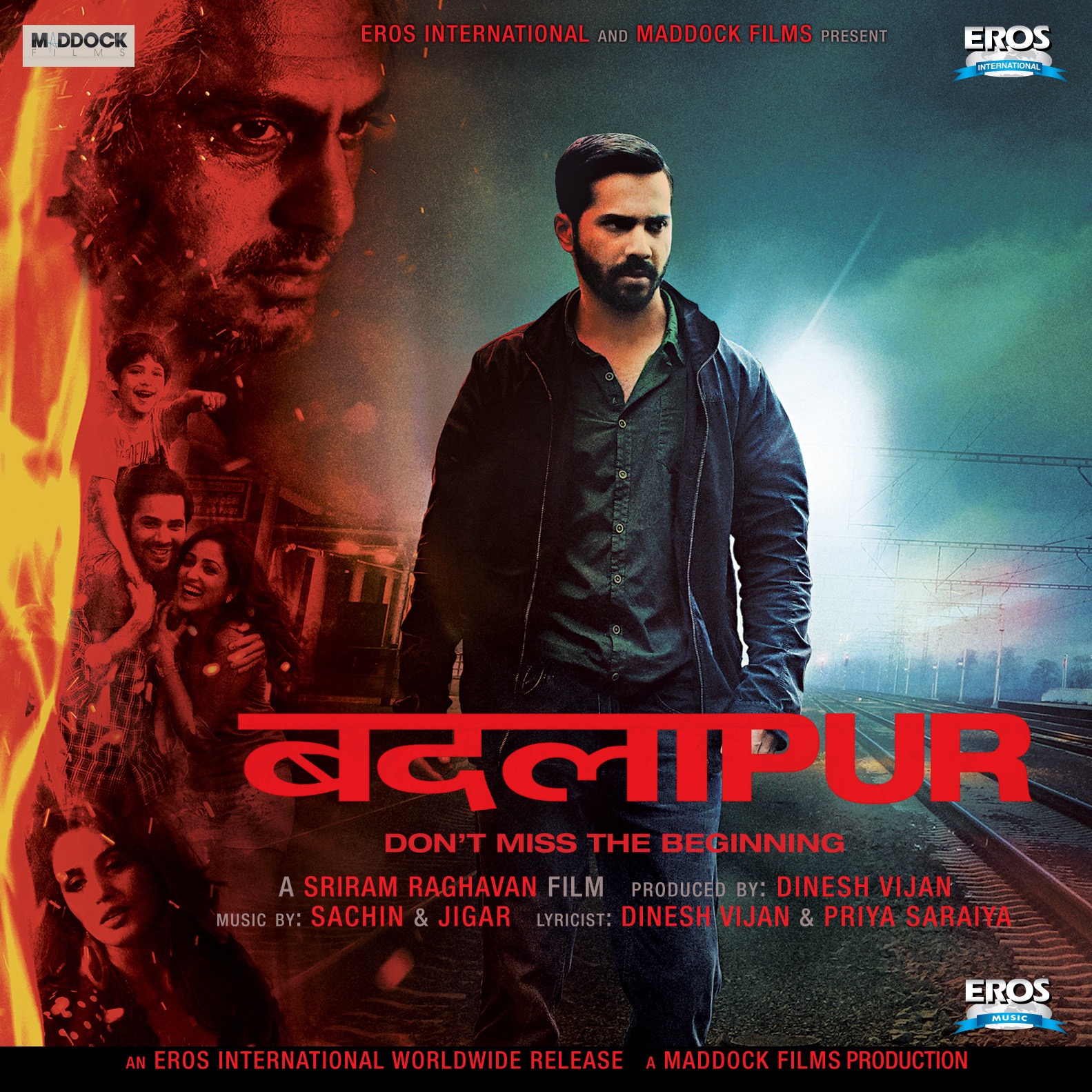 Love this song...
22
Saathiya - Shreya Ghoshal
According my info Shreya Ghoshal was has non music background. She is very primitive.
I love voice of Shreya Ghoshal Very Much. I Love her performances.
Shreya is my favorite singer and her songs are most likely.. This song I love very much
Lovely song by shreya her voice is fantastic. I thinks that she she can be the second nightangle after lata
23
Tere Naina - Shafqat Amanat Ali

I lovely this song
24
Bahon Ke Darmiyan - Khamoshi

25
Jeene Laga Hoon - Atif Aslam & Shreya Ghoshal
I love the song so much
Superb song ever! I fall in love with this song after hearing it for just one time
The song simply touches the bottom of my heart, its just fab!
My only favorite song never feel bored while listening...
PSearch List