Most Unique Singing Voices
A list of singers who have a trademark sound. These are the people where even if you have never heard the song before, you instantly recognize it as theirs. This is not a list of the best singers, just the ones with the most unique singing voice.

So if you are thinking of placing your votes based on how much you like their songs, how well they sing, their octave range, or whether or not you think they are attractive, you're doing it wrong.



The Top Ten

1 Freddie Mercury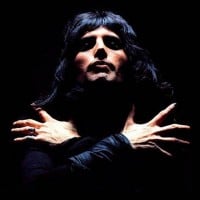 Freddie Mercury (born Farrokh Bulsara, 5th September 1946 - 24th November 1991) was a Zanzibari-born British singer of Indian descent, songwriter and record producer, known as the lead vocalist and songwriter of the British rock band Queen. He also became known for his flamboyant stage persona and four-octave vocal range. Before he became a singer he has been in 3 other bands (Ibex, Sour Milk Sea, and The Hectics). He died on November 24, 1991 from bronchopneumonia as a result from HIV/AIDS
Hmm Show me someone that can sing Another One Bites The Dust so perfectly. No? What about We Will Rock You? No? Then give me a dying rockstar & ask them to sing The Show Must Go On as touching & amazing as Freddie did. No again? End of case. Whether his voice is theatrical, powerful, or hauntingly beautiful, there will never be one that can replicate it. You disagree, you're lost. Mercury: 1946- Infinity. Long live the Queen.
Most unique voice is something Freddie Mercury definitely deserves to win. Nobody could sing like Mercury because he is just that different. If anybody could find a singer that could come even close to singing the song 'Show Must Go On' I will pay them 100$. It's simply that impossible to pull off unless you are Freddie Mercury.
Freddie Mercury is the greatest singer ever! He had an incredible vocal range of 4 octaves. His voice could go as high as D6 as seen in the song Save Me and can go as low as F2 in Somebody to love. However, it's not his vocal range that made his voice unique, as there are singers with greater vocal ranges than Freddie, no it was the distinctive hard rock tone, he had in his voice.
Freddie had a great voice and Queen was a terrific band, but at the risk of sounding blasphemous Freddie's voice was nowhere near the second most unique. Neil Young, Cyndi Lauper, Dylan, Robert Plant, Janis Joplin, many others had voices that were more instantly recognizable. Look at the category instead of just blindly voting for your favorite singer.
2
Michael Jackson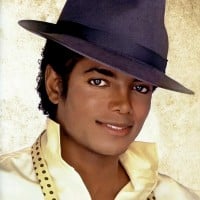 Michael Jackson (Michael Joseph Jackson; August 29, 1958 – June 25, 2009) was an American singer, dancer, and songwriter. He passed away from cardiac arrest caused by a propofol and benzodiazepine overdose on June 25, 2009. He donated (at least) a remarkable 500,000,000 dollars to charity. Michael is also known as The King of Pop (a title given to him by Elizabeth Taylor) or under the initials MJ. Dubbed the King of Pop, he is regarded as one of the most significant cultural figures of the 20th century. ...read more.
OMG I loved his song that goes "Annie are you okay?" Smooth criminal was my jam into Michael Jackson. And the Christmas song when he was a kid called "I saw mommy kissing Santa Claus" was a good song for the holidays. REST IN PEACE we miss you Michael ❤️.
The voice having not only an "IMPOSSIBLE" range but also some "STYLE" from the falsetto "hee hee", the modification of come on to "shamone" and the screams which gets you off your seat... ughh no point for asking even, he is the best... however I couldn't deny the fact that it brought me to a very long "laughing state" when I saw a "mongol" name at the top, I don't even know that guy... Michael Jackson no need for comparison.. He has the purest, most consoling yet so high and strong voice... He got the undeniable signature, Whenever you hear his voice, even if he is in disguise you'll recognize him.
It's So Versatile, That When you here it. It takes you back on a journey to the Good Days. When music was Good and actually meant something to the artist and not just a quick buck. His voice and lyrics are timeless. Everyone knows MJ and that add to it. I often look back on the first Song and Music Video. I Heard and Watched: Rock With You and Remember The Time. The man was a genius and knew how to get you all in your feelings. It's a shame he's gone RIP Michael you will always be the best or simply The Greatest Entertainer Ever.
Michael voice is so unique and identifiable that even non fans recognize his voice. I think his voice was amazing and he had such control when he sang. His back ground beat boxing and just the emotional range he used when singing gave his music something special that stands out in the crowd of singers. He was simply amazing! Speechless...
3
Louis Armstrong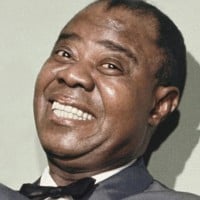 Louis Armstrong, nicknamed Satchmo or Pops, was an American trumpeter, composer and singer who was one of the most influential figures in jazz.
I feel like a lot of people are voting for their favourite singing voices instead of the most unique ones. Michael Jackson and Freddie Mercury are amazing singers, but in terms of vocal uniqueness, they can't hold a candle to Louis.
Louis Armstrong has the most unique voice of all time, hands down. Others may have great voices too, but no one's as unique and as special as his. He truly is a legend.
He has seriously one of the greatest voices in all of music history. Why isn't he in the top 10? Is this what the world has come too? Christ, we're all screwed.
His throat used to supply half the gravel demand for southern America. The trumpet he played couldn't sound more unique.
4
John Lennon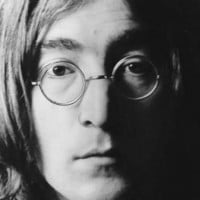 John Winston Ono Lennon, MBE (9 October 1940 - 8 December 1980) was an English singer and songwriter who rose to worldwide fame as a co-founder of the Beatles, the most commercially successful band in the history of popular music. He was assassinated by Mark David Chapman on December 8, 1980 at age 40. Lennon was characterised by the rebellious nature and acerbic wit in his music, writing and drawings, on film, and in interviews. His songwriting partnership with Paul McCartney remains the most successful in history.
Acidic, nasally, rough, and outstanding voice. Not words that can typically go together, but it's a great description if John Lennon. "Yer Blues" off the White Album is a perfect example, including Twist and Shout off of Please Please Me. After recording Twist and Shout, John Lennon couldn't speak, and also said afterwards every time he swallowed, it "felt like sandpaper". Truely a unique voice.
This isn't a list of best singers. This is a list of most unique voices. Therefore, most of the comments here are useless. This voice is so iconic. Who else could you consider singing Strawberry Fields Forever? This man has a one in a lind voice. And though he doesn't have as large a vocal range as Paul, his voice is definitely the most unique out there. (Except for maybe Freddy Mercury, another unique singer.)
John Lennon should be way higher on this list. His voice is so unique and amazing all he has to do is sing for a couple of seconds and you know its Lennon.
Amazing and unique voice that is able to best show off his amazing, brutally honest, poignant, creative, cutting edge, unflinchingly self-reflective and other worldly lyrics and wonderful melodies. john Lennon was and will always be, incomparable. miss him every single day!
5
Amy Lee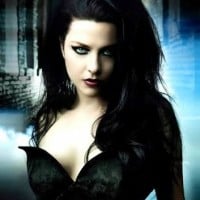 Amy Lynn Hartzler, known professionally as Amy Lee, is an American singer-songwriter, classically trained pianist and composer. She is also the lead singer to the Arkansas band Evanescence.
Yeah, in my opinion Amy Lee has the most distinctive voice of anybody I've ever heard. It's sort of throaty, in a good way, and very very powerful. Her voice just really stands out to me. Every time I hear it I go, " it's Amy! " and I have to stop and listen to the song.
And she sounds just as good live as on her studio recordings - even without artificial touch ups on-stage and all that jazz.
Keep in mind that 'unique' doesn't necessarily mean 'good', I'm seeing a lot of people make opinions about whether these people can sing or not. This list is about instantly recognising somebody's voice because it is just SO different to everyone else, you don't have to stop and think "hmmm... who is this? It sounds familiar.."

That's where Amy Lee shines, her gorgeous voice is HERS, it cannot be mistaken, it is fact that her voice is unique. It is opinion that you don't like her voice.
The most ethereal voice on the planet! Operatic range without the usual grating on the ears of pure opera voices. Couple that with fine piano skills and the fact that she writes all of Ev's music and lyrics puts her in a class above everyone else on this list. Everyone on the list is unique, but Amy is uniquely talented!
Amy probably has the most hauntingly beautiful voice in the world. Her tone of voice is heavenly and so inspiring that in my opinion, she should be in top of that list. Especially when she hits those high notes, she totally takes you to a whole new world...
6
Bjork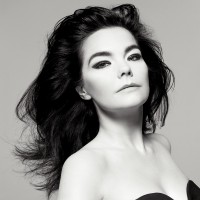 Björk Guðmundsdóttir, (born 21 November 1965) is an Icelandic singer, songwriter, composer, record producer and actress. Over her four-decade career, she has developed an eclectic musical style that draws on influences and genres including electronic, pop, jazz, experimental, trip hop, alternative, classical, and avant-garde music.
Start with a naturally beautiful and crazy athletic voice, pair it with a crazy intelligent and creative noggin, then set it free to roam the enchanted forests of scandinavia, plastic packed dollar store wonderlands of New York or London, and grimey crevaces of east german alleys...and then have a party and fall in love and wake up bright eyed and clear and sad and ecstatic and grounded and floating all at the same time. Her voice is a giant kaleidoscope exploding in a little girl's infinite dreams. Not the greatest vocalist...but certainly among the most unique and powerfully groundbreaking
Why is she this far back on the list? Her voice is much more unique than, say, Nick Jonas?!?! Bjork is the most unique voice of the avant garde, and is one of the greatest modern "composers" of our time. She is underrated. Her voice is mind-altering.
I feel like a lot of voters here are misunderstanding what we're ranking. Many of the highest-ranked singers on this list might have very good or powerful singing voices but they're not UNIQUE.

Quite simply, there is no other musician out there who sounds quite like Björk. Love her or not, I can't see anyone arguing that her voice is totally different.
Every good singer has a unique voice. No one comes close to Bjork though. She can throw her voice and make sounds like no other. There are singers in the top 15 that shouldn't even be in the top 50.
7
Chester Bennington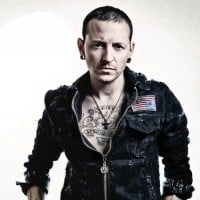 Chester Charles Bennington (March 20th, 1976 - July 20th, 2017) was an American musician, singer, songwriter and actor, best known for being the lead singer of Linkin Park. Before he was known for Linkin Park, Bennington was the lead singer of post-grunge act Grey Daze who was heavily inspired by Stone Temple Pilots they released two albums with Chester before his death. Wake Me and No Sun Today, a third album called Amends would be released in 2020 consisting of voice samples from Bennington. After Grey Daze dissolved, Bennington would join Linkin Parkin in 1999 formerly called Hybrid Theory, replacing former vocalist Mark Wakefield, who would go on to become Taproot's producer. Even with Bennington's ...read more.
No one was doing the pop choruses in between those battered, driven screams quite like the boy was, but in my opinion this slot should count for both Chester and Mike, because those two had a unique synergy like we've never seen.
Chester definitely has a unique voice unlike any other artist. I'd definitely be able to recognize Chester's voice without truly knowing if I'm listening to one of his songs. His soft voice is something you don't hear many artists pull off with such emotion and beauty, and when he gets gritty and dirty his screams totally come off unique as hell. It's as if he's screaming, but singing at the same time, like two different voices at once. This list isn't about how good your voice is, but how unique it is. Chester does both. He definitely deserves to be within the top ten at least.
Crap list, I don't even know over 90% of the singers on here and 5% of the ones I do know have good voices, but not unique, Amy Lee really needs to be higher as well, but Chester is in the 20's?! This is number 1 in my top 10 worst top 10 lists. Listen to a song like "waiting for the end" or "breaking the habit" that really shows his voice. Like others have said, this isn't a list about how good the voice is (although his is amazing), it is about how unique it is, so artists like John Lennon shouldn't be all the heck the way up there, and neither should any lip sync pop artist.
His voice is the most unique in my opinion. Amy Lee is good, but Chester really feels the music and sings with such emotion that it fills your heart. Better yet, his fans describe him as:
Screaming like the devil, yet singing like an angel. I give you two songs to compare with: Given Up and Valentine's Day. Both from the same album, so you can't argue about voice changing over time. Just try listening1
8
Janis Joplin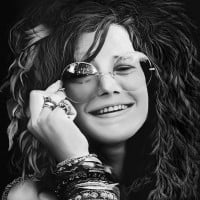 Janis Joplin (1943-1970) was an American singer who rose to fame as the main singer of acid band Big Brother and the Holding Company. She was known for her eccentric hippie style and psychedelic rock music.
Two ladies in the top ten, and they are Amy Lee and Adele? Nothing against those two but artists like Joplin, Stevie Nicks, Karen Carpenter, Cyndi Lauper, Whitney, and Tina Turner have voices that are far more instantly recognizable.
One of the most unique female vocalists to ever live. I've never heard anyone who could imitate the voice of Janis Joplin. She was able to sing as clear as a bell at just a whisper. Yet, blet it out like thunder. She left us way too soon. Epic.
My gosh! She should be at least in the top ten! I am astounded... This is pathetic! There are some great singers above her in this list and I'm not saying they are in anyway bad but Janis just stands out above them all! ( sorry for droning on)
Wow, I am only 11 and I barely knew who this is. But recently I found out and I think she's amazing. Wish she lived longer. She died at 27. But even if she's alive in 2018, she'd be older than my grandpa.
9
Axl Rose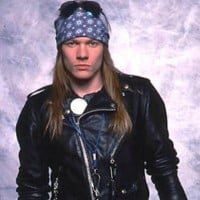 William Bruce Rose Jr., better known as 'Axl Rose', is an American singer born on February 6, 1962, in Lafayette, Indiana. He Is the founder and lead singer of the hard rock band Guns N' Roses. He is a celebrated but controversial figure in the world of rock.
I had to vote for Freddy but Axl Rose should be at least in the top 10 if not 5. Guns 'N Roses is my favorite Band (mostly because of Slash) and Axls voice stands out so much from other singers. It's not a really traditionally beautiful voice but it's energetic, unique, confusingly sexy and addicting to listen to. Coincidentally I'm just listening To "pretty tied up" for the 10th time in a row already because I can't stop listening to him when I start
Axl rose has an awesome voice it is literally impossible to mistake his voice for anyone else's his voice is so hardcore and meaningful it actually makes you want to listen to his songs whether you like rock music or not
by the way why is Rihanna number 27 on this list? Why is she even ON this list it is most unique voice not whose voice could mentally corrupt your brain the fastest if it was she would be right underneath Justin bieber.
This list is a joke.. I haven't even heard of half the people on it so there's no way I'd instantly recognize a song of theirs.. And even most of the ones I have heard of are not particularly unique... Axl Rose for all he isn't the best vocalist on this list, I would say has the most unique sound.
This Dude has the most Unique voice in history and a 5 OCTAVE RANGE. You can instantly recognized him. All of his MANY VOICES are Unique. He could be on the First 4-5 Spots for each individual voice. Axl's voice was born from pure Aggression and Emotion. He deserves to be on nr.1 or at least in the top 3
10
Han Geng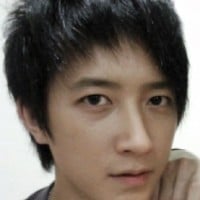 HanGeng is very definitely have the most unique singing voice. He went from singing the earth song to sing and Dancing Machine, He put so much emotion into his music which also makes his voice so unique and special.
HanGeng is good definitely have the good unique singing voice. And Dancing Machine, Thriller... Was so unique... He put so much emotion into his music which also makes his voice so unique and special.
Han Geng may not have perfect singing skills, but his expression to songs are precise and touching, always attract me into the songs' emotion.
Hanggeng is one of the most perfect dancer in the world, his voice is very gentle and unigue, his styles of song is changeable and improving by steps! Fight!
The Newcomers
?
Lia Marie Johnson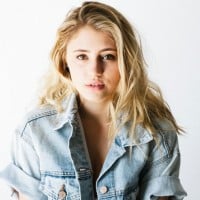 Lia Marie Johnson is an American actress, singer and Internet personality notable for appearing in a various web series created by the Fine Brothers, including the Emmy-winning web series Kids React, and for her own vlogging and social media output.
?
Juliana Hatfield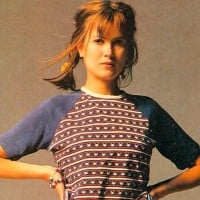 The Contenders
11
Adele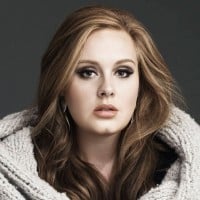 Adele Laurie Blue Adkins (born 5 May 1988) is an English singer and songwriter. Graduating from the BRIT School for Performing Arts and Technology in 2006, Adele was given a recording contract by XL Recordings after a friend posted her demo on Myspace the same year. She is best known with her international hit singles like Rolling in the Deep, Someone Like You, Hello, Easy On Me and the success of her second, third and fourth studio album which is 21, 25 and 30.
It's one thing to have a great strong voice and another thing to have a great unique voice. Many recorded singers, have great strong voices but in my opinion, Adele is one of only a handful that have both a unique voice as well as a strong voice. I can think of two other singers that have very unique voices. Sam cooke and Julia Carpenter. I can't understand why they're not on this list.
As much as I like both singers, it is a bit appalling to say the list to see Adele below Avril Lavigne. There is a huge difference between most unique and your favourite singers. Many girls can sing like Avril Lavigne, but who in the world can sing like Adele?
She is known with her unique and soulful voice, esp when her voice cracks or breaks, it sounds so beautiful. I love her vibrato too. But, what about Sia, Rihanna, Mariah, Alicia Keys and Fantasia? Their voice is unique too and hard to copy.
Her voice is so unique. I could recognize it anywhere, and it is never tiring to listen to. Her songs are unique in themselves, and the way she sings them is so great. Adele is amazing
12
Bob Dylan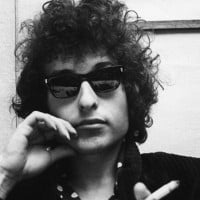 Bob Dylan is an American singer-songwriter, author, and artist who has been an influential figure in popular music and culture for more than five decades.
Reading the first comment that states it was unintelligible makes me wonder just what part of Dylan's career this poster had heard. Most comments from all lists are about more recent people. Dylan in his later years was very unintelligible, and I felt sorry for him that he sounded so bad.

But while his voice has always had a raspiness to it, one of the better things about it was that it was intelligible. That was the whole point of Dylan's music - to get the words across. Music was just the medium that Dylan used to do so.

And boy did some of his stuff have meaning. Read the words of "john brown", "with god on our side", etc. Even Dylan says that he can't write like that any more. That sort of writing comes from strong feelings deep within.
Unique for sure. He's always been primarily an extraordinarily talented songwriter, rather than a singer.
No way he's more unique, if that's the only criteria here, than David Bowie,ranked higher than Dylan yes, but should be top 5 if not 1.
I knew this list needed help when I didn't see Liz Frazier of Cocteau Twins, but seriously...where's Steve Perry? Beyond talented, I'd recognize his voice laughing backwards. Ah. We all have our observations...and Roy Orbison?
I realise this is most unique singer but I just gotta say, that I personally think Axl Rose and the rest of Guns and Roses did Knockin On Heavens Door better than he did, no hate but yeah, personal preference I suppose.

I realise this has nothing to do with the uniqueness of his voice or Axls for that matter but yeah
I despise Bob Dylan, but I will admit that while he doesn't have the most recognizable voice, he does have the most unique. No other acclaimed singer sounds like they just smoked 100, 000 cigarettes right before singing and talk their lyrics rather than sing them.
13
Layne Staley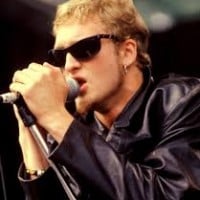 Layne Thomas Staley was an American musician who served as the lead singer and co-songwriter of the rock band Alice in Chains, which he founded with guitarist Jerry Cantrell in Seattle, Washington in 1987. Alice in Chains rose to international fame as part of the grunge movement of the early 1990s. In 2002, Staley was found dead in his home of a drug overdose.
We all love kurt for what he was doing but layne takes the cake for the whole grunge genre. Forget the fact that he's gifted technically, his tone is insane and his voice can just communicate so deeply things that are hard to say and the band just seamlessly compliments each other and meshes together so well.
Layne Staley/God with a mic - his vocal style is one of the most copied in rock, next to Kurt Cobain. What makes Layne so special though, is that no one could sing as powerful as his chest range. All those wannabes could do is copy his snarls and twang but no one could really sing as powerful as Layne. And he could sing with that intensity and power... live! You only see that type of talent once in a lifetime.

To me, he's the most underrated vocalists of our time, next is Mike Patton. You can tell by his 24th spot in here that his talents are not given due credit. Kids today may not be aware of this, but a lost of vocalists (formed after the Seattle era) are trying to sound like Layne.
Layne staley is by far the most unique, emotional, amazing voice I have ever heard every word this guy sings the listener can feel the emotion this guy had and feel the pain he went through, with his struggles he was so broken and yet had such a strong voice! He could sing really low and then sing really high as well one of the best vocalist as far as range goes. Every time he pick up a microphone you knew it was him singing. He was very underraged and looked over and deserves to be at least in the top 3 in this list!
Layne's voice touched my soul deeply from first time hearing AIC during the late 80s. I will always be an OZZY fan but between losing my oldest brother 2001 then Layne in April 2002 then passing of Dave Williams from Drowning Pool in August 2002 life was grim!. AIC will always be my all time favorite I'm sure for the rest of my life between Facelift & Dirt I remember singing along on top of my lungs. I couldn't wait for each new album even the later albums with Layne were were religious to me. You will always be the best Layne miss ya man! R.I. P
14
Kurt Cobain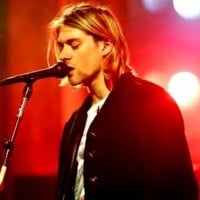 Kurt Cobain was born February 20, 1967, in Aberdeen, Washington. In 1987, he started the grunge band Nirvana, which became one of the most successful bands ever. He was a talented yet troubled grunge performer. Kurt Cobain became a rock legend in the 1990s with his band. He committed suicide at his ...read more.
Not everyone in the 90s sounded like Kurt Cobain, whatever moron said that obviously has no taste and sounds like a moron. Probably a jealous moron. There were 2 grunge singers that had unique voices, Scott Weiland, and Kurt Cobain. Eddie Vedder had a great voice, but not unique at all, sounded like a choir singer in my opinion. Vedder's voice sounds like Chris Cornell, and a little like the singer on Alice in Chains, Layne Staley,. However, Kurt Cobain's voice was one of a kind. If Vedder, Cornell, Staley, and Cobain sung a song that wasn't theirs, you'd easily spot Cobain's voice out of the lot, because the others had regular great voices. Cobain's was beautiful and unique.
Kurt Cobain was a genius. His music, lyrics, passion, and style are the definition of Unique. There will never be another artist like him with so much raw talent and enough humor and charisma to draw you in. Once you were in you realized it was great and his music could not be denied. His ailments, mixed with his self reality of disliking fame and being afraid constantly of compromising his musical values and becoming a sell out...Add a selfish, junkie, gold digger, combative narcissist to prey on you and your weaknesses like a lion preys on the weak in nature and call her wifey; his own dark drug dependence,...He was too good for this world. I believe God took him before he was swallowed whole by the evil of Courtney and others who took advantage. He would of went insane trying to live with her in life. God Bless Frances Bean. He loved his daughter.
Kurt is epic. Although I can agree with Freddie Mercury, Axl Rose, Adele, and Michael Jackson, etc. Those voices are all instantly recognizable. Kurt's is also world famous. But honestly, some of these people (I won't name any, I don't want to be attacked by a horde of rabid fans) I have never heard of and don't deserve to be compared to the legends.
Amy lee and mj above Kurt?...this world is so messed up...
Please...please..tell me..what's so special about amy? I can name a dozen females better than her! In fact My grandmother sounds better than her.!
And mj? Unique singer? Dancer, yes, but singer?... What about Robert plant? Steve Perry? Arnel pineda? Toshi? Elliott? Axl rose?...
Seeing this list I've given up hope on humanity
15
Ozzy Osbourne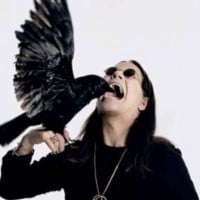 John Michael "Ozzy" Osbourne was born on December 3, 1948. He is also known as ''The Prince of Darkness''. Ozzy is an English singer, songwriter, and television personality. He rose to prominence in the early 1970s as the lead vocalist of the band Black Sabbath. Osbourne was fired from Black Sabbath ...read more.
I'm sorry, but even if you only recognize maybe one song or two featuring Ozzy, it is instantly recognizable as him. Paranoid, War Pigs, Crazy Train, No More Tears, et cetera, there's no discerning any other singer than him. That's why I always considered Black Sabbath not really complete without him, he was a major part of their sound. Truly unique, even if he isn't perfect overall.
Ok, so Ozzy is not the best technical singer in this list. He would have never made it through a 1981 concert in Lexington Ky without a bottle of Chloroseptic. But it cannot be denied that Tony Iommi and the Great and Powerful Oz inspired every metal song you've ever come to love. Black Sabbath created metal as we know it.
SURELY. This singer was great as both the lead singer of Black Sabbath and a solo singer. It is really easy to recognize his middle toned voice, and it is hard not to. As far as unique goes, though... wow.
People must not read what this list is about. Unique voice. Ozzy may not have the Best Technical voice. But sure as hell has one of the most unique voice and should be in the top 5 for sure
16
Serj Tankian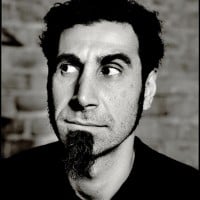 Serj Tankian is a Lebanese-born Armenian-American singer-songwriter, composer, multi-instrumentalist, record producer, poet, and political activist. He's best known for being the lead singer of the Armenian/American rock band System of a Down. After System of a Down's hiatus in 2006 he began to release solo material. Some of his solo songs include: The Sky is Over, Lie Lie Lie, Harakiri, Baby, Empty Walls, and more. His solo albums and EPS include: Elect The Dead (2007), Imperfect Harmonise (2010), Harakiri (2012), Jazz-iz Christ (2013), Fuktronic (2020), and Elasticity (2021) on top of that he has gone on to perform soundtracks for films in recent years.
I apologize to everyone else on this list, but I HAVE to vote for Serj Tankian. He does have an amazingly unique voice, and I know for a fact that anyone who has ever listened to has voice, then heard it again later, in an entirely unfamiliar song, would know instantly that it was him singing. I had only ever heard him sing in System of a Down, but was listening to Pandora a while back, and I heard his voice. I was shocked, because I know every System of a Down song, and this was none of them! I checked the song title and artist name just to be sure, and sure enough, it was Serj!
Uniqueness does not stem from popularity. Although Michael Jackson, Kurt Cobain, and John Lennon have undoubtedly amazing voices, their voices are not unique. Various musicians possess the timbrel qualities of these singers. This is not to say they are matched in talent, just in the inherent qualities of their voices. I have yet to hear anyone's natural singing voice sound anything like Serj's.
Are people reading the title? Or are they just assuming its about the best singer. If we're looking for unique, this guy should fit in anywhere in the top 5 easily. His aggressiveness and quirkiness in System Of A Down's debut album, to the random screeches, noises, and vocal chords he used, I personally believe he should be #1 in uniqueness.
Whether you like his style or not, you have to give him credit as an instantly recognizable singer. I like Nirvana too, so no offense to Cobain, but when Creep from Stone Temple Pilots dropped, most people thought it was made by Nirvana and sang by Cobain. Remember, people, this list is most *unique* voices, not best singers.
17
David Bowie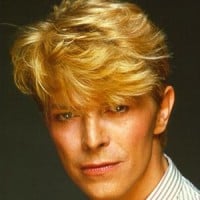 David Robert Jones, known professionally as David Bowie (January 8, 1947 - January 10, 2016) was an English singer born in London, the son of a fundraiser and a waitress. He is credited for his experimental and creative musical discography which has won praise and accolades for many critics and fans. ...read more.
It's hard to believe that anyone other than Bowie would or could ever occupy the #1 position on the chart of most unique and recognizable singing voice of all time with the jolt of Bowie's thunderous crashing baritone announcing his presence. Any band he ever collaborated with sounded instantly better for the gift of his having contributed. For 5 decades this larger than life icon constantly reinvented his music, style, and self managing to remain relevant, recognizable, captivating, popular, and much loved by generations of fans, young and old alike. Remembered as a gifted and talented singer, musician, writer, producer, actor, painter, mime, and fashion forward entertainer, Bowie will undoubtedly be best remembered for his otherworldly one of a kind voice.
There's a lot of people that are voting on this list that have no idea what they are voting for. The list is "most unique singing voice", not "greatest singer ever" or "my personal favorite singer". The singer with the most unique voice is definitely David Bowie. To have a unique voice, you have to have a voice that cannot be compared to another singer; a voice where there is no mistaking that voice. This fits David Bowie. I've never heard anyone sing and sound like David Bowie. Do I think David Bowie is the greatest singer ever? No, but he's definitely in the top 10. Does he have the most unique voice ever? Definitely yes.
A carrying voice that penetrates through the loudest and boldest of music, you recognize instantly when David Bowie is singing.
His baritone catches attention and breaks away from all other sounds, making everything else only ENHANCE it's quality. Listen to Time Will Crawl or Underground to see for yourself.
Even if you don't take into account his amazing ability as a composer and lyricist, this man should still have reached the Top Twenty.
He may not have had the most amazing vocal range or anything but there is something about his voice that captives me and you hear his emotions in his voice. Definitely a distinct voice
18
Elvis Presley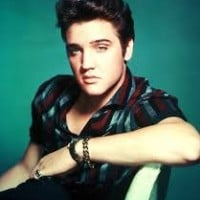 Elvis Aaron Presley (January 8, 1935 – August 16, 1977) was an American singer and actor. Dubbed the "King of Rock and Roll", he is regarded as one of the most significant cultural icons of the 20th century. His energized interpretations of songs and sexually provocative performance style, combined with a singularly potent mix of influences across color lines during a transformative era in race relations, led him to both great success and initial controversy. ...read more.
The most recognisable voice in the world, absolutely unique. An amazing singer became top of the world without videos, digital enhancement and not a computer in sight. Made it on his own merit. A wonderfully kind man who helped so many people but was used and abused by people around him, in particular his greedy compulsive gambler manager, parker, an illegal dutch immigrant. Dosed elvis up with literally thousands of prescription drugs to kep him awake and to put him to sleep. Exloited him so he could make money for the casinos. Elvis died in the prime of his life from a heart attack. God bless him, the biggest star ever and a beautiful human being.
Unbelievable that elvis is this far down! Sold more records than anyone, broke all concert records, did the first satellite concert, great humanitarian. All before videos, internet and digital enhancement. Still revered all around the world, passed away 42 years this year, the same length of time as he lived. Hi music is played every day around the world. The greatest ever! Long live the king.
This poll is just a joke! Elvis Presley has the best and most recognizable singing voice in the entire world. I have never even heard of most of the so called artists that are featured here. Elvis has sold more records than most of these put together he remains the King of music many years after is untimely death. Long live the King.
I love Elvis, but the singing voice is not exactly unique when everyone of the time period was singing the same way. Listen to "Sitting on the Balcony" by Eddie Cochran. He had a unique style, and therefore that is why he is the King of Rock 'n' Roll. When you think of Elvis, never think of 70's fat Elvis, rather think about 50's Elvis Presley. He is called the King because of his 50's work.
19
Robert Plant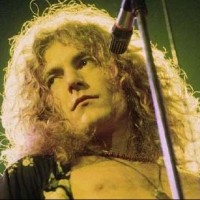 Robert Anthony Plant (born 20 August 1948) is an English musician, singer, and songwriter best known as the lead singer and lyricist of the rock band Led Zeppelin.
Robert Plant is the definition of unique. He sings in such a different style to everyone else. He sings up at the very top of his vocal range, and with insane sustain ability as shown in The Immigrant Song. He even sounds unique when doing a more generic style like in the beginning of Stairway (in which post-solo sings in his normal style), partially because he uses unique techniques like natural modulation from getting closer and further from the microphone. This makes it to where he always sounds different no matter what he is singing.
If you actually listened to his works, ranging from Led Zeppelin to his collaboration with Alison Krauss, you can actually see (or hear, really) that he has the screechy, emotional, and loud voice, essential to hard rock, and actually has this gentle, soothing, and well-toned voice, much of "conventional" singing voice. His vocal range is amazing and he is definitely not given enough credit for his versatile vocal ability.
I see at the top every comment has to do with how beautiful and sweet her voice is. Guess what, plenty of singers have beautiful and sweet voices. Know one could yell and change their tones like Robert Plant. So many people have tried, none have managed. Come on people... Immigrant Song? Black Dog? Can't beat that voice as far as uniqueness goes... You CAN'T.
Robert Plant easily belongs in the top three in this category. Remember, back in 1969 nobody had ever heard the high pitched primeval wail. Probably the most influential rock singer ever. God, how many painfully inferior imitators did Plant inspire. It's a long list. Extraordinary power and range, Plant is a giant among rock singers, and a true icon.
20
Madonna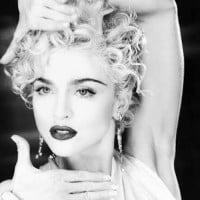 Madonna Louise Ciccone, known professionally as Madonna, is an American singer, songwriter, actress, and businesswoman. She influenced a lot of singers such as: Lady Gaga, Jennifer Lopez, Rihanna, Beyonce Knowles and Britney Spears. She is known as Queen of Pop and at modern pop culture specifically in 2012 "Madge" or MDNA. She has 14 studio albums (Madonna, Like a Virgin, True Blue, Like a Prayer, Erotica, Bedtime Stories, Ray of Light, Music, American Life, Confessions on a Dance Floor, Hard Candy, MDNA, Rebel Heart, and Madame X), 3 soundtrack albums (Who's That Girl, I'm Breathless, and Evita), 4 compilation albums (The Immaculate Collection, Something to Remember, GHV2, and Celebration), ...read more.
This is ranking the most unique voices not just the ones you like. Madonna is one of a kind. She has a unique tone and has sculpted het voice to be distinctive via clear diction and emotive interpretations of lyrics. Nobody sounds the same as Madonna. there's lots of technically good singers like mariah whitney and leona but their voices don't stand out at all.
This is probably the WORST choice on this list. She is NOT a singer and pretty much every pop girl group has at least one girl with this kind of voice.

Madonna had style and swagger, but she was never a singer.
Nope. Not even Madonna claims to be a great singer. Her voice is always electronically manipulated. Make a list of singers AFTER you have heard them with their vocals isolated.
Its not the list of your favorite singers.
It's the list of the most unique singing voices.
So I wonder that he appear in this list.
In here voice is nothing spectacular.
Pleace don't vote for her!
21
Jonathan Davis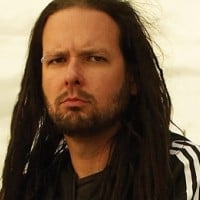 Jonathan Howsmon Davis, also known as JD and JDevil, is an American musician best known as the leading vocalist and frontman of the nu metal band Korn.
For years I have loved Anthony Kiedis more than any other singer in the world. Next, it was Zack de la Rocha. It then went to Maynard James Keenan. It has finally been between Serj Tankian and Jonathan Davis. Anthony and Serj definitely have unique voices, whereas Zack's and Maynard's, although still very talented, aren't as unique to fit the bill. Serj's voice has this beauty to it. Jonathan's has the same beauty element, however it also has much more. His voice, I feel, can match almost anyone elses in history. His voice on the lesser known tracks had this melodic essence to it that set it apart and made it glorious. Then there are the tracks where he screams and growls. There have been other screamers, there have been other growlers, but none, EVER, have had the complexity and texture to Jonathan's. Twist? No one matches it. Freak On A Leash's breakdown? Few can match it. And so far no one has incorporated his screaming style into their own music. The continuous, "mainstream" ...more
This man performs a variety of techniques seemingly effortlessly, and at times doesn't even sound human (there was a reason he was chosen to be the singing voice of Lestat- the only good thing about that film). He has one of the largest range of octaves I've ever heard in a male. He has totally revolutionized scat, death screams, and clean vocal techniques. His technique is only eclipsed by the range of emotional responses he evokes in his listeners.
What! There ain't nobody who has a more trademark voice. No other singer can I differentiate from all others. You can't describe it other than a voice that can go from a death growl to a rap to a sing to this strange but awesome half rap. He is number 1 followed by Serj Tankian then Matt Shadows then Maynard James Keenan then Corey from Slipknot then Chester from Linkin Park
Jonathan Davis have the voice that can fit into any kind of music. His voice is so distinct, without him, KoRn would not have been so popular.
22
Shirley Bassey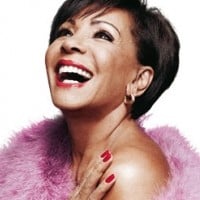 Dame Shirley Veronica Bassey is a Welsh singer whose career began in the mid-1950s, best known both for her powerful voice and for recording the theme songs to the James Bond films Goldfinger, Diamonds Are Forever, and Moonraker.
Amongst a sea full of POP Sopranos who dance their way through a number, Shirley Bassey stands out as a combo Alto/Mezzo Pitched Vocalist with powerful belting capabilities who can simply walk up to a microphone, and SING! Those in the audience are mesmerized as Bassey's body, arm, and hand movements are at one with her tremendous vocal ability and it brings each performance to another level. She IS a very unique performer!
43, Are you kidding me! She at least deserves top 20, the deep voice and thick vibrato this woman has is like no other! The only other distant comparison to Shirley is Amy Winehouse, and I stress DISTANT comparison! If you hear Shirley once, her voice will forever be ingrained in your mind, it is literally unforgettable.
This is really one of the unique voices! Along with Sarah Vaughan and Ella Fitzgerald, you can't forget this voice.
23
Geddy Lee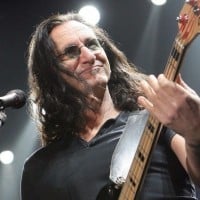 Gary Lee Weinrib, known professionally as Geddy Lee, is a Canadian musician, singer and songwriter best known as the lead vocalist, bassist, and keyboardist for the Canadian rock group Rush.
Omg this creature has a magical voice.

America was winning the cold war arms race until canada got geddy lee. His voice after inhaling a live chicken and breathing helium was announced as the ultimate doomsday weapon. A weapon of this magnitude could have knocked japan off the face of the earth and into a land of magical flying pink ponies. BEWARE of Geddy Lee's beautiful voice!
Like it or not, definitely the most unique voice. He is one of the few singers whose voice is unmistakable, along with Cobain and a couple of others. I honestly can say I find his voice a bit annoying but I respect his/and Rush's refusal to commercialize. No Pepsi products, no Apple promotion, just high quality musicians and lyrical genius
No matter how many comparisons the man's voice has had to unpleasant things over the years, you cannot deny the unique sonic quality and technical prowess he possesses. Personally, I never found Geddy's voice annoying. Here he is, almost 40 (! ) years later, and still sounds good. Even someone like Sting (who's also been around almost 40 years) has ruined his voice. Geddy is #1.
I don't understand how he's number 51 at the moment on here... The category is "unique"... And of all the crazy musicians and vocalists out there, he ABSOLUTELY has one of the most, if not THE most, unique voices ever! When you hear Rush, you instantly know it because of his voice.
24
Ann Wilson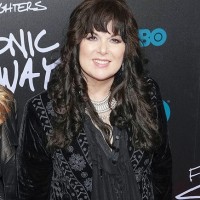 Ann Dustin Wilson (born June 19, 1950) is an American musician, best known as the lead singer and songwriter of the hard rock band Heart.
The moment you heard this unique voice,you knew it was Heart! Robert plant is next and I agree,but he should be higher. I'm going to be so mad if Steve perry or Dennis DeYoung aren't on this list...
She is the greatest female power singer of all time! And even in her 60s she is still fantastic! Her range is unreal, her passion is over the top and way out there!
There no voice that sounds like hers.
The best female singer. Beyonce who?
25
Billy Corgan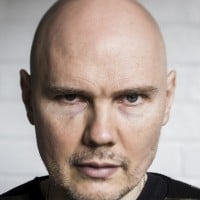 William Patrick "Billy" Corgan Jr. is an American musician, songwriter, producer, television writer, poet, and professional wrestling promoter best known as the lead singer, guitarist, and sole permanent member of The Smashing Pumpkins.
This list seems more based upon skill, because his voice is very unique, kind of like a cross between the weird, near comic voice of Weird Al and the almost whiny voice of Jordan Pundik of New Found Glory.
Sorry, there is no doubt this guy deserves votes for this contest. One of the MOST unique voices whether you like the way he sounds or not.
So unique and not to everyone's taste, but carries an impact whether loud or quiet. Amazing.
How is he at 43!? He has such a unique and amazing singing voice!
PSearch List