Best Female Singers of All Time
The Top Ten
1
Whitney Houston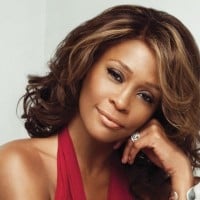 Whitney Elizabeth Houston (August 9, 1963 – February 11, 2012) was an American singer, actress, producer, and model. In 2009, Guinness World Records cited her as the most awarded female act of all time. Houston is one of pop music's best-selling music artists of all-time, with an estimated 170–200 million records sold worldwide. She released seven studio albums and three movie soundtrack albums, all of which have diamond, multi-platinum, platinum or gold certification.
Whitney is a singer beyond compare. She is incomparable, her unique voice and style of singing is so so far different from any other.

Although there are others, but Whitney stands out best. Her old, old tracks sounds better and good than any recent tracks. A singer who can sing even with A, B, C, D and will sound better than other.

I listen to non other than her. Because all her tracks makes sense. People don't like her due to her relationship and drugs accepts. But let's put that aside and talk about her music, her voice, her style, her uniqueness, her good lyrical style.

It is so unfortunate that she is dead. But her music lives on forever. No one in this present world can ever be or get to where she did. My heart really goes to her. She made a choice, but a the person used her.

To the person who plotted her death in switching drugs with a very high dosage. To make it look like suicide. I say to you, some day your time will come. Can people close to her ...more
Okay. Whitney houston could take her voice anywhere she wanted to and make it sound beautiful. She has sold over 170 million records, rubbed shoulders with megastars, been a singer for over 32 years until her death this year. Her version of the 'Star Spangled Banner' came out as a single and sold millions. She appeared in 5 films (The Bodyguard, Waiting To Exhale, The Preachers Wife, Cinderella and Sparkle) and made soundtracks to all of them. She has 13 albums altogether. She lived a life like a queen since 1985. None of the female artists such as Beyonce, Rihanna, Christina Aguilera, Britney Spears, Mariah Carey, Faith Hill, Mary J. Blige, Brandy, Monica etc etc would be in the industry if it wasn't for her. Thank you Whitney. You are the best.
The first time I heard Whitney Houston sing I thought I'd died and landed in heaven. Celine Dion better, whoever said that doesn't understand quality, but Celine is great, but if a 1-100 rating were to exist, with the higher the number the better the singer, Celine would be 78, Whitney 97. I was glad Barbara Streisand wasn't in the top ten, she's too unnatural, Hollywood all the way and different for no other reason that trying to impart that idea. Whitney is the best ever, she could easily have sung opera and the world of opera would have gotten unhinged, Maria Callas dethroned, and she was not only the best but beautiful, and I fell in love every time I saw or heard her.
By far Whitney has the most voice control ever, she has set the standards for singing that has not been matched, she is also the most influential singer in the world.
2
Mariah Carey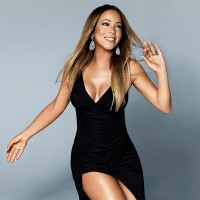 Mariah Carey, born March 27, 1970, is an American singer, songwriter and actress. She is one of the biggest best-selling women in the music industry, with 18 number 1 records to her name. She is regarded as a sex symbol through her songs and music videos, and she is "well known" for her over-the-top sexy poses and for having breast implants. She is also known to be a diva, and she is well known for her high-demands. She won 5 Grammys and starred in her documentary movie "Glitter." Mariah Carey started her fame by releasing her song, Vision of Love and also released her first album "Mariah Carey" but before that, in 1988, she accompanied Brenda K Starr, a rising pop singer in the 80s to Columbia ...read more.
Put simply, there is just NO other singer in the world that can make the hair on the back of your neck stand up, to the same degree as Mariah Carey. It's her range; her tonal sound; her accuracy of pitch; her 'trills' (vocal runs); and her upper power when hitting high notes that made her one of the all time greats. Sure, there are many great singers and she's perhaps not as good as what she was in the 90's, but that's more been her change in musical direction rather than a decline in ability - she's well and truly proved that with her 2010 Christmas Concert in recorded in Washington last year. PLUS, she writes all her own songs, when too many of the big names these days, unfortunately don't!
I think she is the best because she sings in such an impossible way. Her songs are designed in such a way that they are only meant for studio recording (yet she did them with reasonable ease live). She could sing 15 consecutive high notes without rest and she could sustain any note for more than 20 second, which is mind blowing. And the whistle register... She could sing them in words, I was speechless when I first heard those shrills. I have never heard anyone attempting her songs with success... Yet her music are very warm and melodic. There is a bit of overdoing (the singing) I think but hey who would not if they have voices like Mariah's.
DIVA! Mariah Carey has sold more than 200 million records worldwide, making her one of the best-selling music artists of all time. In 1998, she was honored as the world's best-selling recording artist of the 1990s at the World Music Awards. Carey was also named the best-selling female artist of the millennium in 2000. According to the Recording Industry Association of America, she is the third best-selling female artist in the United States, with 63.5 million certified albums. With the release of "Touch My Body" (2008), Carey gained her eighteenth number one single in the United States, more than any other solo artist. In 2012, Carey was ranked second on VH1's list of the "100 Greatest Women in Music". Aside from her commercial accomplishments, Carey has won five Grammy Awards, 17 World Music Awards, 11 American Music Awards, and 31 Billboard Music Awards. Referred to as the "songbird supreme" by the Guinness World Records, she is famed for her five-octave vocal range, power, ...more
When it comes to vocals, Mariah's easily number 1. It's the way she uses her range, her pinpoint accuracy, the richness of her timbre when belting, the soft, weighty low notes, her masterful vocal dynamics, her coloratura technique, her incredible usage of the whistle register and the resonance she employs within. I want to see any singer to stand up to Mariah's caliber, because Mariah does NOT specialize in one thing. She specializes in everything.

You know why Mariah gets all the accolades she receives vocally? It's because she's honed her instrument, and even though she doesn't maintain a healthy voice (nodules), she knows every part of her voice like someone knows their name. They've all been honed in different areas to perfection. I would love to see any other singer to sing Anytime You Need A Friend like she did. They could never resonate that well, could they?

And that's why Mariah's the best vocalist of all time.
3
Celine Dion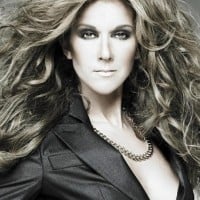 Céline Marie Claudette Dion is a Canadian singer and businesswoman. She is best known for her song "My Heart Will Go On", which is the main theme of the 1997 film Titanic, which was the first film to gross $1 billion at the box office.
Celine is by far the best female vocalist in the world. Her agility and VERSATILITY is unmatched. Some complain about her nasal tone which comes from her accent. Not only can she hit super high notes she can sustain them. Plus she literally had an entire Colosseum in Vegas built for her show of which every single one was sold out. She has preserved her voice. Technically speaking she is the best.
Celine is the most versatile singer in the world and here is why :
Listen to "that's just the woman in me" and you will understand, knowing her as a crystal clear voice... And than a totally new sound, new texture in the most powerful notes of this song... It blew me away... I couldn't believe what I just listen to. And now ask MC or WH or CA or anybody out there to ( try ) to do this: they will cry and will acknowledge that only Celine can do this. She can imitate a electric garage door, a piano, a flute, trumpet. Etc... She is a chameleon with her voice, flawless, perfect control, most power voice in the high notes with stamina ( All by myself ) and the list goes on and on and on... Truly the best.
Celine deserves the number 1 spot. Come on, she has recorded songs with some of the worlds greatest singers and sings very well in five different languages. She sings like an angel and has such charm about her. Stop talking about beyonces look here because we are talking about voices and by far celine is number one, mariah is number two, whitney is number three and of them all, celine has been the most consistent with her records and has passed mariah to become the worlds best selling female vocalist of all time.
I don't understand why people prefer Whitney Houston over Celine Dion. I would assume it is because Whitney Houston made a bigger influence on the media than Celine Dion did, very much like Christina Aguilera. Please don't judge a voice through a bias perspective. Whitney Houston, in terms of vocal perfections lacks compare to Celine. Her mouth is always moving up and down in order to support her voice's vibrato and projection. People would assume she is a great singer because of her "Soul" style, once again, like Christina. Her "Soul" riffs and runs won her audiences' heart. Although, Whitney does have a more powerful projection than Celine does, but people are usually born with that type of voice.

Celine maintained and improved her voice through all these years, where as Mariah, Christina, and Whitney have not. Other things rely on growls, withe riffs, and any other vocal technique that draws them away from having to prolong a crisp sustain tone. Celine excels in vocal ...more
4
Christina Aguilera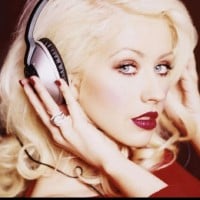 Christina María Aguilera is an American singer, songwriter, and record producer, best known for songs such as "Beautiful", "Genie In A Bottle", "Fighter", "Hurt", "Dirrty", "Your Body", "Lady Marmalade", "Reflection", "I Turn To You", "Come On Over Baby (All I Want Is You)" "What A Girl Wants", and "Candyman".
Christina is clearly an extremely talented singer that puts her all into her music. Her vocal ability is absolutely outstanding. She sings because it's what she loves to do. Christina Aguilera is a very inspiring singer that will never lose her amazing voice. She is the best singer of the generation, and absolutely one of the best singers of all time. She sings to express herself, and she doesn't care if that means less album sales, or less popularity. Christina, never stop singing.
There are a lot of people who criticize Christina Aguilera for her technique. Some criticize her for her melisma-filled runs. The way I personally see it is as singing full force with everything you possibly have. Christina Aguilera does not sing without feeling what she is singing. She grew up listening to her favorite artist, Etta James. To blues singers like Etta, there is no "technique" to singing. You sing how you feel. Blues singers do all kinds of runs with trills, squeals, and even screams. People do not seem to understand this. She can sing calm and collected, with little melisma and runs, but that is not what singing is to her. I feel her emotion in every word she says, and that, to me, makes a great singer.
She is my most favourite singer of all time! Been listening to her music ever since I was really little. I still listen to the songs from her album Stripped to this day and it is what has helped me through some hard times. Her lyrics are so meaningful and truly touch me to the core. Not to mention she her amazing voice. Her voice is one of the most talented I have heard and surpasses the voices of many other artists. Her voice is so strong and through some of her songs, you can definitely feel her pain. She's one of the singers who has always made me get chills down my back whenever I hear her song.
Can we be honest here? This is not a list of the all-time best singers, at least not in the correct order. Your top 20 is more a list of the top 20 singers of the last twenty years with occasional legends like Aretha sprinkled in because your list would have zero credibility if she were not at least in the top twenty. Barbra Streisand is not in your top 20, nor is Diana Ross or Judy Garland. Your list really starts to lose steam with Aguilera and continues through the top ten. Adele, Katy, Taylor, and Amy Lee have not been around long enough to be in an all-time top ten, and I would say fifty years from now The only one who might would be Adele. Keepin' it real...
5
Aretha Franklin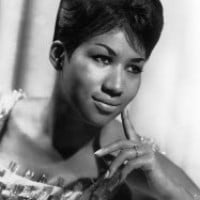 Aretha Louise Franklin (March 25, 1942 - August 16, 2018) was an American singer, songwriter and pianist. She began her career as a child singing gospel at New Bethel Baptist Church in Detroit, Michigan, where her father, C. L. Franklin, was minister. Referred to as the "Queen of Soul", she has twice been placed ninth in Rolling Stone's "100 Greatest Artists of All Time". With global sales of over 75 million records, Franklin is one of the best-selling music artists from the second half of the 20th century to the present.
Firstly I think the parameters for Best Female singer of "ALL TIME" should be better defined and be broken down by genre Jazz/soul/R&B/Pop/Country etc. There is a big difference between a singer and an entertainer/Performer. I.E. christina Aguilera is a fabulous vocalist - perfect pitch, range and projection. Brittany Spears is an entertainer/performer. They are both successful Pop artists but I would not consider Brittany Spears for this list. She's an okay singer, she's much more of an entertainer.

"Of all time" - most of the artists listed here are all contemporary and mostly Pop. So perhaps it should be best Pop singers of all time?

With that said, Aretha Franklin is the Queen of soul and a true singer, none of this autotune BS. If you need a computer to make you sound better, back up singers and dancers to entertain your audience you're a performer/Entertainer not a singer.
Aretha Franklin has one of the best voices popular culture has ever heard. It is unfortunate that she is so low on this list, seems to how she influenced many of those voted above her. She is such a versatile artist. Her power alone can bring a person to tears. In her prime, I do not believe I have ever heard of her hitting a note that was not "nailed," and anyone that knows anything about Aretha knows that some of her notes are extremely difficult notes for even great singers.
New doesn't always mean good. Beyonce is hot and talented. Christina Aguilera truly has a great voice and range. Whitney's got a pedigree from a great family of vocal talent. However, this product shows why music critics and historians vote on the prestigious "best of" lists and not little girls. Greatness cannot be tied to current trends and record sales. This list should be called "Opinions of People Who Have a lot of TIme on Their Hands".
The best singer of all time. Male and Female. should be #1 on this list. By far better than anyone else here. Whitney Houston and Mariah Carey are very good, but Aretha expresses herself more, has more soul, and is a better songwriter than both combined, easy.

The only person of all time who could possibly rival her is Freddie Mercury, but even the best rock singer of all time falls slightly short.

Aretha = #1 of all time.

There will never be anyone like her or as good.
6
Adele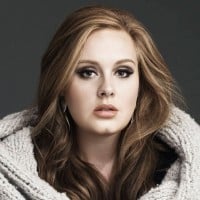 Adele Laurie Blue Adkins (born 5 May 1988) is an English singer and songwriter. Graduating from the BRIT School for Performing Arts and Technology in 2006, Adele was given a recording contract by XL Recordings after a friend posted her demo on Myspace the same year. She is best known with her international hit singles like Rolling in the Deep, Someone Like You, Hello, Easy On Me and the success of her second, third and fourth studio album which is 21, 25 and 30.
I don't know how Adele is SO low on the list. I have been a fan of hers ever since she came out with Hometown Glory and then Chasing Pavements. Adele has the most original and unique voice in YEARS. She brings back what music truly is; something to be appreciated by the ears. She is one of the few artists that sounds BETTER than the recordings and each live performance she does is different than the others, because she varies them and adds different stylistic devices. She writes her songs and puts all her honest emotions in it (she doesn't sing about banging people, which is why so many people can connect to her music. Adele is gorgeous and she has a really laid back personality, and when you watch her lives, you can tell she truly appreciates all the support her fans are giving her, because she always gets so emotional. Just watch any of her live concerts and you'll see. She always gets teary eyed when the audience sings "Someone Like You" or "Rolling in the Deep" back to her. She is ...more
"Amazing" has lost its meaning long ago in the music industry but Adele, I think, deserves to be called that... She is a magnificent, powerful singer with feeling swimming through her voice, playing beautifully like a harp, like Leona Lewis and former X Factor contestant Ella Henderson and as a songwriter, Adele, like rising star Ella, can write about anything and her song would still have a powerful quality.
While being unbelievably talented, Adele has flaws in her range because she's an alto and can't go to the real heights that Whitney, Leona, Ella and Mariah can go to... But the reason I voted for Adele was because she's in a class of her own when it comes to making songs that people will remember and truly feel forever and ever!
I think Adele should be number 2 or at least number 3 on this list! She is the best singer in the Whole world! The best singer of my generation! She's soulful, and have one hell of a powerful voice, she reaches people in her songs, and can make you feel like you're not the only one who goes through bad stuff. I Love You Adele! (Cough cough- The first person's comment on here, You obviously have no idea what talent is, if you think that Lady Gaga, Hillary Duff, & Kesha are good singers! LMFAO I'm guessing you're like 10. Haha No offense but, thank god you're not a judge, because Adele is said to be one of the greatest singers of her/ my generation) If anyone has a hard time believing that, listen to her live, YouTube her. Bet it'll prove you wrong.
Adele is an extraordinary singer with personality and class. She writes her own music with such emotion and creativity that no-one can top. Not only do her songs emotionally wreck me, but her elegant and unique voice adds to the already amazing piece of art. Adele not only can reach notes that no other vocalist can reach, but she can portray those notes in such a manner that only a few select artists can do. She does not deserve to be in the #7 spot. Her newest album, "25" broke records with over 8 million copies sold. She has made history in the music industry and deserves to be over ALL artists.
7
Beyoncé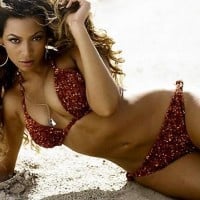 Beyoncé Giselle Knowles-Carter, is an American singer and actress, who started out in the popular pop/r&b girl group Destiny's Child. They had multiple top 5 hits such as "No, No, No", "Say My Name", "Bills, Bills, Bills", "Survivor", "Independent Women", "Bootylicious", and "Jumpin', Jumpin" from 1999 to 2004. After they broke up in 2006, Beyonce pursued her solo career, creating smash hits such as "Crazy In Love", "Single Ladies", "Halo", "Partition", "Irreplaceable", "Drunk In Love", "Baby Boy", "Beautiful Liar", "7/11", and "Run The World (Girls)", and has since become one of the most influential performers and biggest celebrities of the 21st century.
Her vocal control and sense of melody is from another world, and she never "loose her breath" on stage. Her presence and performances are amazingly astonishing. Between the best female singers, she's probably the best dancer. And if all this were not enough, she has a natural talent to compose superhits. I think we humans needs time to recognise all the talent she has, specially her voice, that is masked by her extraordinary beauty. Despite of her success, she always radiates humility and goodness. So yes, I think Bee is the best female artist from all time, and is a matter of time she were included also in the top of this list hand in hand with her own idol Whitney and with Mariah.
This woman is amazing. Her voice is just out of this world, and completely flawless!
Just watch her perform. She puts all of her soul in her singing.

By the way, being a devoted fan, I decided to watch The Beyoncé Experience Live. Some minutes later, I noticed I was crying like a baby. That's how Queen Bee leaves me with one of her greatest performances of all time. You guys have to check it out.
Where do I start? Beyoncé Giselle Knowles Carter is a beautiful, magnificent, blessed, singer, mother, wife, actress, and performer. Usually called 'Queen Bey' this young woman will leave you stunned if your lucky enough to watch her live, or even on YouTube. Her voice is a God-Given blessing. And you can see how she puts all her heart into her music. She started at fifteen on Destiny's Child as the lead vocalist. That all girls group becoming the most fascinating one in the world. Daughter Blue-Ivy and Hubby Jay-Z are lucky. But no one knew that a little girl from Houston, Texas with a strong voice one day rule the world.
She is just flawless and phenomenally talented with that unique strong voice everyone admires she is beautiful and my number one idol. She is unique no matter how many people want to be her there is only 1 bey and everyone has to admit it boys and girls women and men everyone knows she is number 1most FLAWLESS! Every single song is a hit and perfection and she is gorgeous and I love her music especially crazy in love, irreplaceable, blue and single ladies but to be honest they're all amazing and you can't really compare. Clearly the best female vocalist. BEYONCÉ IS PERFECTION! She woke up like this...
8
Katy Perry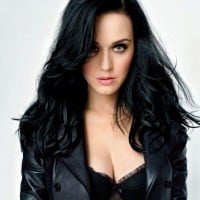 Katheryn Elizabeth Hudson, professionally known by her stage name Katy Perry, was born on October 25, 1984 in Santa Barbara, California. She is a singer, songwriter, actress and an ambassador on one of the most popular companies of now, UNICEF.

She is also is one of the best-selling artists of all time. She won 4 Guinness World Records, 5 MTV Awards, 5 American Music Awards, 16'ASCAP Pop Music Awards, 5 Billboard Music Awards, 14 People's Choice, 1 Juno Award, 2 Myx Music Awards, 3 NRJ Awards, 6 Teen Choice and a Brit Award. ...read more.
I saw Katy be a guest coach on American Idol once, and unlike most singers who just act as cheerleaders and tell the contestants how great they sound or how pretty they look, she actually gave them some advice! What a concept! She pointed out to them that if they make it big, their life would change. They would have far less privacy, see their family far less often, and be away from home for months at a time. To me, this is much more important than whether they look nice in that dress or that sweater. It's obvious Katy is a good person who cared not just about whether the contestants could make it, but to be prepared for what's next if they do. Reality shows could use more coaches/judges like her.
People have some respect for the really good vocalist singers that are here. how are you going to compare whitney, Mariah, celine, aretha, adele with Katy, Taylor, or any other bad vocalist singers now. I'm not saying they are not talented because they are but just entertaining and playing some instruments, but they are not good singers at all. Even Madonna is a bad singer even though she a icon. Just the voice sound nice in the studio version doesn't mean is the real voice; is more effects than lyrics, you should listen to them live and you'll see the difference. So sad the idea of vocalist now a days. Examples of a good vocalist right now: adele, Beyonce, Adriana grande, Christina Aguilera, Lara Fabian, Celine Dion, Mariah Carey, sia, pink, Jennifer Hudson, lea Michele and a few more.

Bad vocalist: Miley Cyrus, Selena Gomez, Taylor Swift, Katy Perry, Rihanna, Madonna, Jennifer Lopez and a lot more!
I don't care what anyone says I will always be a katycat no matter what she is amazing, talented, multi- awarded, beautiful and any kind of colored hair suits her like seriously I have friends who wish to be like her. Also katy perry will always be in my heart every time I felt down and horrible in my life her music always lifts me up again. Wait,... Why is katy perry thirteenth? She is way popular than Amy lee, Sara Brightman, charice ( sorry guys no offense just letting out my opinion) but why are they higher? Bring the real fans hear than you will see who truly comes on top. No one knows who could it be but I will always support katy perry because I am true katycat. So come on vote 4 her.
I am not a person who is really into English songs like there is no song that I could easily like, but Katy Perry is more than awesome! Her voice is so expressive like when I hear any of her songs, they simply touch me. Even if I listen to a specific singer, I may just like 1 or 2 of her songs, but as for Katy Perry, I like most of her songs like rarely you could find any of her songs that is not really nice. The only bad thing about her songs is that many of her music videos are really indecent like Teenage Dream, but the song itself is perfect. Katy Perry should be #1.
9
Amy Lee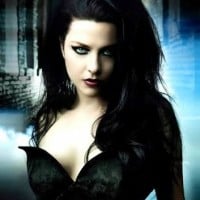 Amy Lynn Hartzler, known professionally as Amy Lee, is an American singer-songwriter, classically trained pianist and composer. She is also the lead singer to the Arkansas band Evanescence.
Amy Lee is just SO talented... Classically trained in music, plays the piano, has a spectacular voice, writes and composes all of her songs, is so gorgeous - both in looks and in personality! I could go on and on. Just so beyond happy the she and the band have made a come-back and a Hell of a come-back to note! 'What You Want' is an epic track, just like all of Evanescence's songs, it's enchanting because of Amy's vocals, it rocks because of the music and so 'loop-worthy' (playing the one song constantly on loop for ages! ) I have the band and particularly Amy for so much, their music has helped me through a lot... Family, friends, bad relationships and broken hearts. I love this band beyond words, and I love Amy Lee beyond words.
AMY LEE HELL YEAH

"Call Me When You're Sober"

Don't cry to me.
If you loved me,
You would be here with me.
You want me,
Come find me.
Make up your mind.

Should I let you fall?
Lose it all?
So maybe you can remember yourself.
Can't keep believing,
We're only deceiving ourselves.
And I'm sick of the lie,
And you're too late.

Don't cry to me.
If you loved me,
You would be here with me.
You want me,
Come find me.
Make up your mind.

Couldn't take the blame.
Sick with shame.
Must be exhausting to lose your own game.
Selfishly hated,
No wonder you're jaded.
You can't play the victim this time,
And you're too late.

Don't cry to me.
If you loved me,
You would be here with me.
You want me,
Come find me.
Make up your mind.

You never call me when you're sober.
You only want it cause it's over,
It's over.

How could I have burned paradise?
How could I - ...more
As a multi-instrumentalist and talented painter (you can probably Google some of her works) who also composed a choir-piece for her high school graduation, I believe Amy has, at the very least, proven herself as a worthy and powerful artist.

As for her vocal abilities, she manages to maintain a powerful voice, even when meddling in the more operatic corners of the vocal spectrum. Few singers in music manage to keep a full, clear voice when singing that kind of music without sounding thin or fragile. For example Within Temptation's Sharon Del Adel.

No, she's not the best female singer ever, by a large margin, but she's got the whole package. Artistry and all. My vote goes to Amy Lee of Evanescence.
A truly beautiful woman with an equally beautiful soul and heart and voice to match. Haunting vocals that are also soft and sweet, every lyric of what she's singing sending a message. She's original and one of a kind, with a strong history and family background in music, she knows what she is doing and takes great care in ensuring shes not putting the same album out there every time they release one. She combines instruments that ultimately create the most beautifully dark sounds haunting and pleasant at the same time. She write her own music and loves the band and fans and remains on of the few who doesn't need to show off every inch of skin on her body in order to gain those fans. I have such high respect for her and everything she stands for. She can change lives and maintain her own life while keeping her personal life personal. She is amazing.
10
Madonna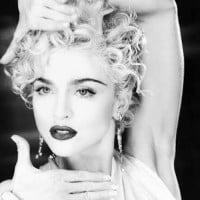 Madonna Louise Ciccone, known professionally as Madonna, is an American singer, songwriter, actress, and businesswoman. She influenced a lot of singers such as: Lady Gaga, Jennifer Lopez, Rihanna, Beyonce Knowles and Britney Spears. She is known as Queen of Pop and at modern pop culture specifically in 2012 "Madge" or MDNA. She has 14 studio albums (Madonna, Like a Virgin, True Blue, Like a Prayer, Erotica, Bedtime Stories, Ray of Light, Music, American Life, Confessions on a Dance Floor, Hard Candy, MDNA, Rebel Heart, and Madame X), 3 soundtrack albums (Who's That Girl, I'm Breathless, and Evita), 4 compilation albums (The Immaculate Collection, Something to Remember, GHV2, and Celebration), ...read more.
Maybe not the best voice on the list, but she too was groundbreaking (controversial) and a true star of her time, being able to compete with the likes of Michael Jackson.
Agreed, she hasn't got the vocal range like Whitney or Celine but she has proven many times that she can sing. And pretty darn good at times. When she performs a ballad live and from the heart, it's always full of emotions. Which makes the imperfections, perfect. And let's face it, she is an entertainer who puts on a show like no one else. And when you dance your ass off, who cares if the singing bit isn't flawless? Madonna is the Queen and deserves a much higher ranking. If only for the fact that she has left everyone else miles behind her in her thirty-something years as the most succesfull female performer of all time.
It takes more than having a few octaves to be a singer.

The Queen of Pop is the greatest female artist/singer of all time. She is a legend along with artists such as MJ & The Beatles.

Her accomplishments are unmatched and she is the most influential female singer in history. As a result of her music she has defined an era for a generation of people but has also defined the 21st century music artist.

Her songs are unbeatable and she is the most versatile female musician around. Having done Pop, Dance, Electronic, Jazz, Classical, Techno, New Jack swing, R&B, Disco, Dance-Disco, Gospel, Pop-rock, rock, Folk, Latin-pop. She has done it all and has more than earned the right to be the number one. 'There is only one Queen and that's Madonna'
I agree that Madonna does not have the range, the power, or even the "texture" of Celine Dion or Mariah Carey. But that doesn't mean she's a lesser singer. Her interpretation is amazing - just compare her version of "You'll See" with that of Susan Boyle, a singer with better technique and range. But the most important thing is she sings with emotion and passion - and she can convey those emotions to the listeners, which is all great singers should be doing, not showing how high a note you can hit or how deep a voice you possess.
The Contenders
11
Lady Gaga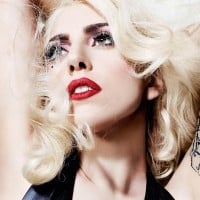 Stefani Joanne Angelina Germanotta, known professionally as Lady Gaga, is an American singer, songwriter, and actress.

On the start of her career, she performed at an event called the Lollapalooza Festival during 2007 whereby a record label company Interscope found her due to her performance being "amusing" to watch. Since Interscope found her, she was a mastermind behind her songs with a team of producers namely Rob Fusari and RedOne. Most of her songs were deep unreleased cuts, due to her having more than 30 songs and 17 were picked. ...read more.
Lady Gaga is a very talented performer! You want to know why?! She writes, produces, and actually sings all of her own music. She acts, dances, runs around doing whatever the hell Gaga does, and doesn't lip-sync at concerts. She might not be the best female vocalist in the world but hands down she is pretty dang close to be being the most talented. She can play a multitude of instruments such as the piano, key tar, synthesizers, and most recently the guitar. She also has amazing dance skills for someone who has barely any classical training. She is very original and has an explanation for every crazy idea and costume. She also is one of the most gorgeous people on this planet with or without makeup. Gaga is an all around mega star, idol, friend, and supporter.
What an amazingly unique voice! The way she knew her style as soon as she joined the industry is unmatchable. Her songs aren't just about sex as lots of songs are these days. She's got an incredible talent and I will not be surprised if people are still streaming her talent in years to come. Her acting abilities are also stunning and Lady Gaga is also an outstanding stage name and it is clearly a name that will forever be remembered.
Not sure how Madonna, Katy Perry, AND Taylor Swift are above her. Nobody has a voice like Gaga, she can flex through multiple genres of music, from dancehall pop, to rock, to acoustic country, to jazz/blues, to opera without a problem. She can not only belt her vocals, but do it while performing advanced choreography, doing several costume changes, while jumping off a stadium, etc. And she NEVER lip syncs. Gaga is the most iconic singer of this generation BY FAR, and deserves top 10 at least.
Let's go crazy for some gaga! She is uniquely a crazy and over the top style singer. I think people mainly pay attention towards her style of fashion because she's funny to watch. But underneath the crazy costumes and over the top hair there is a lady with a very good voice. Love her or hate her I suppose there is a reason she is number 13 in the list. She's not my favourite singer Amy winehouse is but lady gaga deserves a place in the list obviously.
12
Taylor Swift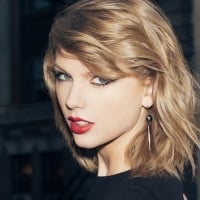 Taylor Alison Swift is an American singer-songwriter. She was born on December 13, 1989 in Reading, Pennsylvania. She is best known for writing personal songs and for having won 11 Grammys. She became interested in country music when she was around 9 years old, and after watching a documentary about Faith Hill, Swift felt that she should go to Nashville to begin a country music career. She then signed a contract with RCA Records and began to write songs.
What can I say? Taylor Swift is my all time favourite artist. Lots of people say she only writes songs about boyfriends, but those people are the ones who don't listen to her really good songs. And even some of her biggest hits including "ME!", "Mean", "Shake It Off" and "You Need To Calm Down" have nothing to do with boys and boyfriends. She is one of the best songwriters of all time, and that I can say with certainty. She has inspired many young aspiring girls (just like me). People say she has no range, but I never like to hear these comments because the people that say these things clearly haven't watched her reputation tour where she belts E5 LIVE in the bridge of Don't Blame Me. That's only 3 and a half notes lower than Ariana Grande's highest note, Bb5. Taylor Swift has gotten me through so much and I love her with all my heart. She deserves to be in the top 3.
Taylor Swift is amazing. I like the way she incorporates beautiful things into her songs, and isn't just a big phony like some people
She has got me through a lot. 2020 has been a terrible year, and she has helped me feel happy! I love her music, and she writes songs about her life, and about her thoughts. She is a great role model for young women like myself. I love her country songs, and I love her pop songs just as much! It is a bold move to switch the music genre in the middle of her career, but that's what makes her awesome! I look up to her and I adore her very much. She is strong, powerful, caring, curious, smart, adventurous, and lots more. I feel like she should be number one! She has also gone through sexual harassment, and she won the case. She cares for her fans, and that's the world to me. I would do anything that she says I should do. I will always love her music, but I will love her REPUTATION even more!
She actually writes her own music, something Rihanna could learn from. I know people constantly bash her for writing too many songs about breakups. Here's a fact for all you Tayters (real term).

These are just a few of the Taylor Swift songs that aren't about breakups:
Tim McGraw
Our Song
Teardrops on My Guitar
Change
Fearless
You Belong With Me
Mine
Sparks Fly
Ours
Mean
State Of Grace
Treacherous
22
I Almost Do
The Lucky One
Everything Has Changed
Starlight
Begin Again
Holy Ground
Shake It Off
Blank Space
Welcome To New York.

So yeah, that's quite a few. One more thing, "Taylor Swift writes too much about love, she's so whiny". At least she hasn't written a song about shaking her butt or a stupid song mocking Ebola...
13
Rihanna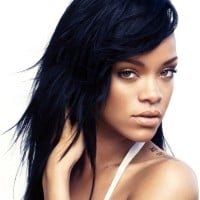 Robyn Rihanna Fenty is a Barbadian-American pop singer. Born in Saint Michael and raised in Bridgetown, she first entered the music industry by recording demo tapes under the direction of record producer Evan Rogers in 2003. She ultimately signed a recording contract with Def Jam Recordings after auditioning ...read more.
I never really listen to Rihanna, I am not a fan. But I can tell you, her songs are amazing and she has an incredible vocal ability. She definitely deserves top 10, as she will be here in the music industry even long after she passes.
Rihanna should easily be in the top 5. She has sold over 180 million digital tracks worldwide, over 50 million albums worldwide, and has 13 number one hits (tied with Michael Jackson). Her songs are undeniably catchy and every song she throws out is a hit. She has almost 5 BILLION views on YouTube and is the most subscribed singer showing just how popular she is. In addition to that she's had 17 Vevo Certified videos (over 100 million views). She has collaborated with huge stars like Jay Z, Coldplay, Nicki Minaj, Maroon 5, David Guetta, Eminem, Drake, Shakira, Kanye West, Calvin Harris, Ne-Yo, T.I. , and Chris Brown. She's won 7 Grammys and just received the first ever Icon Award at the American Music Awards. She's had 3 commercially successful fragrances and has also created her own clothing line. She's a fashion icon. She's an actress. She is also the only female artist to top UK charts 7 times over 7 years. Her fan base is undeniably huge with over 86 million likes on Facebook, 35 ...more
Robyn Rihanna Fenty is beyond amazing. She can sing like there is no tomorrow. Some may say some of her songs come across as inappropriate but with a voice like hers, so what?! Then listen go her ballads, she makes the hairs on your neck stand up edge and sends shivers down your spine, so beautiful to listen too. You can't start commenting until you've experienced the overwhelming atmosphere at her concerts, its breathtaking how one woman can be such a part of peoples lives. She is one gorgeous woman with perfect features and a stunning figure. I LOVE HER.
Rihanna can really sing! She has a beautiful voice and her stage presence is out of this world. Also one of the most beautiful women in the world.
14
Ariana Grande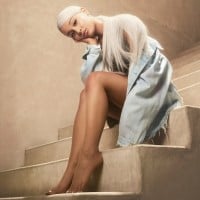 Ariana Grande-Butera (born June 26, 1993) is an American singer, songwriter, and actress. Her four-octave vocal range has received critical acclaim, and her personal life has been the subject of widespread media attention. She has received numerous accolades throughout her career, including two Grammy Awards, one Brit Award, one Bambi Award, two Billboard Music Awards, three American Music Awards, nine MTV Video Music Awards, and 27 Guinness World Records. ...read more.
I definitely think ariana deserves to be in the top 10's, especially with her vocal points that are better then half of the people that are in te top 10's, the way her vocals can just flow and sound heavenly is something that you just can recieve in a singer nowadays. And she successfully nails vocal agility like ts nothing. Her technique is definitely getting better and the best part is that we have no idea what her true vocal capability is. I'm so excited to have more of her
There are no words to describe her talent (I mean this as a compliment). While many of the people on this list do have immense talent and deserve fame, Ariana Grande does as well. Her voice is beautiful and angelic when she wants it to be, but also insanely powerful and versatile constantly. All types of her voice are amazing (soprano, mezzo-soprano), including her older voice as well as her more matured voice. She was talented enough to perform in Broadway musical theater. If you watch her Still Hurting Cover as well as her live Dangerous Woman Tour and Sweetener Tour performances, she puts so much effort and passion into each performance. She genuinely enjoys making music and helping others, which is a quality that I thought was always very important in a singer. While her more mainstream songs such as Side to Side and No Tears Left To Cry are much more well-known, she is very underrated as a vocalist. Also, she gets so much hate for no apparent reason. Don't judge a person cruelly ...more
Ariana Grande is a sweet, talented, amazing singer AND actress too. She has a crazy range and I would trust her with my life. She's not known for songwriting, but she does have credits on some of her songs which is so much better then the people who won't put in the effort. Triple threat! It's hard to believe that she's not in the top 10. She's an iconic legend and she will be remembered for so long.
Ariana Grande should be in the top 10 on this list. She is kind sweet hearted and her voice is so beautiful and she sounds so amazing when she is live. She never has any voice cracks ever and she can hit the high notes on point. And plus she has the most positive attitude ever! And she cares deeply about her fans and she spreads so much positivity to everyone, even the people that don't like her! She is still nice and sweet to the haters. And every song she makes on any album should be a hit single. Vote Ariana and let's get her to the top 10!
15
Pink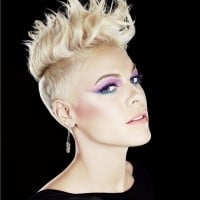 Alecia Beth Moore known professionally as P!NK, is an American singer, songwriter, dancer and actress.
Best live performances I have ever seen. Also has a broad repertoire of styles. And her songs are honest, real, make the world a better place.
If this is a competition in vocal perfection, then we would need both Maria Callas, Anna Netrebko and Randy Crawford at the top of this list. But in the pop rock business, Pink is indeed recognized among her colleagues as one of the most naturally gifted and original vocal performers both alive and well today.

Her voice is definitely one of the most recognizable and powerful female vocals I've heard apart from Janis Joplin and maybe Diamanda Gals.

Look up her blues rocker "Free" or her cover of "Me and Bobby McGee" on YouTube, if you don't know what I'm on about.
Pink has a pure and natural voice whoever says that she uses machines or computers for her voice that is not true. All the computing crap refers to Britney Spears. Pink is great. Her lyrics are very interesting and entertaining. I just don't see how is she lower then Gaga or Rihanna. She isn't just amazing as a singer, but also as a person- I saw some of her interviews and you can see that it's a good mother, a great friend and a creative and imaginative mind speaking! Also, she has an awesome sense of humour.
P.S. no offense, people. Just my opinion. Rihanna and Gaga are good... In their own way.
P.P.S. pink is my hero and inspiration!
P.P.P.S. pink forever!
With respect, Valeria
I am in awe! How can such an amazing artist not be number 1?! P! NK has been my idol since I was 6 years old (I'm a teenager now) and her music saved my life so many times. Her vocal abilities are just insane! What's more? She can do it all whilst spinning upside down, hanging from the ceiling and still sound flawless. No exaggeration!
Also, her songs are so meaningful. None of those sappy, untrue love songs. Every one of P! NK's songs comes from an important part of her life. She has such variety in her music too. One minute she's singing a gentle melody, the next it's a fun, upbeat party tune, then she's rocking out in leather and lace to a full on rock piece! This chic is incredible from start to finish.
16
Demi Lovato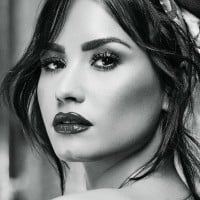 Demetria Devonne "Demi" Lovato is an American singer, songwriter, and actress. After appearing on the children's television series Barney & Friends as a child, she received her breakthrough role as Mitchie Torres in the Disney Channel television film Camp Rock and its sequel Camp Rock 2: The Final Jam.
Demi lovato is one of the best singers of this generation. She got a great voice and incredible vocals. Seriously, she performs live better than any other singer of this generation.
When I first heard skyscraper I thought she was amazing but doubted if she could sing live exactly like the original song. But when I saw her performing skyscraper with high vocals and very high pitch in live, I felt she got the real talent in singing unlike selena gomez who can't sing live without he support of chorus.
Vote for the great voiced DEMI LOVATO..
Demi Lovato is of this best vocalist of this generation...
She is a powerhouse singer
She puts all her emotions into all her songs and you can also feel it too
She is among the best vocalist in the world now
Her high notes are infectious
He belts are superb
She is everything d music industry needs now... A great vocalist, powerful inspirational songs, role model and great personality
I love you Demi
She has some of the world's greatest classics like Stone Cold, Skyscraper, Lionheart, For You, Give your heart a break, Heart attack, Sorry not Sorry, Tell me you love me, I love me , Let it go etc
Demi has this beautiful voice that attracts A LOT OF PEOPLE. She can reach high notes effortlessly. She has a powerful voice. She inspires a lot of people and a great role model too. When I heard her Skyscraper, I was truly amazed by her voice, but when I heard her sang Skyscraper live, I was stunned because I thought those high notes were just edited or something.. So yeah, if you haven't listened her voice, you better hear it now.. Also, I recommend this songs of her, you should listen these: Skyscraper, Solo, Stone Cold, Sorry Not Sorry, Really Don't Care, Heart Attack, Sober, Confident, Give you Heart a Break, Neon Lights, Let it Go, etcc.. Hihi
Demi Lovato has such a Beautiful Voice. Some days Don't Forget is my favorite song. I loved her in Prince Protection Program and the two Camp Rock Movies. She has a beautiful smile.

She is an amazing song writer and puts so much feeling into her songs. Her music paints a picture.

Her first album is my favorite. It demonstrates the range of her voice and the expression she can create with her music. It is such a shame she was with Disney and did not become known just because of her music and her voice.
17
Avril Lavigne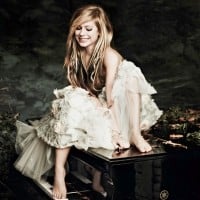 Avril Ramona Lavigne is a Canadian–French singer-songwriter and actress. By the age of 15, she had appeared on stage with Shania Twain; by 16, she had signed a two-album recording contract with Arista Records worth more than $2 million.
Oh come on, what were you thinking. Avril is 1#, no matter what you think. My favorite singer of all time. I'm listening to her right now!
No I'm not a random fan that vote Avril up because she is so loveable and all (eventhough yes definitely is). I vote up Avril because I truly believe she is an amazing singer. She can sing with a weak vulnerable voice yet she can rock out and radiate young punk energy to the crowd. I don't believe she is given enough recognition as a SINGER. You can say her vocal range is fairly slightly above average and compare her to Whitney Huston in terms of vocal ability, but I argue vocal emotion and performance. When she sings she touches my heart if she sings a slow number and makes me excited when she rocks out with a sick beat. Another trait of Avril's amazing voice is she always seem to enunciate each lyric precisely when she sings. I almost never misheard lyrics from Avril's singing. I love Avril but that is not the reason I vote her to be the best singer, I vote her because she IS.
Avril isn't very popular nowadays, and I was too young to enjoy her music when it was relevant, but besides that, I still know who she is and love her music now. This is a perfect example of someone who's music will live on even after their career ends. I don't see a revival for Avril Lavigne, but I do see her songs living on for a very very long time.
Avril is the most under-rated singer of our time. She has great range, though there are singers who have more range, but her voice is so powerful and projects such emotion and is so pure. If you listen to all of her music it becomes obvious that she uses her voice in the same way a master plays an instrument, and she does it effortlessly. She is a goddess among mortals in the world of music.
18
Janis Joplin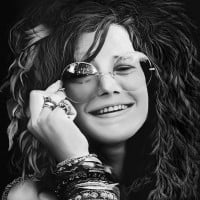 Janis Joplin (1943-1970) was an American singer who rose to fame as the main singer of acid band Big Brother and the Holding Company. She was known for her eccentric hippie style and psychedelic rock music.
Inspirational blues rock singer, maybe with her psychedelic sound not for the masses, and she was maybe not the prettiest out there, and her sounds could sometimes come across as "screaming" but her lyrics were amazing, and she punched so much power.
When I clicked at the list I seriously said to myself 'If Janis isn't on there, I'm gonna be very, very sad" and reading all the names on here almost made me give up. I'm glad that there are at least a few people who remember her. When I first heard a Joplin song I was completely blown away. It's like you could almost touch her voice. She had nothing in common with today's Pop singers and she lived always at her most intense. This kind of music is something you really have to listen to and not just dance it away because there is so much emotion in it. She really makes you feel it and I will always love her.
She isn't even in the top 10?!

It is appalling that she is below such awful singers, though I must say, Whitney Housten can bring the house down and I'm glad she's up there. But so many great singers are being denied their rightful title. Ella Fitzgerald, Aretha Franklin, TINA TURNER should be up in the top 10. It enrages me that ETTA JAMES isn't even on here. Her voice is absolutely gorgeous.

Just because Janis doesn't sound like any mainstream no talant doesn't mean she's worthless. Her voice has soul and power and I just sit back in amazement whenever I listen to her voice. It's raw and beautiful. She should be number one! You people have such poor musical taste, it makes me want to cry.
Janis Joplin should be number 1 in this list. I look at the people above her--come on, Miley Cyrus, you've got to be kidding--and I think, this list must be run by 12 year olds. I'm sure it has to be an age thing that is preventing Janis from being at the top.

Go to Youtube and put in Janis Joplin Ball & Chain. Then be prepared to have her reach into your chest and grab ahold of your heart with both hands. She won't let go till the song ends, and even then you can feel the after-effects.
19
Kelly Clarkson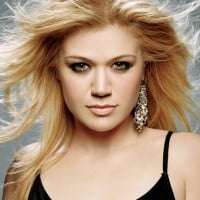 Kelly Brianne Clarkson is an American singer, songwriter and children's book author. She rose to fame in 2002 after winning the inaugural season of the television series American Idol, which earned her a record deal with RCA Records. Clarkson's debut single, "A Moment Like This", topped the US Billboard ...read more.
Kelly Clarkson is actually pretty underrated. She is one of the best pop singers out there in my opinion. Her voice is very powerful and beautiful and a lot of her songs are very meaningful and filled with emotion as well.
Kelly Clarkson is simply the most versatile, naturally gifted singer of our lifetime. Because of her American Idol past, she is not always taken seriously, and that is a shame -- one only has to listen to her sing live to know this girl has it all -- an uncanny sense of pitch, impeccable control, and an innate sense of the emotion of a song. Go on Youtube and
Listen to her live versions of Up to the Mountain, Why Haven't I Heard From You, Tennessee Waltz, Ave Maria, My Country 'Tis of the, Cryin'... And then name a single other singer who could pull all those off. The answer -- no one.
This list is more about popularity than actual singing abilities. Taylor Swift has nice songs, but she shouldn't even be mentioned, as well as britney spears, and katy perry. The Adele, Beyonce, Kelly Clarkon, Christina Aguilera are contemprary singers with real technical abilities and should be placed high on this list. Legends should be in a different list as their style is so much different from today's singers. Aretha Franklin for example is one of the best singers of all time, but that is not to say she has the biggest "range" or is "versatile." All disney singers should not be on this list, period.
Kelly is the best American Idol winner. And the first as well. What I like about Kelly is she is real, and she sings very passionatley, from her heart. Not only can she belt out Aretha/soulful tunes like she is a sista, but she can also sing soft rock songs, like on her latest album. I bought all her albums, and the first one she put out didn't' sell as well as the others, but it was amazing her range, and all the different styles she incorporated in each song. I love the fact she has variety in her style, and has a powerful voice, and reach high notes close to mariah's.
20
Britney Spears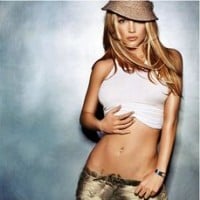 Britney Jean Spears (born December 2, 1981) is an American actress and former singer who was born in McComb, Mississippi, and grew up in Kentwood, Louisiana. She performed acting roles in stage productions and television shows like "The Mickey Mouse Club" as a child before signing with Jive Records ...read more.
No words. She is such an icon! I think EVERYONE knows Britney Spears. Her unique vocals and her AMAZING hits. Her music is no longer topping charts as far as I know, but so what? She's still in the spotlight as far as celebrities go and I don't think that'll fade her entire life. Britney Spears has made history in our hearts.
Britney Spears has started her when she was 11 years old, making her a truly special singer. The big majority of her albums have been ranked as the best in Billboard 100, and they're also great and catchy. She's also a good performer, haters say she lip-syncs because she can't sing, but that's not true. When she puts on a show, it will include heavy dancing, so how will she be able to sing? She's such an icon, this is why she is the true Queen of Pop. One performance of her may be more iconic than your favourite artist's career, that's why she's so memorable and will always be in our hearts.
Are you serious? Britney? Britney above people like Etta James, Ella Fitzgerald, Barbra Streisand, Amy Winehouse, or Ariana Grande? Who tf put her on the list? She is a terrible vocalist with a poor range, a baby voice and too much fry. She drowns in autotune and plainly relies on lipsyncing in her live shows. Even in ballads where she just has to sit or stand. I honestly believe her dancing and her looks got her through the industry. If the world was fair, she would just be one of those MMC members that disappeared from the face of the earth upon cancellation. Seriously delete her. She doesn't belong in the Top 25.
Britney is amazing and I look up to her because for me she stands out as she is very different from other performers. I know that she may not have the 'best' vocal ability but, there is something about her voice that is very unique and captivating. Her performances are outstanding and courageous. Se was the first female to do whatshe believed was right and not afraid to stand up for hersel. The way she dressed and styled herself caused a lot of controversy out of nothing all that she wanted to do was to be herself and that is why she inspires me like so many others. I really do not understand why she is not in the top 10?! Xx
21
Tina Turner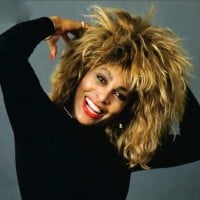 Tina Turner, née Anna Mae Bullock, is a singer, dancer, actress and author, whose career has spanned more than half a century, earning her widespread recognition and numerous awards.
Each artist and super-performer who can be on the top for half a decade deserves some appreciation. Her raw voice, her energetic appearance and super versatile.
Tina Turner is such an interesting meld of styles. In almost anything she sings she sings with a bluesy tinge, the energy and sexual fire that would stand up to any male rocker, all the while she sings with the conviction of a church girl gone bad. Her voice, expressive and passionate, she is quite possibly one of the most versatile singers to ever set foot on stage. From gut bucket r&b, to lush orchestral rock to reggae influenced pop, to the explosive rock and roll records, to lush twangy country Tina Turner is the singers singer, and embodies a woman able to reinvent herself and survive the test of time.
Tina is most considerably and undeniably the Queen of Rock Music. She's a huge pioneer for many women in the music industry, in the Rock genre and multiple other genres, and can we not forget about the bs she went through with Ike? If I was in that situation, I would want to quit, and I'm sure most people would also, but she stuck true to herself and made amazing music. She's definitely a big role model to a multitude of people.
How Tina is not in the top ten on this list totally baffles me! People have voted for singers like Katie Perry and Ariana Grande over Tina. A lot of people would agree that Tina Turner is the ultimate female rock singer of all time, which I agree with, and would totally justify her being in the top 10, considering the rest of them are all just pop stars. Let's get Tina back to the top!
22
Selena Gomez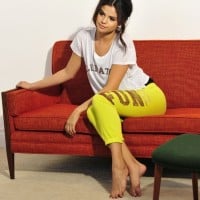 Selena Marie Gomez is an American actress and singer. She is best known for songs like "Come & Get It", "Good For You", "Same Old Love", and "It Ain't Me". Selena Gomez's voice is mezzo-soprano but she usually sings in alto. She is best known for her role as Alex Russo in Wizards of Waverly Place.
I believe that Selena deserves to be in the top 10s on this list. She is very talented and hardworking...
- She is a phenomenal actress! I mean, Alex in Wizards of Waverly Place...that is splendid acting for sure. Her acting roles are so good and so relatable.
- Contrary to what everyone thinks, she is actually a great actress. Her high note in her cover of Shake It Off (in the Carpool Karaoke) was great! She is also stunning when it comes to low notes. Please watch The Heart Wants What It Wants in the AMAS Live video, her voice is so relatable, raw, emotional, and overall breathtaking. She is also a great acoustic singer. Some of the live vocals could have been affected by her anxiety and lupus.
- She has a very nice personality. Selena is very nice to the Selenators. She faced so many hardships but still managed to stay strong! All in all, she is my role model.
Selena Gomez is not the most popular singer, but she was a few years ago. She has realeased Kiss & Tell, A Year Without Rain, When the Sun Goes Down, and Stars Dance all in 4 years. Her hit single, Naturally, was on top of the charts in 2009 with Kiss & Tell. On her second album, A Year Without Rain, was a sensation. Some of her top songs on this album were Round & Round, A Year Without Rain, and Live Like There's No Tomorrow, which was also used in the Disney Channel movie Ramona & Beezus. On her third album, which came out in the summer of 2012, her hit songs were Who Says and Whiplash. Then, the wait was totally worth the whil because, Stars Dance came out, in the summer of 2013. She realeased Come & Get It and performed it several times everywhere. Her other songs that were big on this album were Stars Dance and Birthday. Selena has been doing pretty good so far in her career, don't give up Selena!
Obviously this list is posted by 16 year olds. Selena Gomez are kidding. Her music is computer generated. Have her sing vocals live then tell me what you think. Even ranking her is embarrassing. Have any of you heard of a singer Harriett Wheeler? Listen to one Sunday's song then tell me Selena Gomez is in the same league. It is really disappointing to see names on this list.
Selena you are the best singer ever Miley Taylor Adele are nothing you are everything you are my best singer theheart wants what it want who says love you like a love song are my favourite songs. You sing beautifully. Please vote for Selena guys. Selena you and Justin look beautiful couple
Please come back together. Please thought about Jelena's love story.
23
Stevie Nicks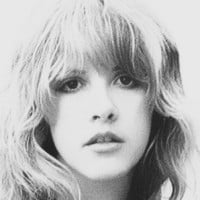 Stephanie Lynn "Stevie" Nicks is an American singer and songwriter, best known for her work with Fleetwood Mac and an extensive solo career, which collectively have produced over forty Top 50 hits and sold over 140 million albums.
Stevie should be number one. For all you young voters do yourself a favor & listen to a Stevie song. Listen to the rawness in her voice. None of these singers should be above her it's a disgrace they don't even come close to her talent.
This list is a big, fat, stupid, evil, cruel joke. No offense to Taylor Swift and Miley Cyrus fandoms, but we DEFINITELY need to throw those idiotic pop singers into Earth's atmosphere and jump for joy because good music will finally prevail. I'm sorry, but those girls don't have real talent, they just make up for it with good looks, autotune, and otherwise. Stevie didn't need any of that crap and she still sounded amazing. Some people need to replace their brains if they think some dumb modern stupidity will ever beat her.
Top 8 at least, in the real world though I suppose there'd be a lot more people still in their teens voting than people older who'd listened to many 1000s hours more music, nothing to get angry about, sit down put some Janis or Stevie on and it all doesn't matter wether She's 26th or 1st, I might be getting older but am sure grateful I grew up with the music I grew up with. And ya want to take a listen to Stevie and Janis and Neil and Robbie Plant and I could go on forever but try it some time kids, if your happy with the music you listen to now, wait till you hear this, it'll change your life
Yep definitely had to vote to get Stevie up the ladder! To put people like Madonna, Lady Gaga, Britney Spears, Kelly Clarkson, Miley Cyrus above her is just plane insulting. These females would not have made it in Stevies day because they are not real talent they are manufactured talent (even calling them manufactured TALENT is a compliment). Put Stevie up on stage with no music and she would still be amazing, put any of the other girls up on stage without music and it would most likely be tragic.
24
Amy Winehouse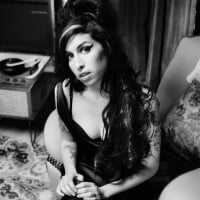 Amy Jade Winehouse was an English singer and songwriter known for her deep expressive contralto vocals and her eclectic mix of musical genres, including soul, rhythm and blues, and jazz. She is also a well-known member of the 27 Club, as she overdosed on alcohol at age 27.
Oh my god. Beautiful Amy, she deserved a long and successful life which is totally what she would have received if she was still around today. I'm still streaming her 2006 hits. All of them. R.I.P. Her alleged last words were: "I don't want to die." I feel so horrible and sore for young Amy who deserved so much better. But I can assure the world that she will never fade in time and if she does, I will always be here to bring her back to the world.
Amy was the greatest voice of this time. Her time on this planet should be appreciated more. Her vocals were the most unique and she inspired many upcoming artists and many amazing artists we have today such as Adele, Duffy, and even dare I say Lady Gaga. She should be remembered for her voice and her music and her genius. She knew how to play guitar, drums, and piano. She wrote all of her songs and sang the most amazing acoustic sets. She was down to earth, sweet, funny, and a lyrical and musical genius. She may not have known it herself, but anybody with ears would be able to tell that. I love you Amy. RIP.
Everyone knows Amy Winehouse was greatly talented. She uses such great vocal range that her music never gets old. The music on the radio as of 2014 makes me sick, Kesha isn't even a singer she's all auto tuned. Kesha admitted herself that she's garbage sheik? So why do people like garbage? Amy was all herself, her real voice I would love to here half the singers that exist today sing without auto tune. This list is complete crap move Amy up. People can't get over the fact she was a hardcore addict, but she was definitely more than that. She was young beautiful and talented. Look at the Beatles, Jimi Hendrix, etta James, Billie holiday... They all were drug addicts at one point and nobody looks down on them. Just because amy died of drinking everyone looks at her as a disgusting waste of space on this earth, well I say enough people! Open your ears and heart, even better your soul.
She put everything she could into her music. Her awesome songwriting, her exceptional vocals, her bleeding heart... Everything!
People don't get she was a black woman in a body of white girl. Her awesome vocals prove what I'm saying. She could go from low notes to high.
Listen to October Song, You Sent Me Flying, You Know I'm No Good and He Can Only Hold Her. Then you'll start to understand the long story I'm trying to tell you.
Not just in vocals, she had a brilliant brain, poetic as hell. October Song is the best example, but you'll sure find many more if you go deep into her career, which I really sugest.
People don't take these lists seriously. Amy Lee? Celine Dion? Whitney Houston? Madonna? Avril Lavigne? Rihanna? Shakira? Katy Perry? Demi Lovato? Goddammit. Are you being serious?
25
Ella Fitzgerald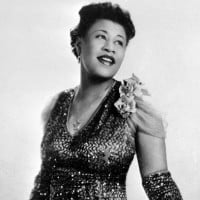 Ella Jane Fitzgerald was an American jazz singer often referred to as the First Lady of Song, Queen of Jazz and Lady Ella.
Old school jazz, and with an amazing voice. She paved the way for other performers of color - both male and female. Should definitely be in the top 5 of this list.
Ella Fitzgerald is in a league of her own. Her virtuosity lay not only in her vocal control or fireworks in the whistle register, but in the tremendous emotion in her voice and her unparalleled creativity. She had a sense of rhythm and harmony that has not been seen since the bebop era, and with every performance came powerful inventions that would leave you stunned every time. Given current trends in 'music, ' it is impossible to see Ella at the top of this list, but it is equally impossible for a true genius like her to be left off of it.
I agree. Ella Fitzgerald so far down the list is just ridiculous. I love music and have closely followed new and emerging artists right up to the present. I have no doubt that Ella Fitzgerald still remains the greatest female vocalist of all time. She had near perfect phrasing, pich and clarity and an uncanny ability to make every song she sang come alive with pure emotion and feeling. There may be some female vocalists who will come close to her but none will ever surpass her because she was as close to perfect as it is possible to be.
Ella at #50? You gotta be kidding. Hey, Kids, go listen to some of grandma's old 331/3 and 78's records. Treasure trove of truly great music before and including the 1950's. Don't get me wrong, I grew up with and like the Beatles, Stones, Led Zeppelin, Sweet Baby James, Dion Warwick Carole King, Carly Simon, etc. But at age 64, I realize you got to go back, way back, to really hear the greats. Anybody hear of Billy Holiday?
PSearch List