Musical Acts Whose Biggest Hit is a Cover or is Heavily Sampled from Another Song
Sometimes, a musical act comes around with a song that's either heavily sampled from another act or an outright cover, and that song becomes their biggest claim to fame.

The Top Ten

1 Vanilla Ice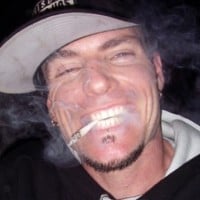 Robert Matthew Van Winkle, known by his stage name, Vanilla Ice, is an American rapper, actor and television host.
You know it, your mama knows it, your pastor knows it, your creepy 7th grade social studies teacher who stares at the little girls' flip flops knows it. It's 'Ice Ice Baby'.
Vanilla Ice can't seem to (nor does he want to) disassociate his name from this song. But, don't you think the bass line sounds familiar?
Apparently, Queen and David Bowie thought so too, as the bass line was clearly ripped from their 'Under Pressure', much to Mr. Van Winkle's dismay (yes, that's really his last name…).

After a long court battle, Queen and David Bowie received songwriting credits for one of the most laughed at rap songs ever made.
Fun Fact: when Eminem first heard 'Ice Ice Baby', he considered quitting rapping because he thought the song was the most embarrassing thing he'd ever heard.
I heard that before he gave the credits to Queen and David Bowie, he claimed that the bass line wasn't stolen at all since he added an extra "dun". Going by that logic, if a classmate of mine lets me copy his homework, and that I just changed a few words but copied everything else directly, then it wouldn't be considered as copying anymore. That doesn't sound right...
Literally the only song anyone knows by him is his rip-off of Under Pressure. Seriously, has this guy done anything else?
Just a drugged man who likes ripping off major bands like queen
2
Sinead O'Connor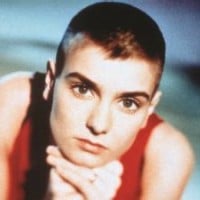 Sinéad Marie Bernadette O'Connor was an Irish singer-songwriter who rose to fame in the late 1980s with her debut album The Lion and the Cobra.
'Nothing Compares 2 U' is probably her biggest thing, with her second biggest being an infamous SNL performance where she ripped up a photo of Pope John Paul II. But, did you know that it was originally a Prince song?
I agree with her statement against the Catholic church on SNL. While I do support the church, I don't support the fact that some of its leaders are kiddie diddlers.
Cannot stand this women. She is an insult to humanity.
3
Whitney Houston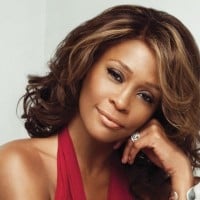 Whitney Elizabeth Houston (August 9, 1963 – February 11, 2012) was an American singer, actress, producer, and model. In 2009, Guinness World Records cited her as the most awarded female act of all time. Houston is one of pop music's best-selling music artists of all-time, with an estimated 170–200 million records sold worldwide. She released seven studio albums and three movie soundtrack albums, all of which have diamond, multi-platinum, platinum or gold certification.
Famous for her "Crack is Whack" interview. When meanwhile back at the ranch granny was fighting off many a crack head.
Totally forgot about this one! 'I Will Always Love You' was originally by Dolly Parton
Her version, takes my breath away. Sorry Dolly
4
Lil Meerkat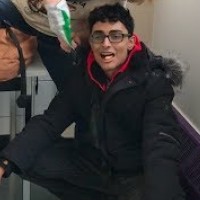 Ameeer Pipi, better known by his stage name Lil Meerkat is a Canadian rapper and singer-songwriter. He is known for his infamous remix of the popular Queen song "Bohemian Rhapsody". He released his debut studio album "Weeaboo Paradise, Vol. 1" in November 2018.
A song that does not chart anywhere in the world is not a hit so this guy does not belong he simply has never had a hit song.
Update: I just figured out why he's here. He did a cover of bohemian rhapsody.
Can somebody fill me in on this one? I've never heard of him.
I hate him. He has no right to cover Bohemian Rhapsody.
5
Elvis Presley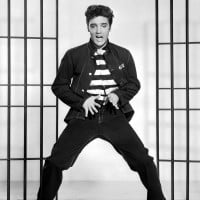 Elvis Aaron Presley (January 8, 1935 – August 16, 1977) was an American singer and actor. Dubbed the "King of Rock and Roll", he is regarded as one of the most significant cultural icons of the 20th century. His energized interpretations of songs and sexually provocative performance style, combined with a singularly potent mix of influences across color lines during a transformative era in race relations, led him to both great success and initial controversy. ...read more.
'Hound Dog' is, arguably, his biggest hit. It wasn't written by him, as it originally came out in 1953 and was written by Big Mama Thornton. It's often because the white elvis' Version was more popular that some labeled him racist (yeah, seriously…).
6
Jeff Buckley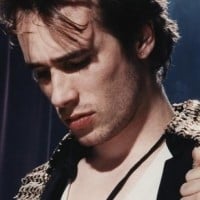 Jeffrey Scott "Jeff" Buckley (November 17, 1966 – May 29, 1997) raised as Scott "Scottie" Moorhead, was an American singer-songwriter and guitarist.

Jeff Buckley was born in Anaheim, California, from musical lineage. His mother, Mary Guibert, was a classically trained musician, and his father, Tim Buckley, was a well-known folk singer. Buckley, however, only met his father one time; the two spent a week together when Jeff was 8. The elder Buckley died of a heroin overdose at age 28, less than a year after the pair's meeting. ...read more.
Jeff Buckley's 'Hallelujah' was written and originally recorded by 'Leonard Cohen' in 1984.
7
Joan Jett & the Blackhearts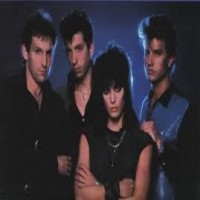 They love rock and roll, and have loaded copious dimes in the jukebox over the years thanks to their 1982 hit. However, they wouldn't have had that hit if it weren't for the original writer of the song; Alan Merril of a lesser known glam band called the Arrows.
8
The Verve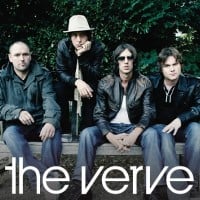 The Verve were an English rock band formed in Wigan in 1990 by lead vocalist Richard Ashcroft, guitarist Nick McCabe, bass guitarist Simon Jones and drummer Peter Salisbury. Guitarist and keyboard player Simon Tong became a member at a later date.
This one's actually pretty upsetting. The Verve acquired the right to sample the Andrew Oldham orchestral Version of the Rolling Stones' song 'The Last Time'. With this, they made the 90's anthem 'Bittersweet Symphony'.
The Verve and the Stones originally agreed on splitting the royalties 50/50, but, following the song's immense popularity, The Rolling Stones (former business manager Allen Klein in particular) demanded 100% of the royalties, and the song's credit. They ultimately got that wish.
While the Verve continues to do this song live today, they do not use the iconic strings backing track, and instead opt to give it an original sound.
The most ironic thing of the whole situation was how the writer of the sheet music for the orchestral music, David Whitacre, did not receive any credit whatsoever.
9
Quiet Riot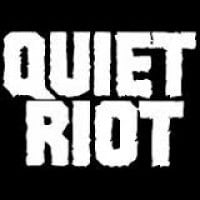 Quiet Riot is an American heavy metal band. The band was founded in 1973, by guitarist Randy Rhoads and bassist Kelly Garni under the name Mach 1. They then changed the name to Little Women, before settling on Quiet Riot in May 1975. The band's name was inspired by a conversation with Rick Parfitt of the British band Status Quo, who expressed desire to name a band "Quite Right," and his thick English accent made it sound like he was saying "Quiet Riot." The band is ranked at No.
Quiet Riot's biggest hit was 'come on Feel the Noise', a cover of a Slade song of the same name. While their fans may know other good songs of theirs, such as the Wild and the Young from QRIII, many people mostly know them from this slade cover.
10
Cyndi Lauper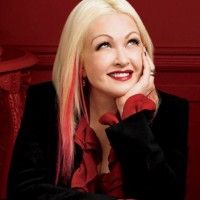 Cynthia Ann Stephanie "Cyndi" Lauper is an American singer, songwriter, actress and LGBT rights activist. Her career has spanned over 40 years.
Girls just wanna have fun! And, boy, did Cyndi have a lot of fun raking in the money with this infectious 1970's punk hit!
Oops, no, she did the 1980s pop anthem. The 1970s punk song was the original writer, Bo Hazard.
The Contenders
11
Jimi Hendrix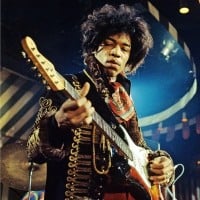 Jimi Hendrix (born November 27, 1942 - September 18, 1970) was an American rock guitarist, singer, and songwriter. Although his mainstream career spanned only four years, he is widely regarded as one of the most influential electric guitarists in the history of popular music, and one of the most celebrated musicians of the 20th century. The Rock and Roll Hall of Fame describes him as "arguably the greatest instrumentalist in the history of rock music". Hendrix is consistently ranked on lists of musicians who died too soon.
He covered a song called All Along the Watchtower, I forget who the original artist of that song is.
I was not aware All Along the Watchtower was a cover. That's cool!
12
Alien Ant Farm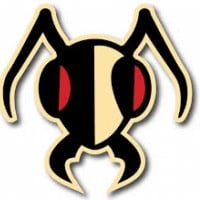 Alien Ant Farm is an American rock band that formed in Riverside, California, United States, in 1996. Their name comes from an idea original guitarist Terry Corso had about aliens and the Earth: "it was just my daydream about our planet being seeded by entities from other dimensions." They have released five studio albums, and have sold over 5 million units worldwide.
Okay, but it was ten million times better than Michael Jackson's version.
UPDATE: I've come to appreciate this song! Thanks for showing me the light!
I love the cover.
13
Coldplay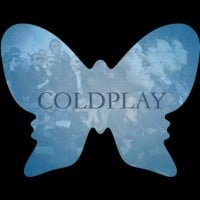 Coldplay are a British pop rock band formed in 1996. The band consists of Chris Martin (lead vocalist and pianist), Jonny Buckland (lead guitarist), Guy Berryman (bassist) and Will Champion (drummer and backing vocalist). Manager Phil Harvey is often considered an unofficial fifth member. The band renamed ...read more.
This one ranks lowest due to a technicality: Viva La Vida neither samples nor is a cover of another song. But, if you ask Joe Satriani, he'd tell you that it was an outright ripoff.
In 2009, he sued the British band for Viva La Vida's similarities with his 2004 song 'If I Could Fly', which are hard to deny upon good examination.
14
The Beach Boys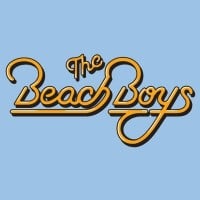 The Beach Boys are an American pop rock band formed in Hawthorne, California in 1961. The group's original lineup consisted of brothers Brian, Dennis, and Carl Wilson, their cousin Mike Love, and their friend Al Jardine.
They were surfin' USA, and then the wave carried them into trouble.
Basically, Brian Wilson took instrumental influence from Chuck Berry's 'Sweet Little 16'. And by influence, I mean he copied the instrumental outright and called it his own.
Berry's publisher, of course, sued the band, and got Berry a writer's credit on the song.
I'm considering this a case of sampling. Deal with it.
15
Coolio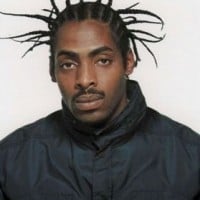 Artis Leon Ivey Jr. (August 1, 1963 - September 28, 2022), known professionally as Coolio, was an American musician, rapper, chef, actor, and record producer. Coolio achieved mainstream success in the mid to late 1990s with his albums It Takes a Thief, Gangsta's Paradise, and My Soul.
And now for a little bit of irony. Coolio was pissed off at weird Al for his parody of gangsta's paradise, Amish Paradise, claiming that It took away from the serious nature of the song.

Then, he turned around and allowed post hard-core band falling in reverse to cover it, giving it a much more ridiculous sound than the weird Al parody.

Trust me, falling in reverse's cover is ass.
Coolio's biggest song is 'Gangsta's Paradise' feat. L.V. which quite heavily samples Stevie Wonder's 'Pastime Paradise'.
16
Sean Kingston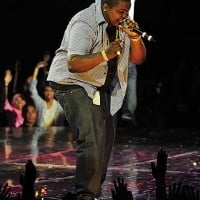 Kisean Anderson, known professionally as Sean Kingston, is a Jamaican-American singer, songwriter, rapper and record producer whose first album, Sean Kingston, was released in 2007.
17
Kanye West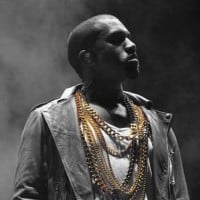 Ye (born Kanye Omari West; June 8, 1977) is an American rapper, songwriter, record producer and fashion designer. He is regarded as one of the most influential, as well as controversial, artists of the 21st century. ...read more.
He samples popular songs but most of them have major changes or are just better in general. he didn't rap Daft Punk lyrics he rapped over it. If that counts I'll dare you to put Eminem and Nas on the list
"Stronger" sampled "Harder Better Faster Stronger" by Daft Punk- which itself was a sample of Edwin Birdsong's "Cola Bottle Baby".
18
Soft Cell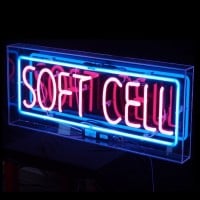 Soft Cell are an English synthpop duo who came to prominence in the early 1980s, consisting of vocalist Marc Almond and instrumentalist David Ball.
19 The Ataris
20
Crazy Town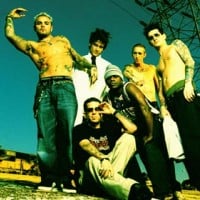 Crazy Town is an American rap rock band, formed in 1995 by Bret Mazur and Seth Binzer. Crazy Town is best known for their 2000 hit single, "Butterfly", which reached number one on the US Billboard Hot 100 chart and helped their debut album, The Gift of Game sell over 1.5 million units.
Their biggest hit "Butterfly", samples a song from Red Hot Chili Peppers.
21
Mariah Carey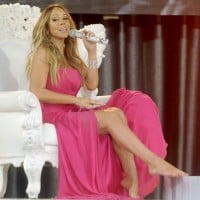 Mariah Carey, born March 27, 1970, is an American singer, songwriter and actress. She is one of the biggest best-selling women in the music industry, with 18 number 1 records to her name. She is regarded as a sex symbol through her songs and music videos, and she is "well known" for her over-the-top sexy poses and for having breast implants. She is also known to be a diva, and she is well known for her high-demands. She won 5 Grammys and starred in her documentary movie "Glitter." Mariah Carey started her fame by releasing her song, Vision of Love and also released her first album "Mariah Carey" but before that, in 1988, she accompanied Brenda K Starr, a rising pop singer in the 80s to Columbia ...read more.
Without You is a simple cover version. Also, Mariah used a lot of samples in her music, just like Beyonce Knowles
22
Natalie Imbruglia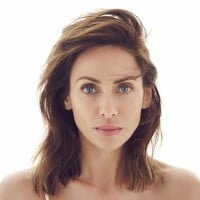 Her only big song Torn was a cover of Trine Rein's song of the same name.
23
Submarine Man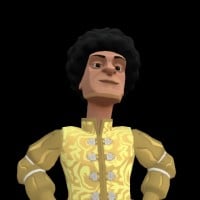 Water Handblast (born Ardy Robert Andrews) better known by his name Submarine Man, is an American rapper known for his songs that heavily feature lyrics about foot fetishes as well as heavily autotuned vocals.
Lemme guess: Yellow Submarine? Is that it? If not, educate me.
24
Pharrell Willams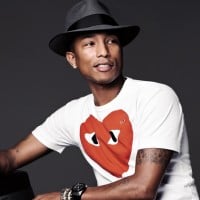 Pharrell Lanscilo Williams, born April 5, 1973, known professionally as Pharrell, is an American singer, rapper, and record producer. Williams and Chad Hugo make up the record production duo the Neptunes, producing soul, hip hop and R&B music.
Wasn't he involved with the making of Blurred Lines?
25
Rednex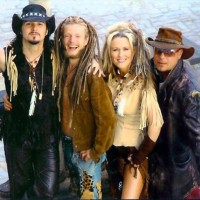 If you've ever been to a 90s themed party, chances are you've heard that fun little dance/country song 'Cotton-Eyed Joe'.
The Swedish Rednex actually covered a traditional American folk song that dates back to 1861 for their only worldwide hit.
And, boy, what a hit it was.
I love Cotton Eye Joe so much, like literally, it's actually one of the few country songs I like
PSearch List