Top 10 Celebrities Who Were Almost Killed in 9/11
The Top Ten
1
Michael Jackson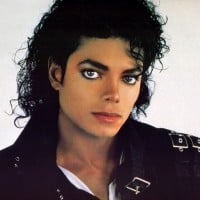 Michael Jackson (Michael Joseph Jackson; August 29, 1958 – June 25, 2009) was an American singer, dancer, and songwriter. He passed away from cardiac arrest caused by a propofol and benzodiazepine overdose on June 25, 2009. He donated (at least) a remarkable 500,000,000 dollars to charity. Michael is also known as The King of Pop (a title given to him by Elizabeth Taylor) or under the initials MJ... read more
Wow, I can't believe the King of Pop, Jackie Chan, and Mark Wahlberg were almost killed by Osama bin Laden! MJ sadly isn't with us anymore, but the rest of the people in this list are very lucky to still be alive today.
Jackson was supposed to attend a meeting on top of one of the skyscrapers that morning, but his mother Katherine was shocked on what she saw on TV, so she made Jackson miss the meeting. He then died on June 25, 2009 due to cardiac arrest.
Wow, imagine how different the music world would have been.
2
Jackie Chan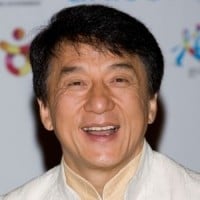 Chan Kong-sang known professionally as Jackie Chan, is a Hong Kong martial artist, actor, film director, producer, stuntman, and singer. He is known for his acrobatic fighting style, comic timing, use of improvised weapons, and innovative stunts, which he typically performs himself, in the cinematic world. He has trained in Wushu or Kung Fu and Hapkido, and has been acting since the 1960s, appearing in over 150 films.
Chan was due at the World Trade Center last Tuesday to shoot scenes for an upcoming film, but that filming was canceled at the last minute because of a late script.
3
Mark Wahlberg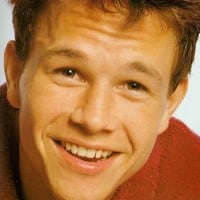 Mark Robert Michael Wahlberg is an American actor, producer, businessman, former model, rapper, and songwriter.
Wahlberg was supposed to fly on American Airlines Flight 11 that soon crashed into the Twin Towers. He then instead went to a musical festival in Toronto, Canada.
All the great movies he was in would either not exist or have a different actor in his place.
These people are really lucky in a good way. Good to see they made it alive.
4
Seth MacFarlane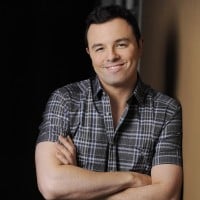 Seth Woodbury MacFarlane is an American television producer, filmmaker, actor, and singer, working primarily in animation and comedy, as well as live-action and other genres.
MacFarlane was supposed to be on the same plane that Wahlberg was scheduled to be on, but woke up late due to a hangover. He then stated about it ten years later.
Family Guy would have been way different.
5
Rob Lowe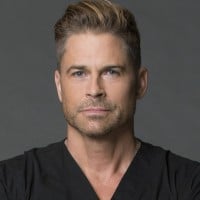 Robert Hepler "Rob" Lowe is an American actor. He garnered fame after appearing in such films as The Outsiders, Oxford Blues, About Last Night..., St.
During his flight from Washington DC to Los Angeles after filming The West Wing, he later discovered he'd flown alongside the terrorists and was called to give evidence against attacker Zacarias Moussaoui.
6
Gwyneth Paltrow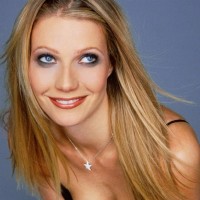 Gwyneth Kate Paltrow is an American actress, model, writer, businesswoman, singer, and author. She has received numerous accolades throughout her career, including an Academy Award, an Emmy Award and a Golden Globe Award.
That would be up for debate if that was a bad thing. On the one hand, it was a horrible tragedy, but on the other hand, It Gwyenth Paltrow
When Paltrow stopped to stare before moving out of the way, that small delay caused her to miss her train to the World Trade Centre. She got off the train when she saw one of the planes crash into one of the towers.
7
Sarah, Duchess of York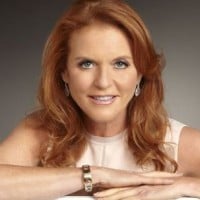 Sarah, Duchess of York is a British writer, charity patron, public speaker, film producer and television personality.
Ferguson was located on the 101st floor of the north tower, and she was due to be there that morning.
8
Patti Austin
Austin was supposed to be on United Flight 93 that day, but her mother had a stroke in San Francisco, so the singer had to change her travel plans.
9
Michael Lomonaco
Lomonaco was the head chef of Windows on the World. He escaped the attacks when he stopped first at the lobby of 1 World Trade Center to get his glasses fixed while the restaurant gets destroyed.
10
Daniel Belardinelli
Belardinelli was scheduled to fly from Newark to San Francisco on the same plane Austin was supposed to be in. He would plan to be with his uncle to a fun vacation, but a week before 9/11, Belardinelli cancelled his ticket and let his uncle know that he will not be joining. Unfortunately, his uncle was on board and died when the plane was hijacked by terrorists.
BAdd New Item