Top 10 Celebrities Who Most Ruined Their Careers in 2021
These celebrities had incidents in 2021 that severely impacted their careers. Only time will tell if they will be able to bounce back. Who do you think ruined their career in 2021?

The Top Ten

1 Marilyn Manson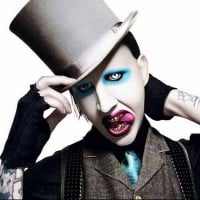 Brian Hugh Warner, better known by his stage name Marilyn Manson, is an American musician, songwriter, actor, painter, multimedia artist, author, and former music journalist.
Oh my goodness, is this guy even relevant anymore? I'm pretty sure his fame died out years ago.
Off course he got his career cancelled because he's a satanic!
Didn't know he had a career to lose. Hadn't heard anything new from him in years
I know how stupid and disgusting this man is...
2
Morgan Wallen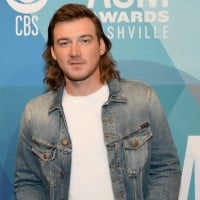 Very disappointing. What he has done on camera made him more popular now. But he was drunk at the time and he did apologize. Imagine Wallen's album beating Eminem's MTBMB record.
Imagine told someone in 2020 that a racist bro country singer beats Adele, Taylor and Drake to have best selling album of the year.

Edit: 50 weeks on top 10 chart. Insane.
This country singer went from having a number one album on the Billboard 200 to being blacklisted from US radio and having his recording contract suspended after he was caught saying the n-word.
I actually like a lot of this guys songs. So needless to say I was very disappointed when I heard about this.
3
Amber Heard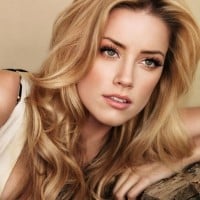 Amber Laura Heard (born April 22, 1986) is an American actress known for her roles in the films Never Back Down (2008), Drive Angry (2011), The Rum Diary (2011), and for portraying the DC Extended Universe character Mera in Aquaman (2018) and its upcoming 2023 sequel. She has been appointed as an ACLU ...read more.
She's a complete liar and manipulator who likes to leech off Johnny Depp and abuse him. I'm so glad that millions of people hate her, she deserves all the backlash.
Complete idiot. Apparently, she said that she was abused by Johnny Depp, but she was the perpetrator, not the victim. She won the court case EVEN THOUGH DEPP GOT EVIDENCE! Total jerk, a horrible idiotic attention seeker who sacrifices others' careers and reputation for her attention. Hope she lose the appeal case.
I know everyone hates her, and I DO TOO, but, as I saw a comment stating, that she poops in bed, I want to implore on these people, NOT TO MAKE FUN OF THIS! While everyone preaches about tolerance and respect, for people, who maybe have a condition or something, that changes immediately, when a "hated" person comes in. Imagine (not everyone likes this person, just an example): if it were Johnny Drpp or Will Smith, you'd tell them to give these guys a rest, because everyone is different and so on and so forth…
I just wanna say, that this is not something you can use against her, because that is childish, disgusting and stupid behavior.

At the end of the day everyone is who they are, and YOU are not the judge of what she is.


Thank you
Amber Heard is a horrible person and a manipulative @#$%&. She should be in the top 3, above of Johnny Depp who shouldn't be on this list.
4
Donald Trump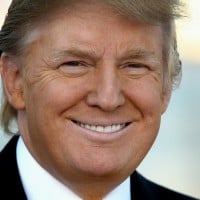 Donald John Trump (born June 14, 1946) is an American businessman, television personality, politician, and the 45th President of the United States. Born and raised in Queens, New York City, Trump received an economics degree from the Wharton School of the University of Pennsylvania in 1968. In 1971, ...read more.
Ugh, where do I begin? He's just always been such an arsehole. He's a lying, discriminating, careless, unkind orange pig with a stupid haircut.
He was always horrible, but when he encouraged his supporters to raid the U.S. Capitol, I lost even more respect for him. I will never have even the smallest amount of respect for him.
"Try to violently overthrow American democracy..." Come on. He just tried to tell some protestors that the election is rigged (which it is) and he even said "We are the party of LAW and ORDER. No violence!" Anyone who thinks he incited violence is nutty.
Also, he is the president of the U.S.
Try to violently overthrow American democracy and a presidential election you SIGNIFICANTLY lost and for some reason a lot of places don't want to do business with you. At least the My Pillow guy is on your side
5
Andrew Cuomo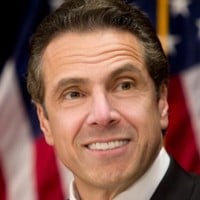 Accusations of sexual harassment led to a drastic fall in approvals rating and ultimately led to his resignation as NY Governor.
At one point was the leading democrat candidate for president.
This creep had it coming, and all I gotta say is good riddance.
Had to resign and leave office in disgrace.
6
Alec Baldwin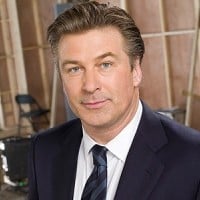 Alexander Rae "Alec" Baldwin III is an American actor, producer, and comedian. A member of the Baldwin family, he is the oldest of the four Baldwin brothers, all actors.
He accidentally killed a woman with a weapon while shooting a Western movie. I don't think it was on purpose but I'm afraid his career will tank following this tragedy.
That was a tragedy
7
Armie Hammer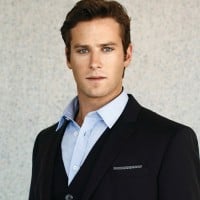 Armand Douglas Hammer (born August 28, 1986) is an American actor. A son of the businessman Michael Armand Hammer and a great-grandson of the oil tycoon Armand Hammer, he began his acting career with guest appearances in several television series. Hammer's first leading role was as Billy Graham in the ...read more.
8
Joe Biden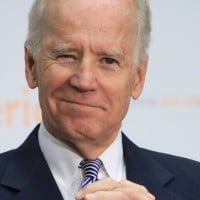 Joseph Robinette Biden Jr. (born November 20, 1942) is an American politician who is the 46th and current president of the United States. A member of the Democratic Party, he served as the 47th vice president from 2009 to 2017 under Barack Obama and represented Delaware in the United States Senate from ...read more.
Yep, this man is a complete Potato Head, but I knew that from the beginning. I can't wait for Brandon's Presidency to be over, because things have just gotten even more insane under him.
LETS GO BRANDON
The guy's a total fool! Behind his jet eyes resides nothing but confusion and indecision. He is merely a mask without substance or form.
Trump may have tried to ruin democracy, but he tried to ruin the financial side of things, and arguably SUCCEEDED!
Afghanistan, emboldening Russia, I could go on and on. I didn't add him, but I moved him up.
9
James Franco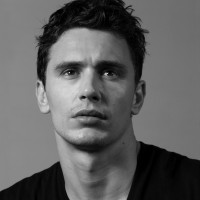 James Edward Franco is an American actor and filmmaker. His first prominent acting role was the lead character Daniel Desario on the short-lived cult hit television program Freaks and Geeks.
He admitted to sleeping with students during his time as a film teacher.
He slept with underage girls multiple times and published an half assed apology.
10
Sia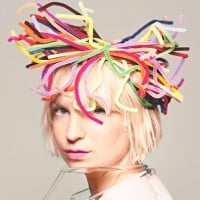 Sia Kate Isobelle Furler, referred to mononymously as Sia, is an Australian singer and songwriter. In 2021, she released the highly controversial film "Music". The film has received mostly negative reviews online.
Sia should honestly be #1 on the list. Not only did she make the offensive Music movie which one several Razzies and even had Maddie Ziegler in tears over it because she didn't even want to do the movie, but she is honestly a mega racist, perhaps more than Morgan Wallen. Both said the n-word but unlike Wallen, Sia wasn't drunk when she said it on Twitter and has dressed up in blackface several times over the years.
A horrible, horrible person both in person and on Twitter. Tweeted the N-word and made a movie considered "offensive to the autism community".
Sia is also a huge racist, besides her film also having blackface in it, she used the N-word at one point and claimed it was OK for her to say that because "she was black inside".
I think she already tanked her reputation by her poor responses to the backlash against her initial announcement of the movie in late 2020, but fair enough.
The Contenders
11
Ellen DeGeneres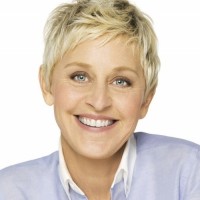 Ellen Lee DeGeneres is an American comedian, television host, actress, writer, producer, and LGBT activist. DeGeneres starred in the popular sitcom Ellen from 1994 to 1998 and has hosted her syndicated TV talk show, The Ellen DeGeneres Show, since 2003.
She was a complete Karen and always trying to get in other celebrities' business. So I'm glad that she's canceled.
She piggybacks off of other celebrities for their fame, somebody get this woman for once.
Continues to face backlash regarding workplace behavior on her show
That also happened in 2020!
12
Travis Scott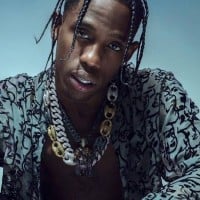 Jacques Webster, better known by his stage name Travis Scott, is an American hip hop recording artist, record producer and musician from Houston, Texas.
Fun fact: Numerous bands like Nirvana, Rage Against The Machine, Linkin Park, Green Day, Slipknot, Queen, Foo Fighters, Green Day, Panic! At The Disco, Pearl Jam and many more have stopped their concerts just because one or two of their fans have either been sexually assaulted, attacked, passed out or had a seizure and they told the audience to help the victims. Travis too stopped a concert once and for guess what? A guy whom he assumed was stealing his J's. He ordered the crowd to beat that kid up for doing so. So Travis can stop a concert for a pair of shoes but not when his fans are screaming for help while hundreds are being trampled? Yeah that automatically makes his "apology" useless.
His Astroworld Festival killed ten people and injured hundreds. Now imagine how everyone sees this man today. Videos of musicians stopping concerts to help out fans in need, those who are hurt, and kicking out those trying to ruin the concert have gone viral, including Nirvana and Queen. Now I want to know how this festival got overpopulated.
He has been heavily criticized since the Astroworld tragedy that killed 8 people and injured more than 300 people. He was devastated sure, but he could've at least interrupted the concert for the sake of people's lives and safety. This is exactly why I'll never go see Travis Scott in concert, ever!
I know this has been said a lot, but his Astroworld festival has gotten lots of people, including his own fans dead.
I don't even like Travis Scott to begin with, but the horrible astroworld festival controversy really has decreased his reputation a lot.
13
Drake Bell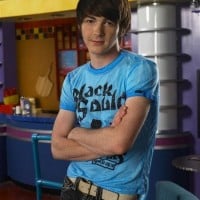 Jared Drake Bell is an American actor, voice actor, and musician. Born in Newport Beach, California, he began his career as an actor in the early 1990s at the age of five with his first televised appearance on Home Improvement.
I'll be honest, I don't really think he's that guilty. Yes, what he did was very wrong, but compare that to the things other people have done.
I couldn't believe it
Considering the fact he got charged with Child Endangerment and pleaded guilty to it
14
Gina Carano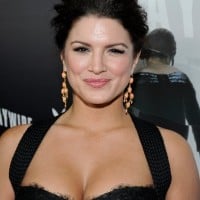 Gina Joy Carano is an American actress, television personality, fitness model, and former mixed martial artist.
This whole situation is just stupid. Although, personally I don't see why people share their political views on social media, because that's just calling for a bunch of sensitive, immature and intolerant people to "cancel" you, but with that said, people shouldn't be "canceled" or lose their job because of this.
Let's get this straight: she compared being a Trump supporter to being a jew in the holocaust. She also made fun of wearing masks. I hate her, but I think, that Lucasfilm/Disney should have tried to deal with this problem, than just "cancelling" it. Because this doesn't resolve the issue, that there are stupid people, who ACTUALLY THINK LIKE THIS exist. But still, good riddance
Fired from The Mandalorian after offensive posts on social media
15
Matt Gaetz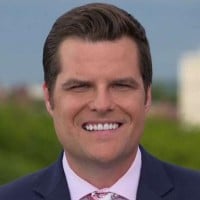 So you say you're a Republican that supports family/Christian values but you pay for sex with minors (allegedly) and show nude pics to your buddies on the floor of the House of Representatives. Just one more name added to the long list of hypocritical republicans that preach one thing to the people but live their hypocritical lives however the f they want...ignoring god's law and U.S. law.
16
Alex Rodriguez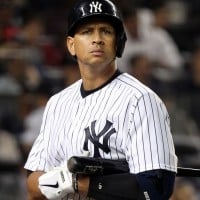 Alexander Emmanuel Rodriguez, nicknamed "A-Rod", is an American former professional baseball shortstop and third baseman. He played 22 seasons in Major League Baseball for the Seattle Mariners, Texas Rangers, and New York Yankees.
Accusations of cheating led to him and J.Lo ending their engagement
17
Jon Schaffer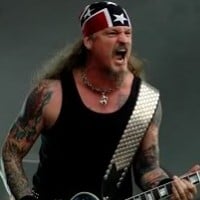 Jon Ryan Schaffer is an American heavy metal musician. He is best known as the guitarist and last remaining original member of the Florida-based heavy metal band Iced Earth, which he formed in 1985 under the name "Purgatory".
Pleaded guilty to participating in the storming of the U.S. Capitol.
18
Quavo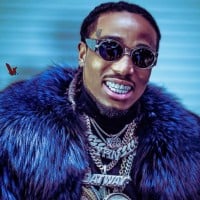 Quavious Keyate Marshall, known professionally as Quavo, is an American rapper, singer, songwriter and record producer. He is best known as a member of the rap trio Migos.
His breakup with Saweetie made headlines when a video of them fighting in an elevator surfaced.
19
Eminem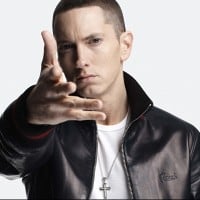 Eminem, born Marshall Bruce Mathers III, is an American rapper, actor and music producer born on October 17, 1972 in St. Joseph, Missouri. Eminem has sold over 300 million records making him the bestselling hip-hop artist of all time. In addition to his solo career, he is a member of D12 and (with Royce ...read more.
Recently, some TikTok users called for cancellation after a snippet of "Love the Way You Lie" showed shocking lyrics that seem to glorify domestic abuse. As a response, he released a music video that denounces cancel culture. With all the respect I have for Eminem and his lyrical ability, I think he really needs to mature. He's almost 50 years old and he needs to understand that it's no longer cool to diss famous people or writing insensitive lyrics such as that reference to the Manchester Arena bombing on "Unaccommodating".
20
Chris Brown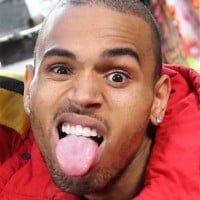 Christopher Maurice "Chris" Brown (born May 5, 1989) is an American singer, songwriter, dancer and actor. Born in Tappahannock, Virginia, he was involved in his church choir and several local talent shows from a young age. He is most well known for his physical assault towards the singer Rihanna in ...read more.
Yup, Chris Clown still can't manage his anger issues! The LAPD has recently launched an investigation against him for allegedly hitting a woman. This guy clearly has no respect for women and I just don't understand how he can still be successful today. This abuser just needs to be cancelled and locked up in jail for good. We kept giving him a chance but he didn't learn from his bad behavior and got worse after the incident you all know about.
Oh yeah, he's still affected by that incident where he physically abused Rihanna 13 years ago...
I can't believe he is still so popular?
21
Johnny Depp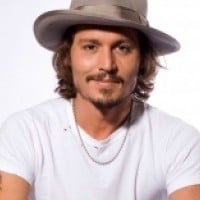 John Christopher "Johnny" Depp II (born June 9, 1963) is an American actor, producer, and musician. He has won the Golden Globe Award and Screen Actors Guild Award for Best Actor. ...read more.
Okay, I know people are going to bash me for this, but he really ruined his career. He's one of the greatest and most talented actors ever, and one of my absolute favourites, but he isn't going to get much more roles.
I dislike Amber Heard strongly, however, if the justice system deemed him guilty, I'd say that he's guilty - it's unlikely that anyone there would actually want to end the career of such a great actor if he wasn't guilty
That is a sad situation and it just shows the double standards this society and the justice system have when it comes to abusive relationships.
He did not deserve it. He was a talented actor a good person. Sad that people took Amber Heard's side over his.
Poor guy, he doesn't deserve this. Amber Heard should be prosecuted. The Woman isn't always right people.
22
Silento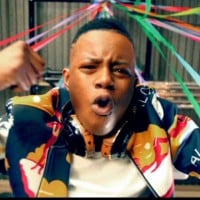 Richard Lamar Hawk, better known by his stage name Silentó, is an American rapper, singer, songwriter, record producer and actor. He is best known for his debut single "Watch Me", which reached number three on the Billboard Hot 100.
He shot and killed his cousin in February, and was convicted for first-degree murder in August. Unbelievable, this one-hit wonder who faded in the middle of nowhere shortly after his song was released has now become Public Enemy No. 1
I think killing your cousin counts for ruining your career, right?
23
James Charles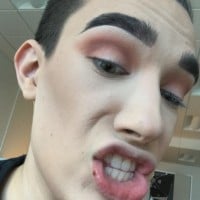 James Charles Dickinson (born May 23, 1999) is an American beauty YouTuber and makeup artist. While working as a local makeup artist in his hometown of Bethlehem, New York, Charles started a YouTube channel, where he posts makeup tutorials. In 2016, he became the first male brand ambassador for CoverGirl ...read more.
He looks like one of those mannequins you'd see in a clothing store that's come to life!
Look at that photo. A white ass ghost.
That picture is creepy.
White ghost face creepy
24
Logan Thirtyacre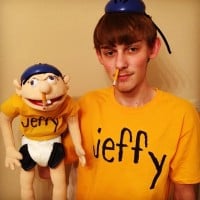 Logan Thrityacre, (born in Florida 1994-) also known as SuperMarioLogan, is an American YouTuber and puppeteer, who makes YouTube videos with puppets and plush dolls.
He got a cease and desist from Nintendo and no longer uses Mario plushies. His main channel is shutting down soon.
Still making fun of disabled people I see...
25
Meghan Markle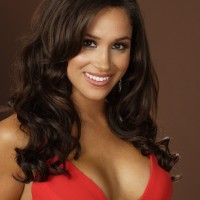 All Markle does is create drama with lies and controversy. She is an attention seeker. She keeps saying that she wants privacy for her and her kids, but she goes to live in the media infested nest that is Los Angeles. And her attacks on the Royal Family are just disrespectful and childish. The things she cries about just make her sound like a rich and privileged crybaby. She has lost all credibility ever since this mess started.
PSearch List