Top 10 Entertainers Who Died During a Performance
Musicians, actors/ actresses, magicians and other types of entertainers who died during a performance, live or while filming, onstage or backstage.

The Top Ten

1 Dimebag Darrell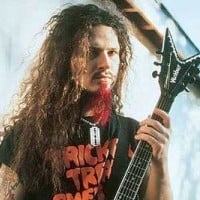 Darrell Lance Abbott, also known as Diamond Darrell and Dimebag Darrell, was an American guitarist and songwriter best known as a founding member of two bands, Pantera and Damageplan, alongside his brother, Vinnie Paul. Abbott died in 2004 after he was shot by a mentally unstable fan.
His legacy Will live on he died doing what he loved to do and that is play guitar

Rest in Peace Brother...You Will Never Be Forgotten
Ex-Pantera guitarist was murdered on stage by a gunman while performing with Damageplan, his new band, on December 8, 2004.
I have to go Dimebag that was vary few people in History who could shred like he did R.I.P to an all time great
2
Brandon Lee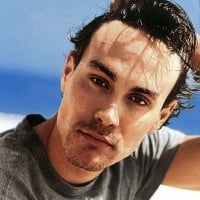 Brandon Bruce Lee (February 1, 1965 - March 31, 1993), was an American actor and martial artist. He was the son of martial artist and film actor Bruce Lee and teacher Linda Lee Cadwell, the grandson of Cantonese opera singer Lee Hoi-chuen, and brother of Shannon Lee. He died (at the age of 28) during the filming of The Crow in an accident involving a prop gun.
That's messed up. I hope the crew got arrested for using a loaded weapon instead of blanks for a damn MOVIE. A lot of movie crews do use loaded guns for their film shots but I think that should be banned because it's just way too dangerous.
Bruce Lee son died while filming the movie The Crow in 1993. It was a tragic accident caused by a prop gun.
It was an accident
3
Harry Houdini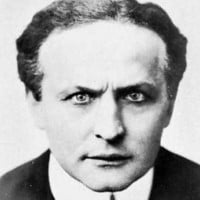 Harry Houdini was an American illusionist and stunt performer, noted for his sensational escape acts.
He is the god of magic. I would do anything to meet this guy.
4
Molière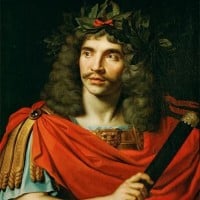 Jean-Baptiste Poquelin, known by his stage name Molière (15 January 1622 – 17 February 1673), was a French playwright and actor who is considered to be one of the greatest masters of comedy in Western literature. He was the official author of court entertainments under the reign of Louis XIV.
Molière was a French actor and playwright, who suffered from pulmonary tuberculosis. He died in 1673 after being seized by a violent coughing fit while playing the title role in his play The Hypochondriac (Le Malade imaginaire).
5
Conrad Wells
Not only cinematographer Conrad Wells but also director Kenneth Hawks, six other crew members and two pilots were killed in a two-plane collision while filming aerial scenes for the film Such Men Are Dangerous. This tragedy happened in 1930.
6
Nick Menza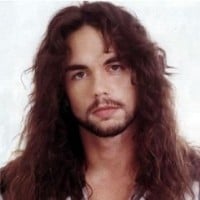 Nick Menza (1964-2016) was a professional drummer best known for his work in Megadeth from 1989-1998 and in 2004. He recorded drums on four of Megadeth's albums "Rust In Peace", "Countdown To Extinction", "Youthanasia", and "Cryptic Writings".
On May 21, 2016, former Megadeth drummer collapsed and died of heart failure during a performance with his band OHM at The Baked Potato in Los Angeles.
7
Sib Hashian
Original Boston drummer Sib Hashian died after collapsing during a performance on the Legends of Rock cruise (on March 18, 2017).
8
Gareth Jones
This UK actor died of a heart attack while portraying a character who was dying of a heart attack in a live science fiction play Underground (1958).
What a strange coincidence.
9
Jack Spector
He was a longtime radio deejay who died in 1994 during a broadcast on Long Island radio station WHLI.
10
Mike Scaccia
American guitarist Mike Scaccia (Rigor Mortis, Ministry) collapsed on stage during a special Rigor Mortis performance in Texas in 2012. He was taken to hospital, where he was pronounced dead (cause of death - heart attack).
The Contenders
11
Spade Cooley
He was a country music star in the 1940s who died from a heart attack in 1969 while backstage during the intermission of a benefit concert in California.
The best part: Cooley was serving a life term in prison for beating his wife to death in front of their daughter, and played the show on a weekend furlough. He was scheduled to be paroled three months later.
12
Kenneth Hawks
Director of the film Such Men Are Dangerous, who died in the tragic accident already described in the item Conrad Wells.
13 Al Mulock
14
Tommy Cooper
Had a heart attack while on stage.
15
Tiny Tim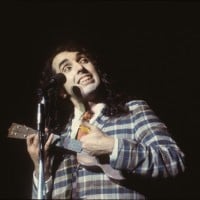 Herbert Buckingham Khaury, known professionally as Tiny Tim, was an American singer, most of the time ukulele player, and musical archivist.
16
Vic Morrow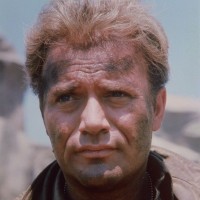 Died on the set of "The Twilight Zone: The Movie" when a helicopter crashed. Two little kids were also killed in that accident.
BAdd New Item