Top Ten Most Spoiled Kids in the Whole World
The Top Ten
1
Barron Trump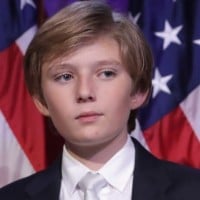 Honestly he looks like the embodiment of a real Draco Malfoy. Minus the plethora of simps. "my father will hear about this!" lookin.
OH MY GOD. this kid is the type of kid who would have the smallest vocabulary in THE WORLD. all he would probably say is, "my father will ruin you!
He's the kinda kid to say "My dad's the president and will ruin you!" if you get in line before him.
2
Blue Ivy Carter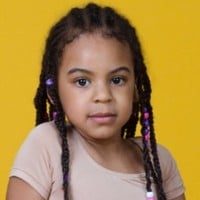 Do her parents know she's gonna end up depending on THEIR money?
3
Noah Cyrus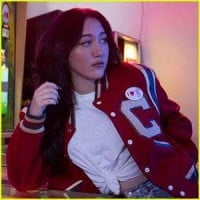 Noah Lindsey Cyrus is an American actress and singer. She voiced the title role in the English version of the 2009 animated feature film Ponyo.
4
North West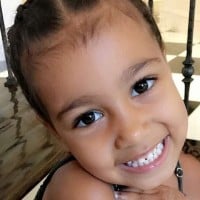 She looks so nice
She is a rapper's daughter but she's also very disrespectful and she tried to fire her nanny
5
Josephine Lau Sau-wah
6
Suri Cruise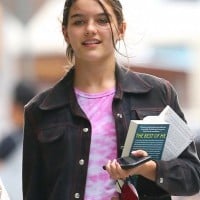 7
Prince George of Wales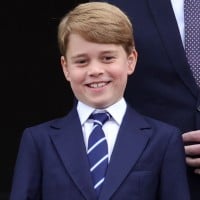 8
Jojo Siwa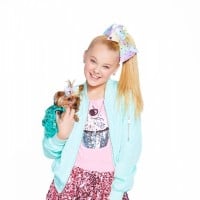 Joelle Joni Siwa, also known as Jojo Siwa is an American dancer, singer, actress, and YouTuber. She joined the masked singer in 2020.
No offense to you, Jojo, but you're everywhere and I honestly hate it. You have your own "Jojo Bow-Bow" line that makes me want to smack the first person in school who asks me if I have one, and your songs are so high-pitched I can't hear the lyrics. You're on Nickelodeon so much, I can't watch iCarly reruns without hearing your dog-hearing-level voice. You've made your way to Disney Channel, making a cameo on Bizaardvark, and I just...I don't like this lady.
Y'all need to stop hating on Jojo. I'm not a fan, but I don't hate her, and it isn't reasonable to hate somebody just because of the music they make, or items they sell. She's spoiled for a good reason. She is a good role model when it comes to a child's behavior. She doesn't seem like a spoiled brat on television, but I'm not sayimg she couldn't be behind the scenes. On television she acts nicely, sure she may be spoiled, but it's for a good cause.
What is wrong with society these days letting this girl have her own T.V. series. Sometimes I tell myself that some people are just plain stupid
9
Willow Smith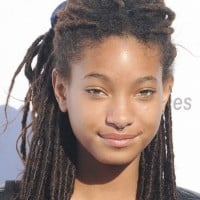 Willow Camille Reign Smith, known professionally as Willow, is an American singer, actress and dancer.
Because he looks smart
10
Sophia Grace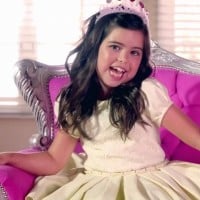 Sophia Grace Brownlee and her cousin Rosie McClelland, both from Essex, England, make up the duo Sophia Grace & Rosie.
Guys, can you cut her a little slack? She's really young. Yes, she leaves Rosie out of everything, but she is somewhat talented.
I feel really bad for Rosie. Just because she's shy doesn't mean that she deserves less attention than Sophia.
They featured her on a nickelodeon show, "Sam And Cat" and she as spoiled on the show as she is in real life!
The Contenders
11
Justin Bieber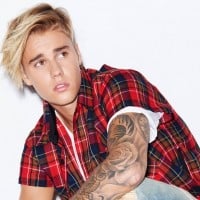 Justin Drew Bieber (born March 1, 1994) is a Canadian singer, songwriter, and record producer. He currently resides in Ontario, Canada and is Christian. He is the son of author Pattie Mallette. ...read more.
This is hate bieber crap has got to go.
Just spoiled in option
This dude is a butt maybe he changed but he was still spoiled rotten
12
Lil Tay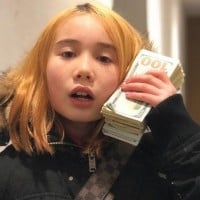 Lil Tay is an American rapper and internet personality who gained fame from the age of 9. She is the sister of Jason Tian.
What kind of parents let their daughter drive, cuss, and brag about their money? If I were her parent, I would just take away all of her privileges and live a simple life. I'm on the verge of smacking her spoiled face.
She curses, brags about how rich she is, mocks the poor, smokes! Who raised this spoiled brat!
Big spoiled brat who used her mom's boss luxury to flex. That's so rude.
13
Sasha Obama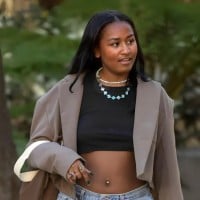 14
Alana Thompson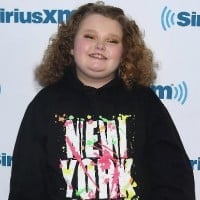 Alana Trances Thompson (born August 28, 2005), better known as Honey Boo Boo is an American reality television personality and social media sensation who is best known as being the star of of TLC's "Here Comes Honey Boo Boo."
She's thinks that she can get whatever she wants and she also can't even dance. I watched a video of her and her dance partner on Dancing With The Stars Juniors. Should have never been on that show, the boy should have got a better girl partner. I voted for her because I read another comment that she slapped her mother in the face. Which is a disgrace. Overall she is a fat spoiled cow.
She slaps her mother, can we just think about that?
Fat spoiled pig.
15
Donald Trump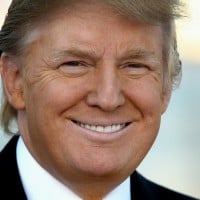 Donald John Trump (born June 14, 1946) is an American businessman, television personality, politician, and the 45th President of the United States. Born and raised in Queens, New York City, Donald J. Trump received an economics degree from the Wharton School of the University of Pennsylvania in 1968. In 1971, Donald Trump took charge of his family's real estate and construction firm, Elizabeth Trump... read more
Wait... I thought it said most spoiled KIDS in the world, meaning people under 18. Donald Trump is 75 years old. I'm pretty sure he hasn't been a child for quite a while.
Do I even haft to explain with this guy?
16
Bhad Bhabie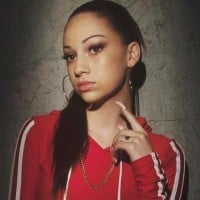 Danielle Bregoli, known professionally as Bhad Bhabie, is an American rapper and internet celebrity. She gained fame in 2017 and is known for her songs like "Gucci Flip Flops" and "Geeked Up"
She has a beef with pretty much EVERYBODY. Everyone might hate 6ix9ine but I have to give him credit. At least he had enough sense not to get into a major battle with her.
17
Ryan ToysReview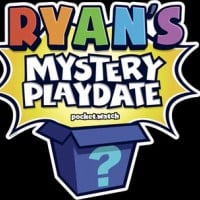 I freaking hate this little ba*****, he's spoiled. All he does is spend millions of dollars on useless toys and other non necessities. All of this money could be going to charity or at least the toys, nobody has enough time to play with all of them, he should be giving it to people that actually deserve it, ryan kaji probably is one of my least favorite people on earth. He's a little fart that doesn't deserve a penny
Cut Ryan's Toy Review a little slack. He's only a child. He is pretty bratty though and I think he should give some of his money to charity, instead of buying more and more useless toys that he will get sick of in a while.
He probably got 1000's of toys just lying in his spare room.
18
Kim Jong-un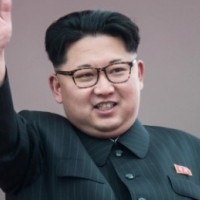 Kim Jong-un (born 8 January 1983) is a North Korean politician who has been Supreme Leader of North Korea since 2011 and the leader of the Workers' Party of Korea (WPK) since 2012. He is a son of Kim Jong-il, who was North Korea's second supreme leader from 1994 to 2011, and Ko Yong-hui. He is a grandson ...read more.
19
Malia Ann Obama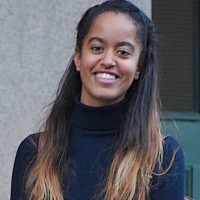 20
Ruby Rube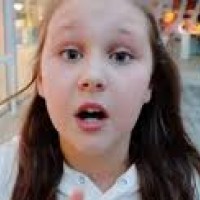 I'm pretty sure Ruby Rube's videos aren't like this anymore, but I haven't checked in a while, so I'm not sure. I did use to watch her videos when I was younger, maybe like 10 or 11 and I always wondered how she could be able to FaceTime these random people like Santa Claus, Donald Trump or Miraculous Ladybug. I also wondered how the workers at Claire's just allowed her and Bruno to have a random sleepover at their store. They probably had to pay tons of money I'm sure they weren't allowed to do it for free.
Hi, guys it's ruby rube and today I'm going to FaceTime Santa Claus, and then I'm going to order an emoji movie happy meal at 3am, and finally I'm going to have a 3am sleepover at Claire's
21
Chase Mckenna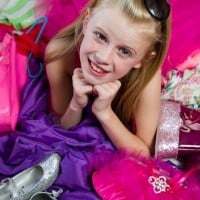 You forgot about Chase Mckenna (not the actress), the 14 year old (as of 8/5/18) with shopping as her hobby. She "persuaded" her parents into buying a horse that costs 2k pounds per year, among other things. Her parents believe their kids deserve everything they want, and ignore multiple bills and are barely able to put food on the table.
22
Woah Vicky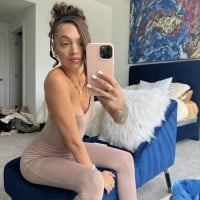 UUMM Have you seen how much she fights and BBOOYY she is dumb too, have you seen her fight with the air? OMG I lost brain cells looking at that.
Who fights with the air like how with that help you with real fighting or getting stronger
23
Nicolette Grey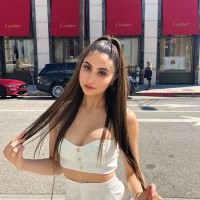 24
Jacob Sartorius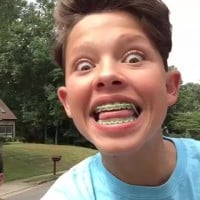 Rolf Jacob Sartorius (known by his middle name), born October 2, 2002, is an American singer and internet personality, who rose to fame via social media from posting lip-syncing videos on musical.ly and his Vines (on Vine). In 2016, he released his debut single "Sweatshirt", which reached the Hot 100 ...read more.
25
GG Allin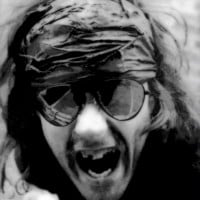 Kevin Michael "GG" Allin (born Jesus Christ Allin; 1956-1993) was an American singer, songwriter and record producer, who performed and recorded with many groups during his career. He was best known for his graphic live performances which included self-mutilation, parading around the stage naked, fighting ...read more.
PSearch List