Top Ten Famous People with Schizophrenia
The Top Ten
1
Vincent van Gogh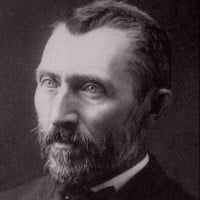 Vincent Willem van Gogh (30 March 1853 – 29 July 1890) was a Dutch Post-Impressionist painter who is among the most famous and influential figures in the history of Western art. In just over a decade he created about 2,100 artworks, including around 860 oil paintings, most of them in the last two years of his life. They include landscapes, still lifes, portraits and self-portraits, and are characterised by bold colours and dramatic, impulsive and expressive brushwork that contributed to the foundations of modern art. His suicide at 37 followed years of mental illness and poverty.
Yes...he was schizophrenic, This amazing artist lived in a time when schizophrenia had not been identified as a disorder, but many medical experts believe that he suffered from it. He suffered from unstable mood swings and a very eccentric personality that led 150 doctors to hypothesize a posthumous diagnosis, he had recurring psychotic episodes in the last 2 yrs of his life and at the age of 37...he committed suicide by shooting himself in the chest with a revolver...
He tried to murder Paul Gauguin, then he felt guilty of scaring him away and cut half of his own ear off. Then he put it in an envelope and sent it to a barmaid living nearby. He was a very troubled person.
2
John Nash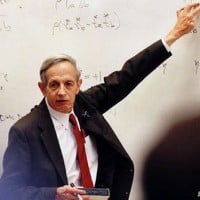 John Forbes Nash Jr. was an American mathematician who made fundamental contributions to game theory, differential geometry, and the study of partial differential equations.
Nobel laureate in Economics...Nobel prize winning mathematician, had it too.
His beautiful book and movie " A beautiful Mind " ( which I love a lot ).
He suffered from delusions of persecutions later in his career, he thought govt. agents were after him.
3
Brian Wilson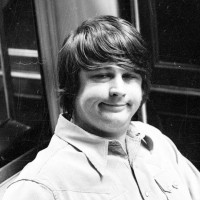 Brian Douglas Wilson is an American musician, singer, songwriter, and record producer best known for being the multi-tasking leader and co-founder of the Beach Boys.
He had a stormy childhood, which led to years of battling drug and alcohol abuse and mental illness...After his father died in 1973, addiction and illness took a turn for the worse and spent nearly 2 years secluded in the chauffeurs's quarters of his home, with sleeping, abusing alcohol, taking drugs, overeating, and self destructive behavior.
He attempted to drive his vehicle off a cliff, and at another time, demanded that he be pushed and buried into a grave he had dug in his backyard, his voice deteriorated significantly as a result of mass consumption of alcohol and cocaine and chain smoking.
Wilson also admitted to having auditory hallucinations and he has been diagnosed with schizophrenia. He revived his career in 1990s and was inducted into the Rock and Roll Hall of Fame in 1988. And honored by the Kennedy center in 2007 for lifetime achievement.
4
Syd Barrett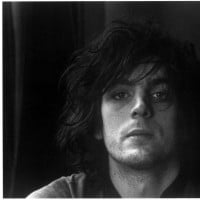 Roger Keith Barrett was an English musician, composer, singer, songwriter, and painter. Best known as a founder member of the band Pink Floyd, Barrett was the lead singer, guitarist and principal songwriter in its early years and is credited with naming the band.
He left the Band in 1968 while many stories of having mental illness during his hard drug abuse.
He eventually suffered a severe burnout and cut out all social aspects of his life while remaining in constant isolation.
...With time Barett stopped contributing to music and wouldn't like people to mention his past with Pink Floyd
His mother claimed that he was born without mental illness, but his psychiatrist was also loathed by his townspeople.
He's such an awesome person.
5
James Gordon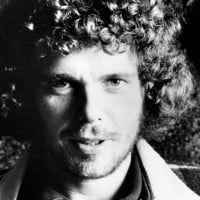 James Beck Gordon is an American musician and songwriter. Gordon was a popular session drummer in the late 1960s and 1970s and was the drummer in the blues rock supergroup Derek and the Dominos.
Many consider him one of the greatest drummers of all time during the golden years of rock N' roll ( 1960s - 1970s ).
James Gordon was an American recording artist, musician and songwriter & a Grammy award winner too.
In 1983, He was classified as living with Schizophrenia following the murder of his Mother.
At the trial, the court accepted that he had acute schizophrenia, but he was not allowed to use an insanity defense because of changed California law due to the Insanity Defense Reform Act and was sentenced to 16 years to life in prison.
Gordon was eligible for parole in 1992, but parole has been denied several times. At a 2005 hearing he claimed his mother was still alive. In 2014, he declined to attend his hearing and was denied parole until 2018.
A L.A Attorney stated at the hearing that he was still "seriously psychologically incapacitated" and "a danger when he was not taking his medication". He is serving his sentence at the California Medical Facility, a ...more
6
Victoria Lake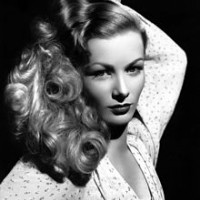 Veronica Lake was an American film, stage, and television actress. Lake won both popular and critical acclaim for her role in Sullivan's Travels and for femme fatale roles in film noirs with Alan Ladd, during the 1940s.
This famous Hollywood actress of the 1940s was known for her performances in movies, television, as well on stage. She is widely remembered for her role in Sullivans's Travels and her roles with Alan Ladd during the 1940s. Her career flourished early on, but experienced a decline as a result of alcoholism and mental illness, she had troubled childhood and according to her mother, was was diagnosed with the disease.
7
Eduard Einstein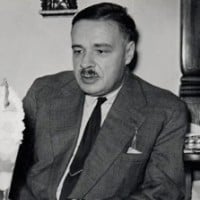 Eduard was Albert Einstein's son, who suffered from schizophrenia.
He was diagnosed at the age of 25.
After the onset of his illness, he told his father that he hated him, Albert never saw him for the rest of his life. Prior to his illness he was said to have been a great student and very musically talented. Eduard struggled with his mental illness for the remainder of his life and ended up dying of a stroke at age 55.
8
Peter Green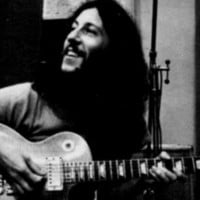 Peter Green was a British blues rock guitarist. As the founder of Fleetwood Mac, he was inducted into the Rock and Roll Hall of Fame in 1998.
Guitarist for Fleetwood Mac.
Green played lead in Barden's band, Peter B's Looners in 1966.
After a 3 month stint, he had the opportunity to fill in for Eric Clapton in John Mayall and the BlueStreakers for 3 gigs. Upon Clapton's permanent departure not long after, he was hired full-time.
Green has been institutionalized in the past with psychological problems and he underwent electro convulsive therapy.
In 1977, he was arrested for threatening his accountant, Clifford Davis, with a rifle.
9
Roger Kynard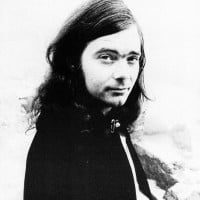 Roger Kynard is an American singer, songwriter, Harmonica player and guitarist from Texas.
He was the founding member of the 13th floor Elevators and pioneers of the psychedelic rock.
In 1968, while doing a stint at Hemisfair, and started talking nonsense.
He was diagnosed with Paranoid Schizophrenia and was sent to Houston Psychiatric Hospital, where he involuntarily received electroconvulsive therapy.
10
Tom Harrell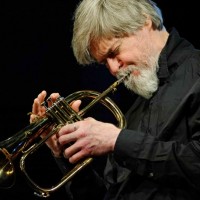 Tom Harrell is a renowned American jazz trumpeter and composer.
He has a disability which affects his life away from the stage and suffers from Paranoid Schizophrenia.
On stage he stands away from the microphone, off to the side, his head bowed and his hands clutching his trumpet.
The Newcomers
?
Parveen Babi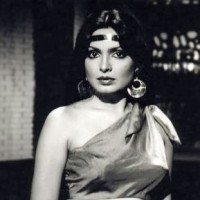 ? Andrea Yates
The Contenders
11
Valerie Solanas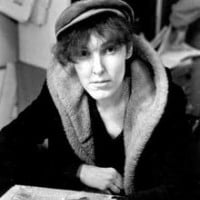 12
Halsey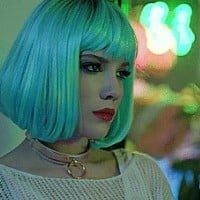 Ashley Nicolette Frangipane, known by her stage name Halsey, is an American singer and songwriter. She was born on September 29, 1994 in New Jersey. She started her career by releasing songs on SoundCloud, and now she is a well-known pop singer with hits like Bad at Love, and Now or Never. She had originated ...read more.
13
Eminem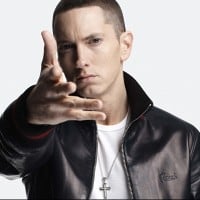 Eminem, born Marshall Bruce Mathers III, is an American rapper, actor and music producer born on October 17, 1972 in St. Joseph, Missouri. Eminem has sold over 300 million records making him the bestselling hip-hop artist of all time. In addition to his solo career, he is a member of D12 and (with Royce ...read more.
14
Louis Wain
He was a famous English artist who had a passion for drawing cats. It has been shown that his drawings became more psychedelic as his "schizophrenia" progressed - to the point that his artworks clearly didn't represent as cats - which were instead fractals. Plenty of people had the belief that this kind of artwork is a sign of schizophrenia, though the timeline of the artworks presented by the media is unknown. Many theories has been made regarding as to why he went mentally insane - one of the claims suggesting that Wain had schizophrenia before he passed away. Studies have said that toxoplasmosis (a parasite that is present in infected cats) is often linked to schizophrenia - which may strengthen the theory due to his fondness of cats but otherwise it hasn't been proven. Nevertheless, his art is regarded as a prime source material for psychology students.
15
Mark David Chapman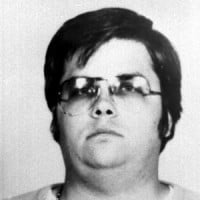 Mark David Chapman is an American prison inmate who murdered John Lennon on December 8, 1980. Chapman shot Lennon outside The Dakota apartment building in New York City.
16
Roger Waters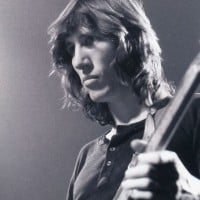 George Roger Waters is an English singer, songwriter, multi-instrumentalist, and composer. He is mostly known for being the secondary lead vocalist and bassist of Pink Floyd.
17
Nadezhda Alliluyeva
Nadezhda Alliluyeva was the second wife of Joseph Stalin. Her marriage with him was very strained. By 1932 she had become disillusioned with Stalin's policies of Collectivization and the famine that had resulted because of it. Her daughter Svetlana said she was hysteric and Vyacheslav Molotov said she was also psychopathic. All of this eventually led to her shooting herself on the 9th of November 1932.
18
Ed Gein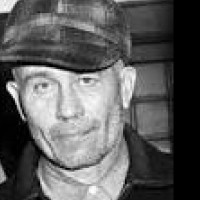 Edward Theodore Gein, also known as The Butcher of Plainfield, was an American murderer and body snatcher.
19
Clara Bow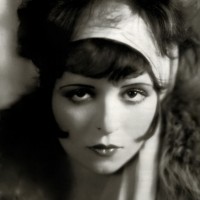 Clara Gordon Bow (July 29, 1905 – September 27, 1965) was an American actress who rose to stardom in silent film during the 1920s and successfully made the transition to "talkies" after 1927. Her appearance as a plucky shopgirl in the film It brought her global fame and the nickname "The It Girl". Bow came to personify the Roaring Twenties and is described as its leading sex symbol.
20
Nancy Spungen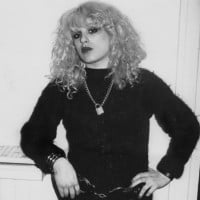 21
Robert Schumann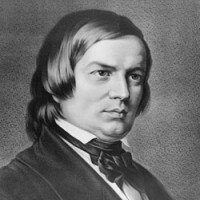 22
Donny Hathaway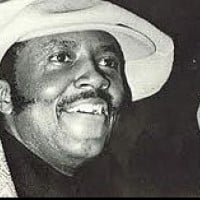 Donny Edward Hathaway was an American jazz, blues, soul and gospel singer, songwriter, arranger and pianist.
23
Peter Sutcliffe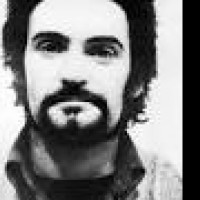 Peter William Sutcliffe is an English serial killer who was dubbed the "Yorkshire Ripper" by the press.
BAdd New Item