Most Evil Fictional Characters
The Top Ten
1
Joffrey Baratheon (Game of Thrones)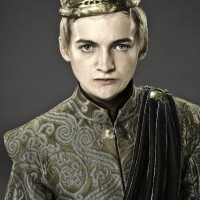 Joffrey Baratheon is a fictional character in the A Song of Ice and Fire series of fantasy novels by American author George R. R. Martin, and its television adaptation Game of Thrones.
With his snotty, bratty, and cocky attitude, along with his ruthless and sadistic tendencies, Joffrey Baratheon is easily one of the most hated villains in all of television history. He ordered the execution of Eddard Stark, put his head on a stake, and then taunted Sansa about it. Though he boasts of being dangerous, he cowers at the first sight of danger. Despite his consistent evil, he stuck around on Game of Thrones for some time before being poisoned and killed. Sweet justice.
2
Walter White (Breaking Bad)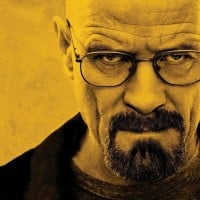 Walter "Walt" Hartwell White Sr. is a fictional character and the main protagonist of Breaking Bad, portrayed by Bryan Cranston.
Much like Darth Vader, Walter White stands on top of the hill as an evil, murderous villain adored by fans of the show Breaking Bad. His progression from small-time chemistry teacher to mastermind drug lord is renowned in TV and enjoyed by viewers.
3
Eric Cartman (South Park)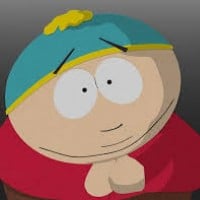 Eric Theodore Cartman, often referred to just by his surname, is a main character, as well as a major antagonist and occasional antihero in the animated television series South Park, created by Matt Stone and Trey Parker, and voiced by Parker. He is one of four central characters in South Park, along ...read more.
He is much more evil than a stupid palpatine. Cartman is just too evil for palpatine. watch,scott tenorman must die'' and,kenny dies'' and you're gonna know why this fatso is most evil fictional character of all the time. He is just evil itself, isn't he? He also controled Cthulhu (sry, I don't know how to write it), and just poorly destroyed the whole existance, cause he was mad, that's so psycho.
Possibly one of the worst people in the history of everything ever
4
Minnie Mouse (Disney)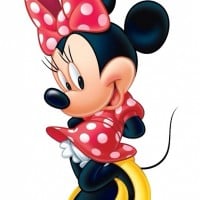 Minerva "Minnie" Mouse is a cartoon character created by Ub Iwerks and Walt Disney. She was first drawn by Iwerks in 1928, as was Mickey Mouse. Her former voice actor Russi Taylor (1944 - 2019) voiced her for 30 years & also married Wayne Allwine (1947 - 2009), the former voice of Mickey Mouse. Minnie Mouse is currently being voiced by Kaitlyn Robrock
5
William Afton (Five Nights at Freddy's)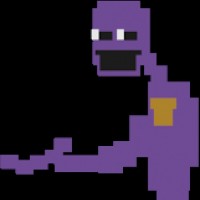 William Afton, commonly known as Purple Guy prior to the official name being revealed, is the former co-founder of Fazbear Entertainment, Inc. as well as the main antagonist and catalyst of the Five Nights at Freddy's series. He was directly and indirectly responsible for numerous incidents and tragedies throughout the series. His role in the franchise's story is pivotal.
What's the difference between him and purple guy?
6
Leatherface (Texas Chainsaw Massacre)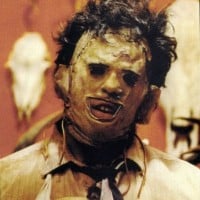 Leatherface is a character in The Texas Chainsaw Massacre horror-film series and its spin-offs. He wears masks made of human skin and engages in murder and cannibalism, alongside his inbred family.
7
Darth Sidious (Star Wars)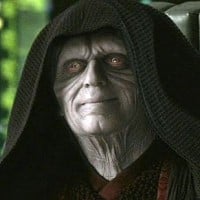 Sheev Palpatine (also known by his Sith identity Darth Sidious and publicly as Senator Palpatine, then Supreme Chancellor Palpatine, and later Emperor Palpatine) is a fictional character and one of the primary antagonists of the Star Wars franchise, mainly portrayed by Ian McDiarmid.
8
The Joker (Batman)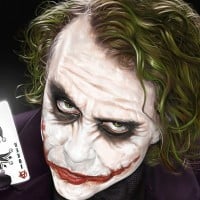 The Joker is a fictional super villain created by Bill Finger, Bob Kane, and Jerry Robinson who first appeared in the debut issue of the comic book Batman (April 25, 1940) published by DC Comics. Credit for the Joker's creation is disputed; Kane and Robinson claimed responsibility for the Joker's design, ...read more.
9
President Snow (The Hunger Games)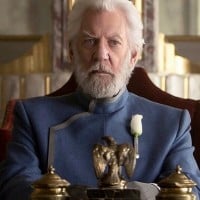 10
Negan (The Walking Dead)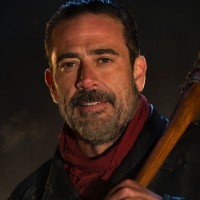 Negan is a fictional character from the comic book series The Walking Dead and is portrayed by Jeffrey Dean Morgan in the American television series of the same name.
Spoiler warning. I really think the governor was way worse. Negan was basically retaliating after Rick and his group murdered his people in their beds. That's kind of messed up. And in later seasons Negan becomes more of an anti hero.
The Walking Dead has had their fair share of evil guys, but Negan really takes the cake. After surrounding the many heroes of Alexandria, he ruthlessly bashed in Abraham's head with his baseball bat wrapped in barbed wire. Then, he turned his anger on Glenn, beating his brains out as well. To top it all off, he almost forced Rick to cut off Carl's hand but decided against it at the last moment. Along with having multiple wives, many of whom he's taken from other men, Negan manipulates, tortures, and brainwashes his followers into submission.
The Contenders
11
Pennywise (IT)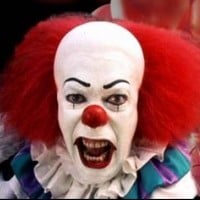 It (sometimes capitalized as IT), more commonly known as Pennywise the Dancing Clown, is the titular main antagonist of the novel, its 2017 film adaptation and the 1990 TV adaptation. It was portrayed to be a shapeshifting and malevolent entity millions (possibly billions) of years old, and with no ...read more.
Pennywise the Clown in both the TV mini-series and the recent movie relentlessly hunts down and murders children. While it dresses up like a clown, it really is an evil being from another dimension. When it arrives on Earth, it can't help but feed on children, creating a huge body count in the town of Derry.
12
Mr. Garrison (South Park)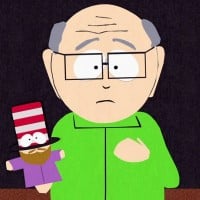 Herbert Garrison is a recurring character in the American animated television series South Park. He is voiced by Trey Parker.
13
Darth Vader (Star Wars)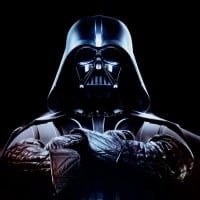 Darth Vader is a Star Wars character and the main antagonist of the first three original Star Wars films and the main protagonist of the Star Wars prequel trilogy under his original name Anakin Skywalker. He had been trained as a Jedi but defected to the Sith lord and Galactic Chancellor Palpatine. ...read more.
Darth Vader is a rare mass-murdering villain. While he's done horrific things, he still has a lot of adoring fans. Maybe it's the breathing, the dark suit, or the fact that he's so crazy iconic, but none of that takes away the horrible things he's done. Like, you know, strangling people to death, drugging his own daughter to pump information out of her, and committing horrific genocide by blowing up entire planets. At least, if anything, he found redemption in the end.
14
Michael Myers (Halloween)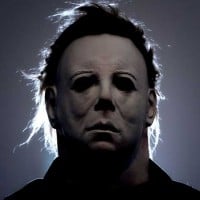 Michael Myers is a character from the Halloween series of slasher films. He first appears in John Carpenter's Halloween as a young boy who murders his older sister, then fifteen years later returns home to murder more teenagers. ...read more.
15
Andrew Ryan (BioShock)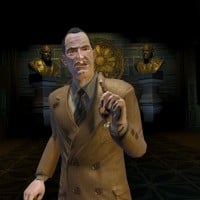 Andrew Ryan is a fictional character in the BioShock video game series developed by Irrational Games. He serves as the primary antagonist of the first half of the first BioShock and a minor character in its sequel, BioShock 2.
16
Red Skull (Captain America)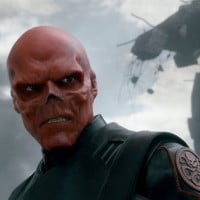 The Red Skull is a fictional supervillain appearing in American comic books published by Marvel Comics.
17
The Yellow King (True Detective)
The Yellow King was the satanic child killer and serial rapist on the hit show True Detective. His macabre and dark rituals he performed on children were horrifying and put him on a whole new level of evil.
18
Jack Torrance (The Shining)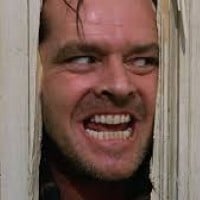 John Daniel Edward "Jack" Torrance is the main antagonist of Stephen King's horror novel The Shining.
Jack Torrence, at this point, is almost as classic a villain as Count Dracula. A writer who loses his mind on a retreat at a secluded hotel, he discovers there's more to the hotel than he knew. After going crazy, he terrorizes his wife and child with an axe. It's really the slow progression of insanity and the terrifying ways he attacks his family that makes him so evil.
19
Needles Kane (Sweet Tooth) (Twisted Metal Black)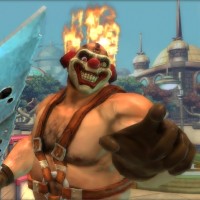 20
Maleficent (Sleeping Beauty)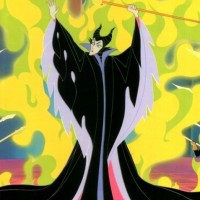 Maleficent is the main antagonist of Disney's 1959 animated feature film Sleeping Beauty. An evil fairy, Maleficent is an incarnation of pure evil, and is responsible for all misfortune in King Stefan's kingdom.
21
Carnage (Marvel Comics)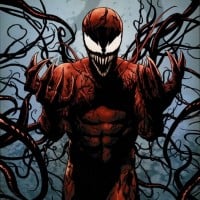 Carnage (Cletus Kassidy) is a fictional supervillain appearing in American comic books published by Marvel Comics, usually as an enemy of Spider-Man. He appeared for the first time in The Amazing Spider-Man #361.
22
Biff Tannen (Back to the Future)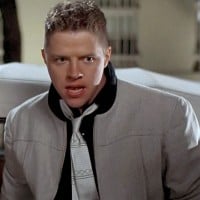 23
Voldemort (Harry Potter)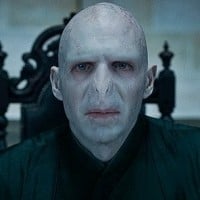 Lord Voldemort is a fictional character and the central main antagonist in J. K. Rowling's series of Harry Potter novels. Voldemort first appeared in Harry Potter and the Philosopher's Stone, which was released in 1997.
Lord Voldemort is essentially an insane serial killer and leader of a mass army of serial killers known as the Deatheaters. Using many evil curses, Voldemort covers the wizarding world in darkness until Harry Potter came around to stop him.
24
Freddy Krueger (A Nightmare on Elm Street)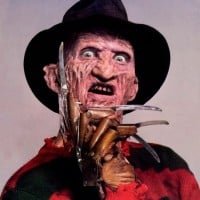 Fred "Freddy" Krueger is the main antagonist of the A Nightmare on Elm Street film series. He first appeared in Wes Craven's A Nightmare on Elm Street (1984).
25
Cersei Lannister (Game of Thrones)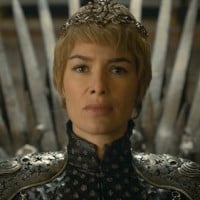 Cersei Lannister is a fictional character created by American author George R. R. Martin. She is a prominent point of view character in Martin's award-winning A Song of Ice and Fire series, and also a main character in HBO's adaptation of the series, Game of Thrones.
PSearch List