Most Admired Female Celebrities In the Philippines
The Top Ten
1
Maine Mendoza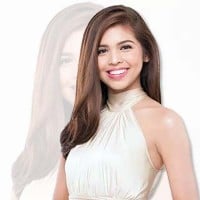 Nicomaine Dei Capili Mendoza is a Filipino actress, comedienne, television and Internet personality, writer, product endorser, and singer-songwriter.
She is beautiful inside and out. What makes her more beautiful is the fact that she is unassuming, she never consider herself beautiful and that makes her all the more pretty to me. Despite being new in showbizness, she has already shown great potential and numerous talents that she herself never knew existed. She plays the drums, she dances, she sings, she write beautiful poems, she wrote a song, she vlogs and blogs, she cooks, she can do drama and comedy, she hosts, there's just so many things she can do. Above all that, she remains humble and have a grateful heart. Her smile alone can brighten someone's day.
I find it difficult to describe Maine because everything in her is beautiful and I don't want to miss anything that makes her beautiful. She has a beautiful face no doubt about it but what I love most in her is definitely all the stuff that you can't see. Her confidence, genuine kindness, her heart and her soul etc. I love her good sense of humor, the way she makes you feel, the way she treats others & her ability to seek out and find the good in everyone w/c makes her to be a positive happy person to the point that it's infectious.
She has a strong social media following and she definitely knows how to use that influence positively. This girl is not afraid to show her flaws, definitely not your typical "Barbie girl" in the show business. She's making a mark on her own, not needing the Showbiz PR game nor machinery. Most importantly, I admire how she was brought up by her parents - God-fearing, humble, family-oriented and fun loving.
A millennial role-model at its finest!
Maine Mendoza inspired me in so many things, Like her simplicity you can just gave her a pad of paper and a pen on any occassion and she'll be as happy, I used to be a materialistic I feel like I have to get something I want as a gift on my birthday, anniversary, christmas etc.. But because of her I learn that even in simplest things you can be happy, Thank you Maine for being an inspiration I will forever be your #1 fan.
2
Angel Locsin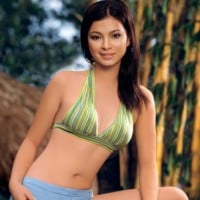 Angel Locsin is a Filipina television and film actress, commercial model, film producer and fashion designer.
Her joining with the fight for human rights (especially for women) is the one most appealing to me that I became her fan... She was tagged as Angelina Jolie of the Philippines because of her advocacies... We all know that she's beautiful and kind... But her generosity is beyond compare... A beautiful person inside and out... A rare gem... She should be number 1...
She is a very genuine person. When she helps, she does not make it known and she tries hard to stay away from the camera. She is an angel sent from heaven. But what makes her a true gift from Heaven is her very kind and generous nature.
A woman with captivating beauty, enormous talent, adorable attitude, lady with a class, educated values and down to earth woman... I totally admire her
Everything is beautiful about her - attitude, acting skills, personality.. Etc. She's a real angel.
3
Sarah Geronimo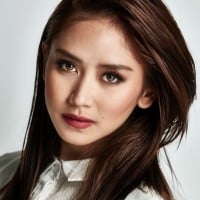 Sarah Asher Tua Geronimo aka Sarah Geronimo or Sarah G. is a world class and multi-talented Filipino singer, actress, dancer, record producer, model, host, coach/judge, commercial/product endorser and tv personality . She can also draw and plays the piano. Sarah is popularly known as the one and only ...read more.
She is incomparable, nothing comes closer to her in this generation. She is an epitome of a perfect lady with charisma, talent & beauty. She can sing beautifully any songs genre, dance to any music, host a show, act in a movie and etc. She is an award-winning both in acting and most esp. In singing, having more than 100 awards locally and internationally. She became the cover of many magazines in this country. A true world class beauty, she's an actress of versatility. A down-to-earth, kind, talented lady I have ever adored and loved.
Sixteen years in the business, Sarah Geronimo have accomplished so many things that most people in their lifetime could only dream of. Not a lot of T.V. personalities could say that they have had diamond album, multi-platinum albums, box office successes, sold-out concerts, numerous endorserments in just sixteen years in the business. We can only imagine the things Sarah Geronimo will still accomplish ahead.

We, the Popsters, the fans of Sarah Geronimo needed to know that we will be forever grateful for Sarah's artistic vision, for her commitment to showing the world her deepest passion and love in music, for "giving a voice to the pain" and helping us remember that we might be misunderstood, but we also magic. To Sarah Geronimo, thank you for sharing your talents and thank you for giving joy to your countless followers.

#SarahGeronimo
#AsiasPopstarRoyalty
#AsiasQueenOfPop
She is on top of her game! No one really comes close to her! Others may try, but only Sarah G defines what we call TOTAL PACKAGE!
SHE remains humble despite what she has achieved. I've never seen a celebrity like her. Others change and let popularity and fame reach their head and affect their attitude, but this lady Has proven that her heart is more powerful that this showbiz sickness. Kudos to this woman.
She should be on top because she is a perfect example of a woman of substance. Truly, beautiful inside and out, super talented, wholesome & have a mass appeal. She is already an icon because at such a young age, she bagged more than 100 awards locally & internationally. No one can beat her in this generation I swear.
4
Kim Chiu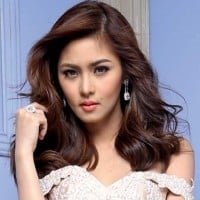 She's great artist! She knows how to handle herself despite of coming from poor and broken family. But she stand with honor and pride. The heart and soul of kim chiu nothing compares she's very unique. It's with her already, she's not doing sexy for her to be known but just as simple as she can but elegant and unique that's make her "the one",
My family really like kim chiu. She is professional and versatile actress... Simple but unique style. She is not one of the crowd... she is really a princess and will be coming to be a queen. Great kim chiu you deserves to be the number one. You're the model of the young now adays. Other actress show their boobs and did malandi dance and acting just gain the fame and earn big money... Kim chiu did not choose to be like others that's why many people continue supporting her.
The strongest woman I've ever known. So proud for her. she's my idol, she's my inspiration, she's my all. You deserve everything you have for this very moment.
A true testament of innocence and truth... Down to earth and humble and most of all a well dedicated and accomodating artist to her fans...
5
Kathryn Bernardo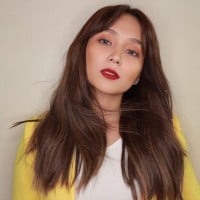 She is a true role model. She has a heart of gold. I love how she stands against bullying/cyber bullying because she knows what it feels like. not everyone is brave to act about this matter. In her showbiz career since kid, no one has ever complain about her attitude. All her co-actors, production staff, directors, mentors, media people fans and even non fans has nothing but good words and praises for Kathryn. She is really inspiring.
She has everything that others doesn't have! shes so Pretty and Kind! I really like Kath just the way she is! Very simple and talented. And a very good actress! Very gorgeous and a Kind hearted person! and as what I observed a great model for all the teenagers a perfect mirror not just for teens and for all! I love you Kath! stay Pretty, Simple, Humble and Kind. I m a great fan of yours no matter what! and I also believe in Kathniel magic!
Kath is a very genuine person. When she helps children, she does not make it known to the public. One of the finest in her generation. Truly beautiful inside and out. Such a great and beautiful actress with a very big heart for the needy ones. Her charity works says it all. Truly admire her.
Such a sweet, nice person. She has a kind of charitable heart who loves to help unfortunate children like what she's doing now with her foundation. She is also an animal lovers esp. Dogs. She's not just a beauty but with brain too. She is such a classy lady. True Filipina indeed.
6
Marian Rivera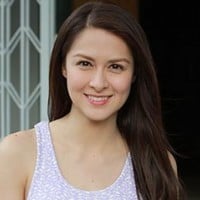 Marian Rivera Gracia-Dantes, known professionally as Marian Rivera, is a Spanish Filipino commercial model and actress, best known for her roles in Marimar, Dyesebel, Amaya, and Temptation of Wife.
She is the most hated when infact she is the most beautiful person inside and out.. I think lots of people hate her because they are just insecure about her looks and her achievements.. If a she is a bad person I don't think she won't be receiving all of her blessings in life.. It just goes to show that she is the most admirable person in the Philippines as far as reverse psychology is concern.. She is blessed because she is a good person.. Her blessings speaks well...
Her glowing beauty never goes unnoticed in any event; she accepts defeat and stands up every time she is pushed down. No other Filipina actress has maintained her glory despite numerous heavy issues the way Marian did. The best part of her is her humility and well-grounded persona. People call her stupid but she is wise. Her wisdom is one of a kind that only wise people could see and understand it.
She was religious, good daughter, good grand daughter, good samaritan, from simple life to ALTA life a very inspiring person, a role model to everyone... good and beautiful person.
Prettiest face in the Showbiz who have a big heart and kind. And the only celebrity that can officially and literally portray Thalia. She's one of a kind!
7
Toni Gonzaga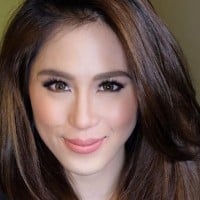 Celestine Cruz Gonzaga-Soriano, better known as Toni Gonzaga, is a Filipino singer, television host, actress and comedian.
Very natural and God fearing woman.. She's extra ordinary, multi-talented. No angst no egos, helpful in her simplest ways
Yes! She deserved to be in top 1 because it is very obvious that she knows how 2 act, how 2 sing, how 2 dance and she is also good in hosting so #gotoni
She's a lady with a good heart.
8
Anne Curtis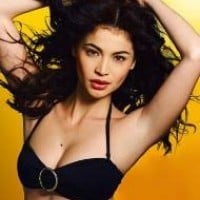 Anne Ojales Curtis-Smith, also known as Anne Curtis-Smith or simply Anne Curtis, is a Filipina-Australian actress, television host, recording artist, and VJ in the Philippines.
She is the best of all the actors in the Philippines. She showed us how to be humble, genuine and be true to yourself. Even at the age of 30, she still rocks her wardrobe choices. She is the best so far!
Princess of all media, Top endorser, Twitter and Instagram Queen, Billboard Queen, Box Office Queen, Cover girl, all in one package... Its Anne Curtis..
Very versatile and Transparent, not plastic at all, although she made a mistake she has the courage to accept it and apologize.
The country's most beautiful celebrity anne curtis even no make up? She is the owner of the GODESS beauty that peoplw wanted..
9
Maja Salvador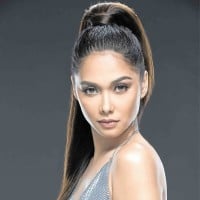 Maja Ross Andres Salvador is a Filipino actress, endorser, dancer, singer, host, producer, and talent manager
She always give her best shot in everything.
Simple yet beautiful and very talented.
Maja is the best.
10
Erich Gonzales
One of the finest in her generation,.. Full of potential... Truly beautiful inside and out..
She's so talented and she an example to be followed... Gorgeous inside and out..
Gun actress, knows how to get a viewer emotionally invested in the role she plays and the story she is trying to tell, shes mean bro mean
The Contenders
11
Lucy Torres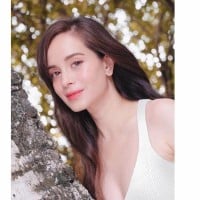 Most admired, most desirable celebrity mom. Lots of men and boys love to have a dinner date with this lovely lady.
Like her name
12
Liza Soberano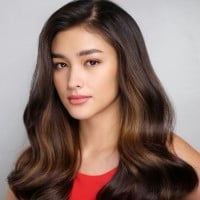 Is a Filipino-American actress and model.
Beautiful inside and out..
Liza is the most gorgeous woman in the whole world, she deserve the rank1
13
Nadine Lustre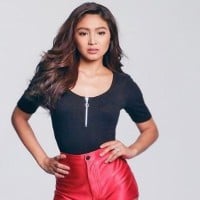 -Shes very kind, well she's pretty and kind on and off cam shes so jamming.

-shes talented and smart she don't care about what the people say.

-she's a perfect example for teens because shes already mature and teens idolized her not by just how she looks.

-Nadz is being herself on and off cam shes adorable and amirable.

-Teens should Have her as their inspiration.
Nadine Lustre is not just a pretty face but a talented one, too. She embraces her flaws and that makes her fans love her even more. She is unique and incomparable.
She's very natural, simple, beautiful, kind, hot, sexy and of course TALENTED! She's real. Not trying hard to ACT, Dance and Sing like other actress! <KB>
She's attractive girl, beauty inside and outside. Multitalent.
14
Julia Montes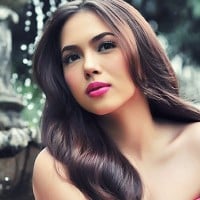 Mara Hautea Schnittka, known professionally as Julia Montes, is a Filipino-German actress and commercial model.
She's a great role model mostly for teens like me..
Julia is the queen
I don't know why I like her she looks innocent I need your help please call me 07081359198
15
Kc Concepcion
She's gorgeous, adorable, intelligent and most especially her voice is so sweet that no one in the Philippine artists can compare with... Natural and natural and hosting and makikita mo na she's also very kind to others..
She's multi talented, actress, singer, businesswoman, down to earth, very beautiful, humble even though she's coming from a prominent family, she don't judge and a lot more.
She is very beautiful, intelligent, from a very prominent family but very humble and has a heart of gold.
She has all the qualities. She has a heart of gold.
16
Jennylyn Mercado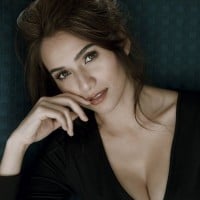 17
Heart Evangelista
Heart is very talented young woman she was not only have a pretty face and kind attitude, but also very class and elegant lady. she also has a talent to paint And also know how to sing very well.. We love her since back then..
Beautiful, talented, rich, and famous. Love her!
18
Shaina Magdayao
Such a great and beautiful actress with a very big heart for the needy ones. Her charity works says it all. Truly admire her.
She is truly beautiful inside out -very talented, versatile, kind, religious, helpful, and truly amazing lady!
She is one of the prettiest face in Philippine T.V. and Movies.
She is indeed adorable. She is very genuine lady
Absolutely gorgeous, versatile and very talented.
19
Yeng Constantino
Hey hey hey! The Pop-Rock princess has taken international recognition as she was selected to be Academy of Rock's Ambassadress - and wait there's more! Allow me to congratulate our dear rock chick as she succeeded in her first movie "Shift"...

She deserves fame for she is really talented.
Yeng has no controversies whatsoever.
20
Solenn Heussaff
Is a Filipina-French VJ, actress, T.V. host, model, singer, fashion designer, painter, and professional make-up artist.
21
Karylle
Such a sweet, nice person. She has a kind of charitable heart who loves to help unfortunate childrens behind cameras. She is also an animal lovers esp. Dogs. Beauty & brain in whole package. She is such a classy lady. Her beautiful body & skin are just a bonus...
Beauty fades but a kind & wonderful soul never! Her inner beauty reflects on her face. Beauty & brains.
22
Carla Abellana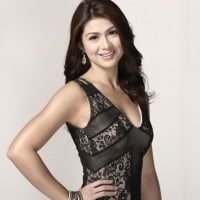 The most beautiful and smart celebrity in the philippines.
23 Angelica Panganiban
24
Maymay Entrata
May is the best.
25
Ella Cruz
Is a Filipino actress, product endorser, host, commercial & promotional model, and dancer.
PSearch List