Top 10 Most Shocking Celebrity Deaths
The Top Ten
1
John Lennon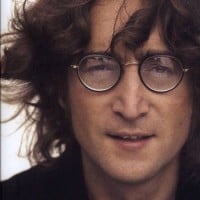 The Beatles' co-founder, John Lennon, was shot and killed on December 8, 1980, outside his apartment in the Dakota building in New York City. He was shot by Mark David Chapman, a fan who had earlier asked Lennon for an autograph. Lennon was rushed to Roosevelt Hospital but was pronounced dead upon arrival.
Nothing was as tragic as losing this amazing musician and humanitarian. He reached so many people and was all about peace and love and looking ever forward. He is missed daily. With this all being said, mu heart was irreparably broken the day Robin Williams left u. Those two geniuses remind me of each other.
John Lennon was killed all because that assasissin name Mark David Chapman was angry at him for saying that The Beatles was very popular than Jesus Christ? This guy (Chapman) needs to grow up. Everyone is famous even Jesus Himself.
John Lennon was murdered when he was 40 a few weeks after releasing an album and was planning to go on tour. Michael Jackson was older and a drug addict. John Lennon's death was the most unexpected death in history, and should be #1 on this list
2
Michael Jackson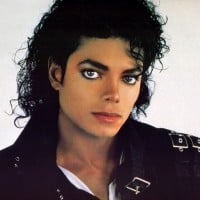 The "King of Pop," Michael Jackson, died on June 25, 2009, from acute propofol and benzodiazepine intoxication at his home in Los Angeles. Dr. Conrad Murray, his physician, was found guilty of involuntary manslaughter for administering the lethal dose of anesthetic. Jackson's death sent shockwaves around the world, leading to an outpouring of grief from fans and the entertainment industry.
I picked Michael Jackson because when he died I was only 9 going on 10 years. And I didn't know all about his other brother s and sisters (except for Janet Jackson) and the Jackson 5, or about all about most of All the other songs he made.
Until he died so that's what kinda shocked

Note: I LOVE AALIYAH TOO, but I was only 1 when she died. So I didn't know what was going on... But the reason I picked MJ is because I was 9 when he died. But now that I'm older and I know a lot about her its kinda shocking how she was just about to be BIG she went on that plane and died. P.S. I didn't pick the other celebs either because I wasn't born when most of them died
Honestly MJ's death really hit me. I was only 8 at the time of his passing but when I heard about his death it bothered me even though my understanding of death wasn't as clear at the time. As the years progressed and I got to know more about MJ, his music, and how he impacted not only the music industry but the world, I came to realize that we really lost someone special. Now nearly a decade later June 25th still remains a sorrowful, difficult, and emotional day for me, spent watching his music videos and listening to his incredible music. His music got me through happy and sad times in life and even though physically he isn't here with me I still feel this connection with him through his music leaving me feeling content and joyed. This man was truly something else and I'm yet to witness an artist as widely known as he was yet still maintain his never ending compassion, humbleness, and desire to make a difference in this harsh world. RIP MJ, your legacy lives on.
3
John F. Kennedy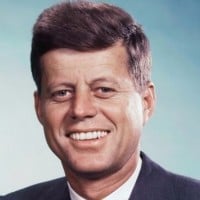 U.S. President John F. Kennedy was assassinated on November 22, 1963, while riding in a motorcade in Dallas, Texas. Lee Harvey Oswald was charged with the murder but was killed by nightclub owner Jack Ruby before he could stand trial. The event was a turning point in American history and led to numerous conspiracy theories.
Kennedy's death was a tragedy. Not only did he leave behind his wife and young children but left behind a nation. Kennedy's tragic death stages the question for the United States of "what could have been? " In only three years Kennedy achieved more than most other presidents but three fatal shots ended an unfulfilled life
This death saddened me too. He was just going in Dallas to make a speech, then Pee Barbie Oswald assassinated him. What makes it worse, is over 1,000 people saw the shooting.
Government corruption is not new, Kennedy wanted to fight it but the "establishment" had other plans.
4
Martin Luther King Jr.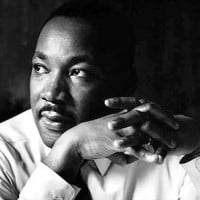 Civil rights leader Martin Luther King Jr. was assassinated on April 4, 1968, in Memphis, Tennessee. King was shot by James Earl Ray while standing on the balcony of the Lorraine Motel. His death led to widespread riots and ultimately galvanized the civil rights movement in the United States.
This was shocking due to how wonderful it was. James Earl Ray is a national hero. Thanks for taking out this corrupt, black extremist and Marxist. Sadly, he had already been allowed to do too much before it happened.
Truly a great man who would have accomplished so much more had he been given more time on this earth.
He was a great guy he could not finish his journey so it is are duty to carry on his legacy cause that's what he would want us to do. R.I.P MLKJ
5
Robin Williams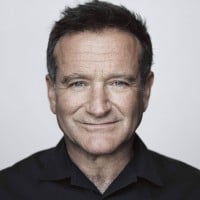 Acclaimed actor and comedian Robin Williams was found dead in his California home on August 11, 2014. The cause of death was suicide by hanging. Williams had been struggling with severe depression and anxiety, as well as early stages of Parkinson's disease, which was revealed after his death.
For some on this list, you knew they were physically sick or had flirted with disaster but I thought Robin Williams was different. I later found out that Williams had many demons pulling him in so many bad directions. During interviews he seemed so energetic and at peace with himself, it felt like a nightmare to find out how he passed away and why. He was such a great comedian and dramatic actor. It was just a huge loss.
I was at my grandparent's house with my relatives when my cousin said Robin Williams died. at first I thought he was joking so I looked it up, and I turned as pale as a ghost from what I was reading. R.I.P. Robin, I'm sorry your depression drove you to suicide. I grew up with you, and getting the news was like someone punched me in the stomach. you're in a better place now :(
He was in a word, special. He touched so many people. It's so sad he's gone. I pray he is at peace now. Depression is horrible. Count yourself lucky if you or a loved one had not been effected by it.
6
Freddie Mercury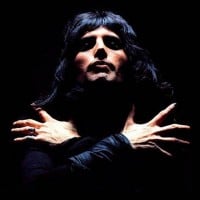 Queen's lead singer, Freddie Mercury, died on November 24, 1991, from complications related to AIDS. Mercury had been diagnosed in the late 1980s but kept his condition private until shortly before his death. His passing led to increased awareness and fundraising efforts for AIDS research.
The biggest loss of the music industry. Your legacy will live on Freddie, you are a legend.
I love you Freddie Mercury. I will always will. RIP Freddie. I love Queen
We lost the greatest voice, and it is a tragedy.
7
Whitney Houston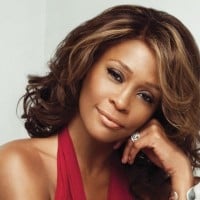 Renowned singer Whitney Houston was found dead in her hotel room at the Beverly Hilton Hotel on February 11, 2012. The cause of death was accidental drowning, with heart disease and cocaine use listed as contributing factors. Houston's death came on the eve of the Grammy Awards, where she was scheduled to perform.
Whitney had an amazing voice. It was a shocking death. It happened in a hotel bathtub.
An absolute legend. I am brought to tears every time I think of her. Rest in peace
I miss you Whitney
8
Amy Winehouse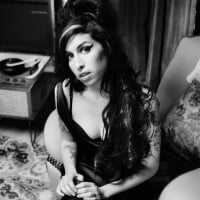 British singer-songwriter Amy Winehouse was found dead in her London home on July 23, 2011. The cause of death was alcohol poisoning. Winehouse was known for her soulful voice and had struggled with substance abuse issues for several years before her death.
Amy Winehouse had the most unique and special voice, I was so sad when she passed away. She was one of the greatest female singers and she could have been even better if she had the opportunity... She will be missed.
Do you know? There is a conspiracy theory that involves musicians and artists dying in the ag 27, cause Shane Dawson Conspiracy T.V. said, " They exchange their soul to the beast cause they just wanted money, praise, and fame
Amy was one of my favorite singers in the world. She had a very special vocal and very beautiful and touching songs. She could have been a legendary artist.
9
Diana, Princess of Wales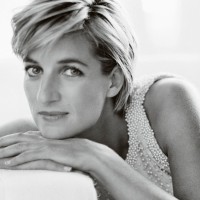 Diana, known as the "People's Princess," died in a car crash in the Pont de l'Alma tunnel in Paris on August 31, 1997. The car she was in was being chased by paparazzi. Her companion, Dodi Fayed, and the driver, Henri Paul, also lost their lives in the accident.
Diana's death is shocking, Because she was so active with helping humanitarian aid in the 3rd world countries.
Such a sad loss of life. Diana seemed like a truly great woman who could have done do much for the world.
Easily the most shocking celebrity death. The world stood still the day after,
10
Elvis Presley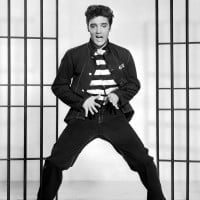 Known as the "King of Rock 'n' Roll," Elvis Presley died on August 16, 1977, in his Graceland estate in Memphis, Tennessee. The cause of death was officially ruled as a heart attack, but prescription drug abuse was also implicated. Presley's impact on music and pop culture remains enduring.
You may hate me saying this, but this wasn't really shocking. In his later career, he had problems with overeating and drugs, so it was expected for him to die in around 1972-1987.
He was a great guy
The Contenders
11
Marilyn Monroe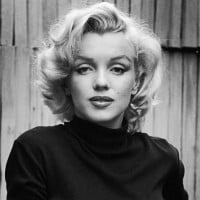 Iconic actress Marilyn Monroe was found dead in her home in Brentwood, Los Angeles, on August 5, 1962. The official cause of death was listed as a barbiturate overdose. Monroe's death has been the subject of numerous conspiracy theories, including speculations about involvement with the Kennedy family.
Amazingly beautiful and charming Marilyn Monroe left us in 1962. I'm still shocked because she was going to focus on much more serious and dramatic roles. Believe me, she was very talented, kind and smart woman
Such a sad death... I still watch her... I wish she was till with us!
12
Tupac Shakur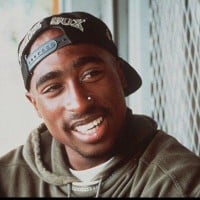 Rapper and actor Tupac Shakur was fatally shot on September 7, 1996, in a drive-by shooting in Las Vegas. He died six days later in the hospital from his injuries. Shakur's killing remains unsolved, and it has been the subject of numerous theories and documentaries.
He had a rough youth. Then when everybody was looking this way gets shot so sad
Amazing voice and rapping skills tied with emine to bad he died *cries* hug me!
My dad just visited the street in las vegas he got shot on. R.I.P pac
13
Dimebag Darrell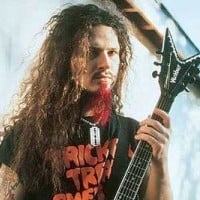 Pantera guitarist Dimebag Darrell was shot and killed during a concert with his band Damageplan on December 8, 2004, in Columbus, Ohio. The shooter, Nathan Gale, killed three other people before being shot dead by police. The motive behind the shooting remains unclear, though Gale was described as a disgruntled fan.
A great guitarist shot onstage while performing. What can be more shocking than this?
No one expected him to be shot on stage which he didn't deserve that at all R.I.P Dime
Shot on a stage.
14
Keith Green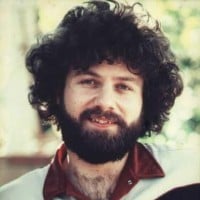 Christian musician Keith Green died in a plane crash on July 28, 1982, along with two of his children and nine others. The small aircraft went down shortly after takeoff from a private airstrip near his home in Garden Valley, Texas. Green was 28 years old and left behind a significant legacy in Christian music.
Such a tragic, unexpected, sad death. Thanks Keith for all the effort you put into spreading Jesus' love.
15
Heath Ledger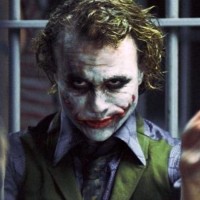 Australian actor Heath Ledger was found dead in his Manhattan apartment on January 22, 2008. The cause was an accidental overdose of prescription medications. Ledger had gained critical acclaim for his role as the Joker in "The Dark Knight," for which he posthumously won an Academy Award.
His portray of the joker was amazing best I've ever seen and he did the accent perfectly and probably is a very underrated actor for his work I feel bad for his death R.I.P Heath you will always be amazing in my hear
He had such a bright future and it was really sad for him to die at 28. The saddest thing is he died thinking everyone hate his portrayal of the Joker.
He was an amazing actor, I would love to have seen what he would have done with his career. I think he would have been acting for decades to come.
16
Chris Cornell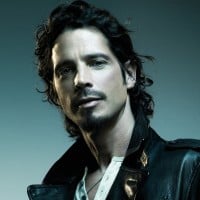 Soundgarden and Audioslave lead vocalist Chris Cornell died by suicide on May 18, 2017, in Detroit, Michigan. He was found hanging in his hotel room after performing a Soundgarden concert earlier that evening. Cornell had struggled with depression and substance abuse throughout his life.
17
George Washington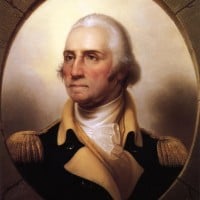 The first President of the United States, George Washington, died on December 14, 1799, at his plantation, Mount Vernon. He passed away due to a severe throat infection and other medical complications. His death marked the end of an era and left a nation in mourning.
Difficulty to breath.
18
Selena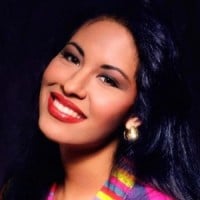 Tejano music star Selena Quintanilla-Pérez was shot and killed by her fan club president, Yolanda Saldívar, on March 31, 1995, in Corpus Christi, Texas. Selena was only 23 years old at the time of her death. Her killing was a devastating loss for the Latino community and for the music world in general.
Selena's death shocked a lot of people because it left fans unable to see what more she had to offer. She was so young, beautiful and a very sweet person. She had so much more to show but all we can remember is the legacy she left behind.
Unlike some of the other celebs (may they RIP) Selena was murdered. She wasn't dealing with troubles such as drug abuse or depression. Someone else ended her life in cold blooded murder.
If she was still alive, there's no doubt that she will be one of the biggest star of all time... If only...
19
Chester Bennington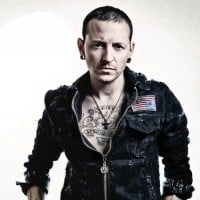 Linkin Park's lead vocalist, Chester Bennington, died by suicide on July 20, 2017. He was found in his home in Palos Verdes Estates, California. Bennington had struggled with depression and substance abuse throughout his life, and his death had a significant impact on the music community.
God I loved Chester. When I was a kid Lublin park was my favorite band. When I heard of his passing I cried for an hour just listening to linkin park songs. Very tragic. Just shows you money can't buy happiness and that just because you have it all doesn't mean your immune to depression and whatnot. Rest In Peace buddy!
Linkin Park is my second favorite band, so this death came as a shock to me.
Rest In Peace, Chester Bennington.
I will never forget you, and your legacy will remain!
You have helped rock music a lot throughout the years.
This really shocked me. I was on my way home from Atlantic City today, when I heard on the radio that Chester killed himself. Rest in peace.
20
Kobe Bryant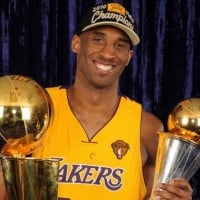 Basketball legend Kobe Bryant died in a helicopter crash on January 26, 2020, in Calabasas, California. His 13-year-old daughter, Gianna, and seven others also perished in the accident. The group was on their way to a basketball tournament at Bryant's Mamba Academy when the helicopter went down in foggy conditions.
21
Robert F. Kennedy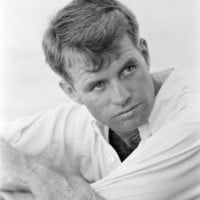 U.S. Senator Robert F. Kennedy was assassinated on June 5, 1968, in Los Angeles, California. He was shot by Sirhan Sirhan shortly after giving a speech celebrating his win in the California Democratic primary. Kennedy was taken to the hospital but succumbed to his injuries the next day.
22
Kurt Cobain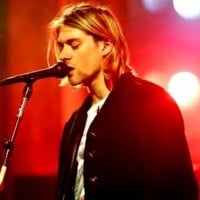 Nirvana frontman Kurt Cobain was found dead in his Seattle home on April 8, 1994. The cause of death was suicide by gunshot. Cobain had been battling heroin addiction and depression, and his death marked the end of the grunge era for many fans.
His death was a tragedy and is mourned by millions each and every day. He changed the world and music as we see it. He will not be forgotten.
RIP Kurt.
We love you
R.I. P Kurt. A legend, who started a whole era, and ended it by himself. Thanks to him, grunge became popular.
This man was a very great person. He helped okay so many of us who were struggling.R.I.P. Kurt Cobain
23
Paul Walker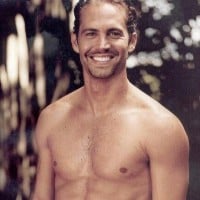 Actor Paul Walker died in a car accident on November 30, 2013, in Santa Clarita, California. He was a passenger in a Porsche Carrera GT driven by his friend, Roger Rodas, who also died in the crash. The accident occurred while Walker was attending a charity event for his organization Reach Out Worldwide.
One Of The Saddest deaths he was an amazing actor he was amazing in the Fast and Furious movie series. Fast and Furious will not be the same without him. he cared about the poor people as he has his own charity so sad he died RIP Paul Walker you will be missed
One of my favorite actors. When I found out I could not stop crying.
He will be missed for his humor, his fans and the help that he gave those in need.
May he Rest In Peace
One of the best actors. A gifted person, taken tragically. Way too young to die. RIP Paul. We love you.
24
Marvin Gaye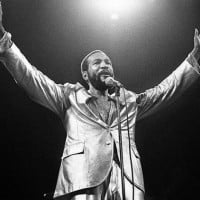 Motown legend Marvin Gaye was shot and killed by his father, Marvin Gay Sr., on April 1, 1984, in Los Angeles. The shooting occurred after a heated argument between the two men. Gaye was pronounced dead on arrival at California Hospital Medical Center.
Sad that his own father is who killed him.
25
Cameron Boyce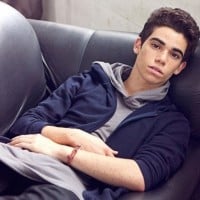 Actor Cameron Boyce, known for his roles in Disney Channel shows and movies, died in his sleep on July 6, 2019. The cause of death was complications from epilepsy, a condition he had been managing. Boyce was only 20 years old, and his untimely death shocked fans and colleagues alike.
Honestly, I think we all knew that our favorite celebrities as kids wouldn't be around forever and at least one of them probably would end up dying young. But I don't think any of us thought that it would be Cameron Boyce of all people. Even though it has been almost four months since he died, I just can't process the fact that he's really gone. He was definitely too young and he had such a bright future ahead of him. It broke my heart to find out that he was dead since I grew up watching him on T.V..
This one was the most shocking to me personally, because I grew up watching him in Disney Channel and it came like completely out of the blue.
At only 20, he died of an ongoing medical condition.
He played on Jessie and Descendants on Disney Channel.
Disney Channel has a lot of weirdos, but this was just shocking.
He died so young at the most unexpected time.
This is one of the most heartbreaking days for all of Disney Channel.
R.I.P.
PSearch List