Top 10 Most Shocking Celebrity Deaths
The Top Ten
1
John Lennon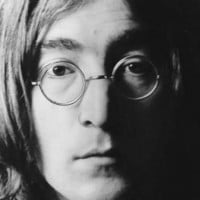 John Winston Ono Lennon, MBE (9 October 1940 - 8 December 1980) was an English singer and songwriter who rose to worldwide fame as a co-founder of the Beatles, the most commercially successful band in the history of popular music. He was assassinated by Mark David Chapman on December 8, 1980 at age 40. Lennon was characterised by the rebellious nature and acerbic wit in his music, writing and drawings, on film, and in interviews. His songwriting partnership with Paul McCartney remains the most successful in history.
Nothing was as tragic as losing this amazing musician and humanitarian. He reached so many people and was all about peace and love and looking ever forward. He is missed daily. With this all being said, mu heart was irreparably broken the day Robin Williams left u. Those two geniuses remind me of each other.
John Lennon was killed all because that assasissin name Mark David Chapman was angry at him for saying that The Beatles was very popular than Jesus Christ? This guy (Chapman) needs to grow up. Everyone is famous even Jesus Himself.
John Lennon was murdered when he was 40 a few weeks after releasing an album and was planning to go on tour. Michael Jackson was older and a drug addict. John Lennon's death was the most unexpected death in history, and should be #1 on this list
American's are still against gun control. Do they forget about John Lennon. What John said "Bigger than Jesus" was a joke if America wasn't so Bible crazy they would've laughed and he was an Atheist you know that song "Imagine"
2
Michael Jackson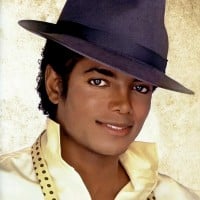 Michael Jackson (Michael Joseph Jackson; August 29, 1958 – June 25, 2009) was an American singer, dancer, and songwriter. He passed away from cardiac arrest caused by a propofol and benzodiazepine overdose on June 25, 2009. He donated (at least) a remarkable 500,000,000 dollars to charity. Michael is also known as The King of Pop (a title given to him by Elizabeth Taylor) or under the initials MJ. Dubbed the King of Pop, he is regarded as one of the most significant cultural figures of the 20th century. ...read more.
I picked Michael Jackson because when he died I was only 9 going on 10 years. And I didn't know all about his other brother s and sisters (except for Janet Jackson) and the Jackson 5, or about all about most of All the other songs he made.
Until he died so that's what kinda shocked

Note: I LOVE AALIYAH TOO, but I was only 1 when she died. So I didn't know what was going on... But the reason I picked MJ is because I was 9 when he died. But now that I'm older and I know a lot about her its kinda shocking how she was just about to be BIG she went on that plane and died. P.S. I didn't pick the other celebs either because I wasn't born when most of them died
Honestly MJ's death really hit me. I was only 8 at the time of his passing but when I heard about his death it bothered me even though my understanding of death wasn't as clear at the time. As the years progressed and I got to know more about MJ, his music, and how he impacted not only the music industry but the world, I came to realize that we really lost someone special. Now nearly a decade later June 25th still remains a sorrowful, difficult, and emotional day for me, spent watching his music videos and listening to his incredible music. His music got me through happy and sad times in life and even though physically he isn't here with me I still feel this connection with him through his music leaving me feeling content and joyed. This man was truly something else and I'm yet to witness an artist as widely known as he was yet still maintain his never ending compassion, humbleness, and desire to make a difference in this harsh world. RIP MJ, your legacy lives on.
I was so sad of his death since I heard about it. It's so entirely sad that I could not focus on my schooling life and every happy images of him were all like it really makes me wanted to cry. Also the saddest thing is that I grew up listening to his songs though I was born in 1995, and seriously. It's all sad. Its sadder gwen people accused him of molesting kids and now his death is even sadder than that. I also pity his kids and was hoping the best for them. RIP, Michael Jackson
His death and John's death were so widely felt. I remember as a teenager when the day Michael Jackson died, there were so many of my schoolmates playing Michael Jackson's songs to pay condolence for him.

I wasn't born yet when the day John died, so I cannot comment much about John's death.
3
John F. Kennedy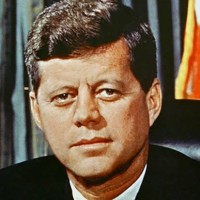 John Fitzgerald Kennedy (May 29th, 1917 - November 22, 1963) commonly referred to by his initials JFK, was an American politician who served as the 35th President of the United States from January 1961 until his assassination. The Cuban Missile Crisis, The Bay of Pigs Invasion, the Nuclear Test Ban ...read more.
Kennedy's death was a tragedy. Not only did he leave behind his wife and young children but left behind a nation. Kennedy's tragic death stages the question for the United States of "what could have been? " In only three years Kennedy achieved more than most other presidents but three fatal shots ended an unfulfilled life
This death saddened me too. He was just going in Dallas to make a speech, then Pee Barbie Oswald assassinated him. What makes it worse, is over 1,000 people saw the shooting.
I wasnt alive then... But I'd imagine that the death of a president would be very shocking.
Saddest part I think is Kennedy could have been on the list of one of our greatest Presidents
4
Robin Williams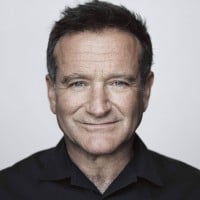 Robin McLaurin Williams was an American actor and comedian. Starting as a stand-up comedian in San Francisco and Los Angeles in the mid-1970s, he is credited with leading San Francisco's comedy renaissance. He died in 2014.
For some on this list, you knew they were physically sick or had flirted with disaster but I thought Robin Williams was different. I later found out that Williams had many demons pulling him in so many bad directions. During interviews he seemed so energetic and at peace with himself, it felt like a nightmare to find out how he passed away and why. He was such a great comedian and dramatic actor. It was just a huge loss.
I was at my grandparent's house with my relatives when my cousin said Robin Williams died. at first I thought he was joking so I looked it up, and I turned as pale as a ghost from what I was reading. R.I.P. Robin, I'm sorry your depression drove you to suicide. I grew up with you, and getting the news was like someone punched me in the stomach. you're in a better place now :(
He was in a word, special. He touched so many people. It's so sad he's gone. I pray he is at peace now. Depression is horrible. Count yourself lucky if you or a loved one had not been effected by it.
A part of my childhood fell when I heard the new, last time I saw him, he was on the Ocarina of time 3D with his daughter Zelda..

after his loss, his daughter had to deal with horrible people, mocking him, his memory..

it was terrible.
5
Martin Luther King Jr.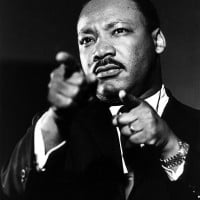 Martin Luther King Jr. (born Michael King Jr.; January 15, 1929 – April 4, 1968) was an African American minister and activist who became the most visible spokesperson and leader in the civil rights movement from 1955 until his assassination in 1968. King is best known for advancing civil rights through ...read more.
He was a great guy he could not finish his journey so it is are duty to carry on his legacy cause that's what he would want us to do. R.I.P MLKJ
Truly a great man who would have accomplished so much more had he been given more time on this earth.
He was such an amazing person. So brave, a peacemaker, why did he have to get shot?
A great Christian man who slaved for freedom.
6
Freddie Mercury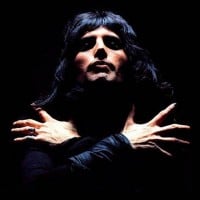 Freddie Mercury (born Farrokh Bulsara, 5th September 1946 - 24th November 1991) was a Zanzibari-born British singer of Indian descent, songwriter and record producer, known as the lead vocalist and songwriter of the British rock band Queen. He also became known for his flamboyant stage persona and four-octave ...read more.
The biggest loss of the music industry. Your legacy will live on Freddie, you are a legend.
I love you Freddie Mercury. I will always will. RIP Freddie. I love Queen
We lost the greatest voice, and it is a tragedy.
We will miss you Freddie. I loved Queen.
7
Whitney Houston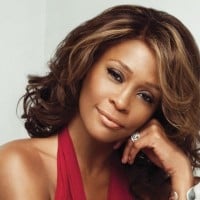 Whitney Elizabeth Houston (August 9, 1963 – February 11, 2012) was an American singer, actress, producer, and model. In 2009, Guinness World Records cited her as the most awarded female act of all time. Houston is one of pop music's best-selling music artists of all-time, with an estimated 170–200 million records sold worldwide. She released seven studio albums and three movie soundtrack albums, all of which have diamond, multi-platinum, platinum or gold certification.
Whitney had an amazing voice. It was a shocking death. It happened in a hotel bathtub.
An absolute legend. I am brought to tears every time I think of her. Rest in peace
I miss you Whitney
8
Amy Winehouse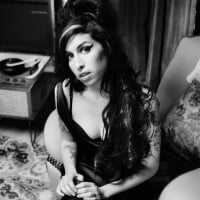 Amy Jade Winehouse was an English singer and songwriter known for her deep expressive contralto vocals and her eclectic mix of musical genres, including soul, rhythm and blues, and jazz. She is also a well-known member of the 27 Club, as she overdosed on alcohol at age 27.
Amy Winehouse had the most unique and special voice, I was so sad when she passed away. She was one of the greatest female singers and she could have been even better if she had the opportunity... She will be missed.
Do you know? There is a conspiracy theory that involves musicians and artists dying in the ag 27, cause Shane Dawson Conspiracy T.V. said, " They exchange their soul to the beast cause they just wanted money, praise, and fame
Amy was one of my favorite singers in the world. She had a very special vocal and very beautiful and touching songs. She could have been a legendary artist.
Her style of music was amazing! RIP Amy
9
Diana, Princess of Wales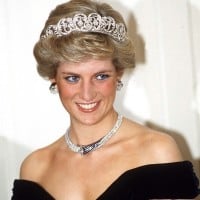 Diana, Princess of Wales (born Lady Diana Frances Spencer; 1 July 1961 - 31 August 1997), was the first wife of Charles, Prince of Wales, who is the eldest child and heir apparent of Queen Elizabeth II, and the mother of Prince William, Duke of Cambridge, and Prince Harry, Duke of Sussex. She married Prince Charles on 29 July 1981, and separated from him in 1992 before finally divorcing him in 1996. She was killed in a car crash on 31 August 1997.
Diana's death is shocking, Because she was so active with helping humanitarian aid in the 3rd world countries.
Easily the most shocking celebrity death. The world stood still the day after,
Her's and Michael's deaths are the most shocking ones.
One reason why paparrazis are the most annoying people for celebrities.
10
Elvis Presley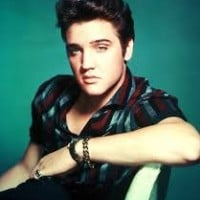 Elvis Aaron Presley (January 8, 1935 – August 16, 1977) was an American singer and actor. Dubbed the "King of Rock and Roll", he is regarded as one of the most significant cultural icons of the 20th century. His energized interpretations of songs and sexually provocative performance style, combined with a singularly potent mix of influences across color lines during a transformative era in race relations, led him to both great success and initial controversy. ...read more.
You may hate me saying this, but this wasn't really shocking. In his later career, he had problems with overeating and drugs, so it was expected for him to die in around 1972-1987.
He was a great guy
The Newcomers
?
Lance Reddick
No words can describe what just happened. He will always be remembered for contributing to the John Wick films & for his roles as the general on the DuckTales revival & Percy Jackson. He left us in St. Patrick's Day. R.I.P. (1962-2023).
? Jimmy Reed
The Contenders
11
Marilyn Monroe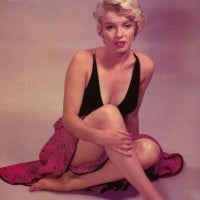 Marilyn Monroe (born Norma Jeane Mortenson Baker; June 1, 1926 – August 5, 1962) was an American actress, singer and model. Decades after her unexpected death, she has remained one of Hollywood's greatest sex symbols with her eye-catching style, champagne blond hair, and breathless manner of speaking. ...read more.
Amazingly beautiful and charming Marilyn Monroe left us in 1962. I'm still shocked because she was going to focus on much more serious and dramatic roles. Believe me, she was very talented, kind and smart woman
Such a sad death... I still watch her... I wish she was till with us!
12
Tupac Shakur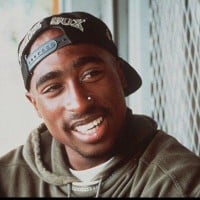 Tupac Amaru Shakur, also known as 2Pac, was an American rapper and actor born on June 16, 1971 in East Harlem, New York. Tupac sold over 75 million records worldwide and has been referred to in multiple major publications such as Rolling Stone as one of the greatest music artists of all time. 2Pac was ...read more.
He had a rough youth. Then when everybody was looking this way gets shot so sad
Amazing voice and rapping skills tied with emine to bad he died *cries* hug me!
My dad just visited the street in las vegas he got shot on. R.I.P pac
Assassination happens to people with lots of jobs, not just politicians
13
Dimebag Darrell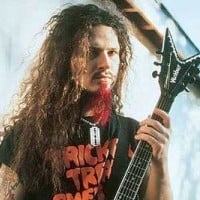 Darrell Lance Abbott, also known as Diamond Darrell and Dimebag Darrell, was an American guitarist and songwriter best known as a founding member of two bands, Pantera and Damageplan, alongside his brother, Vinnie Paul. Abbott died in 2004 after he was shot by a mentally unstable fan.
A great guitarist shot onstage while performing. What can be more shocking than this?
No one expected him to be shot on stage which he didn't deserve that at all R.I.P Dime
Shot on a stage.
14
Keith Green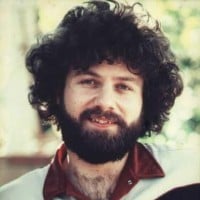 Such a tragic, unexpected, sad death. Thanks Keith for all the effort you put into spreading Jesus' love.
15
Heath Ledger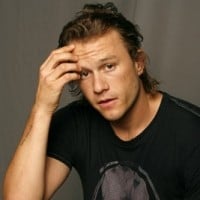 Heath Andrew Ledger was an Australian actor and director. After performing roles in Australian television and film during the 1990s, Ledger left for the United States in 1998 to develop his film career.
He was an amazing actor, I would love to have seen what he would have done with his career. I think he would have been acting for decades to come.
His portray of the joker was amazing best I've ever seen and he did the accent perfectly and probably is a very underrated actor for his work I feel bad for his death R.I.P Heath you will always be amazing in my hear
He had such a bright future and it was really sad for him to die at 28. The saddest thing is he died thinking everyone hate his portrayal of the Joker.
10 things I hate about you, brokeback mountain and of course his legendary portrayal of the joker. You will be missed buddy
16
Chris Cornell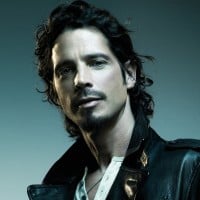 Christopher John "Chris" Cornell was an American rock musician and singer-songwriter, best known as the lead vocalist, primary songwriter and rhythm guitarist for Seattle rock band Soundgarden and as former lead vocalist and songwriter for the supergroup Audioslave. His vocal range was C2 to A5, while ...read more.
17
George Washington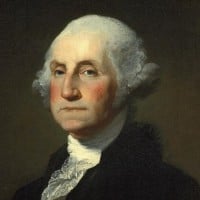 George Washington (February 22, 1732– December 14, 1799) was an American military officer, statesman, and Founding Father who served as the first president of the United States from 1789 to 1797. Appointed by the Continental Congress as commander of the Continental Army, Washington led the Patriot ...read more.
Difficulty to breath.
18
Selena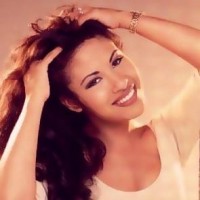 Selena Quintanilla-Pérez was an American singer, songwriter, spokesperson, actress, and fashion designer.
Selena's death shocked a lot of people because it left fans unable to see what more she had to offer. She was so young, beautiful and a very sweet person. She had so much more to show but all we can remember is the legacy she left behind.
Unlike some of the other celebs (may they RIP) Selena was murdered. She wasn't dealing with troubles such as drug abuse or depression. Someone else ended her life in cold blooded murder.
If she was still alive, there's no doubt that she will be one of the biggest star of all time... If only...
19
Chester Bennington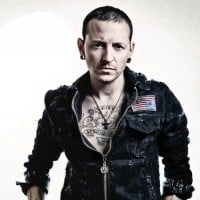 Chester Charles Bennington (March 20th, 1976 - July 20th, 2017) was an American musician, singer, songwriter and actor, best known for being the lead singer of Linkin Park. Before he was known for Linkin Park, Bennington was the lead singer of post-grunge act Grey Daze who was heavily inspired by Stone ...read more.
God I loved Chester. When I was a kid Lublin park was my favorite band. When I heard of his passing I cried for an hour just listening to linkin park songs. Very tragic. Just shows you money can't buy happiness and that just because you have it all doesn't mean your immune to depression and whatnot. Rest In Peace buddy!
Linkin Park is my second favorite band, so this death came as a shock to me.
Rest In Peace, Chester Bennington.
I will never forget you, and your legacy will remain!
You have helped rock music a lot throughout the years.
This really shocked me. I was on my way home from Atlantic City today, when I heard on the radio that Chester killed himself. Rest in peace.
The leader of Linkin Park dying shocked all of us TopTenners. Even if I find metal overrated, he still didn't deserve this death.
20
Kobe Bryant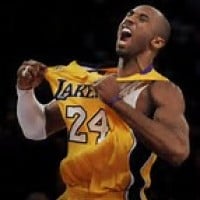 Kobe Bryant (1978 - 2020) was an American retired professional basketball player. He played his entire 20-year career with the Los Angeles Lakers of the National Basketball Association. Kobe Bryant has won 5 NBA championships with the Lakers and was the all-time leading scorer in Lakers franchise history. ...read more.
21
Kurt Cobain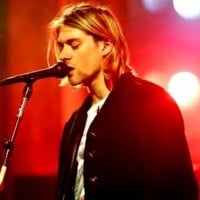 Kurt Cobain was born February 20, 1967, in Aberdeen, Washington. In 1987, he started the grunge band Nirvana, which became one of the most successful bands ever. He was a talented yet troubled grunge performer. Kurt Cobain became a rock legend in the 1990s with his band. He committed suicide at his ...read more.
His death was a tragedy and is mourned by millions each and every day. He changed the world and music as we see it. He will not be forgotten.
RIP Kurt.
We love you
R.I. P Kurt. A legend, who started a whole era, and ended it by himself. Thanks to him, grunge became popular.
This man was a very great person. He helped okay so many of us who were struggling.R.I.P. Kurt Cobain
Legend! Changed history and many lives! Thanks for the amazing music cobain, R.I. P
22
Paul Walker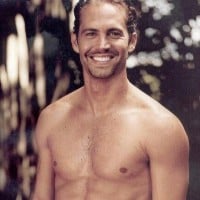 Paul William Walker IV was an American actor . Walker began his career guest-starring in several television shows such as The Young and the Restless and Touched by an Angel .
One Of The Saddest deaths he was an amazing actor he was amazing in the Fast and Furious movie series. Fast and Furious will not be the same without him. he cared about the poor people as he has his own charity so sad he died RIP Paul Walker you will be missed
One of my favorite actors. When I found out I could not stop crying.
He will be missed for his humor, his fans and the help that he gave those in need.
May he Rest In Peace
One of the best actors. A gifted person, taken tragically. Way too young to die. RIP Paul. We love you.
The song see you again makes it even more sad. The bonds of friemdship the wiz Khalifa and charlie puth stabilised are just too damn high.
23
Marvin Gaye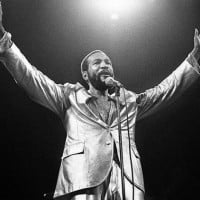 Marvin Gaye (born Marvin Pentz Gay Jr.; April 2, 1939 – April 1, 1984) was an American singer and songwriter. He helped to shape the sound of Motown in the 1960s, first as an in-house session player and later as a solo artist with a string of hits, earning him the nicknames "Prince of Motown" and ...read more.
Sad that his own father is who killed him.
24
Cameron Boyce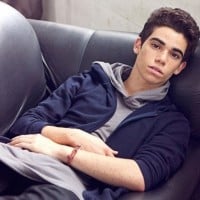 Cameron Boyce (May 28, 1999 - July 6, 2019) was an American teen actor best known for his roles in the feature films Mirrors, Eagle Eye, Descendants, Grown Ups, and Grown Ups 2, as well as for his starring roles as Luke Ross on the Disney Channel comedy series Jessie and as Conor on the Disney XD series Gamer's Guide to Pretty Much Everything.
This one was the most shocking to me personally, because I grew up watching him in Disney Channel and it came like completely out of the blue.
Honestly, I think we all knew that our favorite celebrities as kids wouldn't be around forever and at least one of them probably would end up dying young. But I don't think any of us thought that it would be Cameron Boyce of all people. Even though it has been almost four months since he died, I just can't process the fact that he's really gone. He was definitely too young and he had such a bright future ahead of him. It broke my heart to find out that he was dead since I grew up watching him on T.V..
At only 20, he died of an ongoing medical condition.
He played on Jessie and Descendants on Disney Channel.
Disney Channel has a lot of weirdos, but this was just shocking.
He died so young at the most unexpected time.
This is one of the most heartbreaking days for all of Disney Channel.
R.I.P.
R.I.P Cameron Boyce. You will be truly missed. He was such a great guy. He was so nice, and all he wanted to do was make the world a safer place.
25
Avicii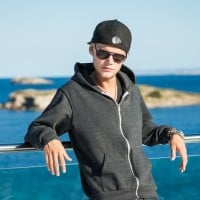 Tim Bergling (September 8, 1989 - April 20, 2018), better known by his stage name Avicii, was a Swedish electronic musician, DJ, remixer and record producer. He is best regarded for his work in Electronic Music during the 2010s in which his works have charted among the Top 40 Radio and for his influence towards 2010's contemporary Electronic musicians. Berling was known to have had health problems in his personal life, which severely impeded his career as a music artist. He retired from touring in 2016 due to being overwhelmed by health complications and needing surgery and medication. Berling committed suicide in 2018 due to thoughts of depression.
This is very tragic. Tim was so talented and sensitive and successful in what he was doing, but struggled a great deal while here on earth. I can highly recommend His biography!
Needs to be in top 5
PSearch List