Top 10 Best Republican Presidential Candidates of 2012
Welcome to the exploration of the noteworthy group of individuals who sought the Republican Party's nomination for President in the 2012 United States elections. This was a year where the political landscape was vibrant, and the competition was fierce. The candidates ranged from seasoned politicians to business leaders, each bringing their unique perspectives and visions for America's future to the table.

Each candidate had their strengths and weaknesses, their defining moments and their stumbles. Some might argue that the 'best' candidate is the one who resonated with their personal beliefs the most, while others may judge based on charisma, policy proposals, or leadership skills.

The Top Ten

1 Ron Paul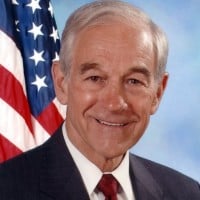 Ronald Ernest Paul is an American author, physician, and retired politician who served as the U.S. Representative for Texas's 22nd congressional district from 1976 to 1977 and again from 1979 to 1985, and for Texas's 14th congressional district from 1997 to 2013.
Not even close. Thomas Jefferson, Thomas Paine, Samuel Adams, Patrick Henry, and Benjamen Franklin all would vote for him. "The Best Government, is the one that governs the least, "~Thomas Jefferson. I might add one that follows the constitution, just like Ron Paul.
The person that the United States, and the world in fact, in order to modernize.
Ron Paul is ' awesome! He is the only Republican canadite with a sensible mind, and cares about all people, and is not a religious freak. Yes, I'm athiest
2
Mitt Romney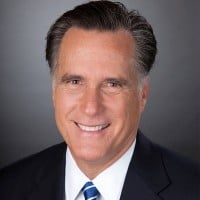 Willard Mitt Romney is an American businessman and politician who served as the 70th Governor of Massachusetts from 2003 to 2007 and was the Republican Party's nominee for President of the United States in the 2012 election.
The only candidate that's friendly with us athiest liberals fox news haters. He's not a gay-hating douchebag. Also, he's the only one who knows what he is doing with our economy. Lower taxes, in-source, better for everyone.
He would be the first Mormon president. It's true.
3
Newt Gingrich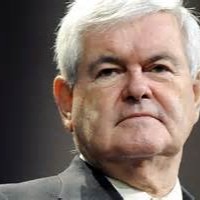 4
Chris Christie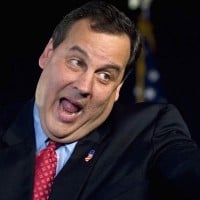 Christopher James "Chris" Christie is an American attorney, politician and member of the Republican Party who served as the 55th Governor of New Jersey. His term ended on January 23, 2018.
5
Paul Ryan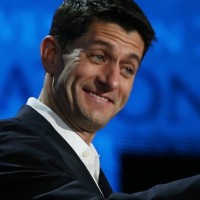 Paul Davis Ryan Jr. is an American politician who served as the 54th Speaker of the United States House of Representatives from 2015 to 2019.
6
Rand Paul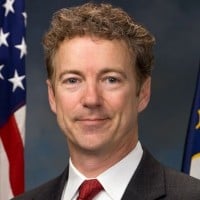 Randal Howard "Rand" Paul is an American politician and physician. Since 2011, Paul has served in the United States Senate as a member of the Republican Party representing Kentucky.
7
Bobby Jindal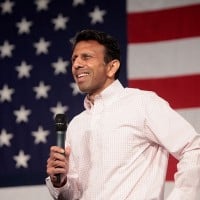 Piyush "Bobby" Jindal is an American politician who served as the 55th Governor of Louisiana from 2008 to 2016, a former US Congressman, and former vice chairman of the Republican Governors Association.
A young Indian man going up against a young black man could be interesting.
8
Sarah Palin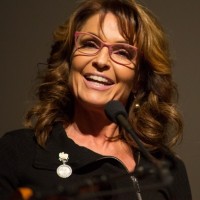 Sarah Louise Palin is an American politician, commentator, and author who served as the ninth Governor of Alaska from 2006 until her resignation in 2009. As the Republican Party nominee for Vice President in the 2008 Presidential election running with the Republican presidential nominee, Arizona Senator John McCain, she was the first Alaskan on the national ticket of a major political party and the first Republican woman nominated for the vice presidency.
It would be a dead tie between Palin and Romney. I suppose I would have to vote for (if I were 18 *sighs in dissapointment*) whomever DOESn't get booted out of the campaign in the primarys.
9 Herman Cain
10 Jon Huntsman Jr.
The Contenders
11
Jeb Bush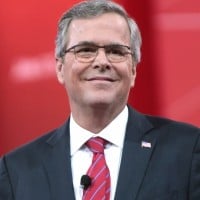 John Ellis "Jeb" Bush is an American businessman and politician who served as the 43rd Governor of Florida from 1999 to 2007.
12
Marco Rubio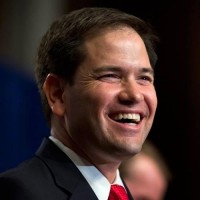 Marco Antonio Rubio is an American politician and attorney, and the junior United States Senator from Florida.
13
Dick Cheney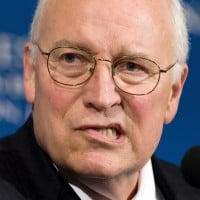 Richard Bruce Cheney, generally known as Dick Cheney is an American politician and businessman who was the 46th Vice President of the United States from 2001 to 2009, under President George W. Bush.
14
Ben Carson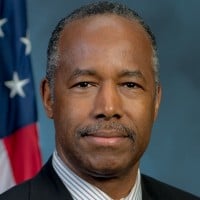 Benjamin Solomon "Ben" Carson, Sr. is a retired American neurosurgeon and former candidate for President of the United States.
This is 2016 talking to you from the future. Not so much.
A great choice for 2016.
15
Mike Huckabee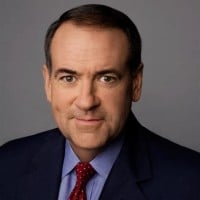 Huckabee has great potential. He was 2nd place in 2008 and fought hard. He doesn't come across as as nutty as Palin or Newt.
16 Rudy Giuliani
17
Gary Johnson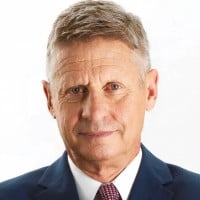 Gary Earl Johnson is an American businessman, author and politician who served as the 29th Governor of New Mexico from 1995 to 2003 as a member of the Republican Party.
He is a libertarian who is also an atheist and he is the only atheist in the election
18
Eric Cantor
He is the #2 House Republican, in case you're unaware.
19
John Ensign
People will forget about the scandal soon enough, Ensign.
20 Mark Sanford
21
Tim Pawlenty
Has there ever been a faster fade-out than this incredible phony from my state of Minnesota? He got his cushy lobbying job, which was all he wanted in the first place. Thank God we elected Mark Dayton as his successor!
BAdd New Item