Top Ten Best Daytime Soap Operas
The Top Ten
1
General Hospital
The Show is always changing, sometimes much too slowly, but I enjoy it. Except for right now with the Drew/Jason fiasco. Many fans are upset and it is a no win situation. No matter what they do, they will loose fans. I watched the old Soaps with my Mom when she was living, but you have taken most of them off the air. I realize times change, but when soaps try to shove new lifestyles down consumers throats, then they loose consumers. Hopefully GH will be more tactful with the remainder of their time on air.
GH has most wins ever for best daytime drama for Emmys, is longest running drama still on air, most watched daytime event ever, and under head writer Chris Van Etten has great dialogue, supberb acting. And again centers around the hospital, GH is as good as it gets right now. Tune in if you haven't in awhile unless you prefer fluff, explosions, and no dialoge then follow the old GH writer over to Days. Where I am for sure he will have all if there characters just repeating what is going on, Ron C was the only GH writer that almost sent me away from Port Charles for good.
I love the story lines and the characters! I've been watching this show for over 35 years!
I absolutely love GH I have been watching this for four 42 years I love ask the actors and the plot lines are exciting abd nilly Miller is Perfect twin for Jason Morgan. This show had the hottest men of GH then any other soap love love GH
2
Days of Our Lives
I have been watching Days since Susan Hayes (Julie) was a young girl. I would watch after I got out of school. My favorite part was Christmas at the Horton's and how each member of the family had their own ornament with their name on it. It united them as a family. Julie at that time had a thing for David Banning; if I remember correctly. I believe that was back in 1965-66. Love the soap!
I have been watching this show sence I was a little Girl with my grandma who has seen even the first one ever! Never a dull moment always some new story going on weather its twisted, creepy, or just a good story line, it has good acting and my favorite soap opera!
Because it keeps me on my toes and at the edge of my seat. I have been watching for at least 35 years on and off. Days of Our lives is the best day time soap opera and I hope it stays on forever.
I'm only 16 now, by ever since I was a little girl I have watched this classic soap opera with my grandmother, it's twisted and definitely the best one out there! Love it!
3
The Young and the Restless
Just started watching this as I can't get into the other 2 on T.V.. Victor Newman and Jack Abbott use their family to get at each other and to try to be better than the other. Great story lines although I do miss Billy Miller as Billy Abbott. He had the face of someone who was always getting into trouble where as the new Billy character is more mature in features. Love all the capers and escapades of all the characters. The story line with the plane crash, the killer who has killed 2 and framed Sharon, as well as the real life exposure of issues that present themselves to many people - cancer, DWI accident, etc are important in making the soap realistic. Love the show.
4
All My Children
This is the only one I watched totally devastated its no longer on.
Most iconic character, most video taped show in history, ratings and emmys.
5
As the World Turns
As the World Turns is an American television soap opera that aired on CBS for 54 years from April 2, 1956, to September 17, 2010. Irna Phillips created As the World Turns as a sister show to her other soap opera Guiding Light.
6
Guiding Light
I grew up watching this show with mother and her friends. I continued to watch it through college.
I was so sad when Guiding Light went off the air!
7
One Life to Live
My mother used to watch this until they took it off the air.
8
Dark Shadows
My absolute favorite show of all time!
9
The Bold and the Beautiful
What I love about this show is it's character driven. That is always the best route to go. Irregardless of how annoying some stories might be, you still care about what happens to the characters which is the key to any soap fan.
I like how the characters are portrayed. Each and every one has a special feature and characteristic.
It perfectly reflects our day to day lives. Great show!
The best show I love it
10
Passions
This show is awesome! I wish it were still on regular cable.
The Contenders
11
Santa Barbara
Loved watching Jed Allen in a spin off forming the head of his family on Santa Barbara. Lasted a few years but was good and interesting while it was on.
The humor on Santa Barbara and the super couples and action made this my all-time favorite soap.
12
Coronation Street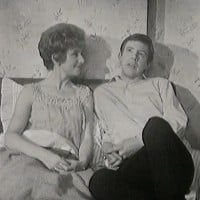 Coronation Street is a British soap opera created by Granada Television and shown on ITV since 9 December 1960. The programme centres on Coronation Street in Weatherfield, a fictional town based on inner-city Salford.
A captivating and always interesting soap opera with real life problems resolved over time on one British street. This show is highly addictive and always leaves you wondering what's going to happen next.
Great storylines based off of interesting characters, sharing their daily lives with us on a street in Manchester.
Not American soaps like General Hospital, The Bold and the Beautiful which are stage plays
By far the best
13
Another World
Loved watching Another World when Rachel first met Steve, who was eventually killed in an accident. Adda who played her mother was a down to earth middle class lady who while Rachel was looking for something more which is why she married the doctor. After divorcing him, she met Steve and moved on up
14 Port Charles
15 Fifteen
16
House of Anubis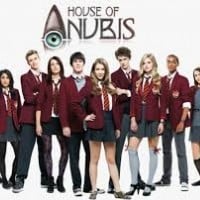 House of Anubis is a mystery television series developed for Nickelodeon based on the Dutch-Belgian television series Het Huis Anubis.
17 Spyder Games
18 Ryan's Hope
19 Empire
20 Hotel Cæsar
21
The Doctors
The Doctors was on when I was in high school. It revolved around the hospital where Dr. Aldrich worked. Susan Flannery who appeared in the Bold and the Beautiful for many years starred on the Doctors as the love interest to one of the doctors. It seems like a lifetime ago.
BAdd New Item