Best Supporting Performances In a Television Sitcom
You know the characters that make up the show, but aren't recognised as the stars. Supporting characters usually deserve more credit, often they're even better than the main star.

The Top Ten

1 Marsai Martin - black-ish

2 Conchata Ferrel - Two and a Half Men

3 Ernie Sabella - Perfect Strangers

4 Rich Fulcher - The Mighty Boosh

5 Sofia Vergara - Modern Family

6 Lisa Kudrow - Friends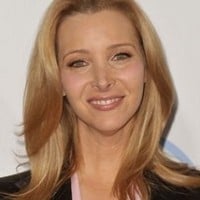 Even though the Friends cast are supposed to be an ensemble, Phoebe and Joey were often treated as second fiddle. Lisa Kudrow performance of the quirky character is unforgettable. From playing dodgy guitar, to talk about her past street life, the sweet, caring Phoebe is probably the best of the Friends cast!
Kudrow is a comical genius and in this particular show, showed her co-stars a masterclass of underplayed comedy.
Supporting? You serious bro?! And Joey too wow.
7 Pat Buttram - Green Acres
8
Mayim Bialik - The Big Bang Theory
The former Blossom star joined the Big Bang Theory cast in it's fourth season, after guest starrin briefly in the Season 3 finale. Amy Farrah - Fowler, her character is a neurobioligist, who is like a female version of Sheldon, the show lead star, she devotes her life to Science. However, under the influence of Penny, Amy learns about the fun side of laugh. She throws away her organised schedule and trades it for an awkward pair of high heels.
9
Neil Patrick Harris - How I Met Your Mother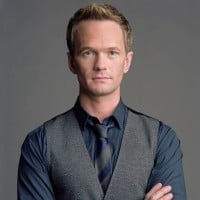 Neil Patrick Harris is an American actor, writer, producer, comedian, magician, and singer. He is known primarily for his comedy roles on television and his dramatic and musical stage roles.
Acts natural. The straightest gay guy I've ever seen. Can't believe they actually put up Mayim Balik and KH above Neil Patrick Harris.
10 Noel Fielding - The IT Crowd
The Contenders
11
Vivian Vance - I Love Lucy
Ethel Mertz, Viv was an excellent co - star to comedy genius Lucille Ball and was as genius Lucy. The chemistry between the two female character was amazingly and they came up with some of the most iconic T. V moments in history. In 1954, she won the first ever Best Supporting Actress in a Comedy Series Emmy. Vivian went on the co - star in Lucille Ball's followin up series - The Lucy Show, where she and Lucy also made some excellent moments.
12 Kunal Nayyar - The Big Bang Theory
13 Jason Alexander - Seinfeld
14
Valerie Harper - The Mary Tyler Moore Show
Valerie must of been good, she left the Mary Tyler Moore Show after four season to star in her own spinoff "Rhoda" which lasted five seasons, two of which made the top ten shows of the year. Rhoda was sarcastic, strange and interesting.
15 Jane Leeves - Frasier
16
Julia Louis-Dreyfus - Seinfeld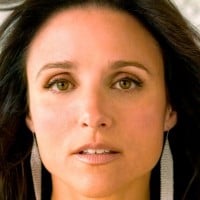 17
Hayden Rorke - I Dream of Jeannie
I Dream of Jeannie is often forgotten when people talk about sitcoms, and it shouldn't be. Hayden Rorke played Dr Bellows, a psychiatrist, who frequently experience strange happenings concerning Jeannie and Major Nelson. He famous line, 'He's done it me again, ' is performance was the best facial expressions ever!
18
Jon Cryer - Two and a Half Men
Jon Cryer is a great character, much better than Charlie Sheen. He won an Emmy for best supporting actress, before being given the lead role in Season 9, winning the Best Lead Actor in a Comedy Series Emmy in 2012.
19
Betty White - Hot In Cleveland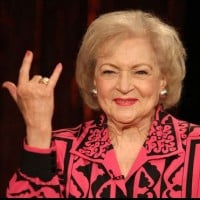 Betty White Ludden (January 17, 1922 - December 31, 2021), known professionally as Betty White, was an American actress, animal rights activist, author, comedian, radio host, singer, and television personality.
Still going great in her 90's, Betty White was only meant to guest star in the pilot, but was so good, they made her a main cast member. The best thing Betty has ever done, including the Golden Girls and Mary Tyler Moore Show.
20
Matt LeBlanc - Friends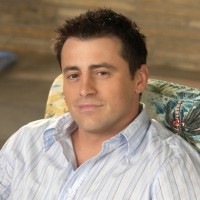 Matthew Steven LeBlanc (born July 25, 1967) is an American actor, television host, and producer. He attracted international recognition and acclaim for his portrayal of Joey Tribbiani on the popular NBC sitcom Friends, which ran from 1994 to 2004; He currently stars as Adam Burns on the TV show Man With a Plan on CBS Mondays.
Much like Phobe, Joey's character often became a second fiddle. Matt LeBlanc's performance of the brain-dead' ladies man Joey Tribbiani was terrific. He went on to star in 'Joey' his own spin- off.
21
Doris Roberts - Everybody Loves Raymond
Her, Frank and Robert made the show.
22 John Banner - Hogan's Heroes
23
Michael Richards - Seinfeld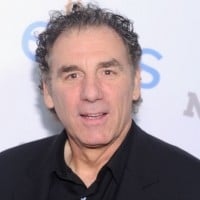 Michael Anthony Richards (born July 24, 1949) is an American actor, writer, television producer and comedian best known for his work on the television sitcom Seinfeld. He began his career as a stand-up comedian, first entering the national spotlight when he was featured on Billy Crystal's first cable TV special. He incited media furor while performing at the Laugh Factory comedy club in late 2006 after a cell phone video was published of him launching into an expletive-laced racist tirade after earlier interruptions from a group of late-arriving audience members. Due to significant media coverage of the event, Richards announced his retirement from stand-up early in 2007.
Best actor ever! Come on
24
Catherine O'Hara - Schitt's Creek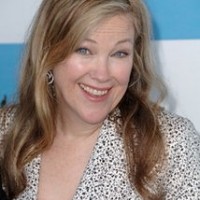 Catherine Anne O'Hara is a Canadian-American actress, writer, and comedian. She first drew notice as an actress in 1974 as a member of The Second City improvisational comedy troupe in Toronto.
She plays Moira Rose like a combination of Ms. Darbus from High School Musical, Tyrannia Vamperl from Wunschpunsch and Delia Deetz from Beetlejuice.
25
Christina Applegate - Married... with Children
A blonde bimbo who doesn't get old after 11 seasons!
PSearch List