Best Child Actors & Actresses On Indian Television
The Top Ten
1
Siddharth Nigam
He is just a fab and india should be proud to have an actor and dancer like him. He is truly a God gift and a legend. He is made to do something really big and one day he will achieve everything he wants and deserves. I hope film industry takes him soon for movies and big projects so that indian cinema becomes proud. He is an ocean of talent but sad that he is not getting the importance he deserves. He is a unique person and a pure soul and so down to earth.
He is the first actor who impresses me from his acting his confidence his way of speaking dialogues his eyes that speaks everything and obviously his personality...I want to meet a person like you and I m dying to meet you...
He is a really good actor and is shining so brightly at such a young age. Being both gymnast and an actor, I appreciate him a lot and hope for his best.
Siddharth Nigam is the best natural actor I have ever seen. He is a combination of hotness sexiness and cuteness. He is just my whole world.
2
Anushka Sen
Ansuhka is very very talented and beautiful she is just adorable in this world...May god she will our next generation miss universe and star in the world.
Anushka Sen is the best Outstanding person! Besides, Nidhi Bhanushali and Jannat Zubair Rahmani are also really amazing!
She looks stunning and is a very natural and hard working actor.She justs gets inside the role which she get. She has awesome pics and has maintained herself very nicely
Anushka she is a super talented actress she works so hard and honestly, she also loves her fans so much and her smile is so adorable she makes me feel like there are still good people in the world she is so beautiful and lovely may Allah bless her with a great life
3
Dev Joshi
He is a rare gem of the child artist. The best child artist I have ever come across who plays the lead role in one of my most favourite show, Baal Veer. Besides he has worked in 20 Gujarati Films and numerous advertisements! He really deserves to get as many votes as possible and all your support so that he would be number 1:) Other than that, he is also very intelligent to be coping with his school studies very well, considering the fact that he only goes to school 10 days in a month! We really hope u would be no. 1. ALL THE BEST!
His smiles makes billions of people happy.. He deserves the first position . Besides Baalveer he worked in 20+ Gujarati films , and number of Advertisements . his expressions can make u feel the pain during the saddest scenes . In real life not having Attitude but Helpful , kind , honesty nature is a big deal ! Spending time with family . Inspite of having this big Schedule is just enormous ...he deserve the most number of votes ...
He has very attractive smile and handsome looking. He is very talented for acting. He is my favorite actor. And like baalveer very much. Wish you for go to bollywood in future!
I love you Dev Joshi and I love your acting. You are brilliant actor and you are my favourite actor. Please keep doing the popular show Baalveer.
4
Avneet Kaur
She is the most beautiful child actress in india from indian television.. Princess/Sultana Yasmine is my favourite character from avneet kaur. She is my favourite actress..
Most beautiful she is like my girl friend so I amaze that both are twins avneet is indian beauty she is my beauty. Avneet is most beautiful. I want spouse like avneet mind it like avneet
She is my inspiration and the best in acting, dancing. I love her beauty tips.
Bold Fit I want be his personal assistant.
5
Jannat Zubair Rahmani
She is the best... Always wowed us with her performance. She is Such a good actress. I just love her acting and everything she does
She is most beautiful and cutest girl in the universe...
She is in my heart..
Jannat is my love.
I had never seen like Jannat
She is best...love you Jaanu
Jannat I also want to be a great actress like you.
Jannat you are so cute... You are a great actress
6
Faisal Khan
After mesmerizing the audience with his superb dance moves... He setting up bench marks in acting too..
Amazing talent... With such super expressions that too in his first show.. And he is so much in character that..
May god bless him and take him to amazing heights..
Keep it up Faisal..
Faisal Khan is pretty amazing but I feel that Dev Joshi deserves just as much as this. He is extremely amazing and deserves as many votes as possible.
Dev Joshi is more better than Faisal Khan. Faisal Khan is not that good and special any better more than Dev Joshi.
Besides Dev Joshi, Bhavya Gandhi is also really good and special. Both of them are way better than Faisal Khan.
7
Ashnoor Kaur
Beautiful & talented girl.
I love you ashnoor kaur
So cute lovable person
She is so nice
8
Nidhi Bhanushali
Nidhi Bhanushali is the best Outstanding person! Besides, Anushka Sen and Jannat Zubair are also really amazing!
You are so sweet nidhi
9
Reem Sameer Shaikh
She's like, so pretty, so talented and she has a very nice behaviour as well. And I'm saying that because I know as I've personally met her and seen that she's wonderful. Seeing her in reality shows, with different characters doesn't really define her. She is very different and realistic and my most favourite actor. Love you lots, Reem.
She is very beautiful and a natural beauty. She is full of talent. Hopen she does wonders in her life
Most cutest girl on T.V.
You are so cute reem
10 Tunisha Sharma
The Contenders
11
Arshifa Khan
She is the best actor, she is cute little pretty girl.. Smart girl she is
Arishfa is a cutie pie and has a kind heart with a little childishness.
Very good and pretty.. I like her very much...
She is energetic actor
12
Sumedh Mudgalkar
Instagram followers are always not the talent. Sumedh's talent is apart from others. He is so talented. Fit in every role, made for film industry. Born to be famous. A real, transparent and kind hearted person.
The best person, the best actor, the best personality I have ever known. This guys owns millions of hearts!
Superb dancer and actor with great looks and a charming voice. The best ever. Love you!
He is extremely talented and hardworking.
The cutest and genuine of all.
13
Roshni Walia
Anushka Sen, Nidhi Bhanushali, and Jannat Zubair Rahmani are more better than Roshni Walia. Roshni Walia is not that good and special any better more than Anushka Sen, Nidhi Bhanushali, and Jannat Zubair Rahmani.
Besides, Anushka Sen, Nidhi Bhanushali, and Jannat Zubair Rahmani are way more better than Roshni Walia.
Good From your first lead role only you won my heart...
Best and cute princess
14
Aditi Bhatia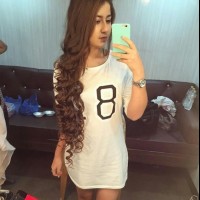 You are a mind blowing and your beautiful and cute
Amazing acting skills
Very good looking
15
Bhavesh Bhalchandani
Won many hearts from his performance in the serial "Veer Ki Ardaas Veer". He plays the character Ranveer.
I love you bhavesh
16
Shivam Roy Prabhakar
He is the best of all. He always talk nicely. I have met him many times. He is really down to earth person. Overall he is the best.
He should be always on top as I read about his struggle in an interview and a very good actor as well.
No doubt he is a fabulous actor and has a dynamic personality. Best as always.
Wow he is the best actor as always. And he should be on top always shivam roy prabhakar love you alwys
17
Amrita Mukherjee
The show"Bade Achhi Lagte Hain" became more famous after her entry.
18
Bhavya Gandhi
You are genius and very intelligent. You were so cute when you were little. You are great
Bhavya Gamdhi is the best Outstanding person! Besides, Dev Joshi is also really amazing!
You are very handsome & intelligent and also a very good actor.
He is very cute he is the 1 St best Actor in India television for me
19
Rudra Soni
Smart and handsome actor
You are acting very well..
He so cute and handsome
Your. Acting is good
20
Deshna Dugad
She has great acting ability in movies and T.V. shows and she will become a great actress in future I wish she become top actress,
Best of luck
She is very cute and innocent. Best child actress. No attitude and dedicated towards her profession.
She is really very hard-working and extremely beautiful I know that very well as I am her class teacher.She very well knows how to manage studies and her career
Performance was great... talented young artist
21
Yugvijay Tiwari
Yugviay If you are reading this since you shared this on your Facebook I want to tell you I am your big fan on Facebook and YouTube and please be my friend as I have some tips for you from Niharika.
Wow mostly people commented on Yugvijay Tiwari and after his photo "me, one day before the exam" gone viral I love him.
From 0% votes to 12% he just killed it. I don't much know about him but just his friends following his huge.
I like his looks cute and handsome and the way he sings in English accent! Is awesome...
22
Tara Sutaria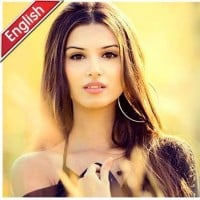 Tara is a singer,dancerand actor. She had worked in oye Jassi, the suit life of Karan and Kabir. She debut in 2019 with Student of the year 2
23
Aashika Bhatia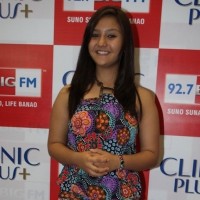 24
Shivangi Joshi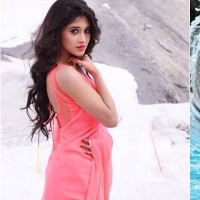 25
Vishesh Bansal
He has done many roles and is famous for his role as Budhha as Buddha and Addu in "Na Bole Tum Na Maine Kuch Kaha".
The most talented actor
You are great actor
PSearch List