Top Ten Most Cringeworthy TV Shows
The Top Ten
1
Avatar: The Last Airbender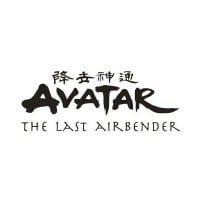 Avatar: The Last Airbender is an American animated television series that aired for three seasons on Nickelodeon from 2005 to 2008. Avatar: The Last Airbender is set in an Asiatic-like world in which some people are able to manipulate the classical elements by use of psychokinetic variants of Chinese martial arts, known as "bending". This show is often seen as one of the greatest cartoons of all time and is commonly thought to be an anime.
2
Fred: The Show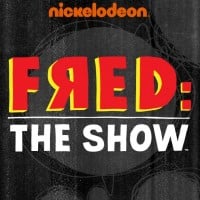 Fred: The Show is an American television series, created by Lucas Cruikshank that originally aired on Nickelodeon, in the United States from January 16 to August 3, 2012. It was cancelled after the first season due to low scores.
For some god forsaken reason I really liked the Fred movies as a kid, but even as a fan of those I have and always hated this show.
I have forgotten about this show for years.. thank you to the horrible people of the internet, I have now spent some of my presious time on earth remembering this pain in the..
This show isn't just cringeworthy, the fact that it exists is cringeworthy.
This is My Opinion On How the List Should Be:

1. Andi Mack (stupid show)
2. Sanjay and Craig
3. Fred: The Show
3
Marvin Marvin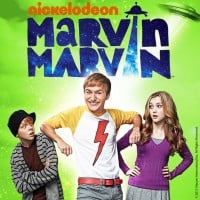 Marvin Marvin is an American science fiction slapstick comedy television series that aired from November 24, 2012 to April 27, 2013. The series stars Lucas Cruikshank as the title character Marvin Marvin, an alien teenage boy adjusting to human life.
4
Andi Mack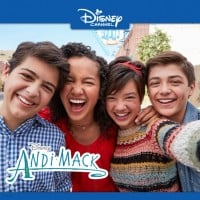 Andi Mack is an American family comedy-drama television series created by Terri Minsky that aired on Disney Channel from April 7, 2017 to July 26, 2019. The series stars Peyton Elizabeth Lee, Joshua Rush, Sofia Wylie, Asher Angel, Lilan Bowden, Lauren Tom, and Trent Garrett. It follows 13-year-old Andi Mack and her best friends, Cyrus Goodman and Buffy Driscoll, as they attend middle school. ...read more.
Andi is the worst Disney show protagonist ever. All she ever does is cry and whine about everything, and she kept antagonizing Amber even before Amber was mean to her just because Amber was dating Jonah.
Here's the plot: A whiny, entitled, spoiled brat steals another girl's boyfriend and claims that the OTHER GIRL is the mean one. Her two best friends are a f@gg0t guy and some b1tch who is mean to everyone. Pointless drama ensues.
It's basically about a thirteen-year-old trying to steal another chick's boyfriend. Also, she happens to be the result of a teen pregnancy. That's about it.
This makes me want to spit and throw up.

What a disgusting show.

Plus, Andi and Asher aren't even cute or pretty, so they can go sit down In a bad bathroom.
5
The High Fructose Adventures of Annoying Orange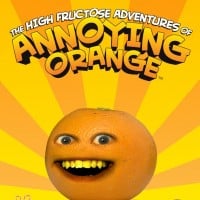 The High Fructose Adventures of Annoying Orange is an American live-action/animated TV series based on the characters from the popular web series The Annoying Orange, created by Dane Boedigheimer and Spencer Grove, which is made for the television by Boedigheimer himself with Tom Sheppard for Cartoon Network.
I'm so glad these youtube shows went away.
You sire this is cringe worthy?
Nobody cut the orange?
This still exists?
6
Total Bellas
WWE really wants to shove the Bellas down our throats. The show isn't even good. The Bellas are annoying. They are so overrated that they are getting their own show when anyone else deserves their own show. And they already have a YouTube channel. So either the show or channel has to go.
The Bellas are already on another show. Do they need another show? They even have a YouTube channel. And they aren't even in WWE anymore. They both don't really wrestle anymore.
If it weren't for Daniel Bryan, the show would be unbearable. As is it's pretty hard to endure.
7
Mary + Jane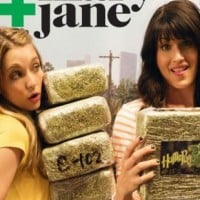 8
The Masked Singer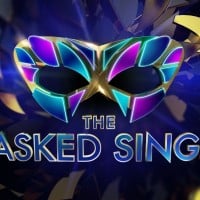 9
Sam & Cat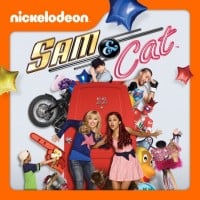 Sam & Cat is an American teen sitcom that originally aired from June 8, 2013, to July 17, 2014, on Nickelodeon. It is a crossover spin-off/sequel of both iCarly and Victorious.
10
Sanjay and Craig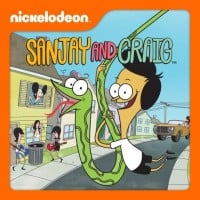 Sanjay and Craig is an American animated comedy television series that aired on Nickelodeon from May 25, 2013, to July 29, 2016, for three seasons and 60 episodes. The series is about a 12-year-old boy named Sanjay Patel who owns a talking pet snake named Craig.
The Contenders
11
The View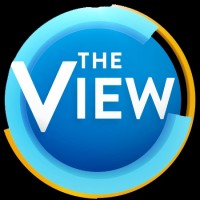 The View is an American talk show that was conceived by broadcast journalist Barbara Walters and television producer Bill Geddie.
12
Nicky, Ricky, Dicky & Dawn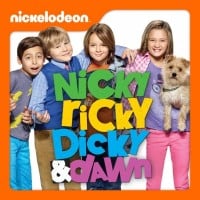 Nicky, Ricky, Dicky & Dawn is an American television sitcom produced by Nickelodeon. The series focuses on 10-year-old, later 11-year-old quadruplets Nicky, Ricky, Dicky, and Dawn Harper. They have nothing in common and often fight, but they must work together to solve everyday situations.
I can't stand this show it has to be one of Nicks lowest attempts at putting entertainment on their network.
A bunch of little kids trying to act like teens. Cringe.
13
Bucket & Skinner's Epic Adventures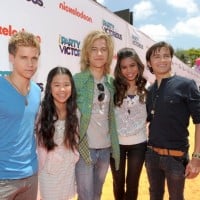 Bucket & Skinner's Epic Adventures is an American teen sitcom that premiered on Nickelodeon on July 1, 2011.
It was a dumb and Dumber rip-off.
14
Teen Titans Go!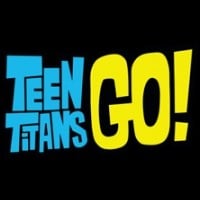 'Teen Titans Go!' is an American animated television series produced by Cartoon Network. The show follows a superhero group called the Teen Titans, and shows what happens when they go home and have silly adventures. This show is Cartoon Network's revival of the popular 2003-2006 American animated television ...read more.
I'll be honest, I did think the 1st few episode were kind of funny but I was young at that time and looking back, this show is really cringey and the dialogue sucks.
This show needs to be at the very top! It's so cringe-worthy that it should've been cancelled a long time ago.
I personally don't like it HOWEVER its animation gets pretty interesting sometimes.
Look at the picture below the title. That should tell you enough.
15
Keeping Up with the Kardashians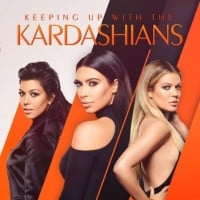 This show has zero reason to exist and should be cancelled as soon as possible, because the only thing this show can teach us is how we have failed as a society.
The definitive example of how doing nothing at all makes you famous...
16
Ridiculousness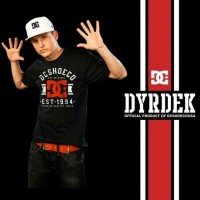 I like it for the fact that it's one of the last surviving internet based shows on television.

They did do an entire episode on vomit though.
17
Caillou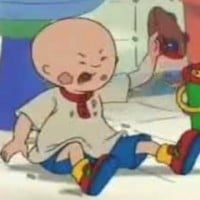 Caillou is a Canadian educational children's television series that was first shown on Teletoon (both English and French versions), with its first episode airing on the former channel on September 15, 1997; the show later moved to Treehouse TV, with its final episode being shown on that channel on October 3, 2010. The show was animated in Canada by CINAR Corporation (later Cookie Jar Entertainment), In season 5, the show was animated by South African-based studio, Clockwork Zoo. The show, based on the books by Hélène Desputeaux, focuses on a four-year-old boy named Caillou who is fascinated by the world around him.
Why is Avatar above this steaming pile of trash? Caillou himself is exactly what you'd get if Aang had no likable or redeeming character traits whatsoever.
Not only does this fail as a kids show, it fails on just about every conceivable level. Bad characters, bland art style, bad plots, bad jokes, bad writing, bad morals, bad everything. PBS should be ashamed that they're still showing this crap to children.
This should be on the first list.
Caillou gets grounded
18
Henry Danger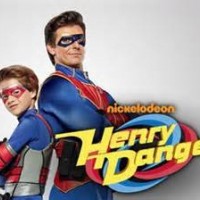 Henry Danger is an American superhero sitcom television series airing on Nickelodeon. The series was created by Dan Schneider and Dana Olsen. The series revolves around a 13-year-old boy who becomes the sidekick of a local superhero. On March 2, 2017, Nickelodeon announced that a new animated series, ...read more.
That main boy that plays henry, he has to be one of the most annoying, obnoxious, pain in the a dudes I have even seen on nick
19
Fanboy & Chum Chum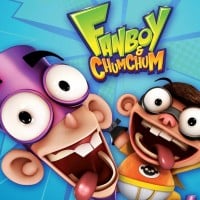 Fanboy & Chum Chum is an American 3D CGI animated television series created by Eric Robles for Nickelodeon. It is based on Fanboy, an animated short created by Robles for Nicktoons and Frederator Studios, which was broadcast August 14, 2009 to July 12, 2014 on Random! Cartoons. The series was first broadcast October 12, 2009 on Nickelodeon as a preview, then officially premiered November 6, 2009 after SpongeBob's Truth or Square.
Absolutely horrible. the fact that it passed through television officials and actually made it to air, baffles me
20
The Vampire Diaries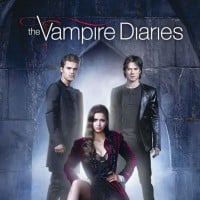 The Vampire Diaries is an American supernatural teen drama television series developed by Kevin Williamson and Julie Plec, based on the popular book series of the same name.
21
The Mighty B!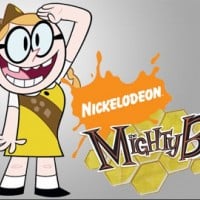 The Mighty B is an American animated television series co-created by Amy Poehler, Cynthia True and Erik Wiese for Nickelodeon. The series centers on Bessie Higgenbottom, an ambitious Honeybee girl scout who believes she will become The Mighty B (a superhero) if she collects every Honeybee badge.
She was just so annoying
It's fine... I guess?
22
Breadwinners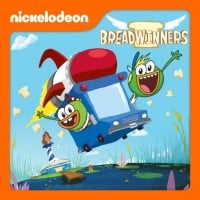 Breadwinners is an American animated television series created by Gary "Doodles" DiRaffaele and Steve Borst for Nickelodeon. ...read more.
Easily the worst cartoon Nick ever made.
23
Here Comes Honey Boo Boo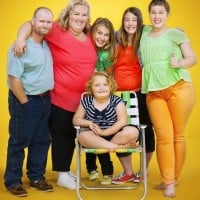 Here Comes Honey Boo Boo is an American reality television series that aired on TLC featuring the family of child beauty pageant contestant Alana "Honey Boo Boo" Thompson.
24
Jersey Shore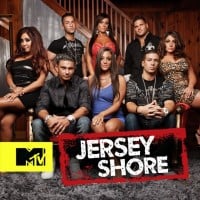 Jersey Shore is an American reality television series which ran on MTV from December 3, 2009 to December 20, 2012 in the United States.
This show pretty much made the entirety of New Jersey look like white trash. Thanks MTV.
The fact that only one of them is actually from new jersey..
25
iCarly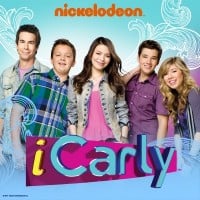 iCarly is an American teen sitcom that ran on Nickelodeon from September 8, 2007 until November 23, 2012. The series, created by Dan Schneider, focuses on teenager Carly Shay, who creates her own web show called iCarly with her best friends Sam Puckett and Freddie Benson.
PSearch List