Top 10 Best Diginets
Let's talk about Diginets. If you're wondering what's a Diginet, it's basically a free-to-air channel available via a TV antenna. So channels like Qubo, MeTV, Laff, etc. Now what counts as a Diginet is:

1) They have to be available through a digital subchannel.

2) Cable channels and streaming services are forbidden. Since they aren't available through a digital subchannel.

3) and.... that's that!

Now I know that the majority of these channels aren't really known to those who use mostly cable or streaming but that's okay!

The Top Ten

1 PBS Kids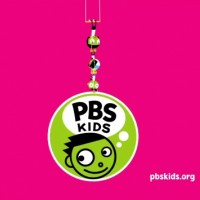 PBS Kids is the brand for most of the children's programming aired by the Public Broadcasting Service in the United States. It has educational shows like Sesame Street or Mr. Rogers Neighborhood in 1969.
Possibly the best of the diginets, PBS Kids takes the gold spot for quite a few reasons.
1- It's available to everyone. That means that no matter where you live (at least in the US) you can still watch it because of your local PBS station.
2- Quite a few of their shows have either good reception or people enjoy it (such as Seasame street, Molly of Denali, and even their latest show: Donkey Hoodie).
and Not to mention that PBS Kids has endured generations upon generations of children's networks and blocks that have died. This probably explains why people remember PBS Kids more than Qubo, Kidsclick, Fox Kids, and Vortexx.
2
MeTV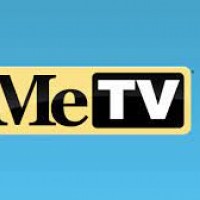 Getting the silver chair is MeTV! Otherwise known as Memorial Television, MeTV does everything that the big three used to do. Not to mention that they're the only channel that provides cartoons nowadays (aside from Smile and PBS Kids). MeTV even has blocks! Toon in with Me, Super Sci-fi Saturdays, Sunday school, Breakfast with Bedrock, and many more! It's like MeTV's the next Qubo! Speaking of Qubo...
I love this one the best!
3
Qubo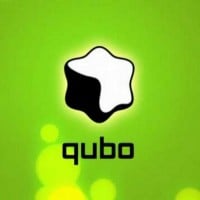 Taking the bronze spot, is the cube itself, Qubo! Who unfortunately closed down in March of this year due to the E.W. Scripps company thinking that it and Ion Plus aren't as mature as their Katz channels (Court TV, Court TV Mystery, Grit, Bounce, and Laff). If I could, I would place Qubo as number one, but they did some pretty questionable things to their weekend lineups. But overall, this channel didn't deserve to close down and if it didn't, it would be a good companion to Laff.
I loved this one! Why did they close it?
4
The CW Plus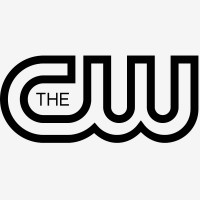 The CW+, is a pretty radical channel! It's basically a national feed of The CW. Except now it uses the network's main lineup. They air sitcoms during the daytime hours, action shows during the night, and even nature shows (even though they're mediocre) during Saturday morning! Now if this list was made in 2013, this would've been number one.
CW has The Goldbergs, one of my favorite sitcoms ever. And other great Sitcoms. Plus a kids portion in the morning. Enough said.
5
MyNetworkTV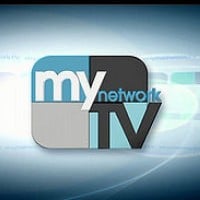 Ah yes, the punching bag of the Diginets, MyNetworkTV is on here because you can customize it. Excluding the 7 to 10 PM slots, MyNetworkTV can pretty much be the network you want! Want to air cartoons all day? Then do it! But typically, this channel often shares a channel slot with another diginet (typically MeTV or Cozi). So it's pretty much, a Diginet passing itself as a mainline local channel.
6
Laff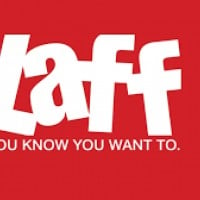 A Katz network. We all knew that at least ONE Katz channel would end up here. Laff may be a "zombie network", but most of the shows they air are rather wholesome compared to the other Katz channels. Not to mention that during the morning and afternoon hours, they air funny video compilations that you would find on America's funniest home videos or Funniest Pets and People. Easily the best Katz channel in my opinion.
I mean considering the fact that Qubo just closed down really makes this the most family-friendly channel of the ION family.
I mean what kind of parent would want their kid to see Court TV?
7
Cozi TV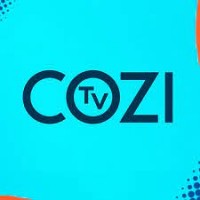 Just like Laff, most of the shows found on Cozi, are also pretty neat! But unlike Laff, Cozi is basically NBC's old-school network for their shows from as early as the 60s to as late as the 2000s. Not to mention that on Sunday, they air The More You Know for a children's block. So think Laff meets The CW Plus.
8
Antenna TV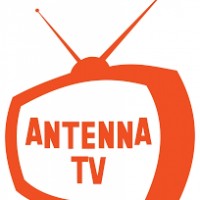 Third nostalgia old-school in a row eh? Well, that's what you get when a 2000s kid makes the list. Antenna TV airs programming exclusively from the 1960s and 1970s. So it's basically Nextar's Cozi. Not to mention that every Saturday morning, they air some pretty informative science shows that make Litton look in shame. Also, some of the sitcoms they air, are comedy gold. This is also the channel where you can encounter the infamous Screen Gems "S from Hell" as well.
9
Light TV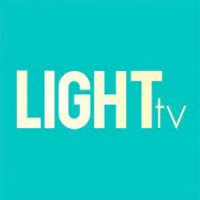 This, like Qubo, is a channel that I dearly miss. Light TV is basically what if you mixed Laff with Qubo. They air cartoons (mostly from the DIC Entertainment lineup) during the day and sitcoms (as well as dramas) at night. But did Byron Allen really need to get his grubby hands on it? Now I haven't seen TheGrio, but turning a family channel into a Bounce 2.0 just felt like a pretty bizarre idea.
10
TBD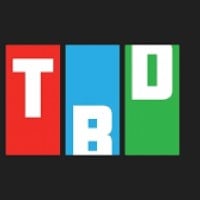 Ending the list, we have a channel for the Millennials! Unlike the other networks on the list, which air either sitcoms or action shows, TBD mostly airs user-generated content! Not to mention that they air aired a kids block aimed to children at the time (basically Gen-Z) known as Kidsclick! So before MeTV with it's toon in with me, us cable cutters had Kidsclick.
Can't go wrong here!
The Contenders
11
Decades
I'm not actually too familiar with this one. But from what I've heard, it's basically CBS's Cozi.
12
Buzzr
Buzzr is a pretty creative network that broadcasts game shows all day and all night. Honestly better than playing a game show game on the NES or Wii.
13 Rewind TV
BAdd New Item