Best Shows On POGO
The very best shows on POGO - the brother channel of Cartoon Network in India, since its inception.

The Top Ten

1 Takeshi's Castle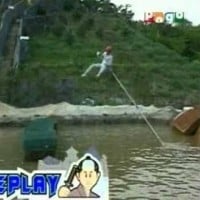 Flawless commentary by Javed Jaffrey is the most important thing that makes this show so entertaining and humorous. The game concepts are varied, unique, and exciting. I hope they start airing new seasons soon.
My lovable old cartoon. I don't know why it doesn't come on now, but I have fun watching this.
My favorite... I wish the old episodes would get telecasted again!
No matter what age you are... Loved by everyone.
2
Mr. Bean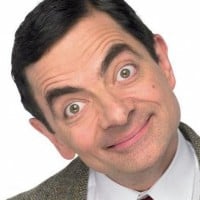 The original series featuring Rowan Atkinson... Along with Takeshi's Castle, Mr. Bean helped POGO become popular among viewers.
I liked it less than the animated version.
Way better than the animated series!
Please restart this all.
3
Chhota Bheem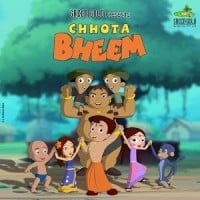 Chhota Bheem is an Indian animated comedy adventure television series, created by Green Gold Animations based in Hyderabad.
The flagship show of the channel for the past few years. Also the most popular and well-received Indian animated show.
It is the best cartoon, all characters are my favorite but Chutki is more than all.
I love this show.
4
Blazing Teens
A Japanese show featuring two teams that competed against each other in YoYo battles. The good part was that the two series had a good story and message to it, rather than just battles that we see in most shows these days.
I hope they start putting that show on again... It is the favorite of all. Really dying to watch it again on POGO.
It's an amazing show! I want it back.
Blazing Teen is awesome.
5
Mr. Bean- The Animated Series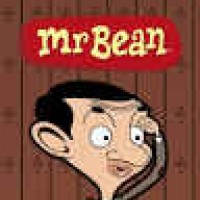 Nothing to say, next level cartoon, it should come back and Rowan Atkinson should make more of it.
Nowhere as good as the original series, but gold compared to the stuff they air these days.
Hey, best episodes of Mr. Bean and interesting cartoons... but have in India.
Best childish show.
6
Krishna aur Balram
In my honest opinion, this show sucks. But who am I to judge?
My favorite cartoon.
7
Oswald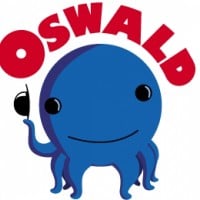 Oswald is a safety-conscious but fun-loving octopus who lives in an apartment complex in Big City with his dog, Weenie. His neighborhood is peopled with colorful characters like his pal, Henry the Penguin, Madame Butterfly, who runs the Big Diner, and her daughter, Catrina Caterpillar. Oswald likes to play the piano and sing, and he always does whatever he can to help his friends and neighbors.
My favorite cartoon series ever. I've loved it since my childhood. It reminds me of my childhood memories. Kindly re-telecast the show.
My favorite cartoon. Just loved it in my childhood, want to watch again and again. Please put it back again, please.
Ahh, Oswald. I will never forget how amazing it was. Such good memories. If only shows like these were more on TV nowadays on Cartoon Network and such.
Please air this show, Oswald, again.
8
Noddy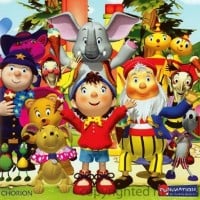 No action, fully peace of mind. Lovely.
Best kids show ever made.
Childhood favorite show.
It's just an amazing show.
9
Teletubbies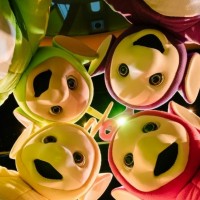 Teletubbies is a British pre-school children's television series created by Ragdoll Productions' Anne Wood CBE and Andrew Davenport, who wrote each of the show's 365 episodes. It is owned by Canadian Studio WildBrain, which is the largest independent Children's and Adolescent's Film Studio
My favorite show.
Please add it.
10
Tom and Jerry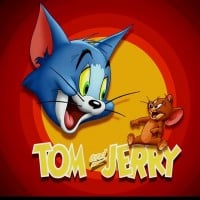 Tom and Jerry is an American animated series of comedy short films created in 1940 by William Hanna and Joseph Barbera. Best known for its 161 theatrical short films by Metro-Goldwyn-Mayer, the series centers on a rivalry between the title characters Tom, a cat, and Jerry, a mouse. Many shorts also feature several recurring characters.
I love the old one. The new Tom & Jerry is not like the old one. Old memories...
Love the old Tom and Jerry series. Hate the new ones.
Tom and Jerry, I love you.
Everyone's favorite show.
The Newcomers
?
Superman vs The Elite
?
Scooby Doo 2: Monsters Unleashed
The Contenders
11
Beyblade
It's the best show ever. I and my friends need this show to come back. Please release this show a second time with new and amazing episodes. Thanks.
It's my best and favorite show ever...
Start it again.
I want it back...
12
Pokemon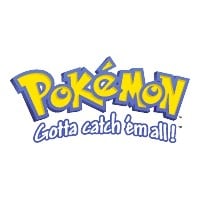 Pokémon, abbreviated from the Japanese title of Pocket Monsters and currently advertised in English as Pokémon: The Series, is a Japanese anime television series, which has been adapted for the international television markets. It was first broadcast in Japan on April 1, 1997, in the United States on September 8, 1998.
It was my favorite, and I get fascinated by watching it. It was the best cartoon in the world for me.
One of my favorite shows. It's the best cartoon anime.
It is very nice.
13
Miffy and Friends
I particularly loved the animation of this show.
Loved this show...
One of the best.
14
Bob the Builder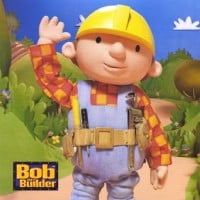 Bob the Builder is a British children's animated television show created by Keith Chapman. In the original series, Bob appears in a stop motion animated programme as a building contractor, specialising in masonry, along with his colleague Wendy, various neighbours and friends, and their gang of anthropomorphised work-vehicles and equipment. The show is broadcast in many countries, but originates from the United Kingdom where Bob is voiced by English actor Neil Morrissey. The show was later created using CGI animation starting with the spin-off series Ready, Steady, Build!.
I particularly loved the animation of this show.
Please, please, please telecast it back to relive our childhood.
15
Cambala Investigation Agency
The best show in town.
Best show ever.
16
Pingu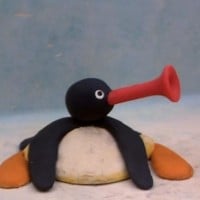 Pingu is the main character of the TV show of the same name and Pingu in the City. He was created by Swiss filmmaker Otmar Gutmann in 1986.
I love this cartoon, I love the characters in this show, and Pingu has awesome animation... please start it in India.
Come on, how is this not higher up the list?
Best show. I love it!
17
Thomas and friends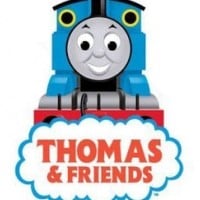 Thomas & Friends is a British children's television series. In the United Kingdom, it had its first broadcast on the ITV network in Great Britain in 1984.
18
Timon & Pumbaa
I love the program. It's a very entertaining one.
19
Doraemon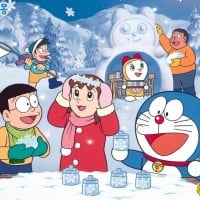 Doraemon is a fictional character in the Japanese manga and anime series of the same name created by Fujiko Fujio, the pen name of writing team Hiroshi Fujimoto and Motoo Abiko.
My favorite show.
20
Looney Tunes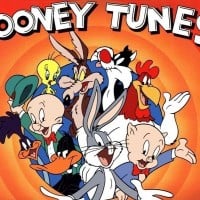 Looney Tunes is an American animated series of comedy short films produced by Warner Bros. from 1930 to 1969 during the golden age of American animation, alongside its sister series Merrie Melodies.
Looney Tunes best group.
Warner Bros top cartoon.
Best cartoon show on Pogo.
Best cartoon show
21
MAD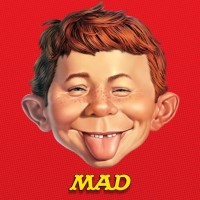 MAD is an American animated sketch comedy series that aired from 2010 to 2013. Based on the humor magazine of the same name, the show features parodies of popular movies, TV shows, and other aspects of popular culture. Its rapid-fire delivery and wide array of comedy styles have made it a hit among younger audiences. MAD received positive reviews for its creativity and its ability to appeal to both kids and adults.
Please vote, mad.
22
Scooby Doo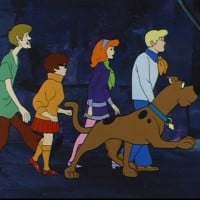 23
Shaktimaan
Continue this show.
24
Baby Looney Tunes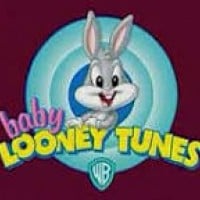 Baby Looney Tunes is an American animated television series taking place in an alternate universe depicting the Looney Tunes characters as toddler and preschool versions of themselves. It was produced by Warner Bros. Animation.
Best cartoon ever.
25
Yo-Kai Watch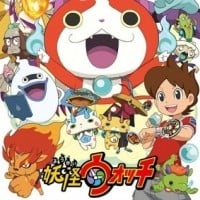 The Yo-kai Watch anime (Japanese: 妖怪ウォッチ アニメ Yōkai Wotchi Anime) is a Japanese comedy-action-adventure animated series based on the Yo-kai Watch franchise. It ran from January 8, 2014 to March 30, 2018 in Japan, for 214 episodes and 3 seasons.

The anime primarily focuses on Nathan Adams, who meets Whisper after he was sealed away in a capsule for 200 years. Along the way, he meets Jibanyan and goes on to find other Yo-kai that are known behind various daily occurrences. This adaptation is very loosely based on the video game and manga, and is known to take place in separate continuities. ...read more.
PSearch List