Shows that Were More Popular in Reruns Than Their Original Airings
The Top Ten
1
Scooby-Doo, Where are You!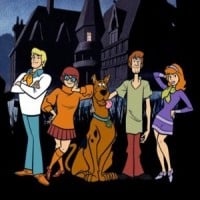 Scooby-Doo, Where Are You! is the first incarnation of the long-running Hanna-Barbera Saturday morning cartoon series Scooby-Doo.
If you see a scooby doo rerun while scrolling through channels, you're definitely not skipping. But back when the show first came out, it's likely you'd have kept going due to no knowledge of the show.
I'm not sure what the word for it is but Scooby Doo is a franchise that just somehow seems to have never ending associated content.
The original run only had 25 episodes. Nowadays, that's about the number of movies per decade the show gets.
The only Scooby Doo shows I like are What's New Scooby Doo? and Mystery Inc.The rest are kind of boring to me
2
Super Mario World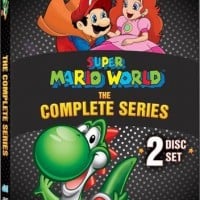 Super Mario World is an American animated musical comedy television series loosely based on the Super NES video game of the same name.
The show during its original run was barely advertised, often preempted by local news or Saved By The Bell reruns and aired alongside the garbage known as Yo Yogi! on NBC's slowly dying cartoon block. But now, it's known around the world for it's memes.
3
The Critic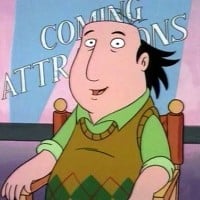 The first season on ABC got low ratings, the second on FOX also got low ratings, even with the Simpsons crossover, but it got popular in the 2000s, mainly after the short-lived webisode reboot and it's DVD release.
4
The Jetsons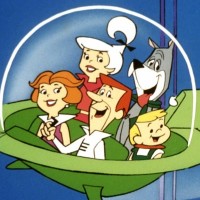 The Jetsons is an American animated sitcom produced by Hanna-Barbera, originally airing in primetime from September 23, 1962, to March 17, 1963, then later in syndication, with new episodes in 1985 to 1987 as part of The Funtastic World of Hanna-Barbera block.
The show failed compared to its stone age counterpart during its original airings, lasting a mere one season, but high fan demand via reruns in the 70s and 80s made it so two more seasons of the show were added, although most people prefer the 60s episodes.
5
Wacky Races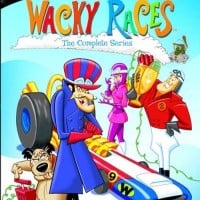 Wacky Races is an American animated television series produced by Hanna-Barbera Productions. The series features 11 different cars racing against each other in various road rallies throughout America, with each driver hoping to win the title of the "World's Wackiest Racer".
Fun fact: this was originally supposed to be a children's game show, which is why Heatter-Quigley (the production company behind "Hollywood Squares") was involved and is still mentioned in the credits despite the game show aspects being scrapped before the show went to air.
Another Hanna-Barbera failure, originally lasting 17 episodes on CBS, the show gained popularity via reruns on the Turner cable networks.
6
Invader ZIM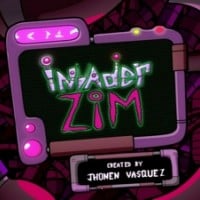 Invader Zim is an American animated television series created by Jhonen Vasquez for Nickelodeon. The series centers on an extraterrestrial named Zim from the planet Irk, and his mission to conquer Earth and enslave the human race along with his malfunctioning robot servant GIR.
It ran for a meager two seasons, but in reruns, it became a favorite for its darker sense of humor than something else on Nickelodeon like SpongeBob or Rugrats.
7
Sailor Moon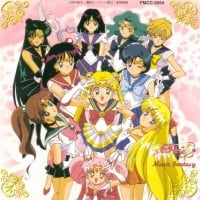 Sailor Moon is a Japanese shōjo manga series by Naoko Takeuchi. It was originally serialized in Nakayoshi from 1991 to 1997; the 52 individual chapters were published in 18 tankōbon volumes. ...read more.
So, we meet again, DiC... Not only their changes, but the fact the timeslots were rather poor. The show became a hit in the west once it hit Toonami.
8
House of Mouse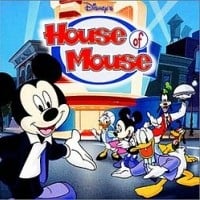 Literally no one watched it when it was on 1SM, once it was dumped to Toon Disney, then it gained it's cult following.
9
Samurai Jack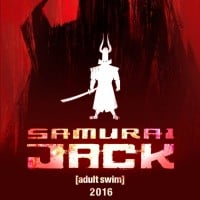 Samurai Jack is an American action-adventure chanbara animated series created by Genndy Tartakovsky for Cartoon Network. The series premiered on August 10, 2001, with a TV movie called The Premiere Movie, before ending in its fourth season on September 25, 2004, without concluding the story. A revival ...read more.
10
Veggietales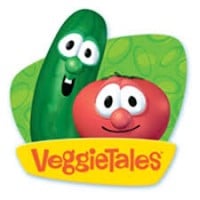 VeggieTales is an American series of direct-to-video children's computer animated films created by Phil Vischer and Mike Nawrocki featuring antropomorphic fruits and vegetables in stories conveying moral themes based on Christianity
When the classic episodes of the show were being released, nobody touched it except for Christian churches and private schools, until college kids working at Christian bookstores filled with VeggieTales VHSs and display TVs found it wasn't that bad, and so, a revolution began.
The Contenders
11
Freakazoid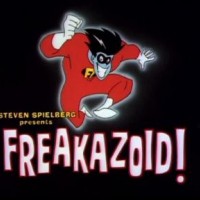 Freakazoid! is an American animated television series created by Bruce Timm and Paul Dini and developed by Tom Ruegger for the Kids' WB programming block of The WB.
The show got overshadowed by the other Spielberg/WB collaborations, but due to reruns on Cartoon Network, it gained some traction. Now, it's seen as one of the best cult classic 90s cartoons.
12
Family Guy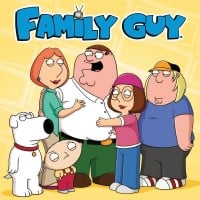 Family Guy is an American adult animated sitcom created by Seth MacFarlane for the Fox Broadcasting Company. The series centers on the Griffins, a family consisting of parents Peter (Fat, Idiotic Dad) and Lois (Nagging Bitchy Wife), their children Meg (Socially Awkward Daughter) Chris (Fat, Idiotic Son), and Stewie (Sociopathic and Genuine Infant); and lastly Brian (Anthromorphic Pet Dog). The show is set in the fictional city of Quahog, Rhode Island, and exhibits much of its humor in the form of cutaway gags that often American culture. ...read more.
Cancelled twice on Fox, but Adult Swim saved it twice.
13
Press Your Luck
While it had it's share of fans during its three year tenure on CBS (in that "sweet spot" between "Pyramid" and "The Price Is Right"), the bulk of its popularity comes from when the USA cable network (now better known for "NCIS" and "Modern Family" reruns) reran it for ten years. If it weren't for that, we probably wouldn't have the current reboot with Elizabeth Banks.
14
Futurama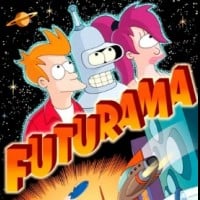 Futurama is an American animated science fiction sitcom created by Matt Groening for the Fox Broadcasting Company.
15
Tom and Jerry Tales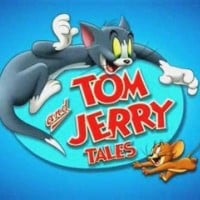 Tom and Jerry Tales is an American animated television series starring the Academy Award-winning cat-and-mouse duo Tom and Jerry.
16
Rick and Morty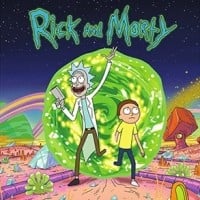 Rick and Morty is an American adult animated science fiction sitcom created by Justin Roiland and Dan Harmon for Adult Swim.
BAdd New Item