Top 10 TV Networks and Programming Blocks Considered Nostalgic by Gen Z
Taking inspiration by one of Raspberry's lists, I've decided to make one revolving around TV networks and Programming Blocks. Since Gen Z to many is from 1997 to 2012, that makes the 2000s and most of the 2010s the spot. Let's go!

The Top Ten

1 PBS Kids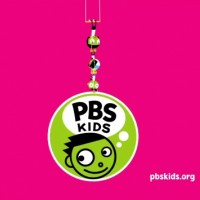 PBS Kids is the brand for most of the children's programming aired by the Public Broadcasting Service in the United States. It has educational shows like Sesame Street or Mr. Rogers Neighborhood in 1969.
Taking the gold spot, we have PBS Kids. Now you might know the network for some shows like Arthur and Daniel Tiger's Neighborhood, but even if you exclude those shows, PBS Kids still has quite a few of nostalgic shows. Ranging from some of the more recent shows like Peg + Cat or Odd Squad as well as the network's older shows (so early Gen Z mostly remember these) such as The Magic School Bus and The Electric Company. Not only that, but many seem to hold a special spot for the 2005-13 era. Even after the rebrand, many of our nostalgic shows still remain on the network.
I loved PBS kids as a child. My favorite shows were Thomas the Tank Engine, Arthur, Caliou, Dragon Tales, and many others.
2
NBC Kids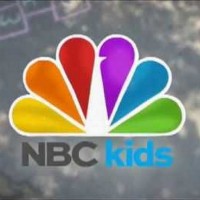 Taking second place, we have NBC Kids. This programming block is often well known for being the last ever animated weekend programming block on broadcast television. But looking back, NBC Kids was mostly Sprout programming you could get for free. Several shows I remembered from the block are Jay-Jay the Jet Plane, Ruff-Ruff, Tweet, and Dave, and Noodle and Doodle among others. Too bad the block ended in 2016 when it got replaced by "The More You Know". A block owned by the notorious Litton Entertainment. With them controlling four of the five local channels, I'm kinda scared that Litton will attack Fox and Xploration Station next.
3
Toonami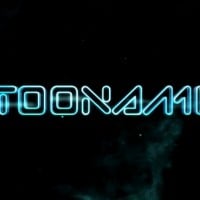 Toonami is a television channel that launched in Asia on 1 December 2012. It is operated and distributed in Asia by Turner Broadcasting System Asia Pacific, Inc., a Time Warner company.
Even if I haven't seen this block as a child, many of you have. Toonami was the go-to place for anime. For those wondering, Toonami originally aired on Cartoon Network to target a teenage audience to their network (almost like a bridge between CN and Adult Swim). The block was mostly known for airing anime shows in the minds of "Sailor Moon" and "Dragon Ball". The block also aired on The WB sometime during the early 2000s and is currently on Adult Swim where it resides nowadays. From what I've gathered, Toonami mostly aired late during the afternoon on Cartoon Network and ended in 2008 due to low ratings. So it's pretty much the spiritual successor to Fox Kids.
4
Nickelodeon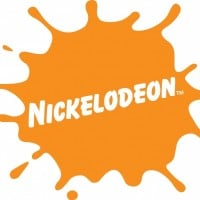 Nickelodeon is an American basic cable and satellite television network launched on December 1, 1977, and is owned by Viacom through Viacom Media Networks and based in New York City.
Next up, we have Nickelodeon. The golden ages of the network were often considered to be the 1990s and 2000s and for good reason. Many of the network's absolute best aired in these decades. Us Gen-Zs would be introduced to both classics like Rugrats, Rocko's Modern Life, and Doug, as well as modern ones from the 2000s such as SpongeBob, Invader Zim, and the Fairly Odd Parents. Even after the network's decline since 2010, they still maintained a pretty solid lineup.
One of the most iconic TV network for sure (along with cartoon network). Definitely my childhood for the most.
I loved Nickelodeon in my preteen years. My favorite shows were iCarly, Big Time Rush, Victorious, and Zoey 101.
Just out of interest are people born in 1997 considered gen x or gen z?
5
Vortexx
Next up, we have yet another Saturday morning block. Vortexx launched in 2012 on The CW. The block itself was owned by Saban (who is a pretty untrustworthy company nowadays due to their short-lived blocks and was overall responsible for killing traditional Saturday morning cartoons), which previously owned UPN Kids (which was one of The CW's former names) and Fox Kids (which was sold to Disney and became Jetix). Vortexx, like Toonami mostly aired various anime. They had Dragon Ball, but also stuff like Digimon and even Power Rangers (which previously aired on ABC before several stations preempted it due to it not being educational). The block was short-lived, only airing for two years before being replaced by One Magnificent Morning, a block owned by Litton. Too bad the block only lived for so long. It would've probably saved it from the plague we call "Arrowverse".
6
Xploration Station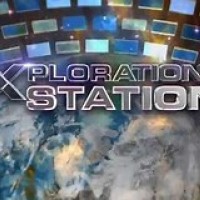 Next up, we have the ONLY live-action block that's not owned by Litton. Launched in 2014, Xploration Station mostly aired on Fox stations after the network took a 6-year hiatus from children's programming. Most shows that I remembered seeing were often stuff like Animal Science, DIY Science, and Earth 2050. In all honesty, even if you don't like the block, it's either this or another Litton block.
7
Qubo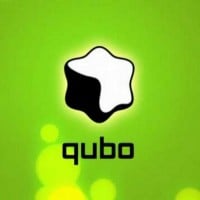 This is personally my grand childhood. As a person who grew up without cable, Qubo and PBS Kids were the only kids networks I had access to. Qubo had everything a kid wanted, wholesome shows like Babar, Educational shows such as ToddWorld, and the fun and laid-back shows such as Cosmic Quantum Ray. Even if the network did go downhill, Qubo still maintained a big part of my childhood and even adolescence (teen years).
8
Cartoon Network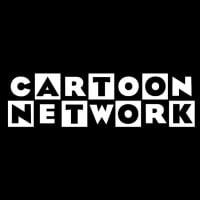 Cartoon Network is an American basic cable and satellite television channel that is owned by the Turner Broadcasting System division of Time Warner.
"Who's ready for some fun cartoons?" The Gen-Zs are! Cartoon Network was the rival to Nickelodeon. Unlike Nick and Disney Channel, Cartoon Network for most part, was only cartoons. There are several shows both old and new that are remembered widely by gen-z such as The Powerpuff Girls, Clowder, Adventure Time, The Amazing World of Gumball, and more! This isn't including adult swim, which adds more shows to the mix!
9
Adult Swim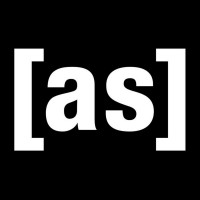 10
Noggin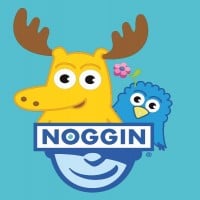 Next up, we have Noggin. Noggin was sort of like major Network five as it wasn't really competing with the big three but was just there (similar to Discovery Kids and later Sprout). But that didn't stop Noggin from being the memorable network it was - as most of the library comprised of Sesame shows and Nick Jr. programming. Nowadays the network goes by the name of Nick Jr. and only shows five shows everyday (one of which is the infamous Baby Shark's Big Show).
I loved Noggin as a child. My favorite shows were Blue's Clues, the Backyardgins, and Lazy Town.
The Contenders
11
Playhouse Disney
And finally, we have Playhouse Disney. As Nick Jr's competitor, Playhouse Disney mostly showed preschool programming and was pretty much the thing that motivated Disney to produce CGI animation with shows like Handy Mandy and Mickey Mouse Clubhouse. However, unlike Nick Jr, Playhouse Disney was only a programming block with a select few airing on sister network Toon Disney. Even if you hated Mickey Mouse Clubhouse, you've gotta admit, Playhouse Disney was one memorable network even if they followed the generic "Junior" name in 2011.
I remember watching shows such as the Wiggles, Jo Jo's Circus, and Bear in the Big Blue House as a child.
12
Fox Kids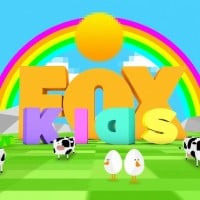 Fox Kids is a former American children's programming block and branding for a slate of international children's television channels.
13
Jetix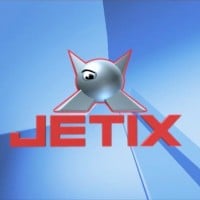 Jetix, formerly Fox Kids in Europe, Latin America and North America, was a worldwide children's television programming brand owned by Jetix Europe, Jetix Latin America and ABC Cable Networks Group.
14
Disney XD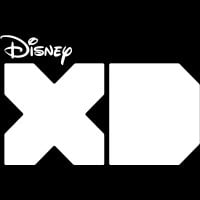 Disney XD is an American digital cable and satellite television channel that is owned by the Disney Channels Worldwide unit of the Disney–ABC Television Group, itself a unit of the Disney Media Networks division of The Walt Disney Company.
15
KidsCo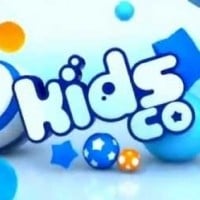 KidsCo was an international children's entertainment brand founded by Canadian broadcaster Corus Entertainment's Nelvana, American-based producer DIC Entertainment, and European broadcaster Sparrowhawk Media Group in April 2007. By the end of 2007, Sparrowhawk was purchased by media conglomerate NBC ...read more.
16 Hub Network
17
The Basement
This was the afternoon programming block on Fox Family, home to such shows as "Bad Dog" (literally based on a screen saver), "Monster Farm" (not the anime, an unrelated show in which farm animals were represented as classic monsters), "Three Friends and Jerry", and "Walter Melon".
18 The Disaster Area
19 USA Cartoon Express
20
The Family Channel
What is now called Freeform was originally The Family Channel, which was subsequently bought by Fox becoming Fox Family and later Disney (long before Disney bought Fox itself) becoming ABC Family. It's still owned by Disney; they just changed the name.
21 This TV (U.S.)
22 CW4Kids
23 4Kids TV
24
Pop Girl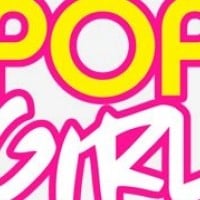 25
Kids' WB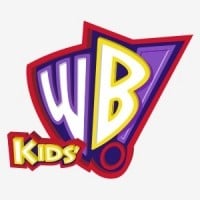 Kids' WB was an American children's programming block that originally aired on The WB Television Network from September 9, 1995 to September 16, 2006. On September 23, 2006, the block moved to The CW, which was created by CBS Corporation and Time Warner as a replacement for both The WB and UPN.
PSearch List