Top Ten Worst Common Sense Media TV Reviews
The Top Ten
1
WWE Friday Night SmackDown!
I'm a hardcore WWE fan, and Smackdown is not childish. Back in the day, WWE was awesome. Rey Mysterio, Edge, Eddie Guerrero were all highlights of WWE's blue brand. Common Sense Media is bad.
Honestly, it is fake and the incidents are rare. It is not like ISIS Livestream, it is people beating other people up without really injuring them, if your kids are in Tae Quan Do, you will be fine.
What do you expect? Common sense media is just a bunch of middle aged moms who decided to create a ridiculously biased and inaccurate site to restrict kids from doing stuff
They should feel ashamed for this review. They gave it one star because you have to be a fan to like it. Duh. You have to like a show to like a show.
2
Teen Titans Go!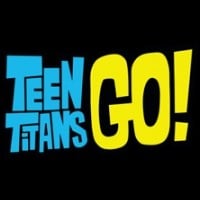 'Teen Titans Go!' is an American animated television series produced by Cartoon Network. The show follows a superhero group called the Teen Titans, and shows what happens when they go home and have silly adventures. This show is Cartoon Network's revival of the popular 2003-2006 American animated television show, 'Teen Titans'.
They really ignore some key issues of the show.
3
The Drinky Crow Show
They gave it one star for being inappropriate, which it is supposed to be.
4
Squidbillies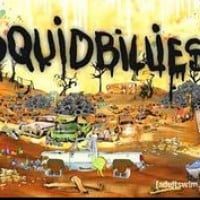 Squidbillies is an American animated television series on Cartoon Network's late night programming block, Adult Swim.
Pretty much the same review as the Drinky Crow Show.
5
Mr. Pickles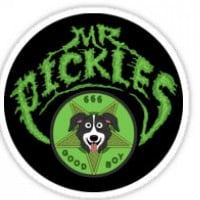 Mr. Pickles is an American animated television series created by Will Carsola and Dave Stewart for Adult Swim. The series revolves around the Goodman family, especially their 6-year-old son named Tommy and the family's border collie, the demonic Mr. Pickles. The series was picked up for 10 quarter-hour episodes for its first season, which premiered on the network on September 21, 2014, and ended on November 23, 2014. It was renewed for a second season, which premiered on April 17, 2016, and ended on June 26, 2016.
Drinky Crow Show and Squidbillies are hated for being inappropriate, but this is ok?
6
Codename: Kids Next Door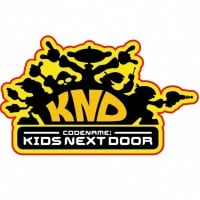 Codename: Kids Next Door (also known as Kids Next Door or by its acronym KND) is an American animated television series created by Mr. Warburton for Cartoon Network.
They literally rated it 1/5 yet they give Teen Titans Go a 4/5. KND is one of the greatest Cartoon Network shows of all time, how dare they give it a 1/5
They gave GTA V a 4/5, which means they're hypocrite.
Why do they give ttg a higher level while this 1/5. This website is too biased
7
Green Screen Adventures
How this got five stars is beyond me.
8
Barney & Friends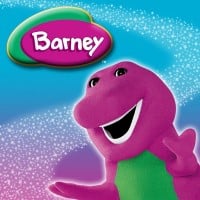 Barney & Friends is an American children's television series aimed at children from ages 1 to 8, created by Sheryl Leach and produced by HIT Entertainment. It premiered on PBS on April 6, 1992. The series features the title character Barney, a purple anthropomorphic tyrannosaurus rex who conveys educational messages through songs and small dance routines with a friendly, optimistic attitude. Despite the show being popular with kids, the University of Chicago professor W. J. T. Mitchell's book The Last Dinosaur Book: The Life and Times of a Cultural Icon, he notes that the program is often a target for parody and negative attacks by children of various ages, adolescents, and adults in the United States and elsewhere; the notion given that the show is "saccharine", "boring", "annoying", "sugary", "dangerous" or "uneducational".
They gave Barney 4/5 stars, the same as Fetch! with Ruff Ruffman. Barney is not as good as Fetch! with Ruff Ruffman. Barney does not deserve to get aa 4/5 while Fetch! with Ruff Ruffman totally deserves to get that 4/5 rating. Both shows are/were on PBS Kids.
This show is a thing of nightmares. It definitely does not deserve 4 stars.
I think it should be 3 stars or 2 stars, it's not that bad in my opinion
9 Superjail
10
The Haunted Hathaways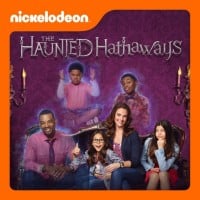 The Haunted Hathaways is a Nickelodeon sitcom television series that began airing on July 13, 2013 and ended on March 5, 2015. It tells the story of a single mother and her two daughters who move into a home occupied by three ghosts, a single father and his two sons.
The Contenders
11
Footballers' Wives
Way too high for a show like this.
12
Caillou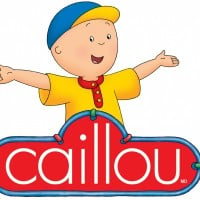 Caillou is a Canadian educational children's television series that was first shown on Teletoon (both English and French versions), with its first episode airing on the former channel on September 15, 1997; the show later moved to Treehouse TV, with its final episode being shown on that channel on October 3, 2010. The show was animated in Canada by CINAR Corporation (later Cookie Jar Entertainment), In season 5, the show was animated by South African-based studio, Clockwork Zoo. The show, based on the books by Hélène Desputeaux, focuses on a four-year-old boy named Caillou who is fascinated by the world around him.
Everyone involved in the creation of this show should die of cancer, diabetes, or another severely bad terminal illness.
They gave it a 4/5 stars. They gave Spongebob a 3/5 stars. Caillou is not better than Spongebob, and everyone knows that.
13
Bucket & Skinner's Epic Adventures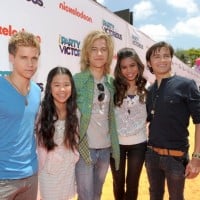 Bucket & Skinner's Epic Adventures is an American teen sitcom that premiered on Nickelodeon on July 1, 2011.
14
Scare PewDiePie
It wasn't made to be scary.
15
Fanboy and Chum Chum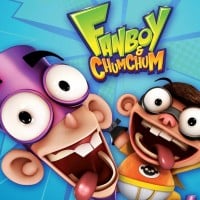 Fanboy & Chum Chum is an American 3D CGI animated television series created by Eric Robles for Nickelodeon. It is based on Fanboy, an animated short created by Robles for Nicktoons and Frederator Studios, which was broadcast August 14, 2009 to July 12, 2014 on Random! Cartoons. The series was first broadcast October 12, 2009 on Nickelodeon as a preview, then officially premiered November 6, 2009 after SpongeBob's Truth or Square.
You might not like the show, but at least it gave good reasons of why they rated it high.
16
Nella the Princess Knight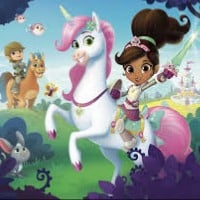 17
SpongeBob SquarePants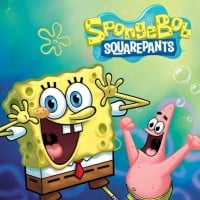 SpongeBob SquarePants is an American animated television series created by marine biologist and animator the late Stephen Hillenburg for Nickelodeon. SpongeBob is currently the most popular show on Nickelodeon, as well as the longest running show, running for 23 years, and is beginning its 13th season. The show revolves around a sea sponge called SpongeBob SquarePants and his adventures under the sea. The show is considered to be one of the best Nickelodeon and cartoon shows of all time.
They gave it 3/5 for being "edgy", when it's an innocent kid's show.
18
The New Adventures of Figaro Pho
I should've put this high because Figaro Pho is a terrible show, but they rated it high.
19
Rick and Morty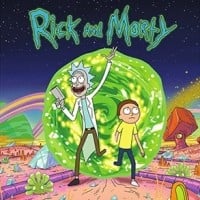 Rick and Morty is an American adult animated science fiction sitcom created by Justin Roiland and Dan Harmon for Adult Swim.
20
So Random!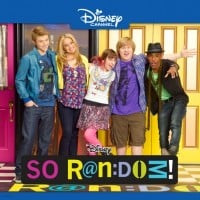 So Random! is an American Disney Channel sketch comedy series that premiered on June 5, 2011. It was announced as an independent series after Demi Lovato left the parent series, Sonny with a Chance.
21
MAD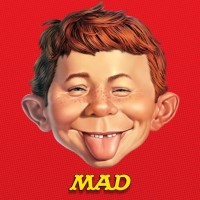 22
Incredible Crew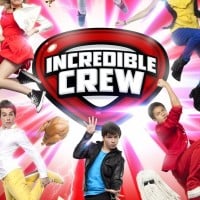 Incredible Crew is an American sketch comedy television series, created by Nick Cannon for Cartoon Network.
23
The Mighty B!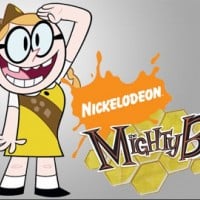 The Mighty B is an American animated television series co-created by Amy Poehler, Cynthia True and Erik Wiese for Nickelodeon. The series centers on Bessie Higgenbottom, an ambitious Honeybee girl scout who believes she will become The Mighty B (a superhero) if she collects every Honeybee badge.
24
Big Time Rush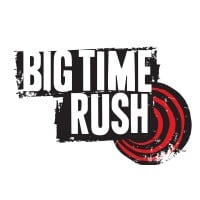 Big Time Rush is an American television series that originally aired on Nickelodeon from November 28, 2009 until July 25, 2013. It was created by Scott Fellows (also the creator of Ned's Declassified School Survival Guide and Johnny Test and the head writer of The Fairly OddParents)
25
Fish Hooks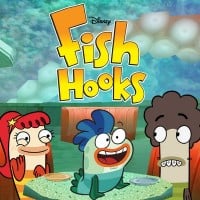 Fish Hooks is an American animated television series created by Noah Z. Jones which originally aired on Disney Channel from September 3, 2010 to April 4, 2014. Twenty-one episodes were ordered for the first season.
PSearch List