Best WWII German Field Marshals
ssmith88
Choose your favorite World War Two German Field Marshal.
The Top Ten
1
Erich von Manstein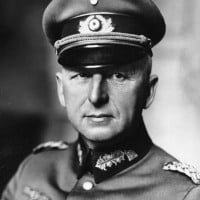 Clearly better than Rommel. If it wasn't for Hitler, Manstein would have save the encircled 6th Army. After the Stalingrad disaster he was able to stabilize the front in the south and launched a counter offensive recapturing charkov. The "Unternehmen Zitadelle" (battle of Kursk) was also his idea, but Hitler ordered them to wait until Summer 1943. So the Red army had enough time to fortify their defense lines. Also important for his status as the best german Feldmarschall is the fact, that von Manstein never gave a order to execute civilians, jews or any other ethnic group. He was no racist or member of the Nazi party.
Field Marshall Manstein was a brillant tactician who understood how the warfare had to be conducted. It is indeed sad that he was not allowed to do what he had planned and this led to the reversal of the German army.
As said earlier by others if Hitler had allowed his Field Marshalls / Generals to conduct their battles, the history what we see today and what would have been would be different. Manstein counter offensives were brillant and today many of his battle plans are case studies in the military academy worl wide.
Von Manstein, born Von Lewinsaki, graduated with honors in the Russian Front. His greatest quality was strategic vision and capacity to improvise upon fateful circumstants and against all odds.
The finest commander of troops in ww2 period. Tactical genius and strategic vision is unparalleled. Thank god for Hitler's meddling. The Germans outclassed the allies by a large margin. 1. Manstein. 2. Guderien. 3. Von Runsded. 4. Model 5. Rommel
Patton and Zuhkov were effective but at a cost-not there brilliance.
V 50 Comments
2
Erwin Rommel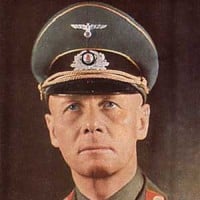 Erwin Johannes Eugen Rommel, popularly known as the Desert Fox, was a German field marshal of World War II.
He was a brilliant strategist. Many say that he lost in North Africa eventually but we must remember the circumstances. He had neither air or naval superiority and the allies, had lots of compromised intel about his troops and their positions. He was very short on supplies and fought with inferior equipment. Not only that the allies had vastly superior numbers (They had around 3-4 times more), they also had equipment better suited to desert warfare which Rommel simply didn't have access to. Yet, many of his battles led to the Germans inflicting much greater losses on the enemy. Truly a great military tactician. If he had the amount of supplies and troops the allies had, he would be totally untouchable.
In my vision the best of all field marshalls FMG Erwin Rommel. His tactics, strategies, and his talents were extraordinary. His respect to enemy was famous to all. Very kind. He was also a national hero. He just fought for battle, not for any other interest. Almost all the German generals were sharper than any generals of the world. Their patriotism were also mentionable. If they were not being commanded by Hitler, the world was their to rule. Still not being a German, I really have the deepest respect to all the German generals.
Erwin Rommel was even more popular within the the enemy lines than he was within his troops... So frightened by his popularity and tactics were Allies that FieldMarshall Auchinelek Commander of the British Eighth Army Had to issue the orders of zero tolerance for soldiers found indulged in his praise... Perfect soldier... Ordered to present such food and water to prisoners as would be used by his field commanders... Exceptional behaviour with the enemy prisoners... If he would have commanded Normandy... operation Overlord would have been a great failure!
Great General! "The Desert Fox" If he had the recommended supplies he would dominate North Africa
V 48 Comments
3
Heinz Guderian
Guderian was brilliant and confident. His confidence and courage was his undoing as he frequently opposed Hitler and wasn't shy about voicing his objections. Hitler was unable to take criticism(s) and thus removed Guderian. To me Guderian was one of the few German Generals who had balls like Patton and Churchill.

The rest of the Generals were running their show constantly looking over their shoulder to not offend the High Command. A Top General has his mind on the battlefield and the victory. He isn't making decisions based on what would please the Fuhrer
Guderian was removed by Hitler because he protested against his army group center being constantly diverted to support army group South against Russia. He would have clearly made it into and taken Moscow had he been allowed to advance as per the original plan. Instead the southerly diversions gave the Russians precious time to prepare tank defenses and then the coldest winter did the rest.
Simply the best. Hurry Up Heinz devised tank warfare, and all other Generals with half a brain followed his doctrine. He understood Blitzkrieg best because he wrote the book on Blitzkrieg. Von Manstein was behind the plan for the Battle of France, and it was a good plan, but after consulting with Guderian, it became a great plan. Hitler sacking him was lucky for us, and he was probably never made a Field Marshall due to his courage in telling the truth.
Guderian was a brilliant general.
V 18 Comments
4
Gerd von Rundstedt
Von Rundstedt was forced to put up with Hilter yet provided the leadership required to keep an army together more than any of the other field marshals
He was a brilliant strategist also he was the last of Germany's "Black Knights".
Brilliant commander of the invasion of Europe in 1939... along with Manstein, responsible for how well it went
If he didn't halt the offensive in France, evacuation of Dunkirk was stop. Total destruction to BEF was at hand or even the whole of English empire.
V 2 Comments
5
Albert Kesselring
He had the most thorough grasp of both people and technology. He never stopped learning- learned to fly at 48. He had the creativity, optimism, honesty, and strength of character to accomplish anything and earned the honor and admiration of his Allied enemies, who dubbed him "Smiling Albert."
A Luftwaffe field marshal whom was also adept at handling his ground troops, he was a cutting-edge strategist for his time. He once said that he thought generals in the future would have to be adept at managing all aspects of combat on land, sea, and air. His steady defense of central and northern Italy have been dubbed "flawless," by several historians.
He did more with less than any other General
He no doubt was one of the very best on that level. I would put him as #3 on the list, behind Guderian and von Manstein only.
V 4 Comments
6
Fedor von Bock
A Prussian's Prussian. He did well in Poland in 1939. He should have not been replaced by von Rundstedt as the commander of the Army Group that would be the deciding force in the Fall Gelb operation in 1940. He was the most aggressive of the three army group commanders. He was constantly on the move driving his subordinate commanders forward. He would not have hesitated to wipe out the surrounded Dunkirk enemies. He was also highly aggressive against the Russians and should have been allowed to drive on Moscow. Had Moscow fallen in the Fall of 1941. It would have been the greatest catastrophe. Moscow was the greatest political prize, it was the road and railroad center of the country. It also had great industrial value as well and the electric grid was centered there too. Gfm. von Bock burned himself out in this campaign. He could possibly have been rated higher than von Manstein had he been allowed to do what he wanted in 1940 and 1941.
7
Walter Model
Brilliant in defense, through good intelligence, a continuous frontline, and retreating through prepared defenses. The man knew how to use his tanks to slaughter enemies, in spite of the loss of air supremacy.
The youngest Field Marshall was also a brilliant commander for crises. Excelled in the art of orderly retreat while at the same time giving a bloody nose to the attackers.
In retreat made a lot of casualties with the allied troops.
Model was an exceptionally good field commander but he was a brutal field commander. He sometimes took loses that he could not sustain in order to reach his objective.
Model was like Heinricci known as a master of defense.
One flaw in his character was that he, when the war was lost, left his troops and committed suicide.
V 5 Comments
8
Wilhelm Ritter von Leeb
He was a man who was very familiar with war tactics and defense so much so that he wrote books about it and was regarded as an authority on defense... And in the use of tactics to wear down the enemy rather than stage a full frontal attack. Hitler's impatience, misguided alterations to field strategy, and arm chair tactics to take Leningrad led to his failure to take leningrad and ultimately cost him the war.
Grossly underrated and one of the most brilliant if not moral of the German senior officers.
V 1 Comment
10
Wolfram Freiherr von Richthofen
A clear thinking aristocrat, he showed with simple math that the trapped 6th army at Stalingrad could not be sufficiently supplied from the air.
A master of tactical air support. Should be around #4-6 on the list.
He is the master of modern air war
The Red Baron.
The Contenders
12
Gotthard Heinrici
Did the best he could with limited resources and maximized his potential assets to inflict incredible losses on an opponent with overwhelming resources. Unlike other German generals he paid strict attention to logistics and intelligence resulting in superior defensive tactics.
An absolute genius, Great at defensive and offensive tactics. One of the (many) tactics he devised included: drawing enemy infantry out of their area of artillery support and then taking them out with heavy machine guns, SPG's, artillery and Anti air guns (Used to attack infantry) afterwards procceding to attack the remaining artillery (which had no idea about the whereabouts of German troops and equipment) with tanks, often encirceling and capturing the soviet guns. If you were to charge an area defended by Gotthard you'd be dead within seconds. He had been part of the German military 1905, he was not a Nazi (He disobeyed Hitler and Göring) and fought purely out of pattriotism. He held important positions within the German military E.G he lead the defense of Moscow (Where he lost 35.000 men and the soviets lost 530.000 men.) and in 1945 he controlled the defense of the Eastern front against the advancing soviets. He also survived poison gas at the battle of Tannenberg and, his ...more
Gen. Heinrici put morals before orders and saved thousands of his men's lives because of his brilliant tactics in a fighting retreat from the Oder river to Berlin. Would have been a Field Marshal but angered Hitler with his religious beliefs. I believe he should be number one on the list.
Extremely capable commander. Underrated.
V 2 Comments
13
Walter von Reichenau
Was in command of 6th Army. Had he not died, Paulus would not have succeeded him as commander of this Army. The debacle at Stalingrad would not have to occurred.
14
Wilhelm List
An under rated general who wasn't used for most of the war, but had great understanding of large field formations and strong defensive strategies.
15
Hermann Hott
Not a Field Marshal but certainly should have been. Known as "General don't go there" by his Russian opponents he crushed the last remnants of the Russian Red Army at Vorenezh in the Summer of 1942 opening up all of Southern Russia to German offensive actions and indirectly threatening Moscow.
A very capable commander, specially with tanks.
17
Wilhelm Keitel
He leads the defeated army at the end.
He was terrible! He was called Lakeitel or so which means lackey!
18
Erwin von Witzleben
Gen. Witzleben was right person to save in German and remove insane Nazis group. He knew they went too far that cause to destroy in German, and he knew German will fall hand or won't last for long era. If he win in operated Valkyrie then the history will change a lot different in a storied.
He was a Prussian, to the end.
His lasting remark addressed to the Nazi judge, at the end of the farcical trial that condemned him to death... " You better hurry up and hang me, because it wont be long before they hang the lot of you "... Depicts the courage of the man...haggard, abused, tortured in the Gestapo interrogations, he stood in front of the judge, with no belt to hold up his trousers, with no false teeth to force him to slur his words...they hanged by a piano wire around his throat... The wire attached to a meat hook...and slowly raised him to a slow death...filmed for Hitlers entertainment...
19
Friedrich Paulus
Paulus was Catholic, and didn't believe in Bohemian Corporal Hitler's suicide ideas. He stated " He wouldn't kill himself for some Bohemian Corporal who knew nothing of was"! Paulus live the longest after the war. Who's the brilliant General?!
Paulus was not qualified to command 6th Army. He was a staff officer, and not the greatest. He also proved to be a traitor. Nice.
Great general if hitler had approved of his plans to invade Russia we would all be speaking german today
Agree. Traitor, coward, unfit to command. Too bad upon Reichenau died
V 3 Comments
20
Hermann Göring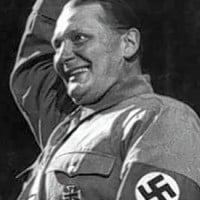 Hermann Wilhelm Göring was a German politician, military leader, and leading member of the Nazi Party.
Goring was a muppet. How could that idiot be on this list. A useless pompous thieving druggie.
Goring wasn't brilliant in any way. Most of the early Luftwaffe success were due to them basically unopposed in the air. Once they faced some resistance (during the battle of Britain), he was indecisive and made the wrong decisions.
Morphine addict while he did all of this. Imagine him off of the smack?
Most dangerous of the German Field Marshals by far he simply never had the resources necessary to accomplish what was promised by Hitler. He was not for the Barbarossa Plan but without his Air Force the German Army wouldn't have penetrated more than a hundred miles into Southern Russia. As it was they were a thousand miles away before the Army finally outran their Air Support then were crushed at Stalingrad for having done so.

Poor in retreat he had no answer for American Airpower since the United States was running much more durable air cooled radial engines.

The theory that Germany and Japan "ran out of pilots not aircraft" is simply false.

By 1945 neither had any of either planes or pilots giving the soon to be named "United States Air Force" complete Air Supremacy over Ally and Enemy both.

Only Goring understood the importance of this.
V 4 Comments
BAdd New Item
Recommended Lists
Related Lists
Top 10 WWII German Tank Aces
Top 10 German Aircraft of WWII

Top Ten Best German Bands
Best Home Field Advantage in Sports

Top Ten German Music Artists and Bands
List StatsUpdated 24 Feb 2017
1,000 votes
33 listings
7 years, 59 days old

Top Remixes (7)

1. Erich von Manstein
2. Heinz Guderian
3. Erwin Rommel
RickHaebich

1. Erich von Manstein
2. Heinz Guderian
3. Erwin Rommel
yanning

1. Erwin Rommel
2. Heinz Guderian
3. Wilhelm Keitel
natesogate
View All 7
Posts
Kesselring.
visitor
Error Reporting
See a factual error in these listings? Report it
here
.