Top 10 Best Yaoi Couples of All Time
All right, now I'm pretty sure no other list on this website exists like the one I've just made. So, this is for all you Yaoi fans out there. Note that this list can include fan-made Yaoi couples (doujinshis) or storyline couples from actual Yaoi anime. Also allowed are slash couples.

So, pick your favorite and start voting! Enjoy.

The Top Ten

1 America (Alfred F. Jones) & England (Arthur Kirkland) - Axis Powers Hetalia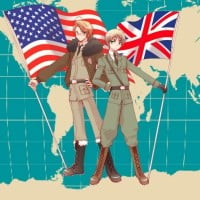 I've been crazy for billions of ships. They clawed in, they walked in, but USUK waltzed into my heart, did a prance, and embedded itself there. It's like a drug that got me addicted, and honestly, it's true.

It's such a beautiful pairing. I see no reason why people put it down. They complement each other so well, and the fan speculations are so believable and numerous that you could write them down on paper, shuffle them in a box, pick one out, and declare, This is canon!

Does America act obnoxious because he wants England to forgive him for the revolution? Does England turn America away because he still loves America and is afraid America doesn't feel the same way? Did America start the Revolution because he loves England more than a brother and wants England to accept them being more than brothers? Seriously, people, just choose! Even in real life, there's USUK. Please ask the president and the prime minister. Please. USUK will not die and shall reign forever.
2
Sasuke Uchiha & Naruto Uzumaki - Naruto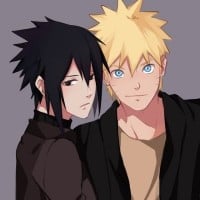 Sasuke and Naruto were my first yaoi pairing, and I'll ship it to death. I like this pairing not because it's cute, but because they have such a dynamic relationship that can be interpreted in many different ways. Personally, I think that when someone is willing to go through any lengths to save their most important person - as if that already didn't have any subtext - especially when everyone else has basically given up on that person, they have more than just "best friend" feelings for that person. Sasuke and Naruto complement each other in so many ways, and even if they were to enter a romantic relationship, they would still retain their dynamic rivalry. That is my opinion, and I shall stick to it.
Truly an amazing pairing that fits perfectly into the storyline, and at times, I honestly believe it is canon. It isn't my favorite pairing, but since my favorite isn't on this list, I have to vote for this one. It's not that they are sexy or hot, but rather that they have both had incredibly difficult pasts and are the only people who can truly understand each other. When Sakura confessed her love to Naruto, he honestly said that he didn't care and was going to continue searching for Sasuke anyway, despite her objections. It is a truly touching pairing. Oh, not to mention that they've kissed twice in the actual anime and once in an OVA that the creator himself made.
3
Shizuo Heiwajima & Izaya Orihara - Durarara
Shizuo and Izaya have the best chemistry of any two characters I have ever come across in fiction. Their passion for each other is borderline obsessive - no, scratch that, it is obsessive. There is literally no Shizuo without Izaya. I can't even begin to count the number of times Izaya mentions Shizuo.

They fit together perfectly and seamlessly. They are two sides of the same coin. I doubted their capability as a couple when I started the fandom, but as I got into the light novels, their intense feelings of mutual contempt won me over.

No one in the series has a stronger relationship than those two have for each other, even if you're not looking at it in a romantic light.
I love these two! They're amazing characters separately! I mean, who can't love the short-tempered man who hates violence? Or the sly 'flea' whom you're supposed to hate, but that just makes you love him more? I love these two individually, but together they're amazing!

Watching these two fight is exciting, and contemplating the depths of their feelings is even more thrilling. No one else can make Shizuo Heiwajima's blood race like Izaya, and there's no more enjoyable time for Izaya Orihara than his famous chases with Shizuo.

I love how complex these two are. They claim to hate each other, but they can't keep away from each other. No matter how you look at it, there's no one else in the world who can evoke such strong emotions in them. There's so much tension between these two, but they only claim it to be hate.

But how can hate drive two people together so much? They're always drawn to one another, whether it be Izaya searching for Shizuo for a chase, or Shizuo hunting down Izaya once he catches his scent. This has nothing to do with hate. They're simply amazing in how they take the cliche 'they like each other but just can't show it' to a whole new level. Their 'hate' is pure and to the max, but can you really call this hate? I think not!
4
Sanji & Roronoa Zoro - One Piece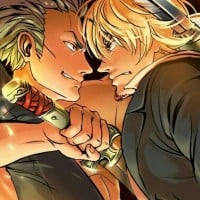 This pairing should be way higher. I can't believe Luffy/Zoro is even on this list. I never even imagined it. I like fighting pairs. Why do they fight? If they didn't care, they would just ignore the person. I am convinced Zoro is gay and in love with Sanji. The way he mutters "idiot" under his breath every time Sanji flirts with Nami is telling.

Sanji's behavior is a bit forced. This is something I have explored in my fan fiction for this pairing. It was love at first sight for Zoro, and Sanji is in denial. They really are cute together, and it helps that Nami doesn't like Sanji like that. All Sanji has to do is finally admit to himself that he is doing a poor job of covering up his sexuality.

They also seem to be paired up a lot for contests and such. They fight, but they don't make any effort to get away from each other. They obviously don't hate each other. Otherwise, one or both of them would have left the ship. The fighting is mostly frustration and sexual tension.
5
Light Yagami & L (L Lawliet) - Death Note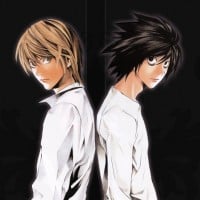 This is one of the only pairings, anime or otherwise, where I've actually seen gay chemistry and the ship isn't "technically canon." We also have proof that these characters may, in fact, actually be gay. That's not always the case. Many people ship Lawlight primarily for the yaoi, which is basically senseless sex, but there are emotions involved too. These emotions lead to a roller coaster of a relationship that inspires all kinds of creativity. Personally, I ship it because they attract each other. Whether it be as friends, enemies, or partners, you can't deny the mutual attraction. They are so similar, yet they have key differences that make them a perfect fit.
I've never been so in love with a pairing. Most yaoi ships bother me because people "ship them just to ship them." But these two have a connection on such a deep and emotional level. It was so clear that they cared for each other. Even after L died, Light proved multiple times that he has nothing but respect for L. Light kept going on about how "L is the greatest detective in the world." And don't forget how offended he was when he saw Near wearing L's mask. Light even admitted in the manga that he got "too emotional for L." And that's when you realize, people say Light hates L, and that they don't belong together because "Light killed him."

But think about it. If Light was willing to kill his whole family if they found out about the Death Note, what makes you think he would hesitate to kill L, even if he did care for him? And what about them handcuffed together? Imagine all the little events that happened when they weren't working. Such as, sleeping together, taking showers together, doing everything together. And the most mentioned part of them all, the rain and foot massage scene, was beyond depressing. At that point, you could actually see Light having second thoughts about everything. And for the first time, you could actually see L's emotions just pouring out in a really depressive way.

It's like they were so close, it's like they had so much to say, but yet there was still this huge wall between them. When L quoted, "it's almost time to say farewell," the look on Light's face seemed so shocked and sad, as if he didn't want him to leave. It's a really strange relationship. They wanted each other gone more than anything. But yet, the connection of their relationship was so deep. You can call them enemies, friends, lovers, and you still wouldn't be wrong. That's seriously how deep their relationship is.

Anyways,

I apologize for this huge essay. I seriously had nothing else to do.
6
Victor Nikiforov & Yuri Katsuki - Yuri!! On Ice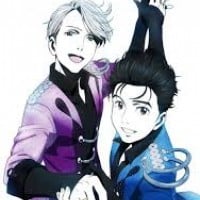 I love them so much! They are so cute together! This should be higher on the list! The chemistry between them is undeniable! They are meant to be with each other! Everyone can see how much they care for one another. This anime was truly amazing! It gave me so many feels and brought tears to my eyes and happiness to my heart. No one can deny how much they change and better each other. Yuri became more confident and won second place in the Grand Prix Finals thanks to Victor. Thanks to Yuri, Victor doesn't have to be so closed off and feel like he can only accomplish things on his own. They really do belong together. They are so important to each other!
Let me just say this: When I first watched this, I thought they were the cutest thing because you could see how much Yuri depended on Victor and how much he cared for him. Victor had always been closed off and thought he needed to achieve greatness by himself. However, he said that all changed after meeting Yuri. He is experiencing all these new feelings just because of Yuri. They are my OTP.
7
Nezumi (Rat) & Shion - No.6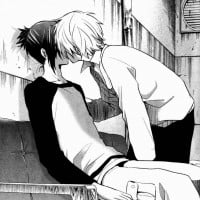 I love this pairing. I almost voted for others, but then I saw this. Their love is so adorable since Shion is so pure and fragile, yet Nezumi is so cold and harsh without meaning to be. Despite the fact that Nezumi has hurt Shion so much, Shion just smiles and forgives him, while Nezumi thinks he's no good for him and is scared to love him back.

Then there's the fact that their love is doomed. It's like Romeo and Juliet. Nezumi wants to destroy No. 6, and Shion wants to save it. Despite knowing this, Shion can't bring himself to leave Nezumi because he loves him too much. Then there's the scene that dooms their love the most when Nezumi leaves Shion for good. I tear up when I think about them. It's bittersweet, and you can't let go.
Ahaha, I absolutely love this pairing. I just finished watching the show and have read a bit of the manga and the light novel. I feel like this is one of the most complete, wholesome, perfect couples ever. They have a bond so strong that Sion can't imagine a life without Nezumi in it. He literally cannot fathom a place, time, or reason he would not be in love with Nezumi.

Another good thing about this pairing is that they don't care about issues like homophobia. These issues never appear, making the whole relationship seem much more natural. This is a perfect relationship.
8
Germany (Ludwig) & Italy (Feliciano Vargas) - Hetalia
This is perhaps one of the most popular pairings in the fandom, besides USUK. I'm not sure why I like it more than USUK, but it just seems to have a smoother relationship. Italy can be a little annoying, just like America, and both Germany and England are easy to set off. However, if you think about it, Italy and Germany have so many canon moments that it's ridiculous. England and America have some too, but I've seen more evidence of FrUK than I have of USUK. GerIta has the most canon moments. Italy has asked Germany to kiss him, which he did, and Germany has said "Ich liebe dich," which translates to "I love you" in English. They're constantly together, no matter how much Germany may have wanted to kick Italy out initially.

Overall, it's canon. Get over it, USUK shippers.

This really deserves to be number one, not number nine. But then again, that's just my opinion.
9
Naruto Uzumaki & Sasuke Uchiha - Naruto
I really love this ship. It's one of my favorites.
10
Cain & Abel - Starfighter
This has to be number 1. Everything in their relationship blows everything else away. Badass Cain and an adorable Abel make for an interesting dynamic. The competition in their relationship makes the challenges even tastier. They have a clear opposites-attract quality. This is what makes them click so much. It's Cain & Abel all the way.
The epic pairing from Hamletmachine's original comic, Starfighter, is not your typical yaoi couple. What's Cain up to? Can Abel weather the storm well?
Totally unique! I haven't almost ever seen a couple quite as interesting. It's absolutely wonderful that this had a plot as well, as it's pretty easy to notice that a lot of yaoi tends to forget to involve anything more than 'love.'
The Newcomers
? Denji & Aki - Chainsaw Man
The Contenders
11
Sebastian Michaelis & Ciel Phantomhive - Kuroshitsuji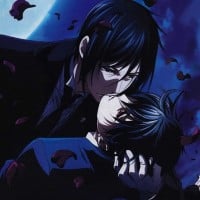 Dark and twisted in a way I've never seen before, the chemistry between them is there from start to finish, perhaps even beyond. I never really cared much for dark dramas. It always seemed that the relationships in such stories were forced and contrived. However, that's not the case for these two. As their story unfolds, it becomes clear that neither is what they seem, nor what they wish the other to believe. These two do not become lost in each other, nor does one of them come to dominate the relationship. They're a perfect match in hunger and need, drive and ambition, strength and frailty. Anyone who has ever been in a true long-term relationship will recognize the dance playing out between these two, without the author ever needing to resort to writing out the private details. (Not that I would ever object to that.)
I adore this ship. I think they are perfect for each other! And I find it sexy that they are also master and servant. However, I don't like this ship just because they're sexy together. I genuinely believe they love each other! For example, during that one episode in season 2, Ciel was obsessing over finding out who Sebastian cared for the most. In the end, it's discovered that Sebastian is the one Ciel cares most for! Also, when Sebastian and Claude were fighting, Sebastian stated he wasn't just fighting for Ciel's soul. Plus, there are so many hints at their relationship! I love it!
12
Usagi (Akihiko Usami) & Misaki Takahashi - Junjou Romantica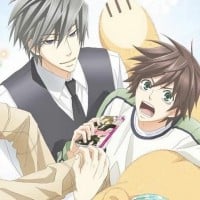 Simply amazing and beautiful. These characters hold a very special place in my heart. Misaki is just adorable, but also mature and childish at the same time, and cares about everyone. He's the character we all should look up to. Usagi's love for him is beautiful. He is stoic and can be very rude, but when it comes to someone he cares about, especially Misaki, he's a whole new person. He's very possessive to the point he can't stand when someone even looks at Misaki, but the way he loves and treats him with gentleness and "fills up" on him always melts my heart.

He's sweet, cuddly, and always puts him in first place, telling him at least five times a day how much he loves him. I will never find an anime nor a couple this beautiful + Misaki's a big tsundere, which is the main reason I love them so much. For me, they are the perfect couple.
This ship is amazing. No matter what Misaki states he doesn't want, he actually does want. Usagi is a stubborn person, so many people can't deal with him. However, Misaki seems to show no problems at all when actually living with him. They get along very well, aside from the so-called "sexual harassment" that Usagi displays upon Misaki. Later on in the anime, Misaki actually starts to open up about his feelings for Usagi, as well as becoming protective of him. That proves that they are what most people want in a relationship. Therefore, they are an amazing couple.
13
Tobio Kageyama & Shoyo Hinata - Haikyuu!!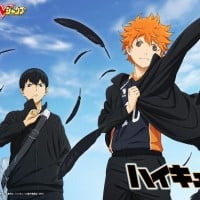 I ship them!

They are volleyball idiots who love volleyball and live for it. They're always together, and they have chemistry with each other. Hinata 100% believes in Kageyama for his tosses, and Kageyama looks so happy for that reason. Although he's angry, he's blushing at that time (I still remember it, though). Hinata always makes Kageyama blush, smile, or even get angry. He makes Kageyama feel something new.
With sports anime, I tend to ship everyone with everyone else, but KageHina is my favorite ship for Haikyuu! I love the journey that their relationship takes throughout the anime. They started out wanting to fight or play against each other and slowly began to work their way towards friendship. Maybe they'll be more someday? I feel that they are perfect for each other.
Their love for each other is indescribable. They just have these moments where you swear they're going to kill each other, and other moments where they're about to kiss each other. This ship is one of my all-time favorites, and I hope it stays that way.
14
Erwin Smith & Levi Ackerman - Shingeki no Kyojin
I know many people ship Ereri, but still, somehow I think this is much better than Ereri. Seriously, Ereri didn't have as many moments as them. Levi joined the Survey Corps just for this guy. He trusted him when everyone he trusted died. Erwin gave a path for Levi to live on, and Levi put so much trust in him. When Erwin died and Levi was given the choice to revive one, he literally didn't choose Erwin because he knew Erwin didn't have the will to live on. He understood him so much.

Spoiler alert from the manga!

Even after Erwin's death, Levi still tries his best to fulfill the last order Erwin gave him, to kill Zeke. He almost died doing it, but he still says that he only wants to kill Zeke.

And also, I haven't read the Attack on Titan manga. This is just a spoiler I came across somehow, and I can't forget it.
At first, I really liked Ereri when I came into the SnK fandom, but with time, getting deeper into the show, Eruri just blew my mind. These two are just made for each other, and there's so much canon-based stuff for this strong bond between them. Levi is so much more than the badass character he's always made out to be, and he deserves love and happiness! And who could he have this better with than Erwin? I just love it. It's beautiful!
15
Riku & Sora - Kingdom Hearts Series
Ever since my siblings got the game when I was 10 years old, I always thought they were more than friends. At the time, I had never heard of "Yaoi." No, this couple wasn't my first experience with Yaoi, but it really makes sense to me. It's about the trust and true friendship that Sora refused to give up on, and his determination to get Riku back so they could live their old life again. Then there's the sudden craving for Sora when he went bad. It all makes total sense, doesn't it?
By the end of KH2, Kairi is the third wheel. The depth of the devotion these two show each other over and over throughout this game series cannot be ignored. I used to be a bit squeamish about pairing Sora with anyone because he's so naive and immature, but he grows. And while he's learning how to become an adult, Riku's maturity helps balance him out. There is no Sora without his Riku.

I love this pairing because it grows as the characters grow. The chemistry between them is very near perfection.
16
Lelouch Lamperouge & Suzaku Kururugi - Code Geass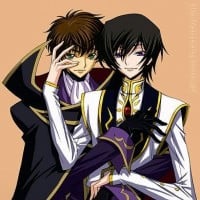 What can I say about these two other than they are our bisexual kings that will rule the world with a firm yet soft resolve?

We have Lelouch as the harsh, strict, no-nonsense voice and Suzaku as the soft, compassionate, yet firm voice and heart. Lelouch is the brain and Suzaku is the heart. Nobody can survive without these two vital organs. It's either they work together or risk losing the entire human host. The same goes with the left brain, right brain comparison.

Honestly, there are a lot of Yin/Yang comparisons (like most OTPs), but what's special about Lelouch and Suzaku is the Dragon and Phoenix comparison.
I have many reasons to call this pairing my favorite. First, the anime is one of the best I have ever seen. Lelouch is a deeply emotional and complex character, and he clashes well with Suzaku's own turbulence. Their equally opposing views on how to handle situations make for some of the best character development I've ever seen. Second, they both know they love each other dearly, no matter what happens. This is proved once Lelouch makes his plans for Zero Requiem, and Suzaku goes along with it to make the world a better place. Lastly, they are adorable together. Lelouch is the serious one, with all the beauty and charisma of a true prince, while Suzaku is loyal and devoted to him, at least in the end.
17
Killua Zoldyck & Gon Freecss - Hunter x Hunter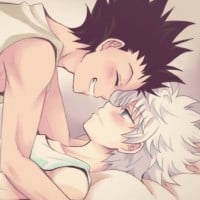 Oh my gosh, they are so cute. They're like brothers and are perfect together. They should be in the top 10.
It's pretty difficult not to see the bond between these two. You just can't help but look back at those many, many happy moments and genuine feelings they've shared with each other.

Also, it's hard to view them as just brotp when it feels like Madhouse is high-key shipping them together. Togashi, when will you come back? D;
They're a very good couple!
18
Masamune Takano & Ritsu Onodera - Sekaiichi Hatsukoi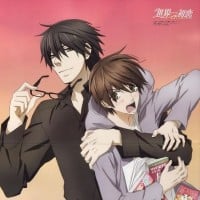 I've been following this story for almost 5 years now, and I never get tired of rereading it. I love the struggle of both parties in overcoming their insecurities and doubts, and discovering - again and again - their undying love for each other. I love Takano's passion and persistence, as well as Onodera's stubbornness. Tsunderes amuse me so much. Not to mention the steamy love-making in each chapter. God, I love every inch of this series.
AHHH. These two should be in the top five! They have history, chemistry, suspense, hilarity, realism, miscommunication, and jealousy. Of course, Takano is the hottest seme ever to exist, and Ritsu is the hottest tsundere uke ever. They have so many cute moments, and Takano just loves Ritsu so much that it hurts inside whenever I reread the series or watch the anime.
I just love their love story. It's funny too - in every way. But definitely, it's cute and really heartwarming. I've never been in love, but this manga made me understand what true love is - and what it should be - and that it's just beautiful.
19
Gary Oak & Ash Ketchum - Pokémon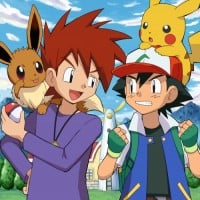 The show Pokémon is for children, so they obviously will never be together. However, being for children doesn't mean that they can't flirt with each other. There are little hints in the anime that there might be somewhat of a crush going on between the two.
There are some hints if you think about it. I think they're perfect together! The producers will probably never pair Ash up with anyone, much less Gary. But a girl can dream, right?
For some reason, "Ashy Boy" sounds a lot more affectionate than an insult, doesn't it? Palletshipping has a lot of hints, even behind all of those Ash/girl protagonist ships. Even with its counterparts, this ship is still amazing!
20
Sonic the Hedgehog & Miles "Tails" Prower - Sonic the Hedgehog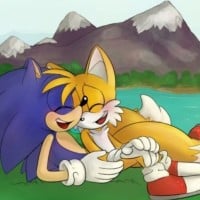 My favorite Sonic ship.
21
Otoya Itoki & Tokiya Ichinose - Uta No Prince Sama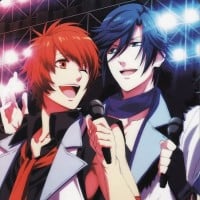 Oh my glob, this couple is so cute and funny. I mean, they can both be uke and seme. Their personalities clash, but that causes fireworks between them. If they were into all the same stuff, sure, they'd get along easily, but then it would be boring. I mean, that's their relationship. We can all see it. There are sparks between them.
Definitely ADORABLE. The fan fictions about them are adorable. The pictures are hot. So cute. Itoki is the cute, happy-go-lucky airhead, and Tokiya is the serious but hot singer.
They're an adorable couple! Otoya is so cute and warm, and also kind-hearted. He's totally different from Tokiya in personality. But seriously, they're the greatest couple ever!
22
Eiri Yuki & Shuichi Shindou - Gravitation
Yuki and Shuichi are absolutely the cutest, utterly dysfunctional couple. They've gone through so much together and honestly, if they weren't meant to be, then they wouldn't still be together. Their relationship is sprinkled with a lot of truisms too, the fact that Eiri is hesitant at first, and the history that goes way back. In fact, Shuichi is having a hard time balancing his career and love life.

Shuichi is incredibly dedicated, and also very clumsy and adorable. He knows that he's already fallen in love with Yuki, and doesn't bother to hide it much. However, he still has to make an effort to transition into Eiri's family. After all, his brother-in-law is Shuichi's boss. Eiri, on the other hand, slowly falls in love with Shuichi, and eventually realizes it too. The moment Shuichi barreled his way into Eiri's life obviously changed everything.

The entire story of Gravitation is incredibly hilarious, and also very sweet. The fact that Eiri is having a harder time expressing his affection makes those little moments when he does, even if it's just a loving glance, all the sweeter, and Shuichi probably thinks so too. Yuki and Shuichi will always be my one true pairing and absolute favorite couple, hands down. They're just so cute and the fact that both of them are making an effort to support their relationship despite being gay celebrities, and Tohma's interferences, shows that Gravitation can really pull two people together and make it seem so natural.

Eiri is a very complex character with so much depth, and even if Shuichi seems like an airhead at times, he's very complex, too. Shuichi knows exactly what's good for him and doesn't care what other people say, and even though it appears he wears his heart on his sleeve, he's secretive in his own little way, too. In fact, his reason for doing things isn't all that it seems to be.

Both halves of the couple can help each other grow so much, and they already have. Shuichi is more mature than... more
23
Axel & Roxas - Kingdom Hearts
I personally believe that this couple is much better than Sora and Riku, and there are probably other people out there who feel the same. I love Axel and Roxas. The chemistry between them is just so much different from Sora and Riku. I think it's partly because they're "Nobodies" who lack hearts and supposedly feel nothing. And yet, Axel did feel a sort of attachment to Roxas and was sad when he left the organization.
The proof is always in the pudding. After trudging around the internet for various tidbits that show a strong bond between these two, no other pairing comes close, at least in regards to Kingdom Hearts. It is extremely difficult not to believe in the great potential between Axel and Roxas when reading, playing, and reading some more of everything that has to do with Kingdom Hearts.
Okay, guys, this pairing came off to me as canon, or one-sided on Axel's part. But still, even if they aren't really a 'yaoi' pairing, their friendship is strong in itself, and that's enough to make me want to ship them to death.

Even if Roxas can be super tsundere at times, just think about poor Axel and the lengths he goes through to get Roxas back. My heart seriously broke when Roxas didn't even recognize Axel. Anyways, this is a super-sexy pairing.
24
Dave Strider & John Egbert - Homestuck
I love this ship! I love how this ship is an opposites attract kind of ship because Dave acts all cool and John is a total derpy nerd. It's also cute because Dave's nickname for John is Egderp, and it's funny and cute.
It saddens me that Homestuck pairings aren't higher. But I mean, there are so many pairings that it would take up the whole page.
I'm surprised this is still only 77! (Not that I have any problem with USUK, but still.) I love this pairing to bits, and it's almost canon! (Almost.)
25 Byakuya Kuchiki & Renji Abarai - Bleach
PSearch List