Top 10 Best English Bands
The Top Ten
1
Queen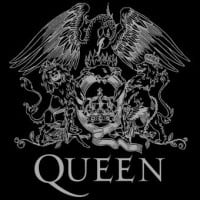 Queen are an English rock band formed in London in 1970. The original lineup was Freddie Mercury (lead vocals, piano), Brian May (guitar, vocals), Roger Taylor (drums, vocals), and John Deacon (bass guitar, vocals). Before forming into Queen, Brian May and Roger Taylor had played together in a band ...read more.
Queen is number one on my list. They created amazing songs that people will remember for a long time, I don't think they will ever be missed. Freddie had a beautiful four octave voice, and was a one of the best front men that ever lived. Roger has great drumming skills, and a nice high voice. Brian's guitar skills will never match anybody else's. John was one of the quiet, and most relaxed bass players I've ever seen. Their concerts will never bore you, Freddie always kept the crowd going along with him, with his amazing, strong voice, and his strutting on stage. He would make jokes sometimes laugh out loud. Anyway Queen is truly an amazing band! They truly 'took my breath away'.
Innovative, versatile, unique. Four highly proficient, gifted, skilled musicians and songwriters who worked wonders in the studio and dropped jaws as one of the best live acts ever. In other words, the guys COULD play. Their musical delivery on stage frequently outdid their already astonishing studio performance, and that's something that can't be said of many bands. Never limiting themselves to reproduce the studio versions on stage, they totally recreated them for the live audience, putting in evidence their acute sense of show and entertainment, and respect for the audience. Loyal to themselves and to their legions of equally loyal fans. A clash of four highly egocentric, stubborn, arrogant musicians who were however intelligent enough to understand that no matter how good they invidually felt (and were! ), they would always be better as Queen.
Even though The Beatles were more successful, Queen deserves to be number 1! They were more versatile, experimental, daring and talented. I also love The Beatles and am a big fan of theirs, but Queen takes the cake! Their music has changed my life! I also think their less popular songs are very underrated! I mean: everyone knows Bohemian Rhapsody, Radio Gaga, We Are The Champions,... etc and they're of course good songs. But Great King Rat, Dead On Time and The Millionaire Waltz, for example, are so fantastic! QUEEN IS SIMPLY THE BEST BAND EVER
Since high school Queen has been my life long music. thanks to them, I travelled London in 2000, once again in 2015 and still miss it.
Who dares to dislike THE Bohemian and who has never heard We will rock you & We are the champions. I bet they have more hit singles you still remember than any other musicians and bands all over the world. You can take my word for it. Their music still airs and is used for commercials. How amazing it is! 40 year old band's music has never ever gone. Still in the air. We gotta thank to them and their music too. Thank you for coming to Korea and making fantasy a reality in 2014. Hope to see them again.
2
The Beatles

The Beatles were an English rock band formed in Liverpool in 1960. The members consisted of John Lennon, Paul McCartney, George Harrison and Ringo Starr. They were soon known as the foremost and most influential act of rock era. Rooted in skiffle, beat, and 1950s rock and roll, the Beatles later experimented ...read more.
They really Deserve to be in top 3 they are very good and I can say they are onw of the best but still Queen gets the number one for me
There is nobody have achieved what the Beatles have done. They were the first British band to break America, a lot of British bands are still not known in America. And there music still stands the test of time. Please, please never compare one direction. With the Beatles. X
The Beatles changed the music industry forever. One direction, however, who think they are 'better' will never have such a legacy. Teens today wear The Beatles t-shirts, can you really imagine teens wearing one direction t-shirts in 50 years? Nope, I didn't think so.
Changed everything for the better. Pushed boundaries in songwriting, recording and playing live. Still inspiring music 50+ years later. This is fact, not an opinion. You may like different music, but this isn't a top 10 of your favourite band.. it's the BEST band.
3
Coldplay

Coldplay are a British rock band formed in 1996. The band consists of Chris Martin (lead vocalist and pianist), Jonny Buckland (lead guitarist), Guy Berryman (bassist) and Will Champion (drummer and backing vocalist). Manager Phil Harvey is often considered an unofficial fifth member. The band renamed ...read more.
They are better than queen and beatles. Their music always has a positive conclusion and they are certainly better than a broke up boyband. Frontman chris martin has a rich voice and the band makes music enjoyable by almost everyone.vote and take them to the number 1 slot that they certainly deserve
They should be number 1 by a country mile, seriously, one direction are a pile of jerks
They have composed some of the most sentimental songs I have ever heard. they should be in top three.
They have the perfect combination. The greatest lyrics and melodies.
4
One Direction

One Direction (commonly abbreviated as 1D) were a British-Irish pop boy band based in London, composed of Niall Horan, Liam Payne, Harry Styles, Louis Tomlinson, and previously, Zayn Malik until his departure from the band on 25 March 2015. The group signed with Simon Cowell's record label Syco Records ...read more.
Peoples opinions on this band seem to be based on 2011/2 one direction-5 teenage boys who have no idea about the music industry and care more about their hair than their records and of course their fans who everyone still seems to think are 12 years old? We age too people. Maybe if you updated yourself and listened to their more recent albums and took a look at how much they do for people and mean to people you would see how genuine these boys are and how much they care about what they are producing and about their fans. They create great music which fair enough may not be to your taste but isn't all simply 'girly pop music'. So please stop insulting them and their fans for no reason.
Please guys don't insult One Direction. If you don't like them then why are you even watching this. There is nothing that One Direction has got to do with the insecurities of teenage girls or whatever crap you people are talking about them. They deserve to be on the top. They have their fans from all around the world so at least pretend to show some respect.
This is the best band I have ever heard to. Those who thinks this is not real music should not insult them. There are millions of fans reading this and they love one direction. And don't even insult niall, he is an amazing person and the other boys are also brilliant. You haters are just jealous of their success at such a young age.
If you really don't like one direction just don't hear to their music. But please don't insult them by writing rubbish comments cause their are many one direction fans around the world who really like them. Seriously you guys are writing like they are your enemy. I r
5
Led Zeppelin

Led Zeppelin was an English rock band formed in London in 1968. The group consisted of Robert Plant (Vocal), Jimmy Page (Guitar), John Paul Jones (Bass, Keyboard) and John Bonham (Drums). The band's heavy, guitar-driven sound, rooted in blues and psychedelia on their early albums, has earned them recognition ...read more.
WHY IN THE ACTUAL HELL IS ONE DIRECTION AND A CRAPPY BOY BAND NO-ONE HAS EVER HEARD OF OR LIKES ABOVE Led Zeppelin, QUEEN, Pink Floyd IRON MAIDEN AND ROLLING STONES!?! Yes I was actually screaming that at my computer because it is so stupid to see morons who have never heard of a guitar or talent won't allow talent within five mili-metres (Small distance, for those idiot who don't know music) of their bubble of idiocy, I love Led Zeppelin because they had talent, so much talent, Jimmy page, Robert plant, John paul jones, and of course the beast John bonham are all amazing at what they do, please let them get above those pretty boy hacks.
The Gods of Rock music. Excellent Guitar and music. Robert Plant is incredible. Stairway to Heaven is the ultimate rock song ever. But then who can forget Kashmir?
Better than Beatles! Why? Guitar solos are excellent, Drum beats too... Bass is very good in most songs, and Plant's voice is actually 10/10
Why is One Direction and Take That (who ever take that is), a head of one of (if not the best) bands of all time?
6
The Rolling Stones

The Rolling Stones are an English rock band formed in London in 1962. The first settled line-up consisted of Brian Jones (guitar, harmonica), Ian Stewart (piano), Mick Jagger (lead vocals, harmonica), Keith Richards (guitar), Bill Wyman (bass) and Charlie Watts (drums). ...read more.
Simply the best! What a magic band! Best combination ever: powerful guitars, magic bass and drums, and... Mick Jagger!
The only band that understood blues, rock n roll and soul have the same feeling. A true groovy rhythm band.
The fact that One Direction is ahead of The Rolling Stones makes me want to puke
One Direction and Coldplay above The Stones, your having a laugh aren't you.
7
Oasis

Oasis were an English rock band formed in Manchester in 1991. Developed from an earlier group, the Rain, the band originally consisted of Liam Gallagher (vocals and tambourine), Paul "Bonehead" Arthurs, Paul "Guigsy" McGuigan, and Tony McCarroll.
The reason they are one of the greatest british bands ever is because they dominated the 90s with 2 of the greatest albums ever made. Morning Glory and definitely maybe defined the decade and even if they didn't really break america that wasnt due to them not being a great band, it was mostly because whenever they went on tour there they more or less broke up. Even their worse albums are still good, just can't live up to their first two, they also have incredible b sides
BY far the absolute best band in the world due to the amazing songwriting of N Gallagher and the beautiful voice of L Gallagher. The best and most talented band in the history of the world.
THey r too cool there songs like don't look back in anger n champagne supernova n wonderwall are great and Beatles are also very good love em both...
Oasis or Queen are definitely 1 and 2 for the best. The others are good but these two have changed music itself
8
Take That

Take That are an English pop group from Manchester, formed in 1989. The group currently consists of Gary Barlow, Howard Donald, and Mark Owen.
Take That are the most amazing group, they are all down to earth & care so much about their fans. They interact with their audience and at album signings or any other time they meet fans they take time to chat to you as if they had known you for ages. Each song written by them has a meaning. I was in my late 30's when they began and am now 62 but still sang and danced the night away at two of their concerts this year. They really care about others and do so much for charity, not only in public but behind the scenes too. Their music brings out every emotion in me. What they have achieved over 25 years is incredible. They absolutely deserve to win #TakeThatForever I'm so proud of them xx
Their concerts have always been amazing! Never once fail to wow the audiences, if you've never been to their show, try to come, I'll guarantee, even if you don't fancy them, they'll entertain you fully and you'll go back home with a huge smile on your face! And yes, I agree how much they respect their fans, no matter how tired they are, they always put a big effort to make us all happy, they always try to take as many pic together as possible. Do you know how much that means for the fans? Fans will remember that 2-3 mins moment for a lifetime!
Every time the boys tour I think that was the best, then they something else that tops that, loved their music and them for 25 years, and will continue to love them for the next 25, there is a take that song for every moment of my life, meeting Mark Owen was the best day, the boys are so lovely to every one of their fans, and they are so grateful for every opportunity. Great music, great concerts great British band, need I say any more,?
Take that's Concerts are the best. You have to call it a show. There are always fantastic sets, dancers,great costumes, special effects and props not to mention over 2 hours of fantastic music performed by 3 of the most tallented guys in the music industry. At the end of every Tour you always think they will never better that, but each time they do. They are an amazing dedicated band. Long may they reign.
9
The Who

The Who is an English rock band formed in London, England in 1964. The most recognizable lineup was Roger Daltrey (lead vocals), Pete Townshend (guitar), John Entwistle (bass guitar), and Keith Moon (drums). They are best known for their live performances and hit songs Baba O'Riley, My Generation, and ...read more.
Rock gods like none other, Keith is the best drummer, John is the best bassist, Roger is a fantastic singer and Pete is the greatest songwriter, plus a fantastic guitarist.
I used to not care about these guys. Then I heard Live at Leeds... needless to say, my mind was blown to bits. THE best rhythm section of any band ever!
Their sound endures more than anyone else and some of the songs are the most exciting pieces of music ever written.
How is one of the greatest rock bands under one direction
10
The Smiths

The Smiths were an English rock band formed in Manchester in 1982. The band consisted of vocalist Morrissey, guitarist Johnny Marr, bassist Andy Rourke and drummer Mike Joyce.
What is actually wrong with this list?! Take That 2nd? Oasis 8th? The Smiths 11th? Who puts One Direction and Take That above The Smiths and Oasis?! The Smiths is my favourite English band and you cannot beat Morrissey's lyrical genius and Marr's extraordinary musical talent, listen to How Soon Is Now or There Is A Light That Never Goes Out or I Know It's Over before you dare press one direction.
Greatest band of all time... let alone in England. The Smiths created some of the most unique, inspiring, influential, emotional and interesting music of all time. There will never ever again be anything like Morrissey's quintessentially English, yearning voice or Johnny Marr's symphony of glittery, jangly guitars. The Smiths are/will always be number 1 in my book.
Absolutely splendid band. I love them so much. it should be above one direction though because that is teenage rubbish
This list is whack the smiths were amazing no boy band should be in the top 20
The Contenders
11
Pink Floyd

Pink Floyd was an English progressive rock band formed in 1965 in London, England. They achieved international acclaim with their progressive and psychedelic music. The band consisted of 5 members - David Gilmour (Vocals and Guitar), Syd Barrett (Vocals and Guitar), Nick Mason (Drums), Roger Waters ...read more.
Yo what the hell is going on here? One Direction is better than Pink Floyd? Go back to junior high or listen to Floyd ASAP! Incredibly powerful lyrics and concepts, some of the most impressive instrumentalists in music history, and the never-ending influence on music they have. #9 is disgraceful for them. They are considered by some to be even better than the Beatles. Idiots. All of you.
The fact that Led Zeppelin, The Stones, The Beatles and even Queen are above Pink Floyd on this list is just an insult to the 70's music. Pink Floyd will never be beaten.
I don't think any other band can create thing like Pink Floyd. Salute piper Syd Barret to establish such an outstanding music band.
I'm with the Floyd. One Direction may one day be classed as a great band, but to be truly great you have to stand the test of time
12
Mumford & Sons

Mumford & Sons are a British rock band from London, formed in 2007. The band consists of Marcus Mumford, Ben Lovett, Winston Marshall and Ted Dwane.
I love Mumford and Sons. What I don't understand is why they are 32! They are way better than a 32!
13
Radiohead

Radiohead are an English rock band from Abingdon, Oxfordshire, formed in 1985. The band consists of Thom Yorke (lead vocals, guitar, piano, keyboards), Jonny Greenwood (lead guitar, keyboards, other instruments), Colin Greenwoood (bass guitar), Phil Selway (drums), and Ed O'Brien (guitar).
I do love Radiohead, but please do your homework before posting, the Beatles revolutionized the recording methods, just listen to Sgt. Pepper's and compare it to the music of the 60's. They changed music.

Radiohead deserves to be in the top 5 though.
Radiohead bellow One Direction (not the worst band ever, but is still kind of trash pop crap) and Linkin Park (A band that isn't Brittish, they're God damn American). This list is crap Radiohead should be at least two spots higher, at least.
Truly the band with the most variations in sound. Don't believe me? Listen to Kid A and The Bends. Note the difference.
They deserve to be at the top, unlike the Beatles they are daring and creative. They the greatest ever
14
Def Leppard

Def Leppard are an English rock band formed in 1977 in Sheffield as part of the new wave of British heavy metal movement.
Come On! How could these guys no be on the list?! Some of the greatest rockers of the 80's!
Best band in the world. The Beatles r great, but definitely leppard kicks ass
Their rock of ages is amazing..
They themselves are amazing
15 Portishead
16
Muse

Muse are an English alternative rock band from Teignmouth, Devon, formed in 1994. The members are Matt Bellamy (lead vocal, lead guitar, piano, keyboard), Dom Howard (drums, percussion) and Chris Wolstenholme (bass, backing vocals). They've won several awards including 5 MTV Awards, 8 NME Awards, 2 ...read more.
The best band in 21st century in my opinion. Fully talented member, meaningful deep lyric, able to put all musical element: rock, classical, electronic, etc.
One direction above than MUSE. They don't even write their own music
Best band to attack the illuminati, you should be agree!
Literally best band of this time. None other like them!
17
Iron Maiden

Iron Maiden are an English Heavy Metal / Hard Rock band formed in Leyton, East London, in 1975 by bassist and primary songwriter Steve Harris. The most critically acclaimed period for the band was from 1983-1989. With vocalist Bruce Dickinson, bassist Steve Harris, lead guitarist Dave Murray, rhythm ...read more.
Their singer Bruce Dickinson is a polymath. A pilot, fenceman, Radio DJ and various other things he is amazing at. Steve Harris plays the bass with his fingers, and not may people can do that. Their drummer Nicko Mcbrain is one of the best drummers on this planet. Their guitarists Adrian, Dave and Janick are amazing. Every song the band has put out on all of their 15 albums are amazing. And best of all, they're British!
Iron Maiden should be in 6th place, not some kids called 1D -. -
Maiden should be on the top10
The best heavy metal band of all time
No one on metal world can ever surpass them.
18
Keane

Keane are an English rock band from Battle, East Sussex, formed in 1995. The group currently comprises Tim Rice-Oxley, Richard Hughes, Jesse Quin and Tom Chaplin.
Keane has some of the best lyrics and catchy tunes. While some bands provide me with just a few songs to listen to, there are easily ten or more that I can think of for Keane.
They are much better than one direction, who shouldn't even be on this list. keane are the best why aren't they number 1!
By far the best. If you just compare it to, let's say Coldplay,. They are so much better...
Keane is incredible. Deep lyrics and magical voices.
19
Duran Duran

Duran Duran are an English new wave/synthpop band formed in Birmingham in 1978. They were a successful band of the 1980s and a leading band in the MTV-driven "Second British Invasion" of the US.
Duran Duran changed the face of music in the 80s and took the UK, America, the whole world by storm. Every song is a classic. Not just Duran Duran, but Spandau, Coldplay, etc are all better than One Direction. Fact! DD beats 1D!
They are so cool and their music is amazing. I'm a teenager and would rather listen to them any day compared to the crappiness of 1D.
So creative, so clever in their music,what an inspiration to others in the music industry..just awesome never get tired of listening to their songs!
Pop-rock at its best
20
Deep Purple

Deep Purple are an English rock band formed in Hertford in 1968. They are considered to be among the pioneers of heavy metal and modern hard rock, although their musical approach changed over the years. Originally formed as a progressive rock band, the band shifted to a heavier sound in 1970. Deep Purple, ...read more.
The greatest Rock Band of all time. Those who have not heard their songs do not really know what is hard rock. Smoke on the Water, Black Night, Hush, Soldier of Fortune...the list goes on.
The best band ever
Deep purple no1 ok
TOP 5 BAND
Ritchie Blackmore approves
21
Joy Division

Joy Division were an English rock band formed in 1976 in Salford, Greater Manchester. Originally named Warsaw, the band consisted of singer Ian Curtis, guitarist and keyboardist Bernard Sumner, bassist Peter Hook, and drummer Stephen Morris.
Tony Wilson always thought Joy Divsion and New Order as the same band.

If you listen to that catalogue of work then it's obvious this lot should be much higher in the list.
Awesome psycho atmosphere
22
Westlife

Westlife were an Irish boy band, formed in July 1998 and disbanded in June 2012. Originally signed by Simon Cowell and managed by Louis Walsh, the group's final line-up consisted of Nicky Byrne, Kian Egan, Mark Feehily, and Shane Filan.
Till now in my opinion they are the best band in the world
Westlife are Irish, they are not British!
In Asia, westlife is still number one.
Yeah its really one of the best bands
23
Black Sabbath

Black Sabbath were a Heavy Metal band formed in Birmingham, England in 1968 by guitarist and songwriter Tony Iommi, singer John "Ozzy" Osbourne, bassist and main lyricist Geezer Butler and drummer Bill Ward. ...read more.
There is no group like Black Sabbath. Paranoid - ha, ha. What great times we had in college listening to Sabbath. Unforgettable.
Xdd top 20? the band who created metal Godfathers on top 20? it should be first for me though
I think it's like baam...
20? Why not top 5?
24
Genesis

Genesis are an English rock band formed at Charterhouse School, Godalming, Surrey in 1967. The most commercially successful and long-lasting line-up includes keyboardist Tony Banks, bassist/guitarist Mike Rutherford and drummer/singer Phil Collins.
25 Biffy Clyro
PSearch List