Top Ten Best Screamo Bands
1
Bring Me the Horizon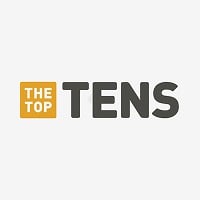 Bring Me the Horizon is a British rock band from Sheffield, Yorkshire. Formed in 2004, the group currently consists of vocalist Oliver Sykes, guitarist Lee Malia, bassist Matt Kean, drummer Matt Nicholls, and keyboardist Jordan Fish. They are signed to RCA Records globally and Columbia Records exclusively ...read more.
All time best screamo band ever, the vocals of Oliver Sykes is just too hard to beat, especially in their album Count Your Blessings, and the song Pray For Plagues
Their singer must be the best screamer I've ever heard. And there's so much catchy riffs and everything! -
Awesome best band I ever heard I head the come down first and ever since I've been hooked. I love this band so much they are my new favorite band ever now keep making amazing songs guys xP!
I think Bring Me The Horizon has to number one on this list for a few reasons. First being that I've been a fan since they releases their first full album "Count Your Blessings" I did not know about them until that album but I did listen to the episode they released "This is What The Edge of Your Seat Was Made For" and they left a very good first impression on me. (Keep in mind they sounded nothing like they do in sempiternal, no clean vocals) and I loved it. Then they progressed on to making Suicide Season that album was I suppose the album that grew their fan base and then later on coming out with Their is a Hell album and sempiternal. And when you compare the first album with the last their is a dramatic difference. It just shows how much they have matured and found a style that they want to take on and stick with. What makes it stand out more is that the band has the right amount of confidence to pull off a whole new image and sound, not shy away from it or try to take it back ...more
2
Asking Alexandria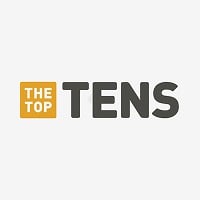 Asking Alexandria are an English metalcore band from York, North Yorkshire formed initially in 2008 by lead guitarist Ben Bruce along with former lead singer Danny Worsnop, bassist Joe Lancaster, keyboardist and synth player Ryan Binns, and current members drummer James Cassells and rhythm guitarist ...read more.
I love the sound that this band is making.. They totally rock this world! They are so amazing.. Actually they are my idols.. Just keep it up! Stay cool..
They make such good music they should be number 2 or even number 1! I love how Danny could scream low and then go all high!
This band has the most unique sound... Best Band Ever I mean come on how could you not like this band... All day err day
They truly are AMAZING! I listen to at least five or six of their songs everyday! No joke! I love the way they sound! It's unique and different from other screamo bands. And I went to their concert.. All I can say was it was absolutely amazing. Most intense night of my life.
3
Bullet for My Valentine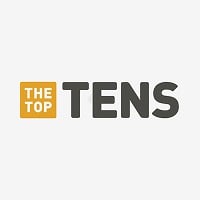 Bullet for My Valentine are a Welsh metalcore/emo band from Bridgend, formed in 1998. The band is composed of Matthew Tuck (lead vocals, rhythm guitar), Michael Paget (lead guitar, backing vocals), Michael Thomas (drums) and Jamie Mathias (bass guitar). Former members include Nick Crandle and Jason ...read more.
SCREAM... AIM... FIRE!

So amazing! I love all their music and I enjoy listening to their more mellow songs too. I love their voices and Bullet For My Valentine for the win
I frigging love these guys they are by far my most favourite band ever :) I love every one of their songs especially their songs from Scream Aim & Fire and Fever XD WAKING THE DEMON FOR THE WINN!
BULLET FOR MY VALENTINE is the band which is my life, my world, my religion... I can't live without their songs. All three albums are amazing you can't describes in words, that why I love them m/
Best band ever! The first time I listened to these guys music I fell I love with it and wanted more. The way they mix screaming with regular vocals is amazing and better than anyone else I have heard. The song "Deliver us From Evil" is one of my favorites and should be checked out. Also how is the band Atreyu not on this list, they sound some what similar to Bullet For My Valentine but are just as good. Check me out people
4
Of Mice & Men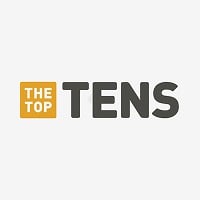 Of Mice & Men is an American metalcore band from Orange County, California. The band's lineup currently consists of lead vocalist and bassist Aaron Pauley, guitarists Phil Manansala and Alan Ashby, and drummer Valentino Arteaga.
HOW ARE THESE GUYS SO LOW?!?! Austin is probably one of the best screamers I've ever heard and their breakdowns are amazing!
What the hell is of mice and men doing here the should be top 10 easy.
I'm not even sure how its possible this is so low. Of mice and men are seriously one of the best bands ever and should be in the top ten easily. Their songs have deep meanings and their just badass in every way possible.
Sleeping with sirens? Really? That's funny. Sleeping with sirens isn't screamo at all. At all. The lead singer sounds like a toddler on steroids and he doesn't even scream, he just sort of shouts. The only band Sleeping with sirens can be compared to is One Direction. Of mice and men are a way better band than sleeping with sirens will ever be.
5
Suicide Silence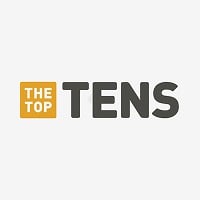 Suicide Silence is an American deathcore band from Riverside, California. Formed in 2002, the band has released four full-length studio albums, one EP and eleven music videos.
Suicide Silence is amazing beyond like words and that's why I can't finish this.
I am in love love love love with these guys! If you ever read this comment boys I will marry you!
I never liked there guys until recently, they are so damn amazing it's not even funny!
I'm surprised to see them at the bottom of the list considering they are the only screamo band on here. I don't even listen to Suicide Silence but the reason I vote for them is because the rest are rock. Black Veil Brides is a really good band but is not screamo. They are more glam rock. Most of these bands should be in a "Top Ten Best Rock Bands"
6
A Day to Remember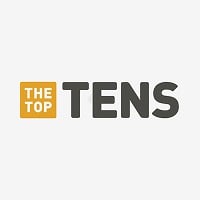 A Day to Remember (often abbreviated ADTR) is an American rock band from Ocala, Florida, founded in 2003 by guitarist Tom Denney and drummer Bobby Scruggs. They are known for their unusual amalgamation of metalcore and pop punk. The band currently consists of vocalist Jeremy McKinnon, rhythm guitarist ...read more.
Best one out there. They combine the perfect amount of screaming to singing and play a lot of different types of stuff and are like no other band out there.
I love they're song "You be tails and I'll be sonic" It is assurably the most amazing song I've ever heard! ADTR IS AMAZING!
Jeremy McKinnon has got some real pipes. Homesick is just brilliant, but my favorite song has to be 2nd Sucks.
The best of the genre. They totally kick you in the face with their powerful songs! That's what makes their difference to all the other band up there, when I listen to them I find their sound unique while all the other sound the same. Just give a try to 2nd sucks and downfall of us all! You won't regret it, I promise!
7
Pierce The Veil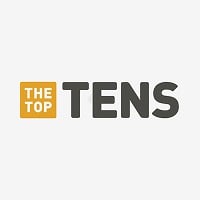 Pierce the Veil is an American post-hardcore band from San Diego, California. Formed in 2006, the band was founded by brothers Vic and Mike Fuentes after the disbandment of the group Before Today, which was formed out of the San Diego punk rock scene.
BEST SHOULD BE #1! I think they are the best band alive. They should not be #21. They are too good for that. Way to cool for 21. They are so hot. Each one of them. Overall They are a great band and need more concerts! Vic Fuentes has one of the most beautiful voices ever. It's so natural. They don't use an auto tune at all which is good. Listen to their music. They are the best.
PTV are NUMBER ONE!
The number one band that got me into rock even. Vic has the BEST voice out there. I don't care what others say he has such a beautiful voice that even makes a song that isn't so great SUPER AWESOME! I always melt every time I hear his voice.
I'm in love with him!
Pierce the veil is the best they deserve number 1 spot! But asking alexandria is competition for with them but pierce the veil will always come out on top for sure!
Pierce the veil should be in the top ten at least. They put so much in there songs, its not about them being hot you shouldn't fall in love with a band just because there cute. You can tell each member puts so much passion in what they play. And you can tell they really enjoy it and the result of it? Amazing songs that you never get tired of (trust me I would know) Though I love Asking Alexandria and some of the bands in the top ten also so its pretty tough but this band? My number and should be in this list top 10.
8
The Devil Wears Prada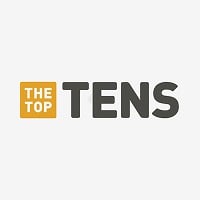 The Devil Wears Prada is an American metalcore band from Dayton, Ohio, formed in 2005. It consists of members Mike Hranica, Jeremy DePoyster, Andy Trick, and Daniel Williams.
Because they deserve the dead throne. No exceptions. No excuses. Mikey screams the pants off all these posers. Period.
They inspired me to scream. Mike heranica is the best ever, and hopefully one day my band will become as famous as there's
Still fly is the greatest cover to any song ever
Best metalcore band ever! Jeremy has such melodic clean vocals, and Mike... Mike is the best screaming vocalist that has ever existed. The Devil Wears Prada maks me feel like am walking in the skies, when am down and hear Mikes's vocals, it suddenly feels like the whole world has paused and nothing else exists @that moment. B4 anyone compares The Devil Wears Prada to any other band, jzt listen to Danger Wildman, Gimme Half and I Hate Buffering. There is The Devil Wears Prada and then there are other bands. Undisputed No1
9
Motionless In White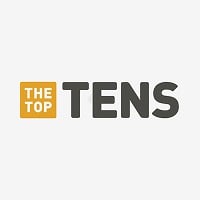 Motionless in White, often abbreviated MIW, is an American metalcore band from Scranton, Pennsylvania.
This band is amazing chris is the best singer. Chris tries to reach out to people to let them know their not alone in this world and to let them know its ok to be different. He respects the way you are but wont take crap from anyone even if they are trying to change him he doesn't let that effect him he starts himself and lives his life his way. That's just some reasons why this band is the best at what they do. I can't go a day without listening to them.
This band is amazing. All the guys are super sweet, and the songs that have, are ones you can really relate to. I think this band deserves to be number 1. Not just because they are my favorite band, but because they are a terrific band.

Motionless in white is just amazing, I really don't see why people would not like them, well besides the fact that they are different, but it's a good thing to be different like us. A lot of us are called freaks, and outcasts because we're singled out, for being different. So let the freak in you show because being like everyone else will get you no-where in this world
Motionless in white are an amazing band, they sing/scream about what its like to be an outcast, they have an amazing singer (chris motionless) Chris tries so hard to reach out to people to tell them they aren't alone, no matter what this world challenges you with you aren't alone in it, its ok to be different. You shouldn't give what others think, its only an opinion. Don't let people change who you are, don't let anything be forced upon you, especially religion. Everyone should listen to them. They are just AMAZING, there are no words for how amazing and life-changing they are!
Motionless in White is absolutely amazing. Their lyrics actually mean something unlike quite a few bands these days. They take the things in our society and in today's world that people would preferably just ignore, and "shove them in peoples faces" as Chris would say. Which I truly think is genius, if we just ignore all the bad things going on, how do we expect them to stop? They'll just continue to go on. Not only are their lyrics great and meaningful, but so are their vocals, bass, drums, guitar, their sound in general. I don't know. If you are wanting a badass Deathmetal/"Screamo" band to listen to, who are not a waist of time and put in the time and effort to write great things and who really care, I'd say Motionless In White is the band for you...
10
Falling In Reverse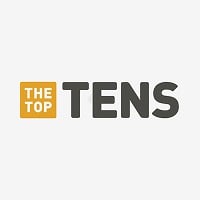 Falling in Reverse is an American post hardcore band from Las Vegas, Nevada, formed in 2008, signed to Epitaph Records.
They are the best. The singer (Ronnie Radke) was singing in Escape The Fate before. He is now in Falling In Reverse, and I think that etf is nothing without him, I can tell that falling in reverse will be so popular, they have one album for now. An album named "The Drug In Me Is You" Ronnie's growl is amazing.
Falling In Reverse is epic. Ronnie is so sexy... And I mean seriously, he has the best voice ever and it just makes me feel so good. I love him, and this is the best band ever. If you want a truly inspiring band look at Falling In Reverse. You'll get hooked like I did,
My friend showed me Falling in Reverse when I was having a hard time, Ronnie's story and his new attitude about life brought me out of the darkness I had put myself in. Their music is inspiring, not to mention all of them are extremily sexy espescially their new bassist, Ron Falling in Reverse forever and always!
Ronnie Radke is not only incredibly sexy, but he has an amazing voice. He's way better than Craig Mabbit and ETF sucks without him. Ronnie is better off without ETF anyway. FIR is better than ETF ever was or ever will be.
The Newcomers
? Funeral Diner
? Neil Perry
The Contenders
11
Alesana
All of Alesana's music has a story behind it! They're new album is better than any other album out there! The should be 1st!
There amazing! They have that mix of soft and loud I love it
I really love this band... For me it's the no. 1... My girlfriend don't like screamo but this... She also love this band...
Great story, great lyrics, great sound. This band is simply amazing, listening to their music is like a spiritual experience for me. Their lyrics are base on classic literature, and if you do much reading, you can really appreciate the beauty in Alesana. And as far as the band members themselves go, all I can say is, great guys!
12
Black Veil Brides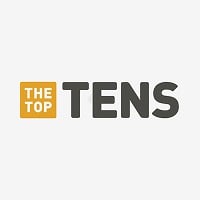 Black Veil Brides is an American rock band currently consisting of Andy Biersack (vocals), Jinxx (guitar), Jake Pitts (guitar), Christian Coma (drums) and Ashley Purdy (bass), that formed in 2006 in Ohio. ...read more.
Black Veil Brides is one of my favorite bands ever! Their music is amazing, and means a lot to me because their music got me through so much although Andy is beautiful I love every band member, and I'm not just one of those girls that only listen to BVB because of Andys looks. BVB is an amazing band and I love all their songs
I like them because of andy 6 he has the greatest voice ever.. and also hot but I like the whole band too.. they should be number one
bvb forever! best band should be at number one lol I'm 12 and andy 6 is so sexy, but I don't like the band just for andy 6. I love bvb peace!
Black veil brides is a life saving band. They're lyrics are so relatable and deep. They mean everything to me. Andy is the best song writer in the world on my opinion. Jake Pitts is incredible on the lead! He is so talented that it's crazy! And Jinxx is just as good! Ashley is amazing on the bass. Christian coma aka CC is the best drummer I have ever heard as well. The way they all play together is the best thing I've ever heard. They're newest album BVB4 is the best music I've ever heard they have progressed in they're music so much. I've listened to black veil brides ever since I just turned seven. And along with many others I can also say that they saved me. They saved my life. They are my hero and my saviours. I love them all with my whole heart.

For example some people don't think that they're lyrics are life saving and inspirational. Well, they aren't in every song. They haven't started the band to save lives, that's just a bonus. Example in the song knives and pens, it's ...more
13
Sleeping With Sirens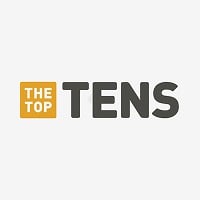 Sleeping with Sirens is an American rock band from Orlando, Florida currently residing in Grand Rapids, Michigan. The band currently consists of Kellin Quinn, Gabe Barham, Jack Fowler, Nick Martin, and Justin Hills.
Just the most amazing band! You'd better listen to them or else there isn't any point in reading the list. Do it now remember it later is the best song ever!
I love SWS SO much! Kellin has the voice of an Angel. I love the whole band, to its entirety. The music they produce is amazing, just as simple as that. Sleeping with sirens is on my top 3 list of my favorite bands. Keep up the good work, boys, I love you all.
I went and saw them last night and they were amazing they should definitely be higher up than this! Kellin's voice is amazing.
This bad is the band that got me into this type of music. Kellin is literally a God. He has such a beautiful voice. They should definitely be higher that this. At least in the top 5! There music is so perfect it is indescribable.
14
Alexisonfire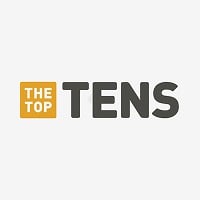 Alexisonfire is a five-piece Canadian post-hardcore band that formed in St. Catharines, Ontario in 2001. The band consists of George Pettit, Dallas Green, Wade MacNeil, Chris Steele, and Jordan Hastings.
It would be a shame to compare this group to any other in the list, I believe their sound is special and most of the other groups are very generic but that's only my opinion. Anyway been listening for 5 years to the same 4 albums and 1 ep and I can't get enough
This group was out before any if these groups in the top ten. They created the standard with so little influence before them. They had no one to Try and be better than. 6th isn't bad but I feel they were better than some if these other bands. Especially since they never completely went mainstream.
Alexis is the best band easy, even now they've disbanded all of their music will reign supreme until the end of time!
All the bands are mediocre compared to alexisonfire, they were the first screamo/post hardcore band to break into popular music and although they're broken up they remain one of my most favoured bands ever!
15
August Burns Red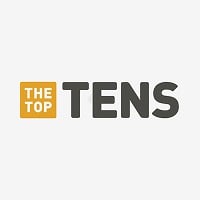 August Burns Red is an American metalcore band from Manheim, Pennsylvania. Formed in 2003, the group began their first performances while a majority of the members were attending their senior year of high school, and soon began playing shows around Lancaster, before being signed to CI Records. Afterwards, ...read more.
These guys rock. THey shouldn't be number 14. Best screamer and guit
Gotta love these guys. They are so technical, and never fail to impress with their depth of songwriting. They do not deserve to be this low on the list. Buy their Christmas album too, cause it's gonna rock.
There pretty epic not good enough for top ten but the shouldn't be 28th what
August Burns Red is one amazing band I started to listen to them about a year ago and I loved them, there a good Christian band and they know how to throw it down when it comes to there music.
16
I See Stars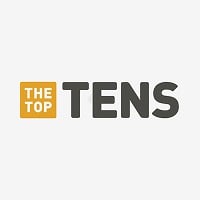 I See Stars is an American rock band that formed in 2006 based in Warren, Michigan. The band currently consists of vocalist Devin Oliver, guitarist Brent Allen, keyboardist and vocalist Andrew Oliver, and bass guitarist Jeff Valentine.
Check out their newest album Digital Renegade and you will be hooked. Zach Johnson has a phenomenal scream and Devin Oliver has some solid clean vocals.
Seriously, listen to Zach Johnsons screams. They feel/sound so powerful and full of raw emotion. I see stars is for sure in my top 5 favourite bands of all time. When I saw them, they had an absolutely amazing live show, and we're just so enjoyable, and the electronics add so much fun, but it's also hardcore enough to have a pretty great mosh pit. All around great band
Great overall band, not for everybody, but they have a great style for anyone who likes dubstep type music, or synthcore. Amazing vocals and great screams. This band also has some variety, which you don't see in a lot of bands. Id put I See Stars in the top 5!
Listen to mobbin out on treehouse! It's my favorite from this outstandingly amazing band!
17
Escape the Fate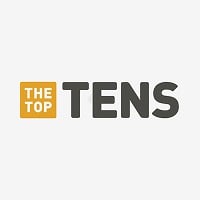 Escape the Fate is an American rock band from Las Vegas, Nevada, formed in 2005 and originally from Pahrump, Nevada. They are signed to Eleven Seven Music.
! A.M.A.Z.I.N. G WHO doesn't LOVE THEM, THEY HAVE CATCHY MUSIC WE LOVE THERE STYLE ALL THE WAY... WE THINK MORE PEOPLE SHOULD LISTEN TO THEM
Their the best because, their beat is awesome, they having hot band members, their screamo is easy to understand and other bands are all like just screamo this band actually has plain words their just the best. I love you RONNIE AND CRAIG!
Amazing music. Take away stress. Cute band memebers. Amazing Songs, Fun to jam to. AMAZING BAND. ROCK ON. :-P
I LOVE THIS BAND! You can't dislike them! Amazing songs, amazing band members, amazing, amazing, amazing!
18
Pg. 99
Stuff like this, Orchid, City of Caterpillar and Circle Takes the Square is real screamo. I've become so disappointed with what the accepted definition of screamo has devolved to that I was pleasantly surprised to see Pg. 99 on a list like this at all. If you feel like voting on this list, first listen to any of the aforementioned bands and if you don't like any of them, you don't like screamo and should not be voting on this list.
The fact that any band, ever, would be in a spot above Pg. 99 on a list like this isn't just silly... It's wrong. Not a single band on this "Top Ten" list is even screamo. Time to change that.
We live in a sad world when you have to go down 35 ranks to find real screamo. Nothing above this should be on the list, but there will always be depressive 12 year old girls to vote those up. Besides that, Document #5 and #8 are some of my favorite screamo albums all time.
Why is a real screamo band only at 16? This is saddening. 14 year olds make me not want to live on this planet anymore. Sigh... Guess I'll just listen to ADTR since they're like screamo or something...
19
Atreyu
Atreyu is definitely too low on here. A deathgrip on yesterday is a great album. Some of the bands on here are not screamo to be honest.
Atreyu should be in the top 5! Check out this band you won't regret it.. You will be hooked with their songs plus alex varkatzas' voice is just amazing it's so powerful! Check out " the crimson"
How are they so low? They're awesome! - SkullKid101
Sure not all songs are a hit but "lipstick and black" "bleeding mascara" and "ravenous" are great. They have a powerful duo. "Gallows" "blow" "anitlove grand" and "when two are one" are also great.
20
Miss May I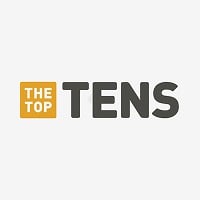 Miss May I is an American metalcore band from Troy, Ohio. Formed in 2007, they signed to Rise Records in 2008 and released their debut album, Apologies Are for the Weak through the label while the members were still attending high school.
There new album is so much more musically complex than any of there other albums especially the song ballad of a broken you guys should check that song out they belong in the number one spot.
Miss May I is the best! It should be the number 1 bands! STAY METAL
MISS MAY I have to be the first one!
You gotta be kidding me. How is MISS MAY I be less than top 10? This and blessthefall should be way up top
21
Crown the Empire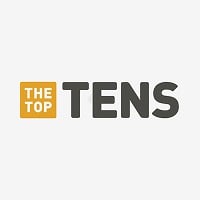 Crown the Empire is an American metalcore band formed in 2010 in Dallas, Texas. They have released one EP and three full-length albums.
I'm actually surprised a lot of people have chosen this. I don't know a lot of people who do know them, but they fill most of my playlists and are sooo awesome! - JoMama163
Explain to me why these guys aren't in the top ten. I mean come on they scream well and their singer has an extremely unique voice and can carry melodies beautifully. Not to mention the few acoustic songs out there by them are amazing.
CTE definitely deserves to be in the top ten. These guys are amazing. Andy sings very beautifully, and David is an amazing screamer. Andy screams great too. So why is this number 47? I haven't heard one song by them that I don't like.
They have amazing vocals! Having two vocalists really does something for them and their lyrics are really amazing!
22
Saetia
This band should be at the top. They're pretty much the only actual Screamo band on here along with Pg. 99 and Circle Takes The Square. These guys basically defined the genre. Almost all other bands in this list are sellouts. If From Autumn To Ashes is on here, they also deserve the top 10.
Real screamo. Only like 2 percent of the bands here are screamo
There is almost no real screamo here. This band is simply amazing and a true classic.
Only actual screamo band on this list
23
Silverstein
They are just as good live as they are on recording! Plus their instrumentals are unique and well-structured.
Way too low! Most of the bands rated above them have 2 or 3 tracks per album that are respectable. You can and should listen to Silverstein straight through. Every song has raw emotion, harmonic vocals, melodic riffs, solos and above all the sickest and cleanest screaming voice in the music industry.
A band that has been around for decades and has consistent albums to solidify their greatness. In terms of screamo, they helped define it, especially having one lead singer, unlike most bands, for clean and unclean vocals. Silverstein also has helped with depression for many. Top 5 in any category!
This band changed my life. Whenever I feel depressed or anxious I listen to this band. Shane told has an amazing voice and he is a great songwriter. I know all of silverstein's songs and they are amazing live when I saw them at warped tour this year. Shane told is my idol
24
Dead by April
Dead by April has been around for a couple of years now, but I just found them, and I completely fell in love with their music, and it's hard for me to get into a band this much, other than I See Stars.
This band has the best screaming vocals I've heard in my whole life, check out the songs "Painting Shadows" and "Losing You". Jimmie Strimell is the best screamer ever, that's for sure, and one thing the other bands don't have is the amazing singing talent which Dead by April has.
Man! They should be at no. 1! No question!
Dead by april is one of the best screamo band I have heard and they come from the best country haha check out erased and a promise
25
The Red Jumpsuit Apparatus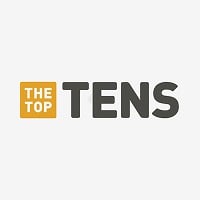 The Red Jumpsuit Apparatus is an American rock band that was formed in Middleburg, Florida, in 2003. The band is best known for their 2006 single "Face Down" from their major-label release Don't You Fake It and has released five studio albums to date.
This is one of the most amazing bands I've come across, they have very inspirational songs like facedown, your guardian angel, Godspeed, etc. they have amazing vocals. They have an amazing mixture of screaming and regular vocals in their songs. Personally I think they deserve a higher ranking but that's just my opinion.
Best one with their song, Face Down m/
Oh my gosh love their songs! Try them for sure!
Their best song was face down. This was the band that got me listening to screamo, rock, metal, hardcore. I still listen to them. I love them sooo much!
26
Avenged Sevenfold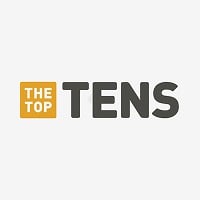 Avenged Sevenfold is an American heavy metal band, that was formed 1999 in California. Their longest lineup of members was M. Shadows (Vocals), Synyster Gates (Lead Guitar), Zacky Vengeance (Rhythm Guitar), Johnny Christ (Bass Guitar), and The Rev (Drums). ...read more.
They are my favorite band, but since only their first 2 albums are screamo I don't know if this band fits onto this list. But they are the best band ever!
Avenged Sevenfold is cool. I even have a shirt of them. I love Avenged Sevenfold so please vote for the greatest band in the world.
Hey they deserve a better rating I love Avenged Sevenfold
I love avenged sevenfold
27
We Came As Romans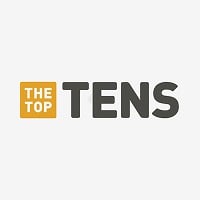 We Came as Romans (abbreviated as WCAR) is an American metalcore band from Troy, Michigan, formed in 2005. The band has gone through one name change and multiple lineup changes, and signed to Albany, New York label Equal Vision Records in 2009. We Came as Romans is managed by Outerloop Management and ...read more.
I love WCAR and how they don't focus on the bad, negative things about the music but write about good things, not about hate.
These guys have it all! Screaming is great! Vocals kill! By far better than these top 10
These guys have a unique sound which is something I value in any screamo band. It's a must for me. I also know this is not an easy accomplishment adding to the fact they sound really good doing it. I have downloaded 1 album already and plan to download more. Keep up the good fight guys!
I love this band, is my favorite, I wouldn't change it for any other cause no other band can compare to the talent We Came As Romans have, though their songs have helped get through a lot of difficult times... I just love them!
28
Jeromes Dream
True emoviolence. Seeing Means More Than Safety is one of my favorite albums all time. This is also the best bass out there in my opinion.
29
Blessthefall
This band is so under rated, if you know good music then you know this band has PURE talent.
My all time favorite band I don't understand why no body likes them
Knives and pens m/ -nick mo
Have been a fan of this band ever since His Last Walk when Craig Mabbitt was with the band. Seriously underrated! Will always be my favourite band.
30
City of Caterpillar
95% of the bands on this list are NOT screamo bands.
Please learn your hardcore history.
Real screamo. I love the post-rock style buildups and the intensity afterwards. By the way, they have the same vocalist as Pg 99.
31
Veil of Maya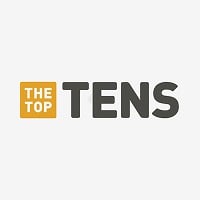 Veil of Maya is an American metalcore band, formed in Chicago, Illinois by members Marc Okubo and Sam Applebaum in 2004. They are currently signed to Sumerian Records and have released six studio albums.
32
Orchid
They are better than pretty much all the bands here. Orchid is also one of the only actual screamo bands on this list, a list which comprises simply of terrible metalcore bands who should not even be on this list.
DevilDriver? Really? They are melodic death metal, not screamo! I wish people wouldn't label anything with harsh or screaming vocals, "screamo". It really is quite an insult to the actual music genre. Screamo is Circle Takes The Square, Saetia and Pg.99.
I choose Orchid as the best because they were the first screamo band I actually heard.
Some of these band shouldn't be on the list, they're just terrible scenecore bands. - YourGothicNightmare
#93 on a screamo list and I've seen 3 screamo bands. We live in a sad day and age, my friends.
A real screamo band
33
For All Those Sleeping
saw these guys on "the go fist pump yourself tour" super nice guys who just loved talking to everyone!
Best Unsigned Band ever beautiful lyrics and great sound it's a screamo band with a dash of Pop its very sad, this band isn't as popular as it is but I recamen people go out and buy there album you want be disappointed I swear
I like so much you guys
34
As I Lay Dying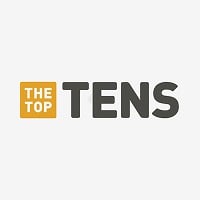 As I Lay Dying is an American metalcore band from San Diego, California. Founded in 2000 by vocalist Tim Lambesis, the establishment of the band's first full lineup, which included drummer Jordan Mancino, occurred in 2001. As I Lay Dying has released six albums, one split album, and two compilation ...read more.
These guys are one of the founding fathers of good metalcore; their style has influenced a countless amount of bands. They are, and will always be, kings of the metal realm.
whoa whoa whoa, what is as I lay dying doing as a screamo band? they're way better than that. they're freaking real metal - someguy12345
unbelievably skilled! tim lambesis can scream! Nick Hipa can play!
They are an all around great band, one of my favorite of all time. Most important the best screaming, Christian band in the world.
35
Never Shout Never.
Not screamo, but I love this band, so much. They are very good live too.
36
Attila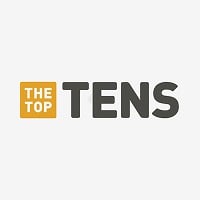 Attila is an American metalcore band from Atlanta, Georgia, formed in 2005. Frontman Chris Fronzak started the band in high school and, not wanting to use typical death metal terms, adopted the name from Attila the Hun, which he came across in a book.
Attila is one of the bands that makes you feel better about your day and makes your problems seem lesser, they are the best escape from reality, they should be higher up.
Attila and attack attack need to be up higher then they are
ABSOLUTELY THE BEST RAW screaming vocalists in all of metal, alt, screamo history and the best there ever will be.
Over the years has become one of the best metal core bands ever. I don't know about you but I'm "About That Life"
37
Parkway Drive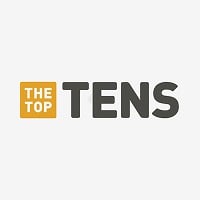 Parkway Drive is an Australian metalcore band from Byron Bay, New South Wales, formed in 2003. As of 2015, Parkway Drive has released five full-length albums, one EP, two DVDs, a split album and one book, titled Ten Years of Parkway Drive.
REPRESENTIN' THE AUSSIES!
YEWWWW

PARKWAY RULES! They Definitely deserve a higher spot!?!?! But my Personal Fav is "Mudvayne"! I don't know why they ain't on here? but because neither "Mudvayne" or "Lamb Of God" are on here, PARKWAY WINS!

(P. S: Devil is Awesome to! :D)
Hahaha PWD are below Asking Alexandria? Judging by that, I can see that this list is horrible. I this band so much I don't have much love left for my girlfriend. Parkway is one of the greatest bands in the world. As I Lay Dying is also great.
Parkway Drive #19 and black veil brides is #6? I'm pretty sure black veil brides shouldn't be considered the same genre as half of these bands. ADTR was the backbone of this genre even though they have much less screaming I would still group them along with my favorite band (parkway drive)
I honestly the think the only band on this list that beats parkway drive is asking alexandria so I suppose they should scoot bullet down to number 3 and put parkway drive in second place where they definitely need to be
38
Portraits of Past
Real screamo. This is a classic and deserves top 50 or so.
39
Memphis May Fire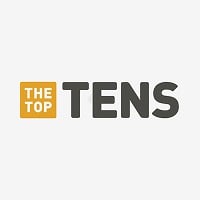 Matty Mullins is a epic singer this band is off the chain
Matty definitely has one of the most recognizable voices out there, be it screams or singing. Heavy and melodic music, pure awesome
This has to be my favorite band at the moment. it has a great mix of vocals and screaming. I used to love AA, but check em out on youtube live. they suck. : what a let down...
Memphis may fire is my favorite screamo/emo band. Matty makes ordinary life problems into stories that have never been told. I think this band is amazing
40
Cancer Bats
Amazing band and truly a great band to experience live. Check out their cover of The Beastie Boys Sabotage, it is absolutely amazing and even beats the original. Their best tracks are; Hail Destroyer and Road Sick.
Great high energy ontario band
41
Killswitch Engage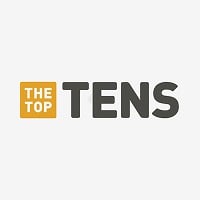 Killswitch Engage is an American metalcore band from Westfield, Massachusetts, formed in 1999 after the disbanding of Overcast and Aftershock.
These guys rock. The songs are well put together, and howard jones's screams are fantastic. The songs stay heavy too, they don't start out heavy then get all 1 direction then heavy again.. Unfortunately most screamo songs now a days have a girly section somewhere that takes away from how awesomely heavy the rest of the songs is. KSE doesn't do girly.. even when howard is singing its methodical and deep. No frills here..
Howard Jones can scream hella good. Better than Bullet For My Valentine! Something other bands don't have is that he can SING!
Killswitch for the win without a doubt. listen to this fire, my curse ( and make sure it's the heavy version, there are 2 versions), rose of sharyn, and save me best songs ever
I love them, their music helps me calm down. I also love how in most of their songs they have a positive message.
42
I Hate Myself
Amazing classic screamo. One of the few real screamo bands on this list.
43
Confide
Christian band from Sunland, Cal.
His screaming always reminds me of a better version of Oli Sykes. And I love how the drummer is also the singer. 14 year old fangirl. I LOVE CONFIDE!
44
Enter Shikari
My favourite band of all time. The songs are all so different but they are all so amazing. They are really really amazing live as well!
this is my all time favorite band. They have so much talent and range to their music it's incredible. Their also amazing live and can put on a great show
they are just so amazing
and they use a huge variety of styles,
the slow acoustic Adieu, and the hard fast paced songs like O. K. Time For Plan B, and Labyrinth.
not to mention Rou Reynolds is HOT
I love enter shikari's diversity in their songs. A good screamo session isn't complete without them
45
A Skylit Drive
I love this band I have seen the live and they are amazing I love them is I had to buy tickets to a concert it would be a Skylit drive I love the love the song rise and cali buds unbreakable knights of the round I like all four of the albums that have come out make a new one you have a awesome voice dude and the concerts we all go nuts.
New favorite band ever. just some amazing stuff out there. According to colombus is my favorite song
Good inspiration in music.
This is an AWESOME BAND! I love their song called wires and the concept of breathing
46
All That Remains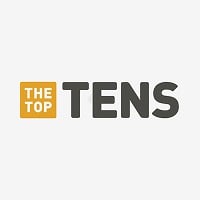 All That Remains is an American heavy metal band from Springfield, Massachusetts, formed in 1998. They have released eight studio albums, a live CD/DVD, and have sold over a million records worldwide.
okay, all that remains should defo be no1. bfmv, kilswitch, tdwp, cob. and as I lay dying are all really good, but these guys are the best
because they're better then half the bands on this list
WHERE IS uNDEROATH?!? BUT THIS BAND KICKS ASS
Founders of the genre next to Asking Alexandria
47
Underoath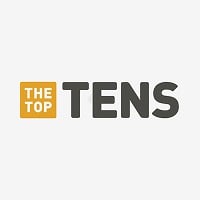 Underoath is an American rock band from Tampa, Florida. Founded by Dallas Taylor and Luke Morton on November 30, 1997, in Ocala, Florida; subsequently its additional members were from Tampa.
This band deserves top 5! I can't belive that the devil wears Prada is higher than UUNDEROOATH! COME ON.. my deterioration incline, emergency broadcasting, in division, driftwood, paper lung and desperate times desperate measures are the best at least bring this band up top ten
I can't believe this band is at 17. listen to writing on the walls and reinventing your exit. AWsome
They are so good! Their killer mix of high vocals and screams make them addictive
My favorite band of all time. this band definitely deserves top 10
48
Get Scared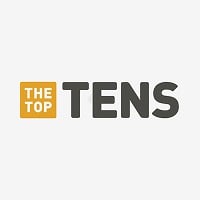 Get Scared is an American gothic metal band from Layton, Utah. Formed in 2008, they released their first EP, Cheap Tricks and Theatrics, in 2009. Another EP, Get Scared, was released in 2010.
I love Get Scared so much! Nicholas Matthews's voice is amazing (especially when screaming), the sounds are heavy, and they have great lyrics as well. They deserve more recognition!
Get Scared should get higher. So vote for Get Scared. There so cool and awesome, they are my favourite band. So get Get Scared Higher!
Love them! They have a great sound
I love them there amazing and they have just the right amount of screaming and they have amazing I personally think they deserve higher at least like top 30
49
The Amity Affliction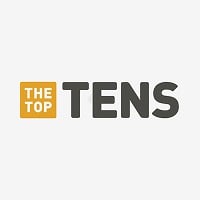 The Amity Affliction is an Australian metalcore band from Gympie, Queensland, formed in 2003. The band's current line-up consists of Ahren Stringer, Joel Birch, and Dan Brown.
BEST screamo band I've EVER set my ears to, I've heard over 100 from different countries, and by far this band is up with ASKING ALEXANDRIA! For serious screamo lover only, should be in top 5 MINIMUM, and with more world-wide support these guys are going to be HUGE!
Aussie metalcore/post-hardcore is where it's at. Best band ever, Joel writes the most amazing lyrics and the whole band does an amazing job at producing the sound. They should definitely be higher.
WHY IS BLACK VEIL BRIDES EVEN ON THIS LIST, LEAVE.
- coming from a 12 year old.
Great and inspirational lyrics. I love the screams and clean vocals. Everything about this band is amazing and I accidentally found them on YouTube when I was looking up Beartooth songs. First song I ever heard by them was, "Pittsburgh," and ever since I've been hooked. By far my favorite band of all time, and my favorite song is, "Open Letter."
I also was influenced by this band my band members were also influenced by these guys they are the best band I have ever heard in my life and will stay the best band I have heard it gets no better than this I love the fact that Joel writes his music about mental illnesses he is also by far the best screamo singer I have heard "shine on"
50
Attack! Attack!
They are the best and my friend thinks Caleb Shomo is the hottest thing in the world. They are the best thing in the world. I do agree with my friend. My favorite song is stick stickly, the best in the world. I am a huge traveler and I don't miss a single concert that they are in. I went to Warpt Tour last year in Idaho and it was the best thing. I haven't missed a concert since I was twelve and I'm fifteen. It is sick. My family is insanely rich and I get all there money no that they died, sad really but good for Attack Attack. THEY ARE THE BEST IN THE WHOLE WORLD!
They are my favorite band! My favorite song is The Wretched and it's off their This Means War album! It's their third and final studio album before the band departed. My dream would be for the band to get back together but I think it's improbable since the screamers from this band have their own new bands.
This is the sikkest band in the world. I love these guys. All of the band members my other frind think he is the hottest thing in the world and I sorta agree. I when to warped tour and saw them and now I am obsessed!
CALEB SHOMO...AHH!
PSearch List