Best Ciara Songs
The Top Ten
1
Goodies
Oh come on! There is no way that song featuring Justin Timberlake is the best. This is the song that let the whole world know who Ciara is and gave a boost to Petey Pablo's Career. Anyone who votes for Love Sex Magic is just an obsessed Justin Timberlake.
This song actually shows who ciara is.. You should vote for this song its great and she dances and sings in it. Great song and chorography. Besides goodies was her first album and this artist brought it to the chart. Vote this song. Trust me
I can't stop listening to this song!
2
Promise
Such a beautiful song by cici, gets me moving every time, amazing music video and touching emotional lyrics! Honoustly the best ciara song!
Again, another seductive and brilliantly put together song!
One of her best... Oh please, it is her best. She dances in her video, she sings her heart out OMW love CiCi 2 much
It is my favorite song
3
Body Party

This song is so sexy and seductive and the dancing shows another side to her dancing ability! I love this song! So far, my favorite song by Ciara
This song is AMAZING. This entire ALBUM ALONE was great. This song shows a more mature and sexy side of ciara. It's her best sound to date. Queen ci
Ciara honestly has grown in her life, vocally, performance wise... shes just amazing how she started hard, and is still excelling. I'm ready for her comeback. Yall thought her comeback with Lp 5 was strong wait for LP6
She did well with this comeback. I love the way she dances for her man
4
One, Two Step
This song is classic. The level Ciara reached with this song, she hasn't reached since. It was at the top of all major charts for a reason. Goodies introduced Ciara to everybody but 1 2 Step proved she wasn't just some one hit wonder.
Why the heck is this not numbero UNO. This is the best song. The other two are shallow and about sex magic and her goodies! Come on people. This song is actually unique. Ah!
It's a very good song. She work hard at what she does. Ciara put a lot of energy into this song. It has a good beat. You can sing and dance to th
This should be put number one on the list, the way she just hypnotises you into dancing, definitely the greatest song she has ever made.
5
Like a Boy
Should be number 1 or 2! One of the most amazing songs ever!
This is still my favourite song!
Best song and performance!
6
Sorry
Explains how I feel about my first love. All he needs to do is say sorry and I would take him back.
Sorry is a great song it is based on a relationship so thumbs up for me
This is her best song
7
I Bet
One of the most emotional Ciara songs EVER! Hands down, this is the break up jam that would've gotten more attention, had she been more open about "what really happened.". As always, the ever private Ciara chose the high road and only recorded one song on "what really happened" and this song will always remain as one of her best songs to date.
Its real and you can tell this song is from her heart!
It's the best song she ever did.
8
Ride

Love the song xxx
9
Love Sex Magic

I never thought that Ciara and Justin Timberlake would make such an amazing song together! I absolutely love this song, it's just amazing! Love Ciara.. she's just too good x
Yet sticky at heart and lyrics strucks at mind! Great song, simply love it!
My favorite in all
10
Work
If you are a dancer, you understand why!
The Contenders
11
Oh
I like it very much
12 Gimme Dat
13
Get Up
It should be in top 5
14
I Run It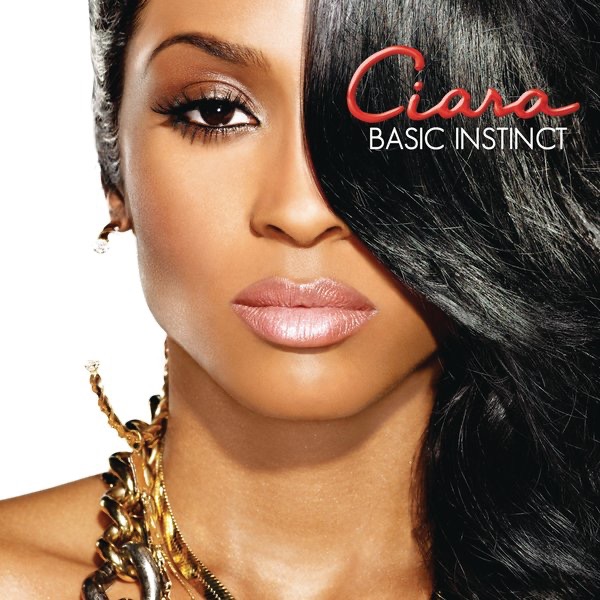 15
Never Ever

So beautiful! Great message, great production! Love it!
16
Takin' Back My Love
Now ds s too good.. At least deserves a position in top ten. Ciara & enrique just rock together... The song... Its beat... Its awesome!
This should be in the Top 10! Awesome beats and sexy voice!
17
Like You

Bow Wow & Ciara are the greatest Collaboration!
18
Dance Like We're Making Love

It's such an amazing song. Should be there on this list!
This song deserves to be in top 5. It's a masterpiece!
This one is amazing
I love the song the video is amazing and the dances are awesome
19
I'm Out

Honestly I think some of her other older songs like Promise and Goodies are better, but I do think that this song DEFINITELY deserves to at least be in the top 10. Actually, this song got me into Ciara again, her new album is awesome :) Yay CiCi!
Totaly an incredible song it should be ranked higher. It's a bomb
Nicki minaj had made this song~every tone sounds perfect, this song is perfectly written, nicki minaj is the best rapper ever, wooah!
20
And I
21
Can't Leave 'em Alone
22
Got Me Good
23
Heavy Rotation

It's the coolest song Basic Instict. If you want 2 chill u'l better play its because its one of smoothest non single songs
24
Overdose
Her most addicting song ever! Awesome!
25
Paint It, Black
PSearch List