Best Blues Harmonica Players
The Top Ten
1
Paul Butterfield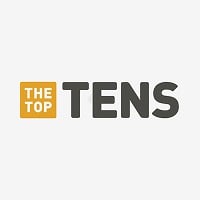 Even "extraordinary" is an understatement. Part of the magic derives from his playing harp upside-down and backwards. As a result, his tone was fuller and richer than anyone before or since, owing to his oral cavity being in unorthodox juxtaposition vis-a-vis the blow and draw plates. Because he played right-to-left, he came upon licks and created runs never before heard. His wind was superhuman. His vibrato is unmatched to this day. His use of chords was revolutionary, and when he laid vibrato on his chords, the effect was celestial, as it was with single notes, as well. You'll not see his like again. Though his musical ability was superhuman, May 4th marked thirty years since we lost him to his own all-too-human weaknesses. RIP.
Took Little Walter's vocabulary and made it is own. he played with a serious intensity that no one could match. He combined true blues feeling with originality and viruosity. He was an excellent songer too. He listened and understood blues.
Paul was an innovative trendsetter who brought his powerful, hard driving style of harp playing blues to the younger generation white music world. He was also one of the first band leaders to have an integrated band, and one of the first to merge blues, rock, jazz and eastern music styles into a successful and influential musical repertoire in the fast paced world of '60's Rock and Roll. All of this was possible because of Paul's commanding style of amplified harp that was powerful and innovative enough to be the lead instrument of bands that often included horn sections and band members such as Mike Bloomfield, Elvin Bishop, and David Sanborn! Paul was the Man!
While it's difficult to choose a best Blues Artist, choosing a best Harmonica Player is so much easier. Where I love listening to Little Walter, Charlie Musselwhite et al, Paul's playing is hypnotic; it's like there's nothing else in the world except me and this amazing sound. When he plays, I drift. Simple. - Britgirl
2
Little Walter
Little Walter is the Godfather of blues harmonica! He stands alone as the one who transformed blues harmonica playing from a un-amplified, background, sideman instrument, to an amplified lead instrument that could solo with power alongside the other amplified instruments of the band. It was not only his sound, but his musicality, inventiveness, and song writing, that sets him apart from all others. In so many ways he was/is the premier harp player, and the one who has most influenced all blues harp players! Little Walter is 'The Don'!
Lush, if you've never ridden in a 1972 Cadillac Coupe Deville at 100 miles an hour you don't understand. Every time I listen to him you hear different layer and the different angle. Not what you call fancy. Just deep!
The pioneer of amplified harp, and really the only choice, overall, for #2. A great deal is owed him.
3
George "Harmonica" Smith
So very under appreciated and not as well know. I call his style " intricate simplicity"
love him
4
Sonny Boy Williamson II
Full of himself, but knew what he was doing!
Lovely rounded notes, Sonny Boy produces a smooth harmonica sound, but with characteristic sudden attacks that catch the listener off-guard. His gimmicky "in mouth" playing could never distract from his wonderfully polished technique.
5 Junior Wells
6
Jimmy Reed
Correction: Hadn't noticed Jimmy was on this list. He doesn't belong here any more than does Mick Jagger. Jimmy was a repetitive screecher; pretty much a one-trick pony with little imagination and no virtuosity in his playing. Anyone breathing could master his "technique" in a week or less.
This is quite ironic. You'd think with a name like Reed, he'd be better than his name suggests, but he's actually one of the weakest harp players on this list. - Britgirl
My personal taste would say that Jimmy Reed's playing is a little screechy and scratchy. For me, it has to be smooth and have that 'up and down' flow like sea waves. Paul Butterfield, Junior Wells, Charlie Musselwhite, Taj Mahal and King Biscuit Boy are all able to produce that perfect sound. - Britgirl
7
Walter Horton
No one sounded like Walter Horton! Absolutely amazing!
Everybody borrowed from Shakey, including me. (Oops... Fergot. Ah'm invisible, now.)
8
Charlie Musselwhite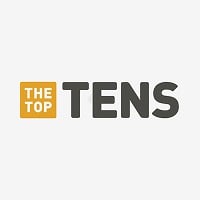 The blues overtook him when he was a little child and drove the poor boy Wild!
Top shelf-none better...I listened to his ''Stand Back'' album for 6 straight hours without picking up my harp--& when I started to play again, I was a different & far better player...even my bandmates mentioned it next night on the gig...if you want to learn, this cat is the best!...
Charlie Musselwhite is a fabulous blues harmonica player. One of the best, if not the best.
I've seen him live in several blues clubs, and he
always blew me away.

'God Bless Charlie"

Jimmy D.
The best. Especially in an ensemble. Soulful and tasty.
9
Mick Jagger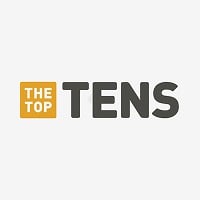 Sir Michael Philip "Mick" Jagger is an English singer, songwriter, and actor, best known as the lead vocalist and a co-founder of the Rolling Stones.
Owing to national pride and other emotional attachments, some may think Jagger "deserves" to be here. But reality bites, and he really is not a good harp player, and certainly far outside the abilities and musicality of everyone else on this list. Sorry, but what is, IS.
He does deserve to be here and I'm glad he was added. - Britgirl
Sorry, but Jagger has no place on this list. He's been at it for at least fifty-five years, and still sounds about like I did when when I'd been playing less than a year, forty-five years ago.
Please. He sucks. And not on harp
10
John Popper
He should be up at the top, this list is ridiculous having him all the way down here at 15, really?
Simply just incredible I can listen to his solo's all day long.
I actually met him once - Solacress
My favourite
The Contenders
11
Jason Ricci
Jason is a master of the craft. I'm a pro sax player on the New Orleans circuit and have shared the stage with him several times. Nobody shreds the "Mississippi Saxophone" like Mooncat.
Yes, JR can shred (probably the best at this) but he can also do soulful, country-style blues with the best of them (check out his collaborations with JJ Appleton). His versatility, creativity and originality is unmatched. If you play the harp, what he can do is unworldly. Yes he DOES have demons. All part of his make up.
No one has the speed, preciseness and diversity coupled with the ability to play with such soul. The Jimmy Hendrix of the harp.
Belongs in the top 10.
12
Sonny Boy Williamson I
The original. No one had heard the harmonica played like it before.
13
Sonny Terry
King of the chuggers.
23 is too low!
Way too low
The best
14
Alan Wilson
The "Blind Owl" was so incredible. Take a listen.
Boogie Chillen No2 by Hooker at Heat
superb
THE BEST
15
James Cotton
Cotton in his prime was right up there with his mentor Sonny Boy Williamson
16 Sugar Blue
17
Will Wilde
Very credible Blues harp player and deserves his place here, but his thing is more Blues-Rock, Hard-Rock based. His passion for harmonica knows no bounds. He is SERIOUSLY overlooked. Check his band out (Will Wilde Band) sometime. You'll see what I mean. He has an amazing set of pipes on him too. An overall incredible musician.
He has to be heard to be believed He can play all types of Blues, but I particularly love his slow Blues. He's just incredible. Check him out on YouTube as soon as you've read this. Any Blues harmonica enthusiast will not be disappointed. Oh, and he's English. Just saying... - Britgirl
18
Rick Estrin
Powerful. I've seen him at least a dozen times over the last 27 years and he just seems to get better every time.
Check out "D.O.G." The song's a hoot, and his licks mighty respectable.
Saw little charlie and the nightcats twice. Rick estrin is awesome
So is little charlie by the way
19
Norton Buffalo
He is so incredible in so many ways. He is versitile in his playing and a great entertainer.
20
Carey Bell
Not sure why,but Bell's playing always makes my ears perk up.
21
Robert Plant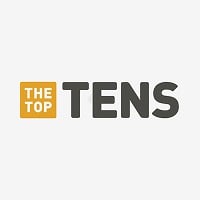 Robert Anthony Plant (born 20 August 1948) is an English musician, singer, and songwriter best known as the lead singer and lyricist of the rock band Led Zeppelin.
I didn't add him into the top 10 at first because his only really impressive harp playing is on When The Levee Breaks. - BrianScott01
22
Paul Jones
25th? Seems a bit low for such an accomplished player. Surely, he's top ten?
Lead with Manfred Mann - 76 and still playing at his best. Got to be in the top ten!
23
Taj Mahal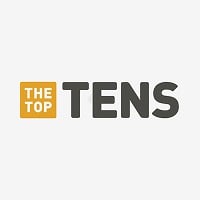 Henry Saint Clair Fredericks, who uses the stage name Taj Mahal, is an American blues musician, a self-taught singer-songwriter and film composer who plays the guitar, piano, banjo, and harmonica, among many other instruments.
Butterfield is rightly first choice but Taj's talent with the harp mustn't go unnoticed. Should really be in the top five. - Britgirl
Dirty, greasy, juicy, slurry, throaty harp. Loved him for more decades than I care t'member.
24
Paul Lenart
What is it with great Blues harmonica players and the name Paul? - Britgirl
25
Victor Uris
What does it matter if he's Spanish? Great harmonica playing speaks the same beautiful language the whole world over. - Britgirl
26
Billy Branch
Oh...just submitted Billy Branch, without realising he was already here... I guess it just goes to show he should be here. - Britgirl
I wouldn't infect this list by adding any-old-body, you know. Believe me, Billy Branch deserves his place here, - Britgirl
27 Gary Primich
28 Jerry Portnoy
29
King Biscuit Boy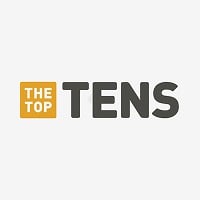 Gone too soon to show just how great he was, but, listen to his body of work, and, you would know he is one of the all time greats at his craft
Rich was an old acquaintance of mine, and a really nice guy. And when he was switched on, he was pure screamin' smoke. RIP.
30 Jerry "Boogie" McCain
31 Konstantin Reinfeld
32 Pat Ramsey
33
Charlie McCoy
61 Albums on music row toured France scores of times.
34
Lee Oskar
Solo or with War...hands down an amazing harp player!
WAR'S WHITE GUY WAS AWESOME!
35 Carlos del Junco
36
David Blight
Cold Chisel don't necessarily play the blues but Blight is a blues harp player, a great one at that. Just watch some live performances. - BrianScott01
"Great" is quite a stretch. "Fair" would be much more accurate.
37
Howlin' Wolf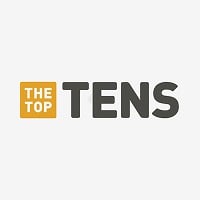 38
Captain Beefheart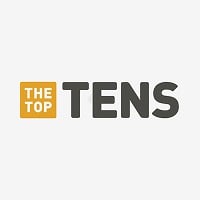 Don Van Vliet was an American singer, songwriter, multi-instrumentalist, and visual artist best known by the stage name Captain Beefheart.
Long Neck Bottles is good. - Britgirl
39 Johnny Dyer
40
John Mayall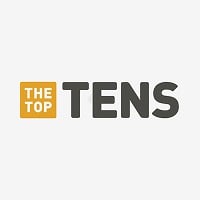 John Mayall is an English blues singer, guitarist, organist and songwriter, whose musical career spans over fifty years.
JUST DAM GOOD
41 Grady Champion
42 Omar Coleman
43
Peter Madcat Ruth
This guy should definitely be in the top ten of Harmonica greats. Check out Madcat. This guy has played virtually every genre from Chicago blues through Jazz to Symphony orchestras. 69 years old still touring and wowing audiences.
44 Red Archibald and the Internationals
45 Mickey Raphael
46 Magic Dick
BAdd New Item