Most Extreme Things Musicians Did Due to Drugs and Alcohol
Extreme things are either dangerous or weird. I think the worst thing is when they kill somebody.

The Top Ten

1 Sid Vicious killed his girlfriend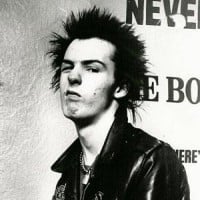 John Beverly, born John Simon Ritchie, later named Sid Vicious, was an English musician, most famous as the bass guitarist of the influential punk rock band the Sex Pistols, and notorious for his arrest for the alleged murder of his girlfriend, Nancy Spungen.
He stabbed her to death. Sid was on heroin. He attempted suicide later that month but survived. He died of a heroin overdose one year later.
He also looks very ugly in that picture!
2
Keith Moon killed his bodyguard in a drunk driving accident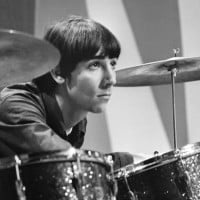 Keith John Moon was an English drummer for the rock band the Who. He was noted for his unique style and his eccentric, often self-destructive behaviour. His drumming continues to be praised by critics and musicians.
His bodyguard protected him and that's how he treats him!
3
John Bonham drank 40 shots of vodka, vomited, choked on his own vomit and died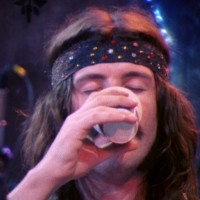 Damn that sounds horrible.
4
Kurt Cobain killed himself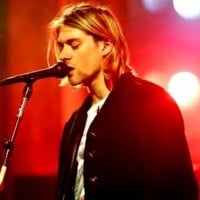 Kurt Cobain was born February 20, 1967, in Aberdeen, Washington. In 1987, he started the grunge band Nirvana, which became one of the most successful bands ever. He was a talented yet troubled grunge performer. Kurt Cobain became a rock legend in the 1990s with his band. He committed suicide at his Seattle home in 1994.
He injected a lethal dose of heroin and then blasted himself in the head with a shotgun. It was his 2nd attempt.
Yeah no. Courtney Love did that and there's absurd amounts of evidence
Nah, it was Courtney Love.
No he didn't, he was murdered and there's lots of evidence to back that up
5
Vince Neil killed his friend in a drunk driving accident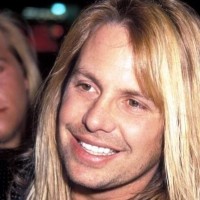 Vincent Neil Wharton is an American vocalist and musician, best known as the lead vocalist of glam metal/ hair metal band Mötley Crüe.
6
Keith Richards snorted his fathers ashes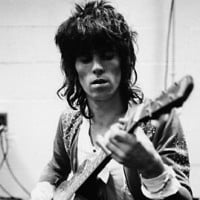 On the one hand I had to think of "Due Date" and chuckled... on the other hand: wow, this is a pretty serious and depressing thing. Especially for other people who loved his father.
I wonder if his dad spirit attacked and posses him for snorting his father's ashes!
O_O...?!? But yeah, the Rolling Stones members were known for such things
7
Ozzy Osbourne snorted a line of ants with a straw outside the tour bus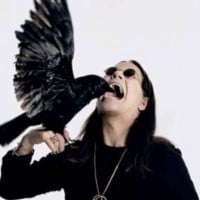 John Michael "Ozzy" Osbourne was born on December 3, 1948. He is also known as ''The Prince of Darkness''. Ozzy is an English singer, songwriter, and television personality. He rose to prominence in the early 1970s as the lead vocalist of the band Black Sabbath. Osbourne was fired from Black Sabbath in 1979 and has since had a successful solo career, releasing 11 studio albums.
8
Ron Wood snorted enough cocaine to create a hole in his nasal septum
It was confirmed by Rod Stewart who saw it. Ron Wood was one of the Rolling Stones members, the premiere rock band on drugs of the 60s.
9
Rick James and his girlfriend held a woman hostage for a week, burning her with a crack pipe and forcing her to perform sex acts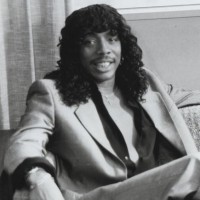 Rick James was an American singer-songwriter, multi-instrumentalist and producer (1948 - 2004).
"By the beginning of the 1990s, James's drug use was public knowledge. He was mainly addicted to cocaine and later admitted to spending about $7,000 per week on drugs for five years straight. In 1991, he and future wife Tanya Hijazi were accused of holding 24-year-old Frances Alley hostage for up to six days (although accounts vary on how long she was actually held), tying her up, forcing her to perform sexual acts, and burning her legs and abdomen with the hot end of a crack cocaine pipe during a week-long cocaine binge. In 1993, while out on bail for that incident, James, under the influence of cocaine, assaulted music executive Mary Sauger at the St. James Club and Hotel in West Hollywood. Sauger claims she met James and Hijazi for a business meeting, but said the two then kidnapped and beat her over a 20-hour period." - wiki
10
David Bowie surrounded himself with burning black candles believing witches were stealing his semen and lived in fear of Jimmy Page because of Jimmy's supposed practice of witchcraft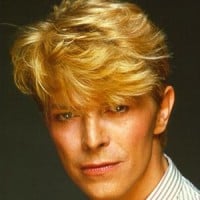 David Robert Jones, known professionally as David Bowie (January 8, 1947 - January 10, 2016) was an English singer born in London, the son of a fundraiser and a waitress. He is credited for his experimental and creative musical discography which has won praise and accolades for many critics and fans. The man who the world knew as David Bowie was an actor, a painter, a philosopher, and many other things. But first and foremost, and what he was known for most, he was a rock star, covering every genre from psychedelic folk to industrial. His influence on fashion, music, and pop culture in general remains as his legacy--along, of course, with his unforgettable music.
He was doing so much coke during the recording of the album Station To Station that he later couldn't remember recording the album at all.
Was this before or after the movie "Four Rooms"?
The Contenders
11
Syd Barrett used to melt an entire tube of Brylcreem in his hair under a stage light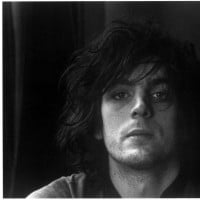 Roger Keith Barrett was an English musician, composer, singer, songwriter, and painter. Best known as a founder member of the band Pink Floyd, Barrett was the lead singer, guitarist and principal songwriter in its early years and is credited with naming the band.
Due to frequent use of LSD he was unable to function, particularly in live performances. The band had to find a replacement.
12
Izzy Stradlin swallowed his entire stash and ended up in a coma for 96 hours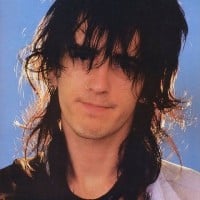 Jeffrey Dean Isbell, better known by his stage name Izzy Stradlin, is an American guitarist, singer and songwriter.
13
Scott Weiland was arrested buying heroin dressed as a pimp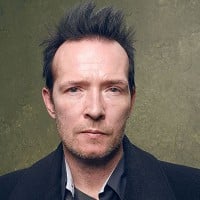 Scott Richard Weiland (October 27, 1967 - December 3, 2015) was an American musician, singer and songwriter. During a career spanning three decades, Weiland was best known as the lead singer of the band Stone Temple Pilots from 1989 to 2002 and 2008 to 2013.
14
Neil Young used to hide cocaine in his nostrils during performances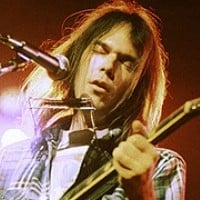 Neil Percival Young is a Canadian singer-songwriter and musician, producer, director and screenwriter.
Once a live show was recorded to become a film but Neil Young's manager was horrified when he saw a rock of cocaine booger falling out of his nostril, Jonathan Taplin remembered. Jonathan Taplin, the film's executive producer, called a special effects company to fix it and told them: "This guy has got a booger in his nose, can you fix it? " After a few days the company responded, saying, "We've invented a travelling booger matte."
15
Ozzy Osbourne peed on the Alamo
He was arrested and banned from the city for 10 years.
I want to do that
16 Ozzy Osbourne bit the head off a bat
BAdd New Item