Greatest Writers of All Time
The Top Ten
1
Fyodor Dostoevsky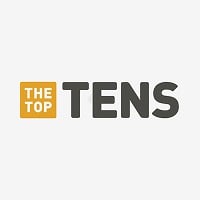 Fyodor Mikhailovich Dostoyevsky, sometimes transliterated Dostoevsky, was a Russian novelist, short story writer, essayist, journalist and philosopher.
The best writer ever
Only idiots would not vote for Fyodor
Great psychologist author. Great philosopher. Genius.
Only idiots would vote for Fyodor
2
William Shakespeare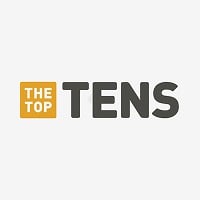 William Shakespeare was an English poet, playwright, and actor, widely regarded as the greatest writer in the English language and the world's pre-eminent dramatist.
Greatest writer in the English language and the world's pre-eminent dramatist, his plays have been translated into every major living language and are performed more often than those of any other playwright. Some of his best works are Hamlet and Romeo and Juliet - MatrixGuy
The Great Will - just for this!
Richard I and Hamlet... best plays ever! - HeavyDonkeyKong
Richer than any author who ever lived.
3
Leo Tolstoy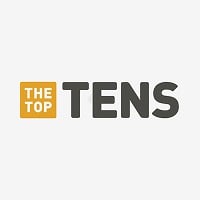 Count Lev Nikolayevich Tolstoy, usually referred to in English as Leo Tolstoy, was a Russian writer who is regarded as one of the greatest authors of all time.
He is the God of all writers and a saint indeed. And no one can beat the God.
It takes someone special to write something like War And Peace.
The greatest one. Read and feel his mind
Three words: War and Peace
4
Albert Camus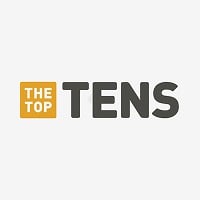 Albert Camus (7 November 1913 – 4 January 1960) was a French philosopher, author, and journalist. He is best known for such novels as L'Étranger (The Stranger, 1942), La Peste (The Plague, 1947), and La Chute (The Fall, 1956). He received the 1957 Nobel Prize for Literature.
Albert Camus, born on the 7 November 1913, died on the 4 January 1960. Was a French philosopher, author, and journalist. His views contributed to the rise of the philosophy known as absurdism. He wrote in his essay The Rebel that his whole life was devoted to opposing the philosophy of nihilism while still delving deeply into individual freedom.
He won the Nobel Prize in Literature in 1957.
France is the 1st country for Nobel Prizes in Literature, before USA 2nd.
5
Antoine de Saint-Exupéry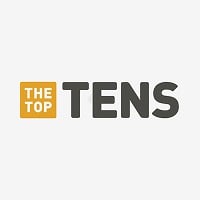 Antoine Marie Jean-Baptiste Roger, comte de Saint-Exupéry (29 June 1900 – 31 July 1944) was a French writer, poet, aristocrat, journalist, and pioneering aviator. He is best remembered for his novella The Little Prince (Le Petit Prince) and for his lyrical aviation writings, including Wind, Sand ...read more.
I love all the books he wrote and also his so exciting life.
The Little Prince (Le Petit Prince) is (except the bible) the most sold, read and beloved book in the history it has been translated in 250 languages (50 different translated editions in Chinese, 47 in Korean), even dialects like Sardinian and sold as more than 150 millions copies worldwide.
6
Jean-Jacques Rousseau
Rousseau the contrast with Descartes about Nature.
Discourse on Method (Descartes) or
A discourse upon the Origin and the Foundation of the Inequality Mankind and Profession of Faith of a Savoyard Vicar (Rousseau).

The greatest Rousseau and of course Voltaire.
7
Oscar Wilde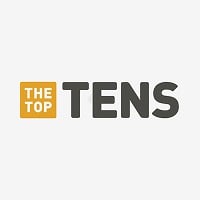 Oscar Fingal O'Flahertie Wills Wilde (16 October 1854 – 30 November 1900) was an Irish playwright, novelist, essayist, and poet. After writing in different forms throughout the 1880s, he became one of London's most popular playwrights in the early 1890s. He is remembered for his epigrams, his novel ...read more.
8
Charles Dickens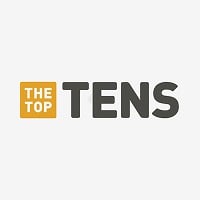 Charles John Huffam Dickens (7 February 1812 – 9 June 1870) was an English writer and social critic. He created some of the world's best-known fictional characters and is regarded by many as the greatest novelist of the Victorian era. ...read more.
Novels of our childhood.
9
Jane Austen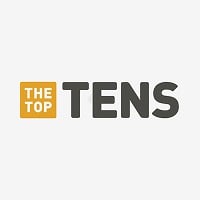 Jane Austen was an English novelist known principally for her five major novels which interpret, critique and comment upon the life of the British landed gentry at the end of the 18th century.
10
J.R.R. Tolkien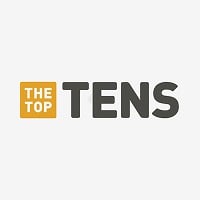 John Ronald Reuel Tolkien (3 January 1892 – 2 September 1973), known by his pen name J. R. R. Tolkien, was an English writer, poet, philologist, and university professor who is best known as the author of the classic high-fantasy works The Hobbit, The Lord of the Rings, and The Silmarillion.
J.R.R. Tolkien created an entire universe with his Middle-Earth legendarium, He even made a mythology to fit with it. In my eyes, no writer can ever reach the same status as Tolkien. Shakespeare wrote about violence, tragedy, rape, death and pedophilia (Juliet was 13), while Tolkien's books are filled with love, friendship, loyalty, victory over evil, trust and goodness.
The Contenders
11
Jorge Luis Borges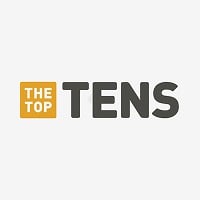 Jorge Francisco Isidoro Luis Borges, was an Argentine short-story writer, essayist, poet and translator, and a key figure in Spanish-language literature.
12
Agatha Christie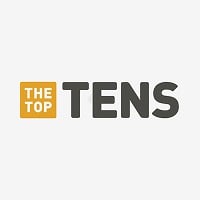 Dame Agatha Mary Clarissa Christie, Lady Mallowan, was an English crime novelist, short story writer and playwright. She is the best-selling novelist ever. She also made the longest play ever. She is remembered for making multiple mystery books including; And Then There Were None, Murder on the Orient ...read more.
I love her Hercule Poirot and Mrs Marple books so much - Sandez
13
Boccace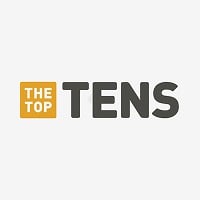 "Boccace". Oh Dio non posso credere ai miei occhi. È "BOCCACCIO". It's "BOCCACCIO", not "BOCCACE".
14
Franz Kafka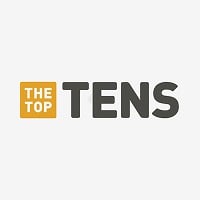 Franz Kafka was a German-language writer of novels and short stories who is widely regarded as one of the major figures of 20th-century literature.
Absurdity realities of our lives.
The one name that reverberates louder when mentioned than an atom bomb, but has a subtlety no writer will ever be able to match. He is both intimidating yet intriguing at the same time. No one like him.
15
Andre Gide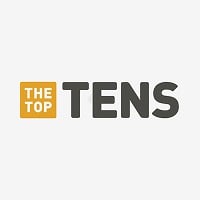 André Paul Guillaume Gide (22 November 1869 – 19 February 1951) was a French author and winner of the Nobel Prize in Literature in 1947. Gide's career ranged from its beginnings in the symbolist movement, to the advent of anticolonialism between the two World Wars.
16
Charles Baudelaire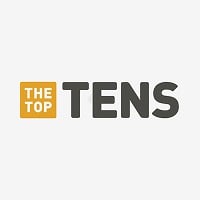 Charles Pierre Baudelaire (April 9, 1821 – August 31, 1867) was a French poet who also produced notable work as an essayist, art critic, and pioneering translator of Edgar Allan Poe. ...read more.
17
Simone de Beauvoir
Simone De Beauvoir wrote novels, essays, biographies, autobiography and monographs on philosophy, politics and social issues. She was known for her 1949 treatise The Second Sex, a detailed analysis of women's oppression and a foundational tract of contemporary feminism; and for her novels, including She Came to Stay and The Mandarins. She was also known for her lifelong open relationship with the famous French philosopher Jean-Paul Sartre.
18
William Faulkner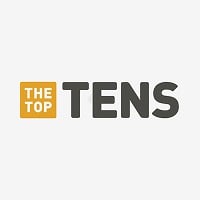 William Cuthbert Faulkner (September 25, 1897 – July 6, 1962) was an American writer and Nobel Prize laureate from Oxford, Mississippi. Faulkner wrote novels, short stories, a play, poetry, essays, and screenplays. He is primarily known for his novels and short stories set in the fictional Yoknapatawpha ...read more.
A master and a monster in fiction
Genius of the triple meaning. connoisseur of human nature. Wrote masterful prose. Influenced many. Absolute genius.
19
Victor Hugo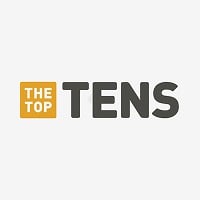 Victor Marie Hugo (26 February 1802 – 22 May 1885) was a French poet, novelist, and dramatist of the Romantic movement. Hugo is considered to be one of the greatest and best-known French writers. ...read more.
Read 'Les misérables', or the first two tomes, 'notre dame de Paris', great stories, deep drama, and breath taking adventures.
But furthermore, his poems are maybe the best in the French litterature.
20
The Bronte Sisters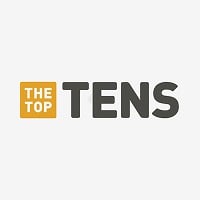 Charlotte Bronte, especially, because of 'Wuthering Heights. '
Wuthering Heights is absolutely amazing as is Jane Eyre.
21
C.S. Lewis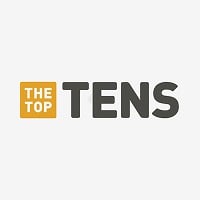 Clive Staples Lewis (29 November 1898 – 22 November 1963) was a British novelist, poet, academic, medievalist, literary critic, essayist, lay theologian, broadcaster, lecturer, and Christian apologist. ...read more.
22
Guy de Maupassant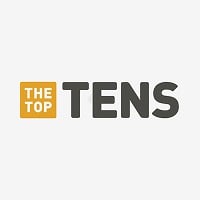 Henri René Albert Guy de Maupassant (5 August 1850 – 6 July 1893) was a French writer, remembered as a master of the short story form, and as a representative of the naturalist school of writers, who depicted human lives and destinies and social forces in disillusioned and often pessimistic terms. ...read more.
23
Gustave Flaubert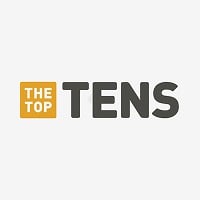 Gustave Flaubert (12 December 1821 – 8 May 1880) was an influential French novelist who was perhaps the leading exponent of literary realism in his country. ...read more.
24
Emile Zola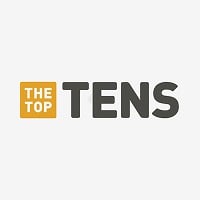 Émile Édouard Charles Antoine Zola (2 April 1840 – 29 September 1902) was a French novelist, playwright, journalist, the best-known practitioner of the literary school of naturalism, and an important contributor to the development of theatrical naturalism.
25
Dante Alighieri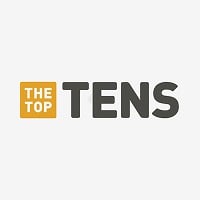 Durante degli Alighieri, simply called Dante (c. 1265 – 1321), was a major Italian poet of the Late Middle Ages. His Divine Comedy is widely considered the greatest literary work composed in the Italian language and a masterpiece of world literature.
Read it and you will know why!
Master
26
François Rabelais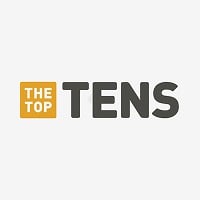 François Rabelais (between 1483 and 1494 – 9 April 1553) was a French Renaissance writer, humanist, physician, Renaissance humanist, monk and Greek scholar. ...read more.
27
J.K. Rowling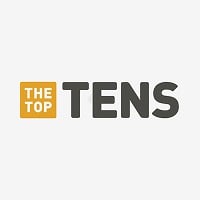 Joanne Rowling, CH, OBE, FRSL, FRCPE, writing under the pen names J. K. Rowling and Robert Galbraith, is a British novelist, philanthropist, film and television producer and screenwriter best known for writing the Harry Potter fantasy series.
Author of the great book "HARRY POTTER"
She is a fine author for beginners.
the best
HA HA HA she can't even compare to the rest of this list
28
Knut Hamsun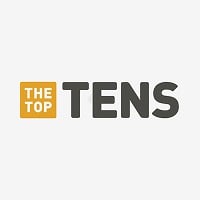 29 Thomas Pynchon
30 Philip Sidney
31
Ernest Hemingway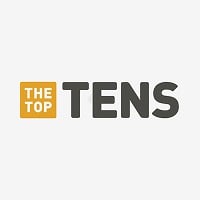 Ernest Miller Hemingway (July 21, 1899 – July 2, 1961) was an American novelist, short story writer, and journalist. His economical and understated style had a strong influence on 20th-century fiction, while his life of adventure and his public image influenced later generations. Hemingway produced ...read more.
Read his books and you will change
Good writer but too overrated in my eyes.
Good
32
James Joyce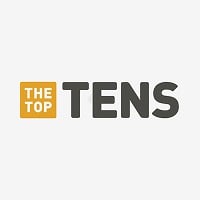 James Augustine Aloysius Joyce (2 February 1882 – 13 January 1941) was an Irish novelist and poet. He contributed to the modernist avant-garde and is regarded as one of the most influential and important authors of the 20th century. ...read more.
A book which tells a day can describe the history of the world
33
Stephen King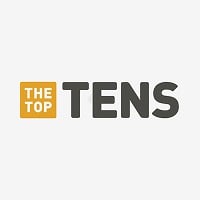 Stephen Edwin King is an American author of contemporary horror, supernatural fiction, suspense, science fiction, and fantasy. Many of his most well-known novels include Carrie, It, The Shinning, The Stand, Misery, The Dark Tower series, and Rita Hayworth and the Shawshank Redemption, which was later ...read more.
He's books great, awesome and interesting
34
Shota Rustaveli
This writer has to be in first position!
35
Edgar Allan Poe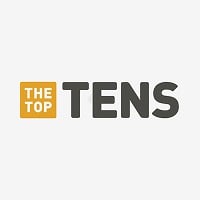 Edgar Allan Poe (January 19, 1809 – October 7, 1849) was an American writer, editor, and literary critic. Poe is best known for his poetry and short stories, particularly his tales of mystery and the macabre. He is widely regarded as a central figure of Romanticism in the United States and American ...read more.
36
Miguel de Cervantes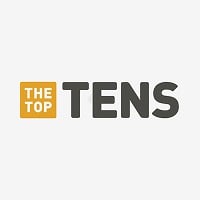 Miguel de Cervantes Saavedra (29 September 1547 (assumed) – 22 April 1616), was a Spanish writer who is widely regarded as the greatest writer in the Spanish language and one of the world's pre-eminent novelists.
His Don Quixote makes you laugh and makes you cry at the same time. It examines the human condition cognitively and affectively with greater insight and universality than any other work by any other author. In fact, this meta-story examines "the author's psyche" (any author's) itself as a key construct in story development! Because of these qualities and much more, many great writers agree with the proposition that Don Quixote is the most universal and greatest novel on the human condition ever written. As such, it belongs in the pantheon of the greatest intellectual and spiritual achievements of man, along with the Mass in B minor by Bach, Michaelangelo's Sixtine Chapel ceiling, and Newton's Principia. I dare say that, in a just and enlightened world, Cervantes would be first in this list.
37
George Orwell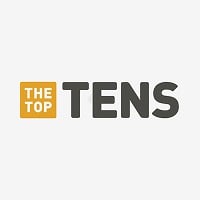 Eric Arthur Blair (25 June 1903 – 21 January 1950), who used the pen name George Orwell, was an English novelist, essayist, journalist and critic. His work is marked by lucid prose, awareness of social injustice, opposition to totalitarianism, and outspoken support of democratic socialism.
38
Gabriel García Márquez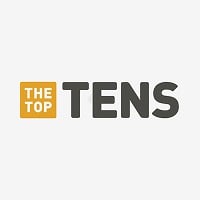 Gabriel José de la Concordia García Márquez (6 March 1927 – 17 April 2014) was a Colombian novelist, short-story writer, screenwriter and journalist. ...read more.
The best writer ever
39
Henry James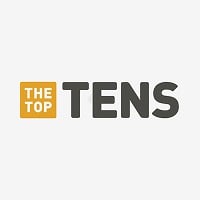 Henry James (15 April 1843 – 28 February 1916) was an American-born British writer. He is regarded as one of the key figures of 19th-century literary realism.
Every sentence is just so well thought-out and beautifully composed. His writing is dense but in a rich, chocolatey way.
40
Roald Dahl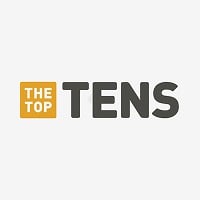 Roald Dahl (13 September 1916 – 23 November 1990) was a British novelist, short story writer, poet, screenwriter, and fighter pilot. His books have sold more than 250 million copies worldwide.
41
Johann Wolfgang von Goethe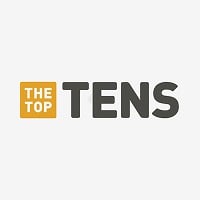 Johann Wolfgang Goethe (28 August 1749 – 22 March 1832) was a German writer and statesman. His body of work includes epic and lyric poetry written in a variety of metres and styles; prose and verse dramas; memoirs; an autobiography; literary and aesthetic criticism; treatises on botany, anatomy, and ...read more.
He is so underrated because everyone can't understand him
His works are dramatic yet the characters are relatable, despite how old they are [much like Shakespeare's English, Goethe's German is pretty out-dated]. It never is hard to read them, they are full of wonderful poetry. "Faust" (based on "Doctor Faustus") or "Die Leiden des jungen Werther" (a fictionalized version of his own biography that is so tragic many people killed themselves at the time of its release) rank among the best I have ever read. And I am not a sucker for old stuff, but I treasure pure heartfelt poetry.

Also: those who like Rammstein and want to fully understand the lyrics, Goethe was an inspiration for some of them, most notably "Rosenrot" and "Dalai Lama". - Martin_Canine
42
Marcel Proust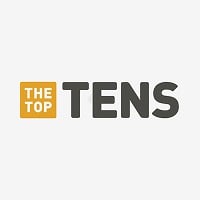 Valentin Louis Georges Eugène Marcel Proust (10 July 1871 – 18 November 1922), better known as Marcel Proust, was a French novelist, critic, and essayist. He is considered by English critics and writers to be one of the most influential authors of the 20th century.
The most beautiful writer; if you have a poetic soul
43
Voltaire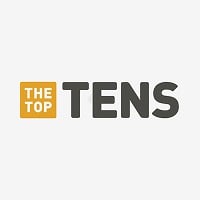 François-Marie Arouet (21 November 1694 – 30 May 1778), known by his nom de plume Voltaire, was a French Enlightenment writer, historian, and philosopher famous for his wit, his attacks on the established Catholic Church, and his advocacy of freedom of religion, freedom of speech, and separation ...read more.
44
Honoré de Balzac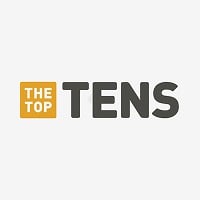 Honoré de Balzac (20 May 1799 – 18 August 1850) was a French novelist and playwright. The novel sequence La Comédie Humaine, which presents a panorama of post-Napoleonic French life, is generally viewed as his magnum opus. ...read more.
45
Sophocles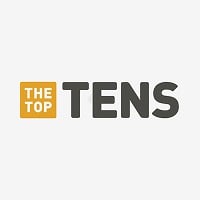 Sophocles (c. 497/6 – winter 406/5 BC) is one of three ancient Greek tragedians whose plays have survived. His first plays were written later than those of Aeschylus, and earlier than or contemporary with those of Euripides. Sophocles wrote 120 plays during the course of his life, but only seven have ...read more.
46
José Saramago
A phenomenal writer who can conquer his readers with exceptional simplicity
Everyone must read Saramago.
47
Francis Scott Fitzgerald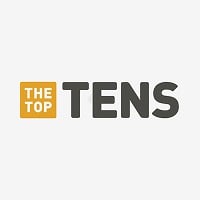 Francis Scott Key Fitzgerald was an American novelist and short story writer, whose works are the paradigmatic writings of the Jazz Age.
48 Omar Khayyam
49
Fernando Pessoa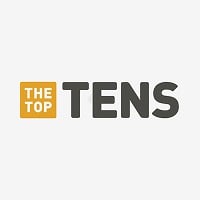 Fernando Pessoa, born Fernando António Nogueira Pessoa (June 13, 1888 – November 30, 1935), was a Portuguese poet, writer, literary critic, translator, publisher and philosopher, described as one of the most significant literary figures of the 20th century and one of the greatest poets in the Portuguese ...read more.
50
Romain Gary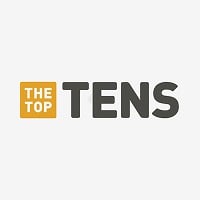 Romain Gary, born Roman Kacew (21 May [O.S. 8 May] 1914 – 2 December 1980) and also known by pen names such as Émile Ajar, was a French diplomat, novelist, film director and World War II aviator of Litvak origin. He is the only author to have won the Prix Goncourt under two different names.
PSearch List