Most Handsome Men In India
The Top Ten
1
Barun Sobti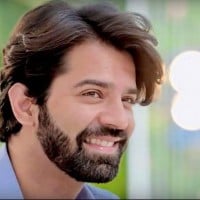 Barun Sobti is an Indian actor. He is most famous for his role "Arnav Singh Raizada" for the show "Iss pyaar ko kya naam doon". This character won millions of hearts.
Love his acting because every role he plays is deep and sensual, he makes you laughing, smiling, crying, thinking... When you see his play you can't stay cold and marble because every thing he acts is so real... He is amazing actor and adorable person)))I just love him, he is amazing man, who does charity and help other people. His smile just brightens my day! his eyes magical...
Barun Sobti amazing Actor can do all kind of characters and he is so cute and humble and handsome
Barun sobti is the most awesome and magical human in the world, I love his acting so much and I seeing him the best
The most handsome Barun Sobti
2
Hiritik Roshan
Hrithik roshan is a good actor beause he never show-of and very handsome guy
He looks like greek god
Stupendous look and style...
He have awesome fitness and cute look
3
Mahesh Babu

Mahesh Babu is an Indian actor, producer, media personality, and philanthropist known for his works in Telugu cinema.
Mahesh is always best. He is number 1
Who is he? I really don't know him
Mahesh is one of the best actors in Indian Cinema. His Style, Action, Looks etc have become bench marks. He's the handsome actor in India.
He is one of the most handsome actor in Telugu Film Industry. I just love him.
4
Salman Khan

Abdul Rashid Salim Salman Khan, credited as Salman Khan, is an Indian film actor, producer, singer and television personality.
No doubts he is the best.awesome looks great style and above all a fantastic human being...
He is the most gorgeous and good looking. And have great acting abilities. I really like it and his nature is too good and soft.
He is a very good human being
He is most dashing person in the world.He is also a very good human being.
5
Virat Kohli

He's a great young guy, cool and has attitude too...!
Virat is the most handsome guy
Really a seductive personality
He surely is the best looking man not only in India but in the whole world. he is my dream man. I love him forever.
6
Shahrukh Khan

Shah Rukh Khan, also known as SRK, is an Indian film actor, producer, and television personality. Referred to in the media as the "Badshah of Bollywood", "King of Bollywood", "King Khan", he has appeared in more than 80 Bollywood films, and earned numerous accolades, including 14 Filmfare Awards.
Stunning personality including a sexy smile..
He is not only a great actor and entertainer, but also a very good human being, an that too, without any show-off!
Very true that hi me is a man with great personality without any show off attitude
None of the other guys on this list come remotely close to Shahrukh Khan.
I just voted ho are he's guys
7
Sidharth Malhotra

I love him... He is very hot... Handsome... Good kisser...
Malhotra is a very handsome actor in India.
He is the awesome actor in Bollywood... his height 6'1 great personality and superb in acting... I like his all movies...
His eyes are magnets pulling my eyes towards him and his expressions are magical. He is damn charming.
8
Dipak Singh Chikara

Love yourself and believe yourself
He is very handsome actor and modal. He deserve in top 5
Yes he is the most handsome guy... should be in top5
He is really a good looking guy and an extremely hot personality...apart from good looks this guy have an awesome nature and u would never feel boordm in his company
9
Aamir Khan

Aamir Khan is an Indian film actor, filmmaker and television talk-show host. Through his thirty-year career in Hindi films, Khan has established himself as one of the most popular and influential actors of Indian cinema.
Excellent person in multiple acting
6 packs abs at this age not a matter of joke... He is best.
Very good actor. He is number 1.
Amir khan is Perfectionist actor.. in the world...
10
Suriya

Saravanan Sivakumar, better known by his stage name Suriya, is an Indian film actor, producer and television presenter, who is currently working in the Tamil film industry.
He is good man with good character and also maintaining his body from VA1000
He is a good family man, a very very handsome parson, and has a good character compared to others...
Handsome and cute guy
Handsome hunk
Well suited for all getups and costumes. Look like still young and smart ever
The Contenders
11
Arjun Rampal

Arjun rampal is a one of the super model in India
He is damn awesome man, how on this earth you could rank him 38
Arjun Rampal is the sexiest Indian man!
This is sick! He should be #1.. Are u crazy people?!
12
Ram Charan

He is the actor who won some millions of hearts from his movies...I like all of his movies.
He is good Dancer and Actor
I'm Govind he is fabulous and fantastic actor and he is handsome
The best dancer, the best actor, and the best human.
13
Manu Bora
An orthopaedic surgeon and a Super model
Manu has the quintessential Classic good looks that make him so perfect for the ramp. That's why he's been a hit in Milan and Paris, a feat no other Indian has achieved. Plus, he's an amazing, dedicated doctor!
Very handsome, well maintained physique and a thorough gentleman. Should be in the top 5.
He stands out not just for his superb looks but also for his acumen as a competent orthopedic surgeon! Much more amazing in looks than some of his "competitors"
14
Varun Dhawan

The most handsome actor according to me..My favourite...He has got the most charming smile that will steal all our hearts..
He is the only Hindi film actor whom I like the most...He acts one of the best.
He is the most handsome man in the India. Love you.
He is the handsome the only handsome guy in India
15
Suresh Raina

He has a cute look.
Raina is a cool guy I like very much raina
He has something to look at looks and looks
He is damn handsome and the most handsomest cricketer I have ever seen in my life. Guys see at his face it is too cute and damn handsome
16
Nakuul Mehta

He is the best guy in the world. He should be in top 10
He is the best in all of them
He is always best
He should be at at least in top 8
17
Neil Nitin Mukesh

He should be in top 5
He should be in top 10
He is quite cute
Vry handsome actor
18
Nitin Chauhaan

I saw him in Splitsvilla and he really deserves to be on the top handsome list.. Kind Heart and Genuine person 🤗❤️
19
Ajith Kumar

Ajith Kumar (born 1 May 1971) is an Indian film actor best known for his work in Tamil cinema. He is one of the most successful actor in Tamil Cinema. In addition to his acting, Ajith Kumar in a sabbatical, participated in the 2004 British Formula 3 season as a Formula Two racing driver and was ranked ...read more.
He is truly the only star in the country who can carry the salt and pepper look with grace and it makes him look sexier. No other Indian actor can do this. He must act in the Indian version of PRETTY WOMAN. He is the Richard Gere of India.
Wanna be in the first three places
Thala is one of the most naturally good looking actors and does not need any kind of make-up or face uplifts/cosmetic surgery to enhance his looks.He looks good even when his hair has turned grey.
Super handsome guy in the world not only in India...with clean shave.
20
MS Dhoni
Most Patriotic cricketer... Inspiration for the young generation...
Serving indian army...

One and only captain in world cricket history who won three different Icc trophies (he is the one in 450+ captains)
Any body never beat dhoni. he is number 1 cricketer in world
He is a good bats man
DHONI remains as the number 1 captain in cricket forever
21
Ashish Sharma

Ashish Sharma is a popular Indian film and television actor. He is well recognized for his roles as Major Rudra Pratap Ranawat in the TV show Rangrasiya and as Lord Ram in the TV show Siya Ke Ram.
He is super cool and most desirable to be in the top
Ashish Sharma you are my favorite actor among all the Indian actors you have a special place in mu heart and I will always support you now and forever
A man who is really man...with sedative killer eye look
Killer eyes and cute smile awesome ashish :-* :-*
22
Namit Khanna

Namit Khanna was one of the top models in India. He is blessed with good looks and a charming personality. He is one of the best actors in Indian Television.
He is blessed with the most charismatic looks! Plus He is an amazing actor!
Namit khanna is the most talented.. Charming.. Good looking itv ml actor & model.. As amazing person ever so hardworking.. Doing great as an artists.. He looks like natural actor he does.. Naturally.. Wd so much dedication.. With much efforts brilliant performer.. Loved all the way.. His acting... He is great persionified artist..
An amazing actor with gorgeous personality n killer looks! he is a multitalented guy who can do anything!
23
Vijay

Joseph Vijay, better known mononymously as Vijay, is an Indian film actor and playback singer who works in Tamil cinema and his films dubbed into Telugu, Hindi, Malayalam and Mandarin Chinese. He is one of the highest paid actors in Tamil cinema.
His smile kills us he is the beautiful person in India he is the smartest guy in India
Simplest and silent guy in Tamil cinema
Simplest and silent in Tamil cinema
He is a good actor, dancer and good hearted person
24
John Abraham

One of the most hottest guy in the world.
And without a doubt the most handsome person in india.
For all those who say no, google some pics.
Any human being who sees him will like to have a second look and more and more
Yes he is definateley charming
I have no words to describe...
25
Shahid Kapoor

He is the most hand some man of India
Shahid kapoor so hands am boy in the world and best dance or actor in world
He is stylish and handsome no one can beat him
Shahid is the most handsome and sexy bollywood actor. It needs to be in the top three
PSearch List