Top 10 Worst Things that Happened in 2023
After last year's list set a record of most items, time can only tell if this list will beat it. But with Damar Hamlin nearly dying, an even more contagious form of COVID, and others, this may very well give 2022 a run for its money.

The Top Ten

1 Palácio do Planalto Invasion

Hundreds of years of Brazilian history ever since Brazil was an EMPIRE in the 19th century ruined by a bunch of mentally ill "patriotic" lunatics that worship a demon that ruined the image of Brazil around the world. The fact that the damage done to some historical items in the congress is unrepairable is just unbelievable. It's gotten so bad that it's considered a "terrorist attack" by various news sources. Not even Trump supporters went that far.

The worst part is that there are MILLIONS here in Brazil that support this brainless and unnecessary terrorist attack. And no, this ain't a joke. The lunatics are getting praised for this attack and many people are asking to free them from prison because they did not deserve it.

I have always believed that Bolsanaro was one of the worst leaders of the 21st century, and his allowing of this to happen while he retreated to Florida solidifies his reputation as such. Please, Lula, fix things around there.

2 Damar Hamlin Goes Into Cardiac Arrest During a Game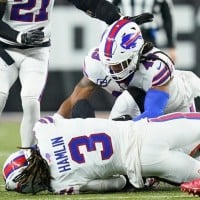 It was a very scary situation for the entire NFL. This situation was completely unprecedented. The entire football world just stopped when this happened. The game itself was postponed then cancelled. Thankfully he is recovering well and a silver lining for this moment is that his charity GoFundMe raised over 8 Million dollars
3
Rise of the BQ.1.1 Covid Variant
I have to admit I've long lost track of the many Covid variants. Fortunately although mostly they become even more contagious and hard to defend against the newer variants at least mostly aren't more severe when you get them in fact some of them are less likely to cause serious harm. Not trying to dismiss the threat by the way I still think we need to remain careful.
Too bad China's isolation didn't help resolve this, but make it spread more. Viruses must have something or somebody to approach. Yet it's said to be the most transmissible & immune-evading variant yet. Sounds scary right?
Is this the Kraken variant?
4
Plane Crash in Nepal Kills 68 People
Prayers to the families of all the people involved.
5
Lithuania-Latvia Pipe Explosion
A pipe at the Lithuania-Latvia factory exploded. Thankfully no fatalities known. A truly scary day for the countries.
6
Russian Invasion of Ukraine Continues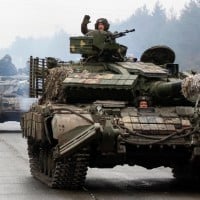 Ukraine is in such a terrible crisis by Russia. There's no way we can see this end right on time.
7
California Floods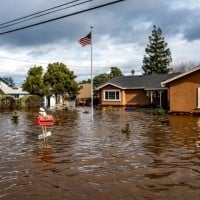 This has been happening since late 2022. Storms are hitting California & flooding its cities. Prayers to all the people & their families.
8
Lima, Peru Declares State of Emergency Due to Protests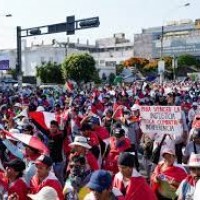 Protests gone wrong especially. We've already been through enough since the George Floyd riots.
9
Tornado Outbreak of January 12, 2023
Tornadoes hit Georgia & Alabama on January 12th, leaving at least 9 people dead. A devastating day for the states. Prayers to their families.
10
Magnitude 7.6-7.8 Earthquake Strikes Indonesia, Killing One and Injuring 8 People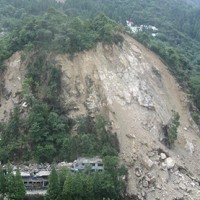 Indonesia's dealt with a huge & powerful earthquake after Christmas 2004. Hopefully this doesn't mean anything worse for 2023 there than this.
The Contenders
11
Death of Lisa Marie Presley
This was such an absolutely devastating loss for rock 'n' roll as well as country & the music industry as a whole. The only child of Elvis Presley had cardiac arrest & passed away 4 days after what would've been her father's 88th birthday. She was just 3 weeks shy of her birthday. She would've turned 55 on February 1st (which's too young anyway). She was being treated, but it didn't work. She will be remembered as the princess of rock 'n' roll. R.I.P. (1968-2023).
12
7.8 Magnitude Earthquake Hits Turkey & Syria
Never have we thought something this bad would happen at such a rate so early in 2023. Turkey & Syria were hit by an earthquake of 7.8 in magnitude. 15,899+ dead & counting. This was tied with the 1939 earthquake as Turkey's most violent in modern history & was it's deadliest since 1999. There is no shelter, no homes, no food, no running water & there's damage everywhere & bodies discovered. It was deadlier than anything else in the 2020's besides COVID-19 & the Russian invasion of Ukraine. Many other earthquakes of this magnitude weren't nearly this bad, but Turkey & Syria don't have proper infrastructure to withstand such magnitudes & wasn't prepared at all. R.I.P. to all the lives & prayers to their families & all the people suffering. This is definitely going to #1.
This was a devastating time for both Turkey and Syria. A powerful earthquake hit both of these countries killing over 12,000 people. It is the deadliest earthquake since the 2011 Japanese earthquake. R.I.P. to all the people killed in the earthquake. I can't imagine how much suffering the survivors have to go through.
I have nothing to add that SamanthaRosie hasn't already said but I agree this is the worst disaster to occur this year.
Here is to hoping that the survivors get as much help as possible.
13
Brovary Helicopter Crash
2 people were hurt in this crash. At least nobody was killed unlike the helicopter crash of 2020 (which killed Kobe Bryant & his daughter Gianna). Prayers for them.
14
Suspected Chinese Spy Balloon Flies Over U.S.
Everyone agreed this was a national security risk. The US military could've shot it down sooner but Biden gave the order on Wednesday and they didn't do it until days later. Well, China's got some info on us all now, thanks military.
15
Bill Gates Warns Everyone About a New Pandemic
Last month! Bill Gates warns all governments that a new man made virus that's worse than Covid-19 will take over the world in around 20 years! The chances of this happening is around 50%
This man is making people turn into either conspiracy theorists or conspiracy debunkers. Absolute madman.
16 Death of Ken Block
17
Death of Jay Briscoe
He was killed in a car accident on what would've been Betty White's 101st birthday. Without a doubt among the best pro-wrestlers of all time. R.I.P. (1994-2023).
18 Death of Lucile Randon
19 Death of Van Conner
20
Monterey Park Charter Shooting
Another shooting that just becomes part of a year. It would be better if there were more peace,
21 Mass Shooting in Half Moon Bay Kills 7
22
Police Killing of Tyre Nichols
He was lynched. No other way around it.
23
Death of Annie Wersching
An absolute loss for entertainment as we lost an actress of so many genres too soon. She had cancer & kept it private. She will always be remembered for her role in so many TV series, films & for voicing Tess in the Last of Us (the original video game). R.I.P. (1977-2023).
24
Death of Lisa Loring
An absolute loss for entertainment. R.I.P. to the actress who played the Wednesday Addams from the original Addams Family series of 1964. She had hypertension. According to her medical history, it was linked to a history of smoking. R.I.P. (1958-2023).
25
Death of Bessie Hendricks
America lost its oldest verified person on the 3rd day due to COVID-19. A truly horrible day for America. She could've possibly lived longer than any European including the late Jeanne Calment. She lived from November 12th 1907 to January 3rd 2023. R.I.P.
PSearch List