Top 10 People You Would Stop If You Could Go Back in Time
The Top Ten
1
Adolf Hitler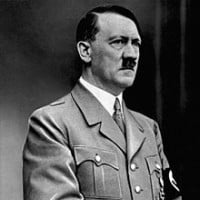 Adolf Hitler (April 20, 1889 - April 30, 1945) was a German politician who was the leader of the Nazi Party, Chancellor of Germany from 1933 to 1945, and Führer of Nazi Germany from 1934 to 1945. As dictator of Nazi Germany, he initiated World War II in Europe with the invasion of Poland in September ...read more.
Why Carl Marx isn't on the list?... now I have to chose Hitler:

Thanks to him, everyone who wants to stop illegal inmigration, save your country from jihadists and be proud of your nationalist feelings is called racist, fascist, nazi, islamophobic, aquaphobic, etc. "The fascists of the future will be the anti-fascist"
I'd go back in time, and if technology is good enough by the point time travel is possible, turn him into a good person.
Save millions of people, although Germany wouldn't be the economic giant that it is today.
I would stop him from invading Poland, but I would let him help Germany first.
2
Joseph Stalin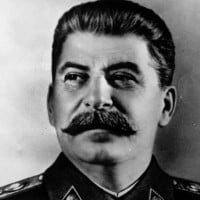 Joseph Vissarionovich Stalin was a Georgian dictator, and was the leader of the Soviet Union from the mid-1920s until his death in 1953. Holding the post of the General Secretary of the Central Committee of the Communist Party of the Soviet Union, he was effectively the dictator of the state.
Horrible person- killed innocent people and was just like hitler
3
Vlad Dracula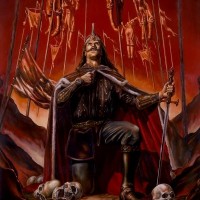 Vlad III (Known as "Vlad the Impaler" or "Vlad Dracula", born 1431) was a Romanian monarch. He was the ruler of Wallachia a total of three times before his death in 1476/7. He is most famous for his reputation as a dictator and his gruesome torture methods and executions, in which he has served as an ...read more.
I pity so much all the people he has tortured... He was completely, utterly mad.
I'm sure Dracula got the origin of this guy.
More evil than Hitler, that's for sure.
4
Pol Pot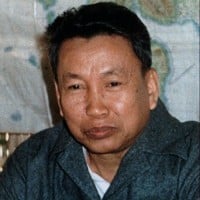 Pol Pot, born Saloth Sar, was a Cambodian revolutionary who led the Khmer Rouge from 1963 until 1997. From 1963 to 1981, he served as the General Secretary of the Communist Party of Kampuchea.
I will kill 1/3 of the People.
5
Idi Amin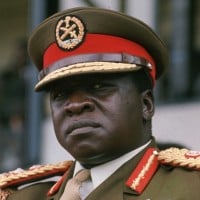 Idi Amin Dada was a Ugandan politician and military officer. He was the President of Uganda from 1971 to 1979. Amin was born either in Koboko or Kampala to a Kakwa father and Lugbara mother. In 1946 he joined the King's African Rifles of the British Colonial Army.
6
Genghis Khan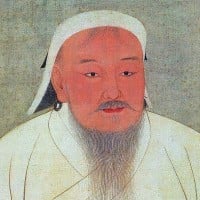 Genghis Khan c. 1162 – August 18 1227, born Temüjin, was the founder and Great Khan of the Mongol Empire, which became the largest contiguous empire in history after his death.
7
Osama Bin Laden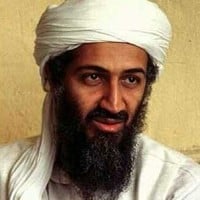 Osama Bin Mohammed bin Awad bin Laden was a Saudi Arabian-born stateless terrorist. He was a founder of al-Qaeda, the organization that claimed responsibility for the September 11 attacks on the United States, along with numerous other mass-casualty attacks against civilian and military targets worldwide. ...read more.
Yea, this will be great, If we could stop him, he'll never gonna die and the twin towers will always be in the good shaped/position... Ah, You know
If you kill him before 9/11 even happened, the Twin Towers would still be standing today.
Saving 9/11 would be great. Someone save the twin towers!
8
Ivan the Terrible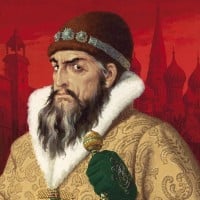 Ivan IV Vasilyevich, commonly known as Ivan the Terrible or Ivan the Fearsome, was the Grand Prince of Moscow from 1533 to 1547, then Tsar of All Rus' until his death in 1584. The last title was used by all his successors.
9
Mao Zedong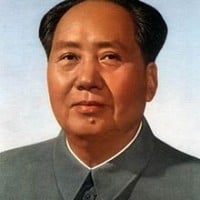 Mao Zedong, also transliterated as Mao Tse-tung and commonly referred to as Chairman Mao, was a Chinese communist revolutionary and founding father of the People's Republic of China, which he governed as Chairman of the Communist Party of China from its establishment in 1949, until his death in 1976. ...read more.
People don't know Mao very much the number of people he killed triples hitler's
10
Leopold II of Belgium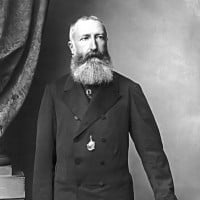 I chose him because if time travel was real someone else would stop Hitler, Pol Pot, etc.
The Contenders
11
Tomas de Torquemada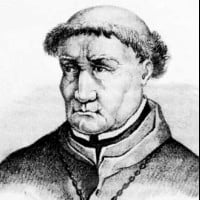 Tomás de Torquemada was a Castilian Dominican friar and first Grand Inquisitor in Spain's movement to homogenize religious practices with those of the Catholic Church in the late 15th century, otherwise known as the Spanish Inquisition, which resulted in the expulsion from Spain of thousands of people ...read more.
12
Elizabeth Bathory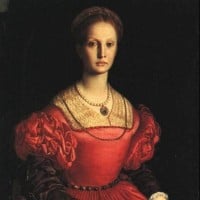 Countess Elizabeth Báthory de Ecsed was a serial killer from the Báthory family of nobility in the Kingdom of Hungary.
Tortured and killed around 650 girls and bathed in their blood to maintain a youthful appearance. That's just sick!
13
Ruhollah Khomeini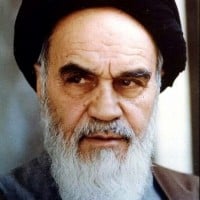 Sayyid Ruhollah Mūsavi Khomeini, known in the Western world as Ayatollah Khomeini, was an Iranian Shia Islam religious leader and politician.
14
Lee Harvey Oswald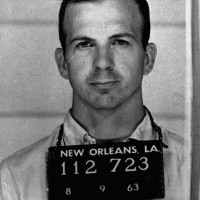 I wonder what would happen if JFK wasn't assasinated? He could have run for a 2nd term. And how I'd stop him is I'd tell the Texas school book depository that he is planning an assasination and he would shoot from the building and tell them to contact the police to arrest him before he assasinates JFK and end this thing before it begins.
15
James Earl Ray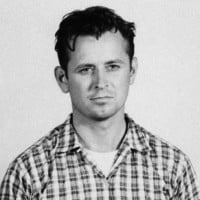 James Earl Ray (March 10, 1928 – April 23, 1998) was an American criminal who assassinated Martin Luther King Jr. at the Lorraine Motel in Memphis, Tennessee, on April 4, 1968. Ray was convicted in 1969 after entering a guilty plea—thus forgoing a jury trial and the possibility of a death sentence—and ...read more.
16
Ted Bundy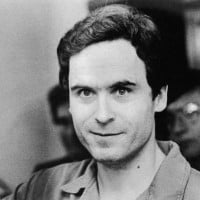 Theodore Robert Bundy was an American serial killer, kidnapper, rapist, and necrophiliac who assaulted and murdered numerous young women and girls during the 1970s and possibly earlier. He was born on November 24th, 1946, and died via the electric chair on January 24th, 1989. He was born illegitimately, ...read more.
17
Mark David Chapman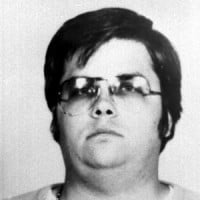 Mark David Chapman is an American prison inmate who murdered John Lennon on December 8, 1980. Chapman shot Lennon outside The Dakota apartment building in New York City.
I'd kill this guy before he even kills John Lennon.
We can go save John! Yay
18 Jim Jones
19
Maximilien Robespierre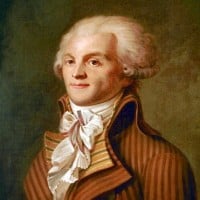 Maximilien François Marie Isidore de Robespierre was a French lawyer and politician, as well as one of the best known and most influential figures associated with the French Revolution and the Reign of Terror.
20
Albert Fish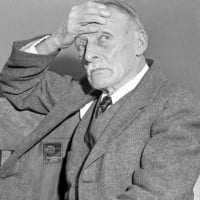 Hamilton Howard "Albert" Fish was an American serial killer. He was also known as the Gray Man, the Werewolf of Wysteria, the Brooklyn Vampire, the Moon Maniac, and The Boogey Man.
Then no innocent child would have to be molested, murdered or eaten by him. What a sick demon!
21
Slobodan Milosevic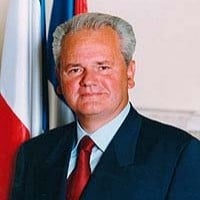 Slobodan Milošević was a Yugoslav and Serbian politician and the President of Serbia from 1989 to 1997 and President of the Federal Republic of Yugoslavia from 1997 to 2000.
22
Heinrich Himmler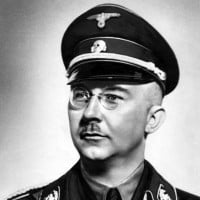 Heinrich Himmler was a German dictator, and a leading member of the Nazi party. Himmler was one of the most powerful men in Nazi Germany and one of the people most directly responsible for the Holocaust.
23
Jack The Ripper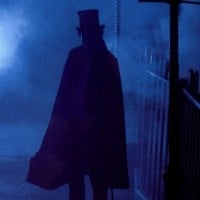 "Jack the Ripper" was the alias of an unknown serial killer in Whitechapel, London who brutally murdered 5 women (mainly prostitutes) between August and November of 1888. To this day, he has remained a mysterious and popular phenomena among serial killers and popular media.
Then go to the scene of the cri M and shoot him with a dart gun and take him the the police and the mystery would be solved.
24
Donald Trump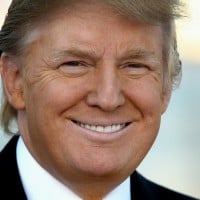 Donald John Trump (born June 14, 1946) is an American businessman, television personality, politician, and the 45th President of the United States. Born and raised in Queens, New York City, Trump received an economics degree from the Wharton School of the University of Pennsylvania in 1968. In 1971, ...read more.
How would you stop him though? Unless you voted for Trump and regret it...
25
John Wayne Gacy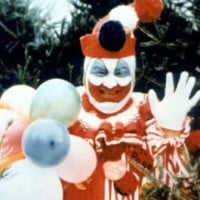 John Wayne Gacy (March 17, 1942 – May 10, 1994) was an American serial killer and sex offender known as the Killer Clown who assaulted and murdered at least thirty-three young men and boys. Gacy regularly performed at children's hospitals and charitable events as "Pogo the Clown" or "Patches the Clown", ...read more.
Scenario, I'd time travel to 1970 wearing the same clown outfit he wears at children's birthday parties, walk into one with a knife and stab him in the back.
PSearch List