Top 10 Biggest Celebrity Scandals and Controversies of 2022
Here is the follow-up list to the Top 10 Celebrities Who Most Ruined Their Careers in 2021. Instead of evaluating how scandals and controversies can ruin a celebrity's career, let's just focus on the scandals and controversies themselves and why they're considered as such. Also in the previous list, some people put celebrity names without explaining why they supposedly ruined their careers. In addition to the name of the celeb, you will also have to say what kind of scandal or controversy they have found themselves into, whether it's an arrest, allegations, adultery, a controversial recording (interview, TV appearance, YouTube video, song), a controversial social media post, erratic/violent behavior, legal troubles, etc.

The Top Ten

1 Partygate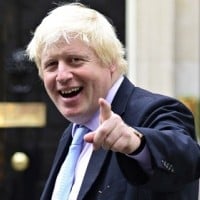 Boris Johnson is a liar, he breached the rules that he created, I doubt anyone can really trust him. Worst PM in my lifetime we have had.
Following an investigation, British Prime Minister Boris Johnson admitted to having breached Covid-19 rules by throwing a Christmas party at 10 Downing Street in 2020. Although he has apologized, more and more people want him to resign.
How have we, as a country, lowered the bar to such a degree, that people look at this ridiculous man and think "Oh yeah, he's the best person to lead the country"?
What a truly sad state of affairs.
Pretty disappointing when people in power can't follow their own rules. Especially when it's something so inessential.
2
Will Smith slaps Chris Rock at the Oscars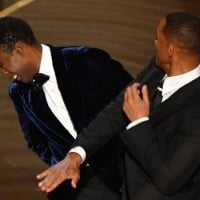 Because of this inexcusable act after Rock made a terrible joke about Jada Pinkett Smith, Will Smith has been banned from attending the Oscars for 10 years, and probably more sanctions to come. Crazy how a single move watched by millions of people can damage your career.
And just like that, the actor Will Smith messed up his career by slapping someone at the oscars, over a joke. That was literally shocking and outrageous.
Will Smith doesn't know how to take jokes. It is just a joke. Maybe some jokes are offensive but this is not so good.
Can't believe he would have audacity to do that at the bloody Oscars.
3
Johnny Depp vs. Amber Heard defamation trial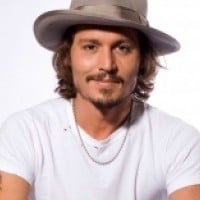 Following an intense televised trial, Amber Heard has been found guilty of libel and a jury awarded Johnny Depp over $10 million in his lawsuit, enforcing his claims that she had fabricated her abuse allegations against him. This trial will probably be remembered not only as one of those that rocked the nation, but also the one that most broke the Internet.
More and more details about Depp & Heard's destructive marriage have been revealed throughout the trial, including degrading messages Depp sent to friends including Paul Bettany about Heard, and disturbing audio recordings where Heard admitted to hitting Depp.
I don't really know or want to know the details of this but I get so many recommendations about this on YouTube I am kind of sick of hearing about it. I kind of feel like they should just be glad to be rid of each other.
Amber Heard seems like a horrible person. I'm very happy that Johnny Depp won the case.
4
Kimye's messy divorce proceedings continue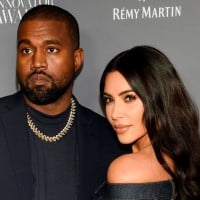 If I could edit the name of this post, I would change it to "Kanye West's behavior, basically" or "Kanye West's downward spiral". Outside of harassing his ex-wife Kim Kardashian and berating Pete Davidson, he also had feuds with various celebrities, wore "White Lives Matter" t-shirts and wrote an antisemetic post on Twitter that caused negative reactions from pretty much everyone including his closest "friends". He might definitely be canceled as a result of his unstable behavior. Next step: mental hospital.
Edit: his sponsors are dropping him one after the other, including Adidas, which will be amount to a huge financial loss for Ye. Some employees from Adidas also claimed he showed them NSFW videos of Kim Kardashian at work.
Yup, more Kimye in 2022. Despite the two having found respective partners (edit: Ye and Julia Fox broke up), Ye has been trying to win Kim back in multiple ways and has publicly called out Kim for their daughter North's education. In fact, he's against North being on TikTok (she's 8) while Kim doesn't seem to mind it and takes his remarks as personal attacks and manipulations. For once, Ye is not entirely wrong because he's conscious that his daughter using TikTok at 8 is not necessarily good for her development. If it were me, I wouldn't want my 8-year-old child on social media.

Edit: A lot more has happened, including but not limited to: insulting Pete Davidson and canceling his friends who are close to Pete, sending a truck full of roses to Kim Kardashian for Valentine's Day, publicly sharing DMs of Kim, etc.
From what I've heard it's pretty much Kanye's fault their relationship failed but at least he warned her to "Runaway" right from the start.
Kanye West is a jerk, glad Kim finally divorced him.
5
Joe Rogan vs. Spotify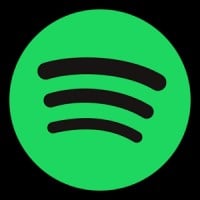 His podcast The Joe Rogan Experience has been controversial for spreading misinformation about COVID-19 on Spotify. As a result, Canadian musician Neil Young threatened to remove his whole catalogue from Spotify if the podcast was not removed from the streaming service. As a result, Spotify removed Young's catalogue. Joni Mitchell, as well as Crosby Stills & Nash followed suit to support Young, their longtime friend. Since then, Spotify is being criticized for letting misinformation be spread.
Because of that Joe Rogan controversy back then in February in 2022, some of the musicians decided to remove their discographies such as Neil Young and Joni Mitchell. This is why misinformation about the vaccines is dangerous.
To begin with I always found Spotify as just that main music brand app just to listen to the songs you prefer. To know they had a talking point podcast like this get canned, was another way of gaining traction. Well in the world we live in today, of course, somebody is gonna jump on and take cautionary into their hands of taking away that partnership ripped apart.
Fun fact Spotify dropped by $ 4,000,000,000 in value after this despite neither of these two artists being big streaming forces. Also I know this could apply to so many things but Joe Rogan is a UFC commentator why would anyone listen to his advice on Covid 19.
6
Chris Brown's continued legal troubles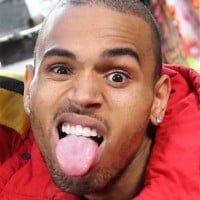 He won the American Music Award for Favorite R&B Artist. When Kelly Rowland declared him winner, boos could be heard in the audience, to which Rowland responded by praising Brown, who was not present to pick up his award. It's a mystery and a disgrace that this abusive manchild still gets nominations at award shows. When will they finally understand that he hasn't learned from his infamous assault on Rihanna and will never learn from it? Nominating an abuser is basically endorsing his behavior and making it acceptable when it's not!
Can't believe this piece of trash is still relevant by now. He should just fall into irrelevancy.
As we know that Chris Clown is a woman beater.
It's Chris Brown. What do you expect
7
Brittney Griner arrested in Russia for drug possession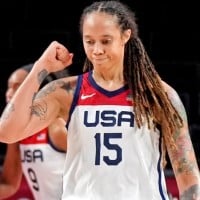 Update: Brittney Griner has been sentenced to 9 years in prison in Russia for drug possession.
Edit: She has been released in exchange with an arms dealer.
8
Kevin Spacey charged with sexually assaulting three men in the U.K.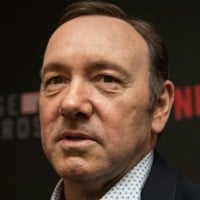 This definitely deserves to be way higher on the list.
9
Kurt Zouma throws his cat around the house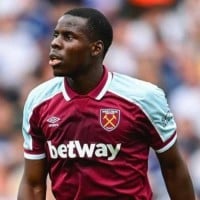 The French soccer player was filmed mistreating his cat and got tons of backlash for this horrendous act. Even though he apologized, this incident will surely damage his reputation.

Update: He just pled guilty to animal abuse in front of the British Court.
The UK court now made its verdict for this "catgate". Kurt Zouma and his brother will serve 180 hours of community service and are deprived of owning a pet cat for 5 years.
Oh mean. He is an animal abuser. How did he do that on his cat.
What a terrible guy.
10
Sanna Marin's party video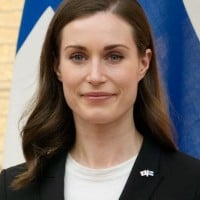 Some leaked video footage showed the Finnish Prime Minister singing and dancing at a party along with other celebrities. The video sparked outrage and had a lot of people talking over what people expect from their leaders.
The Contenders
11
Mason Greenwood charged with rape and domestic abuse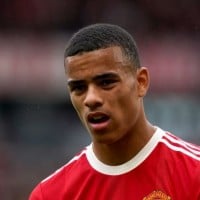 The 20-year-old Manchester United soccer player is currently under investigation for assaulting and raping his girlfriend. The latter posted pictures of her bruised face and body on social media. As a result, he has been suspended by his club until further notice.
More charges have been added to him, including death threat. He was also dropped by his sponsor, and probably more to come. Looks like his career is crashing on takeoff.
I support Manchester United, but what an absolute clown.
This was a shock to many soccer fans.
12
Ted Cruz's comments on the Capitol uprising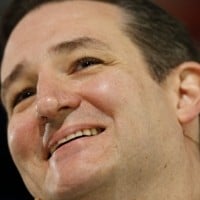 He's such an extreme hypocrite, and he called it a theorist attack the day and year before he apologized for something else. Tucker Carlson basically has more control over a sitting politician, which is scary.
What a hypocrite.
13
Billie Eilish & Kanye West's feud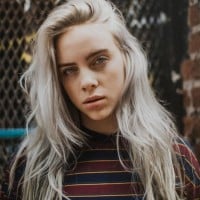 Kanye West accused Billie Eilish of dissing Travis Scott after she interrupted her concert to help a fan who was apparently having trouble breathing. However, Billie Eilish hasn't mentioned Travis Scott at any point. It's just Kanye being Kanye as always.
Honestly this might be the turning point between me just saying that Kanye West is a jerk despite really liking most of his music and low key wishing he would be hit by a car (yes I know that isn't right but still).
Kanye West is such a terrible person.
14
Cuba Gooding Jr pleads guilty to sexual assault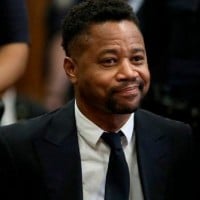 This incident dates back to 2018 when Cuba Gooding Jr allegedly groped a woman in NYC. His career was already on the low, but this incident could be the definitive end of him.
15
DaBaby's altercation with his ex-girlfriend's brother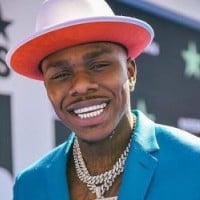 He just released a song called "Boogeyman", in which he claims to having been intimate with Megan Thee Stallion and brings Tory Lanez's alleged shooting on her in August 2020.
In February 2022, DaBaby and his crew were filmed fighting with Brandon Curiel, the brother of his ex-girlfriend DaniLeigh, in a bowling alley. Following this fight, Curiel filed a lawsuit against DaBaby, claiming he had psychologically damaged him, but DaBaby said he was acting as a means of self-defense. However, DaBaby had already fallen out last year because of his homophobic comments at Rolling Loud, and this might be the definitive end of him.
Another allegation under his belt: he was recently accused of shooting someone outside his North Carolina house.
16
Controversial 2013 MGK interview resurfaces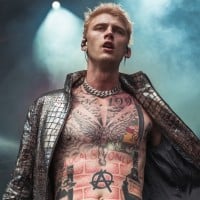 In that interview, he made some degrading comments about Kendall Jenner, who was then 17 while he was 23. A few weeks after being engaged to Megan Fox, a lot of people are bringing back that interview and criticizing him.
What a dumb guy.
17
Amber Heard is cast in an ableist movie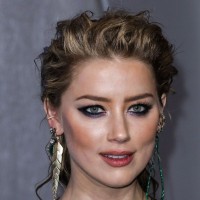 Yup, Amber Heard is not only a horrible spouse, she's also an ableist. She accepted to play the mother of an autistic child whom she believes is possessed by forces of evil. I know Amber is already disgraced but this ableism in film really needs to stop. Sia's Music was already offensive enough so no more ableist movies, please!

Edit: the name of the movie is In The Fire and filming has unfortunately just begun.
Why am I not surprised?
18
Dan Schneider accused of misconduct
The former Nickelodeon producer has had new allegations under his belt lately after he was let go from the network in 2018. He apparently insisted on hyper-sexualized content in his shows. To some, he created uncomfortable work environments and traumatized some actors who worked with him.
19
Shakira's tax fraud allegations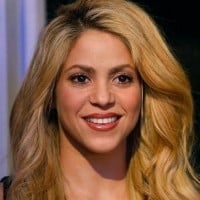 According to the Spanish Prosecutor's Office, Colombian singer Shakira has been accused of a tax fraud amounting to $14,7 millions and risks an 8-year sentence. She allegedly maintained her tax residency in the Bahamas between 2011 and 2015 while living in Spain. Shakira claims to be innocent and will not accept an agreement with the justice.
It's odd I was just thinking of how I thought Tax evasion is a really underhated crime and then wondered what I would think if a celebrity that I had an overall positive opinion on did it and a few hours later I see this item. The worst part is it's probably true.
20
Whoopi Goldberg's comments on the Holocaust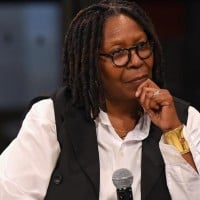 The comments said here were way wrong on all accounts. In the past, people on a talk show (or just news gigs) get canned. Member Matt Lauer, Megyn Kelly, & Sharon Osbourne? If it wasn't evident enough, some shows do have a toxic workplace. It seems obvious when watching a clip of The View.
If she was in Germany, she would be arrested as Holocaust denial is illegal there.
If she was white, she'd be toast.
21
Ezra Miller's arrests in Hawaii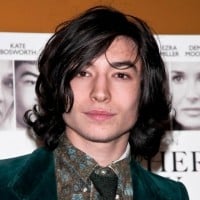 The actor was arrested twice in Hawaii this year. The first time was on March 28 for allegedly fighting with patrons. They (Ezra Miller is a non-binary) were subsequently charged for disorderly conduct. Their second arrest was on April 19 after allegedly throwing a chair and injuring a woman in the process. Their controversial relationship with 18-year-old activist Tokota Iron Eyes is also making headlines, which could definitely lead to a fall from grace for Ezra Miller.
22
Britney Spears's first husband Jason Alexander crashes her wedding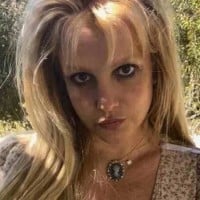 Jason Alexander, Britney Spears's infamous 55-hour husband back in 2004, was filming himself on Instagram trying to break into her wedding. First, he told the guards that he was invited then he headed to the wedding and told multiple people he was one of the wedding's organizers. A fight ensued, leading to Jason being arrested by the police. Luckily, nothing too bad happened.
23
Alec Baldwin Rust shooting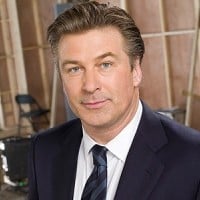 That was last year and it was more a tragedy than a scandal.
24
Nelson Piquet uses a racial slur towards Lewis Hamilton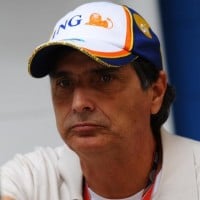 This year, he got criticized again for his political views and for supporting Bolsonaro during the presidential elections in Brazil.
During a 2021 interview, the retired Brazilian F1 pilot used the Portuguese n-word to refer to Lewis Hamilton when discussing an incident between him and Max Verstappen. This interview resurfaced on social media in 2022 and caused the F1 to condemn him. He has since apologized, claiming his use of the term was not racist, but he had already made homophobic remarks about Hamilton in the past.
25
Novak Djokovic's Australian visa debacle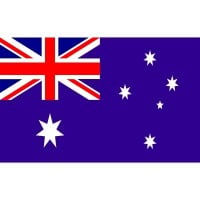 The #1 tennis player in the world is openly anti-vax and was granted a vaccine exemption to attend the Australian Open. This decision caused outrage in the Australian media and public and the Australian government denied him entry not once but twice. He appealed to his first visa cancellation, but they denied him again after he showed a positive covid-19 test that was made in mid-December while he was filmed or photographed doing something else around that time he said he was isolated. This whole saga is already damaging his career and he will very likely lose his #1 spot on the ATP ranking.
Even as someone who has ever liked Novak Djokovic this was really disappointing. There are already calls for him to be banned from other tournaments. Also all the top 3 are all related to Covid 19.
I feel for Novak. The Australian media and politicians are lunatics when it comes to COVID. Novak has been banned from playing in Australia just because he hasn't had the vaccine, despite the fact that he naturally recovered from COVID. If you think these COVID mandates are ok, then you need to go and see a therapist.
PSearch List