Top 10 Biggest Events of 2023
The biggest and most important things to happen in 2023. Feel free to contribute. There will be much more to add as the year progresses.

The Top Ten

1 The Super Mario Bros. Movie Gets Released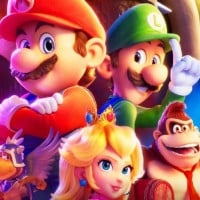 It's a great movie!
2
Twitter Changes to X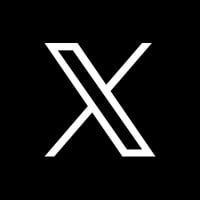 3
The "Barbenheimer" Phenomenon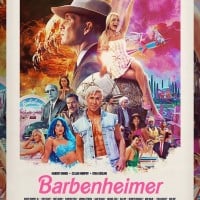 4
Titan Submersible Incident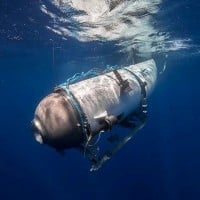 This was a huge tragedy for sea exploration and tourism. The Titan submersible, created by the OceanGate company, was attempting to locate the Titanic but went missing. It took over 4.5 days for the debris to be found. There were five affluent individuals on board, including one aged 19 or above. They are confirmed dead after the submersible imploded from the extreme underwater pressure. R.I.P. to them.
If this disrespectful, futile "tourism" is brought to an end, their deaths will not have been in vain.
5
The Ukraine War Drags On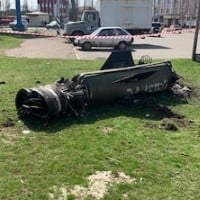 It's been going on for two years now. Good news is, it looks like Ukraine is winning, but very slowly.
Where this war of aggression by Russia ends is anyone's guess.
Ukraine is still in crisis due to Russia. These are dark times.
6
Turkey-Syria Earthquake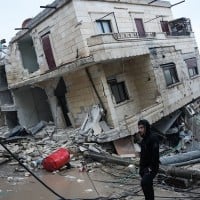 This was an absolutely devastating wakeup call for Turkey and Syria. Countless lives were lost in a magnitude 7.8 earthquake. It was deadlier than any other worldwide since Haiti in 2010, as well as Turkey's deadliest since 526, and Syria's deadliest since 1822.

What's worse is that it occurred in freezing conditions, and people are likely to get hypothermia due to the lack of homes and shelter, as many were destroyed. This should definitely be above everything else on here at this point. R.I.P. to all the lives lost and prayers for their families, Turkey, and Syria.
Syria has already gone through enough with the civil war that has been ongoing for over a decade, and now they also had to deal with a huge earthquake. Turkey was also badly affected by it. R.I.P. to the victims.
7
The U.S. Speaker of the House Election Fiasco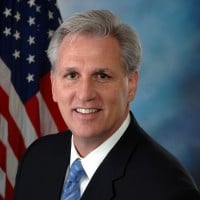 8
Pope Benedict XVI's Funeral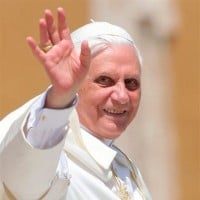 9
All Quiet on the Western Front Wins 7 BAFTAs Including Best Film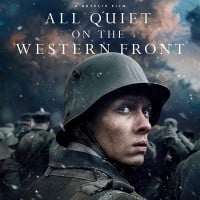 It's a shame the Academy Awards embraced wokeness because this movie was superior to the Michelle Yeoh project that won there. At least this Felix Kammerer vehicle received its due at BAFTA.
10
Hawaiian Wildfires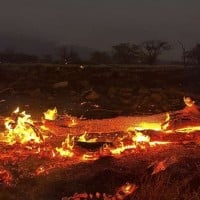 This is Hawaii's most severe natural disaster in recorded history. One of its islands is ablaze, and the city of Maui is affected. The loss of life is unprecedented for Hawaii. R.I.P. to all the lives lost there, and prayers for their families.
The Newcomers
?
Death of Henry Kissinger
There are times where a famous person dies that even if I don't particularly like, I have to stay respectful.

Today is not that time. Good riddance Henry Kissinger.
? Renaissance World Tour
The Contenders
11
Coronation of King Charles III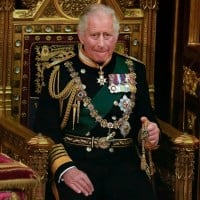 On May 6, King Charles III and Camilla, Queen Consort, will be crowned at Westminster Abbey.
We always remember everything having to do with the royals even if were not British
12
The Death of Lisa Marie Presley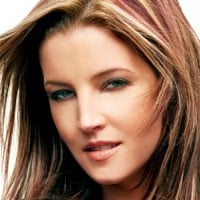 This was such shocking news for the world and especially for her family. The only child of Elvis Presley passed away from cardiac arrest on January 12th, just three weeks before her birthday. She would have turned 55, which is way too young anyway. She was a country pop rock star known for hits such as Dirty Laundry, Weary, and more.

2023 is not off to a good start for rock 'n' roll music. We also lost Jeff Beck, another rock 'n' roll legend, two days earlier. We knew no year would be perfect, but this was such a wake-up call for music and entertainment. Prayers go to the Presley family though. R.I.P. (1968-2023).
13
The Brazilian Congress is Stormed by Jair Bolsonaro Supporters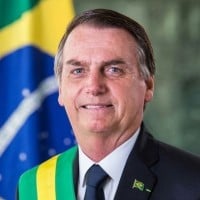 14
Damar Hamlin is Hospitalized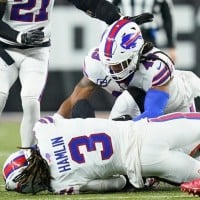 He experienced cardiac arrest, which led to his hospitalization. Thankfully, he was given CPR right on time. Lately, most people with cardiac arrest have passed away. It was a miracle for him, his family, and sports.
This caused the first cancellation of an NFL game since the 1980s.
15
The Death of Steve Harwell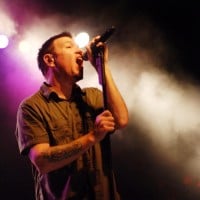 16
Some Countries Bring Back COVID-19 Restrictions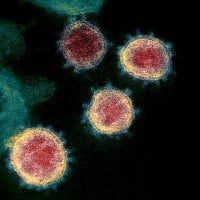 17
Canada Wildfires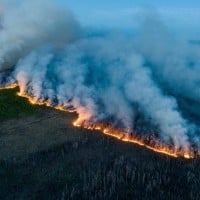 As if California's wildfires weren't bad enough, these are on a whole new level of worse. Canada can't seem to allow fires to be controlled. They sent smoke to New York, making New York's air quality the worst it has been since the 1980s - even worse than after 9/11.
18
Revealed Texts from Fox News Hosts Including Tucker Carlson and Sean Hannity Prove They Knew the Big Lie Was a Hoax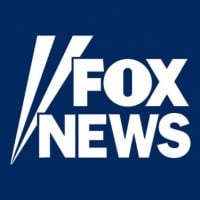 Fox News admitted that they knew they were peddling lies in order to boost ratings. While they were openly promoting The Big Lie that the election had been stolen, behind the scenes they made it clear they know Joe Biden was the rightfully, legally, and democratically elected President of the United States.

"Sidney Powell is lying by the way. I caught her. It's insane." "It's unbelievably offensive to me. Our viewers are good people and they believe it." - Tucker Carlson

"Sidney is a complete nut. No one will work with her. Ditto with Rudy" - Laura Ingraham

"that whole narrative that Sidney was pushing, I did not believe it for one second" - Sean Hannity

"Please get her fired. Seriously... What the f***? I'm actually shocked... It needs to stop immediately, like tonight. It's measurably hurting the company. The stock price is down. Not a joke." - Tucker Carlson after fellow Fox News correspondent accurately ...more
19
Mitch McConnell Becomes the Longest-Serving Leader of the U.S. Senate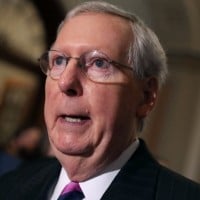 20
Sweden Wins the Eurovision Song Contest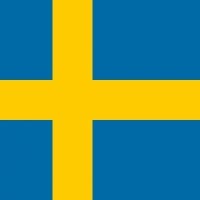 21
President Trump Gets Indicted by Manhattan Grand Jury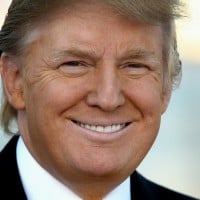 It's good to see that a man who has repeatedly admitted his guilt may finally have justice served.
22
Mitch McConnell Joins Joe Biden to Tout Bipartisan Infrastructure Law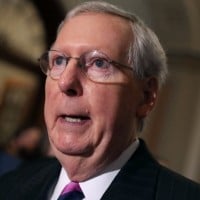 23
Continued Twitter Files Releases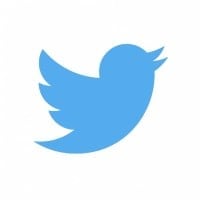 24
The Death of Sinead O'Connor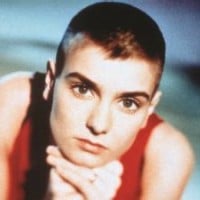 This was such a huge loss for rock 'n' roll. Its best Irish legend left this world on July 26th. She was known for covering Nothing Compares 2 U by Prince and was known as a rebel. R.I.P. (1966-2023).
25
Jeremy Renner's Snowplow Incident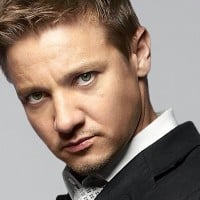 Miraculously, he survived.
PSearch List