Best Business Card Design Websites
Top 10 business card design companies around the world with most trusted and amazing business card designs. All of these companies are widely famous and trusted by people all around the world.

The Top Ten

1 No-Refresh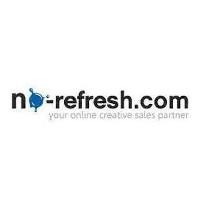 No-refresh is a one stop destination for high-performance online product design software and tools . This software, including t-shirt designer tool, skin designer tool, etc . , are quite versatile and can be used to create designs for a range of products . They are fitted with some of the most stunning features . The best part of these tools is that they simple enough to be used by the end users who have no experience in designing . You get an assorted library of text effects, fonts, colors, images and clip-arts to be used for customized designing . The tool is highly scalable and can be implemented for small printing agencies as well as large e-commerce portals .
The customers of my printing agency would often ask me for a designer software that they could use to custom design their business card and I was anxiously searching for a simple tool. Business card design software from No-refresh finally put an end to all my woes.
Visit Website
2
MOO
Moo has amazingly professional, slick and appealing set of business card designs. You can find business cards, minicards, postcards and more. Best thing about Moo is additional accessories and ultraclean website design that you would love to visit.
Visit Website
3
Design Software Ninja
Design Software Ninja is a responsive web to print and custom product designer that allows your users to design or customize a variety of products like t-shirt, phone cases, signs boards, greeting cards, business cards etc. Users can add both Custom Text and Images and to drag, rotate, flip, resize and customize them in multiple ways.Your customers can upload images and clipart from their own folders, social sites like Facebook or use from admin uploaded images and cliparts. Admin can add flexible pricing on any of element such as color, artwork or text and get ready to print or direct to Garment output files like svg, png and pdf.
Visit Website
4
Vistaprint
Another Indian supplier of business card. The best thing about Vistaprint is its price. It is so affordable that you would love to get some business cards printed even if you do not need!
Quality product and quick printing times.
5
Banana-print.Co.Uk
Easy to use and great prices on business cards and other products.
6
Zazzle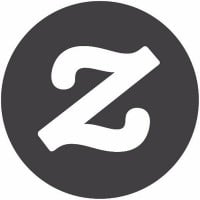 Zazzle is an American online marketplace that allows designers and customers to create their own products with independent manufacturers, as well as use images from participating companies.
At Zazzle, you can buy beautiful ready made business card designs. Prices are reasonably affordable and designs are beautiful. Checkout this website for its extreme elegance and wide variety of ready made designs.
7
UPrinting
UPrinting offers standard and die cut business cards. The homepage is so beautifully designed that it appeals your both eyes and brain as well. Checkout this website for stylish designs.
8
YourDesignPick.com
YourDesignPick is India's rising graphic design company. The best thing about it is its affordable prices and more than 15,000 readymade business card designs to choose from. All their designs are professional and looks fresh to me. It is worth checking out at least for its huge database of designs.
I just availed services for custom business card design and got fabulous business card design. Highly recommended.
9
DesignSkulls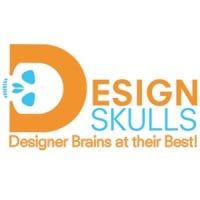 DesignSkulls is a creative agency that specializes in branding, web design, and graphic design. Based in the United States, the agency was founded in 2012. DesignSkulls serves a diverse clientele, ranging from startups to established businesses across various industries. The company focuses on creating visually compelling and strategically crafted designs that enhance brand identity. DesignSkulls aims to provide creative solutions that drive engagement and contribute to business success.
10
graphicriver
I love this site. Who else will give you sexiest business card designs at 6$ only? But on the other hand, you can't have full design rights in 6$. So if you love beautiful designs but can't purchase the one, try Envato for business card designs.
The Contenders
11
Theem'on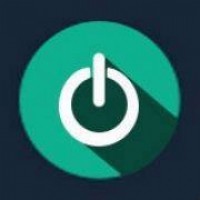 Focusing on web development, Theem'on offers a variety of premium WordPress themes and plugins. The company aims to provide high-quality, easily customizable solutions for web designers and developers looking to build or enhance websites.
12
PlasmaDesign
Currently Plasma designs offer paper, plastic and metal business cards. the big plus about it is its free design service. Checkout this one for good services and metal business cards especially.
13 Affordable Leaflets
14
99designs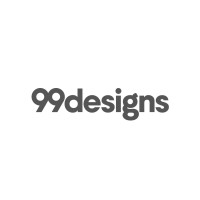 99designs is an online marketplace that connects freelance graphic designers with clients seeking design work. Founded in 2008, the platform allows businesses and individuals to host design contests, where multiple designers can submit their work based on the client's brief. It offers a wide range of design services including logo creation, website design, and branding. With a global community of designers, 99designs aims to democratize quality design services.
Have an idea? Why not get your business card custom designed? At 99designs.com you will be able to choose from so many designs by arranging a design competition. though it will cost a bit more, at the same time, it will offer you too many options, fully customized.
15
Inkd
This is another of my favorite company for buying cool business card designs. It is quite well-known and amazing for designs. I don't know exactly about costs but it's worth a watch.
16 Logo Designs Studio
17 Canva
18
Mydigibizcard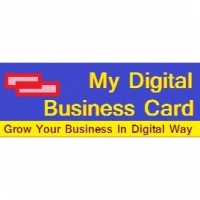 19
professionallogodesigners.com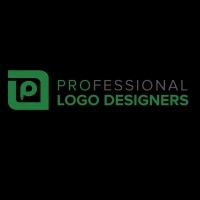 20
JustPrintServices.com
Great easy website, quick and easy to use. Has a range of different products such as NCR Pads, Flyers, Business Cards and lots more printed products.
Simple and effective website with easy options, great for business cards, flyers, NCR pads and more, look like they offer a great range of printed products.
21
Brush Your Ideas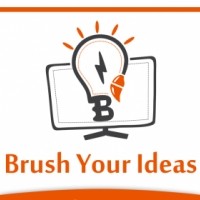 Brush Your Ideas Card Design Software is a valuable resource for Online Card & Stationery Businesses. Business Card Design Software helps you to break stereotypes and lets your customers design their own cards. They can choose from readymade templates and clipart and give a personal touch to the cards. For offline businesses willing to switch online, Brush Your Ideas is the way to go!

The best part about our card design software is that your customers don't need a technical knowhow of designing cards. They can work around our user-friendly dashboard, design the card of their choice, and place an order. Thereafter, you can send the print-ready files for printing and deliver customer orders in no time!

Using Brush Your Ideas HTML5 card design tool, your customers can create invitation cards, greeting cards, business cards and letterheads. Turn your offline business into an automated art center! Explore our Card Design Software for Magento, WooCommerce, OpenCart, Shopify, ...more
BAdd New Item