Top 10 Best Web Browsers
The Top Ten
1
Google Chrome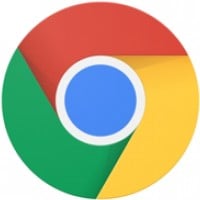 Thing I don't like about Chrome is, it's so resource hungry and consume a lot of internet date in the background. It's a complaint that never fixed. It's just very heavy on system. Recently, hundreds of vulnerabilities are being discovered in it which makes it less secure.
Safe, secure, fast, reliable. In fact, the best browser and the most used browser in the world. It's very impressive and deserves its top position.
Chrome, used to be a good browser, but now its competitors outshine it, very mediocre and is only at the top because it is popular.
Number 1 can beat it because... Google Chrome is really a chrome... Moreover it has some features like tagging system, themes, and better access to facebook, which I really hope from a web browser.
2
Mozilla Firefox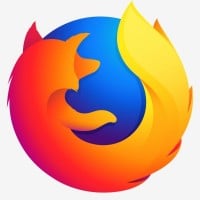 Been using it for a decade. It provides the best experience as compare to other because its light and more customizable. And more or less, it's more secure than Google Chrome. Firefox is available in many versions and its open source, means it's more stable and widely compatible with any Operating System around the world. The best thing about it is, its integrity between cross platform is awesome and the others integrated services , like Relay, Pocket, VPN, etc., provided by Mozilla are just very useful.
Firefox should be number 1 on this list due to the fact that it's more secure than Google Chrome, plus us Firefox users don't have to worry about the 2023 Manifest V3 update that will disable adblockers.

Also, Chrome eats up all of your RAM.
I used firefox for 2-3 years and was satisfied with it until I returned home from a 4 day trip and left power to the PC computer turned off. Everything cranked up as normal until I went to enable Firefox, it had evidently crashed because when it came up there was a screwed up screen. It had turned a darker color and wide slanted lines or bars were diagonally across it and would not accept anything more than the screwed up screen.
I don't know much about browsers, but what I do know is that I detest Google Chrome! Talk about missing a beat! It does and has fouled me up many times. I just plain don't like it. Firefox is user-friendly and has moved the bar up with many fantastic features, several that I wasn't aware of until a few minutes ago. You can be sure I will be changing that misnomer rather quickly!
3
Apple Safari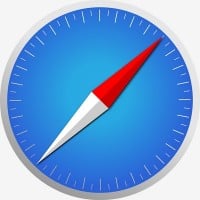 Honest pure review and not bias, I have used the latest version of Safari. It has a nice looking design. However, its speed is slow compared with Google Chrome, CometBird, FireFox, Opera, Internet Explorer and other fast browsers. That would have been ok for me if it had not been frozen (not responding) and crashed. So I have to stop using it. Who else said it is one of the best browsers, though for my experience it is not true!
Safari is a fast web browser made by Apple inc. Apple is the famous tech company that makes the best tech appliances in the world. Safari has a high average speed (speed varies depending on type of network.) This tabbed browser is perfect, and works best on Mac (OS), Ipad & IPhone (iOS), but also works on all other software, apart from android, an operating system made by Google. Safari can be downloaded by simply going on the apple website, and by pressing the download button (conditions apply.)
What? For me, Safari is the best even I use PC. Try it and you can forcefully say that Safari is the best. Honest.
Safari, which is now available for PCs has great look and optimized Tabbed browsing which comes with high speed.
4
Opera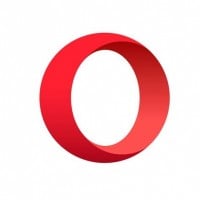 Fast, slick, and with features you won't find on other bigger browsers for a few years like built in its VPN and mouse gestures. Historically a trend setter in the browser world and while their move to Chromium stalled the implementation of new ideas, they have gotten back on the horse. Opera is even compatible with Chrome extensions which only increases the features on offer.
I've used each of the big 5 for a period of about a year each exclusively minimum, and must say Opera is my favourite by some distance; it's fast, slick and easy to use. The only downside is due to a relatively small user base some websites don't bother to make themselves compatible with it, but that isn't a problem I regularly encounter.
A super underrated browser that deserves at least #2 and a lot more users. Good speed, simplicity, an AMAZING speed dial that cannot be beat by any other browser, battery saving mode, BUILT IN ADBLOCK which is a VERY effective adblock... and opera turbo which speeds up your browsing when you have a poor internet connection... all the innovations and features are awesome on Opera. Oh and did I mention it has ALL of chrome's extensions plus its own?
Since Opera is with a smaller company, they can take chances that larger companies like Google can't, these guys have taken all the right chances. I think that this is the best browser out there, so many features in such a lightweight and organized way make it that much better than the rest.
5
Maxthon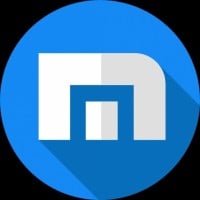 People don't know about this browser. Maxthon 3 deserves more attention than it gets. It has way better features and speed compared to the other browsers (it may also vary on your system).

I showed my friends this browser and they stopped using whatever they were using and instantly started to use this and passing it along. I mean, it has LEVELS! What other browsers has a level system and exact amount of hours you've been on it? (I've been on Maxthon for 2718 hours) and I'm in level 35. I sincerely hope whoever is reading to try this browser and or keep using it and spreading the "word".
Lets be honest, Google Chrome, Firefox, Opera, and Internet Explorer all get viruses. I cannot say that about Safari, but Safari does not have Speed Dial, a Ubuntu-like dock, or built-in games. Within only 3 days, I got a virus on Google Chrome, Firefox, Opera, and Internet Explorer. I have been using Maxthon for 2 months now, and I have not gotten a single virus. Maxthon is also not as censored as the other browsers (saying that they don't track what you do, your searches are not tracked.
About 10 years ago when most people use the old version of internet explorer.
This people is always upset about how slow there browser are and At that time I already knew about the Google chrome. When I hear people and their negative comment to Internet explorer.
I was like "hihihi, pitiful people don't even know Google chrome",
When Google chrome gets popular I search for other alternative, I tried almost everything, that's the time when I found MAXTHON.
Now when I hear people saying Google chrome is the best I was like "Pitiful people don't even know Maxthon".
A very good browser with unique features with built in applications like Resource Sniffer (very useful & unique), Reader Mode (very useful), Magic Fill, Snap Shot capture of images within a page, Night mode viewing, Sky Note & MX Games. Though not as stable as Chrome or Firefox, the additional features add that extra zing to the product. At times the browser is prone to crashes, nothing alarming but a little irritating. Highly recommended.
6
Internet Explorer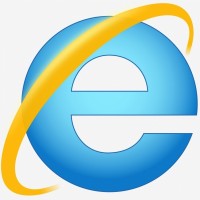 Internet Explorer has been the pioneer in web browsing for over a decade. Nearly three quarters of the Internet has been optimized for this browser, and the simplistic interface is both intuitive and functional. The UI is simply gorgeous, tabs, shortcuts, favorites, and history functions are all perfected. The browser is lightning fast, as well as feature rich. Aside from its obsolete Trident rendering engine (versus WebKit with Chrome, Safari, and Firefox), Internet Explorer is superior in every way.
I'm surprised to find it at number 6, it should be way below. All these comments saying that those hating on Internet have never tried it have most probably never tried anything beside it. Internet Explorer crashes a lot and is very slow, it is not a myth! Modern websites uses newer versions of HTML that Internet Explorer is refusing to adapt to. That's why so many times, IE is unable to read parts of the HTML code of a website, causing the page to crash or stop responding. 90% of people have stopped using it by now and IE has only itself to blame.
Internet Explorer is faster than Google Chrome!

True Story: I click on the icon of Google Chrome to open it, a few seconds later in do the same thing but with internet explorer. Internet Explorer opened right when I pressed on the icon. And Google Chrome did not open yet, it opened a few seconds later!

IT IS A LOT SLOWER
Internet explorer 9 is super fast, and you don't have to have millions of windows open, you can drag tabs into other windows. It doesn't crash as much either.
7
Netscape Browser
Netscape has been dead since 2008.
What is netscape browser?!
This should be #1.
De best of all
8
Microsoft Edge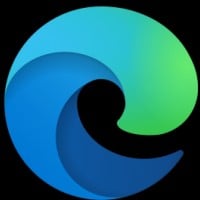 Microsoft has done the best thing by introducing Microsoft Edge. It's efficiency and performance is inequitable on latest Windows OS. Inbuilt features like collections, password manager is also good. But the big deal here is, its integration with ChatGPT , which enhanced it search experience to a good extent. Moreover. It's built in windows environment so, it works better in windows.
I have been using Microsoft Edge since it first came out in Widows and am very happy with it. Sometimesthereisa slow learning curve after an update but nothing to be overly concerned with. When Microsoft introduced Edge for Android I immediately installed it to my tablet and couldn't be happier. As with all computer programs there are and will be some errors and minor glitches but in this case none that can not be fixed or worked around. I highly recommend this program.
For those who need a fast browser, with tons of features and good security. Based on the Chromium engine so all your stuff can be transferred with no loss of data. Never thought I'd see the day where I would be using a Microsoft browser as my default, but this new Edge has not hindered me in any way since I had adopted it.
Edge is also very user friendly that has implemented small game when the internet is disconnected and also have multiple options like bookmarks, extensions that were earlier missing and due to these features edge has become a much better browser than it used to be in the past few years.
9
UC Browser
I've been using this browser on my android tablet. It's very stable in terms of download, even if your downloaded files are not directly downloaded.. It resumes after the connection is established..
There are a lot of good web browsers on Android and I personally use Opera, Dolphin, Chrome the stock Android browser and UC Browser. While I like them all I would have to say that UC is definitely the best for now!
But UC Browser is best browser than all browsers. I have used and checked every top rated browser but its best.
Unstoppable downloading and browsing.
Simple, easy, fastest browser ever, great features including data compressing which provide best possible speed and adblocking.
I have switched from chrome to uc. Thanks uc team for launching desktop version
10
Brave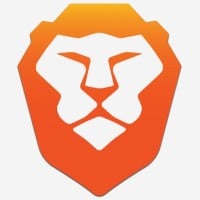 As a privacy geek, I cannot recommend this browser enough. It not only blocks ads and trackers, it also obscures your identity online by changing your session ID's. Think of it like putting on a different mask every time you go online. It's not perfect and can't guarantee privacy from a determined government agency or if your machine is infected. It can, however, restrict companies from watching, recording and reporting your every move. On top of this, it's very compatible with most sites.
Doesn't track your searches. Doesn't use algorithms to influence your search. No censoring. I used ddg for along time until they announced censoring Ukraine search info. The big name browsers really do influence your searches.
Until December 2018, Brave ran on a fork of Electron called Muon which was marketed as a "more secure fork". Nevertheless, Brave developers moved to Chromium citing a need to ease their maintenance burden. The final Muon-based version was released with the intention that it would stop working and instruct users to update as the end of life approached.
In June 2018, Brave released a pay-to-surf test version of the browser. This version of Brave is preloaded with approximately 250 ads, and sends a detailed log of the user's browsing activity to Brave for the short-term purpose of testing this functionality. Brave announced that expanded trials will follow. Later that month, Brave added support for Tor in its desktop browser's private browsing mode.
The Contenders
11
RockMelt
It's the best browser I have used because the most imp thing in this browser is that it opens all the blocked pages which we can't open on others we can use them on this browser...
Faster and better than firefox and google chrome. You can open two accounts at the same time. I think this also should be on the top.
I loved this browser best of all for flash player games but you stopped it for computers this made me very sad..
I just downloaded rockmelt and its really fast! I think rockmelt should be on one of the top 5 of all time
12
AOL Explorer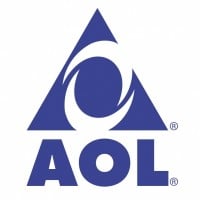 I love this browser, this is the first ever browser I used as a child. Later my dad upgraded it to AOL Desktop.
Nothing but "what's going on in Hollywood". Popup city. Adds, adds, adds. Junk. Don't get near it!
13
Avant
I love how you can use three rendering engines in one browser without crashing. Plus, with mouth gestures and the Chrome Web Store--through the use of WebKit--Avant makes you feel like you're using the top three browsers in the world at the same time, on the same browser.
New dynamic multi-processing technology can effectively boost the browsing speed, save memory and reduce CPU usage significantly. Bring you fresh new experience.
With Avant Browser's built-in multi-threaded downloader, it's much faster to download files from webpage or your email box, and much easier to manage download files.
First time user of the New Avant Ultimate with tri engine support. First day and first time no complaints. I am sold so far.!
14
Puffin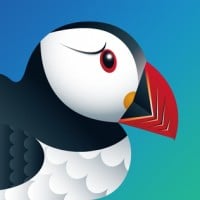 Awesome browser. Not for full-time use, but only if I need flash player or something. Very good browser. Helped me a lot. They should improve the typing, but everything else... perfect.
The only good browser. Chrome is good on PCs, but SUCKS on mobile devices. Puffin on my $150 tablet with 1kbps internet outperforms Chrome on my dad's latest gen core i7 4ghz 64GB RAM gaming PC with gigabit internet.
Plays any type of video
Fastest browser till date on android. Has PC sync and flash as well.
15
Torch
It's funny how few people know about this browser considering how many people like to download off the internet. I find torch to be a solid browser, and the embedded features set it apart from the other browsers listed.
It is way better than firefox, opera and Google chrome but as it is new, it should be giving better survive as it is sometime fluctuates their services.
Exceptional browser, beats Google Chrome, Mozilla and internet explorer with its hands tied behind its back. Download and trial!
Very good browser which is very fast and do not required torrent. Any video you can download easily.
16
Vivaldi
Vivaldi seemed promising at first, but it's probably the slowest browser I've used (it seems that Chromium-based browsers in general are pretty sluggish; use Firefox instead).
The way Opera was when they were Opera 12. And its always improving.
First try looking good, nice interface and fast.
The best browser I have ever used!
17
Lunascape
Fast, impressive browser. I have an older phone and this browser is much faster. Glad I tried it out as I think I'll use it from now on.
Awesome I have used this for quite a while in my desktop and recently I have found this android version.so it's awesome,with this I can open almost every page I usually enter, and that include intranet's and pop up's pretty awesome to have the power of gekko engine and trident.
Fastest browser there is!
18
CoolNovo
I like CoolNovo because it has different features like boss key, omnibox and etc. It is fast and fluid a bit like Google Chrome because it is also Chromrium.
The best browser ever! It has many functions which make browsing on internet easier.
Opera as good browser
Just like Google chrome but slightely better. There are more short cuts and its easier to use
19
Dolphin Browser
It I love on my android devices.
20 Deepnet Explorer
21
Mozilla SeaMonkey
Have been using it for a number of years. Easy to use and fast.
Its really bad plus very slow... What kind of web browser this?
Fast and not a resource hog.
This five years. I am using.
22
Tor Browser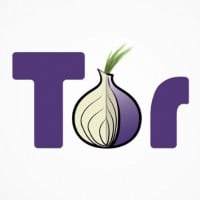 I voted because I support what these people are doing. I really think hiding info from the government is important for privacy.
Tor lets you browse anonymously to protect yourself from trackers and ISPs, so you can enjoy browsing with an open internet and no restrictions.
Best browser definitely you can do whatever you want on some sites. The admins for example will never find out who are you and where are you.
A good Browser that might be a litlle slow, but it's the best browser to browse anonimously! Its very secure!
23
Android Browser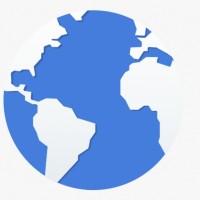 24
Chromium
It's the same thing as Google Chrome but open-source, with a minor feature that you don't really need (unless you're a developer) and no automatic update.
This My favourite browser. I am use it my Q4OS Plasma desktop edition.
Best Linux browser all time.
I am use it. It's my powerful browser.
Top ten best browser it All time.
25
Epic
Epic is a very niche browser that uses the same 'Chromium' engine that powers Google Chrome. However, Epic is relentlessly focused on privacy, with built-in ad blockers, anti-browser fingerprinting technology and a selection of free VPN options that help to stop ad tracking. Epic lacks the polish and style of other browsers (sometimes it can be downright slow) but if you are obsessive about your personal privacy, Epic may be worth a try.
I've had it a week or more and I am impressed to say the least. The no tracking ability is very good and I find being able to see who has set cookies etc, in other browsers I use is very handy, enabling me to clean them up. I feel safe with this one. Full marks...!
SUPERB, REALLY QUICK... Get one to know it, also the speed is part of the browser a lot of Indian language setting, instant is the word of epic and epic it is
I used this for a while, and I liked it at first, until I realized how slow it is. And by that, I mean Slower than Internet Explorer 6.
PSearch List