Top 10 Best Homepages
The Top Ten
1
BestHomepageEver.com
This homepage is the greatest. After using it for a while I'll never go back to MSN not because it sucks, but because this homepage is the absolute best. I was having somewhat of a problem with the homepage jumping in and out of sign in. I dropped an Email to Justin and with his suggestions for my end and whatever he did on his end I stay signed in all day until I sign out. Does anybody think MSN or Google or any of the others would do that? I used MSN for many years and I can guarantee you that they don't care enough to help you out with something like this. Another aspect: No commercials or fake news blasting in your face on this homepage, I get to pick my own, imagine that! Try it for 10 days and you will never go back. Get signed in so the link box will work and away ya go!
Obviously, The Best. Got tired of the convoluted fluff, purposeful misdirection, and left wing subliminal ideology constantly pushed by all the other major sites. Thankfully your homepage provides direct access to any source in virtually every category anyone would want to travel to.
A veritable Internet Wormhole. Instantaneously Anywhere. Your sense of clarity clearly eludes Google, Yahoo, and their mindless lemming minions, as you have and maintain Superiority in so many ways over all others. Please continue. Kudos to the Originators, Developers and Maintainers of this site!
It's the best homepage ever! Seriously, everything that all the other sites have, various options of search engines and news/mail sites, etc. But it also has really cool links behind the banner, which doesn't just change everyday, but changes every single time you reload the page! Why would you have Google, a search engine, with no extra links or news or suggestions, be your homepage, when here you can choose between several search engines, including Google, and have instant links to every major shopping, social, and news network? People who put a simple search engine as their homepage seriously lack imagination and/or curiosity.
After hours searching for a privacy conscious, AD free, non scrolling home page, I found BestHomepageEver! Could not be happier. I love the rotating pictures spread across as each opening of the browser is different. It has all you could want on one concise page and you barely need to scroll down to see what you are missing. I feel comfortable with this site as I worry about all my daily habits becoming information for the business world. Great links which all work, ta the, and you can even set up the homepage colors, etc you want to see. I love it and have recommended to all my friends and yakked about it on Facebook! And the genius behind this homepage is a Duck! Need I say more, lol!
Visit Website
2
Google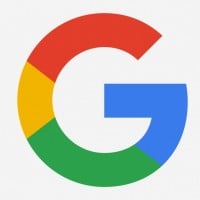 Google is an American multinational technology company specializing in Internet-related services and products. These include online advertising technologies, search, cloud computing, and software.
I vote Google because its simple and easy. Whenever I can't find the answers to I just go back to my home page and I search the question, website, topic, subject or the key word. A perfect home page for your family or starters. Add Google as your home page now! Information comes out your finger tips. Best home page ever! Go GOOGLE!
Every other home page I've had went along great than BAM they change everything. Love this site! So far they only make small improvements at a time. Thank you from myself and others that have enough trouble with changes. Remembering isn't easy as you get older.
One thing I find only the Google homepage has.

Those little animations and games based on the current dates, those things inspired more curiosity than school ever did and made me actually go and look up these people and events.
Epic! I love this website1 I use it to search for everything! It is my homepage, and it will always be my homepage! GO Google! Easy, reliable and recognisable. Used it for ages and not planning to change anytime soon. A perfect starting point for any web user. Best homepage you can ever have. Everything is at your fingertips. It is a super homepage we can do everything with Google we can explore whole internet I like it very much!
Visit Website
3
Yahoo!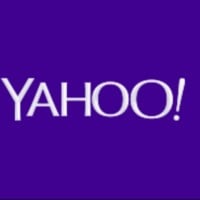 Yahoo! is an American web services provider. It is headquartered in Sunnyvale, California and operated by the namesake company Yahoo Inc., which is 90% owned by investment funds managed by Apollo Global Management and 10% by Verizon Communications.
I've used Yahoo! as my homepage since I created my first email account. It did get annoying until I managed to block the ads, and learn which links to avoid. I like the fact I get the main headlines of the day in a pic and summary form. I know what the world is talking about, and all I did was open my browser with one click. If I can't find a link I like here, I'll either Google it or use a couple of my old go-to search engines. Other than that I can't complain, it's not just a blank page with a search bar.(which to me is pointless for a starting point) I've learned things I never would have, or probably even wanted to learn without having this homepage. I've come to love it like my shampoo selection. I have many that do what I want on special occassions, but I always go back to the tried and tested "Old faithful".
The layout is easy to navigate, and customise. (unless it's English(UK) spelling you want
Personally, I prefer to have news updates and articles available when I first open my web browser. Gives me something interesting to browse through. I already have a search engine toolbar so setting Google as my homepage is kind of pointless. Besides, though I use Google for 101% of my searches, I feel like setting it as a homepage would be a little bland. Heck, I'd probably even prefer Bing.
I have always had Yahoo for my home page. It is so simple to do the my.yahoo.com and make your own.
You can insert political news, celebrity news, science, local and anything you might want to read about. When your page comes up, you get a glimpse of all the goodies and baddies happening around the city, state, nation and world. What more could you ask for?
I've used Yahoo! homepage since the 1990s and it is still best for seeing investment portfolio, news, tech news and email. It doesn't offer as much content as it used to and I worry about its future, but so far nothing has replaced it in my opinion.
Visit Website
4
Youtube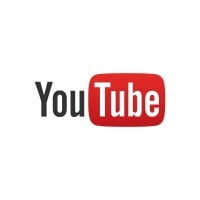 YouTube is a global video-sharing website headquartered in San Bruno, California, United States. The service was created by three former PayPal employees on February 14th, 2005. In November 2006, it was bought by Google for US$1.65 billion. YouTube is ranked among one of the most visited websites, placing in 2nd place - only topped by Google Search. As of 2022, the current CEO of YouTube is Susan Wojcicki.

The very first video on the website was "Me at the zoo", uploaded on April 23rd, 2005, uploaded by Jawed Karim. ...read more.
As opposed to Yahoo, which I've used for a long time, with YouTube I don't have sports stuff "IN MY FACE" all the time. I like it that YouTube lets me pick and choose from a variety of subjects. So far it's free and that's a plus.
It is a very brilliant website with many things to see. I am positive that this is one of the very best websites ever, it even has great new videos for travellers, teens, and any person! Thank you!
I spend most of my time on YouTube and I really like it. There are even people that make videos every day.
I love youtube! I use it all the time. My favorite song is Womenizer. And also I love I want you back.
5
Bing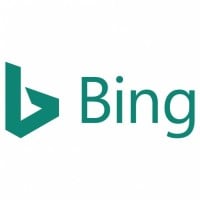 Securest than Google, it does not collect information from your activities. less fake information than Google. very soon bing is going to be worlds best home page due to nokia. in 2011 gmail was number one, yahoo mail was number two, and hotmail/outlook was number three position. But now in 2014 outlook is in number two and very soon outlook will grab the position of number one. In five years Microsoft is going to be user's favorite. in the section of cell phone Microsoft will be at the top in market value.
Don't forget Apple starts from Microsoft, it's the game of time being.
I find Bing very useful because it shows lots of news just on the homepage. Plus, it has all of the features of all the other ones.
Colorful and informative. The really great thing is that you don't have to go to MSN which is total crap.
You learn and see something interesting everyday, it's pro!
6
TheTopTens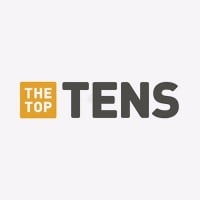 TheTopTens is a countdown-based website founded and created in 2005 which consists of user-generated content. Visitors can vote, comment, like other comments, and view user-created remixes. Registered users can use the additional features of the site - such as creating lists, remixes, posts, messaging, and following users to have content in the personal feed. It has over 200,000 lists as of 2022.
Were on it right now so of course it's the best!
You're on it right now.
I voted because I like how there is endless lists you can make and the homepage is pretty cool
7
MSN.com
Absolutely the most WOKE page on the internet. Their policing policies on comment boards are inconsistent and are so "feminized" that it is toxic.
Best home page for many topics. Good overview of trending stories. I use this as my homepage since no other site offers as much as MSN. I have looked at others and they do not compare.
MSN.com provides the latest news as soon as you log onto the Internet. It really keeps you up to date with everything, even when you are not looking. Although, I do not like the new layout. I also agree with previous post about there being too many ads.
Well presented, easy to scroll through, too much advertising it can get annoying.
8
Kadaza
I absolutely LOVE this home page. It's quick, user friendly a no ads! Love the colors, the overview and the comprehensive web directory covering alsmost any subject. You can also personalize th start page in a few simple steps. Also, you don't need to register to use the customization features., which is pretty unique. I am using it as my daily start up page for years now, and I'll keep using it. Also my wife loves Kadaza. It's safe, easy and fast. My recommendation: make kadaza your homepage for a fast Internet browsing experience!
It doesn't get any better than this! No ads. Simple, fast, clean and attractive. Single click to the most popular sites with links to everything from email to financial news and all categories in between (like social media and sports). It's been my only homepage for 3 years and as long as it's around I won't use anything else. Customizable homepage is easy to use and fast loading. Thank you Kadaza!
From my testing of Kadaza I am finding the more I use it, the more engaging and enticing it becomes. There are customization features available such as creating a background and customizing your own tiles..
I've used Kadaza for a few years now, so it's something of a comfortable old house shoe that still fits well for me. Pretty standard stuff, but that's good news: there are no "fad of the moment," "trendy," "hipster" components to it, so you know it'll be there after all the other fads have long faded.
9
hCHOO
Amazing site for Homepage! You can search different search engines with one click without it being too cluttered. Also, you can JOIN free and save your favorites/bookmarks online and access them anywhere. This saves so much time when navigating the internet. You can even customize the colors, order, organize, etc

It really is the BEST HOMEPAGE in 2013! I highly recommend it to everyone.
Very nice and easy to use. I love that I can access my favorite sites from all my devices... Very good idea turned reality. My new home page
Nice look and feel. I like the mobile version as well. Easy to use and informative. You get my vote
Amazing page for homepage... It has everything you need!
10
Amazon.com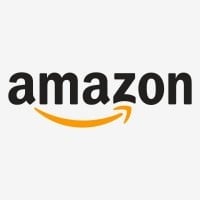 Amazon.com, commonly known as Amazon, is an American electronic commerce and cloud computing company that was founded on July 5, 1994, by Jeff Bezos and is based in Seattle, Washington.
One of the best if you've grown tired of being bombarded with click bait and other annoyances like Bing pushing their extension over and over and over.
It's easy to understand homepage helps it to be the best online shopping site on the planet.
Good source for e-books and regular books, plus for general shopping.
I like this home page very much.
The Contenders
11
Twitter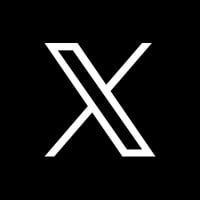 Twitter is an online news and social networking service where users post and interact with messages, also known as "tweets", restricted to 280 characters.
Twitter is easy to use and has all your followings posts straight up as soon as you open the app. Twitter is also less cancerous than Facebook and you can stay anonymous whilst having a laugh and trolling.
Well, not exactly a homepage, but is my favorite site to start...
Twitter is good because you can post messages while you can search and get updated with the world
12
DuckDuckGo
I have used DuckDuckGo for several years and love it!. I've had no trouble with it. If you access settings on your computer, you can set it to always use only this site.
I'm tired of being forced to look at ads, ads popping up from recent searches and political bias in the searches. Bye-bye Google. Hello, DuckDuckGo!
The best search engine there is. Goggle and the others have become so biased they just omit things that don't fit their political beliefs.
In the past year Google has changed their algorithms. I've used Startpage for a few years but it's navigating was strange. And then I found DDG. All the perks but with privacy. I'm very pleased!
13
Facebook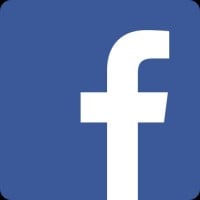 Facebook is the best
14
IgHome
Can set up previews to a wide variety of news, sports, entertainment, and other web sites. Very flexible. Also can set up a long list of shortcuts to any of your frequently visited sites.
This one is better than many of the ones that are listed above it.
A tremendous aggregation site, customisable and a perfect replacement for the old iGoogle homepage.
15
Wikipedia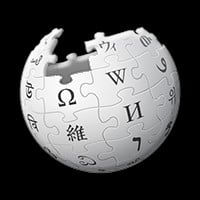 Wikipedia is a multilingual free online encyclopedia created on January 15, 2001 by Jimmy Wales and Larry Sanger. The website is written and maintained by a community of volunteers through open collaboration and a wiki-based editing system. Individual contributors, also called editors, are known as Wikipedians. Wikipedia is the largest and most-read reference work in history. It is consistently one of the 10 most popular websites ranked by the Similarweb and former Alexa; as of 2022, Wikipedia was ranked the 7th most popular site. It is hosted by the Wikimedia Foundation, an American non-profit organization funded mainly through donations.
16
start.me
Bye, bye Yahoo! Seems like Yahoo is trying to run people off, job well done! I'm permanently starting on Startme now. I can choose what I want to see, and every third article isn't an advert. Screw Yahoo!
Startme has definitely been the best option for me so far. I've been using it for a while now and I haven't found a reason to keep looking.
Sleek, intuituve, and user friendly - this homepage should definitely be in the top ten list. Easy to organize and customize _your_ perfect homepage.
I tried several start pages and this is by far the most amazing start page that I know.
17
LinkedIn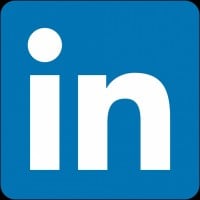 18
Instagram.com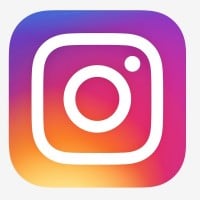 19
AOL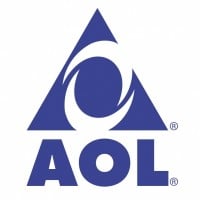 I find Aol is a great site and they mix their articles well. Their writing is top notch and progressive and straight forward.
20
Protopage
This is what a real homepage should be. take a look and play with it for awhile, learning curve is not a big deal. only one thing I would suggest is that when creating a widget I would like to create it and I fill in the links, although there may be a way to do that I didn't find it yet.
but overall this page is fantastic. I am recommending it highly especially if you want a page with no nonsense, all your stuff is there, it doesn't disappear, saves what you save and appears to be on point. time used is only a few days but I'm that impressed.
I looked at all these homepages, and decided this one would work- it is perfect! I was able to completely personalize the page. I was able to add links to all my favorite web pages, even my mailbox! I can put my favorite news sites here, without ads (! ) cluttering the page. And, I get to choose the backgrounds, and can add my own personal pictures. Terrific homepage. I'm done with Yahoo and their horrible liberal news stories!
Came here to find something to replace yahoo, and protopage is it for me. If you like the old My Yahoo, then this is for you. News, Weather, Daily Cartoons, and sticky notes make it the best
Lets you add all of your widgets to your homepage.
You can put up tabs for each kind of widget, and it even comes with a search box that lets you search absolutely ANY website whatsoever!
21
Flickr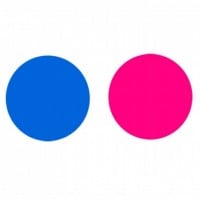 Flickr is an image hosting service and video hosting service. It was created by Ludicorp in 2004. It has changed ownership several times and has been owned by SmugMug since April 2018.The Verge reported in March 2013 that Flickr had a total of 87 million registered members and more than 3.5 million ...read more.
22
444websites.com
I think this site has more usefulness to it than just a homepage.

The sheer number of sites listed under various categories make it unbelievably valuable and is truly a unique site on the internet.
This where I go whenever I want to hide porn searches from my husband
Cool homepage that makes discovering and using new sites hassle free.
One of the fastest pages I have ever seen. Simple and easy to access linking lot of websites
23
eBay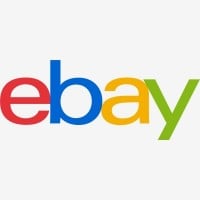 eBay Inc. is an American multinational e-commerce corporation based in San Jose, California that facilitates consumer-to-consumer and business-to-consumer sales through its website. eBay was founded by Pierre Omidyar in 1995, and became a notable success story of the dot-com bubble.
Ebay is an alternative to Amazon and you get better prices there on occasion.
Worlds biggest yard sale.
24
Netvibes
Was easy enough to set up. Got all my news in one place. The only thing I don't like is a minor issue (with cookies expiring I think) that forces my browser to forget my password. But on the whole a very strong and configurable home page with no adds which keeps things just the way I like them.
I've used Netvibes for years and find it very flexible. Add feeds as desired and don't find it difficult to use. I've often tried other home pages but always come back to Netvibes.
25
Dogpile
Great simple uncluttered homepage.
PSearch List