Top Ten Male Authors
The Top Ten
1
William Shakespeare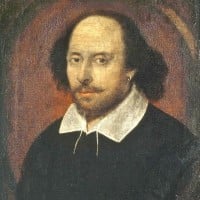 William Shakespeare was an English poet, playwright, and actor, widely regarded as the greatest writer in the English language and the world's pre-eminent dramatist.
Does a playwright count as an author? Because if so, a screenwriter is also fair game so I'm putting Charlie Kaufman and Quentin Tarantino on the list.
I think shakespeare is meant to be watched, not read
NERD!
2
Ray Bradbury

Ray Douglas Bradbury (August 22, 1920 – June 5, 2012) was an American author and screenwriter. He worked in a variety of genres, including fantasy, science fiction, horror, and mystery fiction. ...read more.
3
Stephen King

Stephen Edwin King is an American author of contemporary horror, supernatural fiction, suspense, science fiction, and fantasy. Many of his most well-known novels include Carrie, It, The Shinning, The Stand, Misery, The Dark Tower series, and Rita Hayworth and the Shawshank Redemption, which was later ...read more.
4 Charles Dickens
5 C. S. Lewis
6 Lewis Carrol
7
Rudyard Kipling

Joseph Rudyard Kipling (December 30, 1865 – January 16, 1936) was an English journalist, short-story writer, poet, and novelist. He was born in India, which inspired much of his work. ...read more.
8
Douglas Adams

Douglas Noel Adams was an English author, scriptwriter, essayist, humorist, satirist and dramatist. Adams was the author of The Hitchhiker's Guide to the Galaxy, which originated in 1978 as a BBC radio comedy before developing into a "trilogy" of five books that sold more than 15 million copies in his ...read more.
9
Robert Louis Stevenson

Robert Louis Balfour Stevenson (13 November 1850 – 3 December 1894) was a Scottish novelist, poet, essayist, and travel writer. His most famous works are Treasure Island, Kidnapped, Strange Case of Dr Jekyll and Mr Hyde and A Child's Garden of Verses. ...read more.
10
Neil Gaiman

Neil Richard MacKinnon Gaiman is an English author of short fiction, novels, comic books, graphic novels, audio theatre, and films.
The Contenders
11
Isaac Asimov

Isaac Asimov, born Isaak Ozimov (c. January 2, 1920 – April 6, 1992) was an American author and professor of biochemistry at Boston University. He was known for his works of science fiction and popular science.
12 Peter James
13
Ernest Hemingway

Ernest Miller Hemingway (July 21, 1899 – July 2, 1961) was an American novelist, short story writer, and journalist. His economical and understated style had a strong influence on 20th-century fiction, while his life of adventure and his public image influenced later generations. Hemingway produced ...read more.
14
J.R.R. Tolkien

John Ronald Reuel Tolkien (3 January 1892 – 2 September 1973), known by his pen name J. R. R. Tolkien, was an English writer, poet, philologist, and university professor who is best known as the author of the classic high-fantasy works The Hobbit, The Lord of the Rings, and The Silmarillion.
15
Quentin Tarantino

Quentin Jerome Tarantino is an American film director, writer, and actor. His films are characterized by nonlinear story lines, satirical subject matter, an anesthetization of violence, extended scenes of dialogue, ensemble casts consisting of established and lesser-known performers, references to popular ...read more.
That's not an author.
16
Sir Terry Pratchett

Sir Terence David John "Terry" Pratchett (1948-2015) was an English author of fantasy novels, especially comical works. He is best known for writing the comic fantasy book series Discworld.
17
Jules Verne

Jules Gabriel Verne was a French novelist, poet, and playwright best known for his adventure novels and his profound influence on the literary genre of science fiction.
18 Bram Stoker
19 Charlie Kaufman
20
George R. R. Martin

George Raymond Richard Martin (born George Raymond Martin), also known as George R. R. Martin, is an American author known for his epic fantasy series A Song of Ice and Fire, which was later adapted into the famous HBO series Game of Thrones.
21
Michael Moorcock

Michael John Moorcock is an English author of science fiction and fantasy. He is best known for his series of books centering around the fictional character Elric of Melniboné.
22
Robert Jordan

James Oliver Rigney Jr. (1948-2007), better known by his pen name Robert Jordan, was an American author known for writing the epic fantasy series The Wheel of Time. He was also known for writing stories about Conan the Barbarian, and for writing other books with different pseudonyms. He died from cardiac ...read more.
23
William S. Burroughs

William Seward Burroughs II (February 5, 1914 – August 2, 1997) was an American novelist, short story writer, satirist, essayist, painter, and spoken word performer. Burroughs was a primary figure of the Beat Generation and a major postmodernist author who wrote in the paranoid fiction genre, and ...read more.
24
Mark Twain

Samuel Langhorne Clemens, better known by his pen name Mark Twain, was an American writer, humorist, entrepreneur, publisher, and lecturer.
25
H.P. Lovecraft

Howard Phillips Lovecraft (August 20, 1890 – March 15, 1937) was an American author who achieved posthumous fame through his influential works of horror fiction. Virtually unknown and published only in pulp magazines before he died in poverty, he is now regarded as one of the most significant 20th-century ...read more.
PSearch List