Top Ten Most Overrated Singers
The Top Ten
1
Beyoncé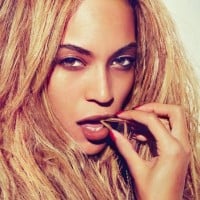 Beyoncé Giselle Knowles-Carter, is an American singer and actress, who started out in the popular pop/r&b girl group Destiny's Child. They had multiple top 5 hits such as "No, No, No", "Say My Name", "Bills, Bills, Bills", "Survivor", "Independent Women", "Bootylicious", and "Jumpin', Jumpin" from ...read more.
I never understood the allure to this whiny, pubescent sounding band, and DeLonge's voice is grating, like nails on a chalk board!
I just think she's very overhyped. She's not bad, exactly, but there's nothing too special about her. Everyone calls her a queen but I don't honestly see why. She simply provides the vocals for basic songs and has received over 20 million subs for that. She's just an average singer who can hit some notes.
Can you even really call Beyonce an artist when she does nothing in the production of her own music? She just provides vocals for tracks that a team of 40 writers and producers scraped together in the most basic way possible to use her name to make money. Has this supposed "queen" ever released a noteworthy track that isn't a novelty song? All of her songs are remembered for some cheap novely. Irreplaceable? Its only known as the To the left song. Formation? That song would never have been big without the superbowl performance and music video that have literally nothing to do with the lyrical content of the song. Crazy in Love? While it is a great song and easily her best, I defy you to find me somebody in a club when this song plays who knows more words than just the chorus. Halo? Same thing as Crazy in love, does anybody even still listen to halo? Single Ladies? The song is only famous for a silly dance move and you are being very naive if you think otherwise.
So again, can you ...more
Yes completely overrated, she wears the same annoying outfits, same hair color, and does the same dance routine.. I don't understand why people are so infatuated with her and there are plenty of talented singers that are more creative, attractive, than her ass. MTV is lame ass hell for throwing a Beyonce concert why can't everybody else get their shine. I mean everywhere you go she there magazines, T.V. , radio, face on bus, I'm just so over her ready to see new talent or better yet see her mentor other inspiring singers instead being a cocky self center diva
2
Michael Jackson

Michael Joseph Jackson was an American singer, dancer, and songwriter born on August 29, 1958, in Gary, Indiana, and passed away on June 25, 2009. He donated (at least) a remarkable 500,000,000 dollars to charity. Michael is also known as The King of Pop (a title given to him by Elizabeth Taylor) or ...read more.
I don't know how anyone can say he was not a prodigy in every aspect of music and dancing. He may have had issues in his personal life, but don't we all? It had to be horrible to be a public figure and have no privacy. Let's open our closets and see what kind of skeletons are in them. We are taught not to judge anyone yet he was constantly condemned for every move he made. He was brilliant and changed the world by his music and dancing. He is and always will be the most difficult act to follow. I have yet to see anyone come close.
Please, his music may have been good in his time, but people who say he's the king of music are just trying to be quirky and show they listen to old music like that. His death helped his music grow. He is in no way special for his singing, and his dancing is average even for the time he was in.
Don't get me wrong, I love Michael jackson. But I hate how he had tuned into the demigod of music after his death. It really gets annoying when the media and other mj fans claim he is the limit of musical talent when there are other equally talented and more talented artists out there. He is certainly innovative but he is overrated for all of the wrong reasons. The only reason he is under jb in this list is because of some sick reason most people on the internet want to bully this kid just because other people are doing it. People will claim they hate because he is douche bag for making some mistakes while they themselves ganging up on him and insulting him even before his "bad boy" transformation is not considered to be a fair description of that word.
I'm tired of people hating on Justin beiber, I bet half of haven't even heard his songs. They are only saying it because they like showing off. If anyone's overrated its Michael jackson. I hate it how he's stuffed down our throats by the media as "the greatest singer ever" when freddie mercury is obviously a better singer than him. People keep saying he has the most in the 80s when they fail to mention what they are or even compare them with the other artist's. I'm still wondering were all of this positive publicity was before he died.
3
Ariana Grande

Ariana Grande-Butera, known professionally as Ariana Grande, is an American singer and actress. She was born on June 26th 1993 in Boca Raton, Florida to Joan Grande and Edward Butera. She is best known for her role as Cat Valentine on the Nickelodeon sitcom Victorious and its spin-off show Sam & Cat. ...read more.
I have literally nothing against Ariana Grande, however she pretty much just sounds the same like most of the other female singers whom everyone always wants to copy, whereas Tori Kelly actually has talent but recieves almost NONE of the recognition she deserves. Ariana can sing as well but people have got to stop comparing her voice to other people and saying that she deserves more recognition (when she's legit EVERYWHERE) like, come on you guys, she can't have EVERYTHING handed to her.
She has a good voice just people hype her up to be one of the best when she's clearly not. She's average to above average and people say she the best.
I hate how everyone who hates Victoria Justice are so ignorant. They literally worship the ground Ariana walks on as if she's a God and completely ignore Victoria just because she can't sing as good as she can. There are millions of people in the world who can sing and all that gets shoved in our faces are Ariana Grande, Justin Bieber, Shawn Mendes, Beyonce, Ed Sheeran, Camila Cabello, Cardi B, Katy Perry, Taylor Swift, Post Malone, Maroon 5 and Billie Eilish... I could go on and on
I have to say this but I dislike her voice heavily. It's so frickin lullaby like but not in a good way. Her songs are fine but I'd prefer them if someone else sang them. Her voice isn't strong. It hurts me to listen to, honestly.
4
Taylor Swift

Taylor Alison Swift is an American singer-songwriter. ...read more.
She's the most over-hyped singer in the world. People worship her and her music. She's a fine singer, but writes about the same things and isn't a talented song writer. Hundreds of more talented and better artists that deserve far more recognition than her.
Ugh, even her name disgusts me. My best friend is obsessive compulsive for Taylor swift, and she never stops! Makes me want to rip out my eardrums when I hear her sing. I tried to give her a chance, but I couldn't. My sister used to like her when she went through an awkward stage, but now she hates her very much, as do I. When my friend talks about her, I bite my lip to not say anything. I'm sorry if you like her and are reading this, but, my opinion. Way overrated if you ask me. Too many boy songs! If all of her songs were based on a different boy, she has had way too many boyfriends. But, I hate her, a LOT!
She's definitely the most overrated artist...I don't listen to her frequently but I find her biggest hits turn music industry nowadays into trash...a complete trash. I mean...Shake It Off can have the right beat you want but it's totally meaningless, same goes to Blank Space and boom! They got to the 1 Billion views. And sooner or later we'll be getting Bad Blood as another 1 Billion hit song from her..the world's definitely doing nuts. And on top of that, she sounds terrible without auto tune, she surely sounds soft and low but she totally sucks when singing pop...I mean, girl...leave Pop and come back to Country music, that's why your voice and songs need for. Definitely overrated...I mean, you don't expect to find a video without showing Mrs. Swift.
Taylor Swift needs to be higher on this list. I'm not trying to be hateful, but seriously! I hate how everyone acts like Taylor is a goddess and a queen when (in my opinion) her songs (the ones I've heard, anyway) are average at best, and I think Taylor's voice is only decent. She isn't nearly as great as everyone claims she is. And really, people? Taylor Swift is LESS overrated than MJ and Mariah?! Are you people serious? Come on! Taylor Swift is mediocre at best. She's not a queen, not a goddess, just an average pop star who every LOVES for some strange reason. Alright, Swifties, COME AT ME!
5
Mariah Carey

Mariah Carey, born March 27, 1970, is an American singer, songwriter and actress. She is one of the biggest best-selling women in the music industry, with 18 number 1 records to her name. She is regarded as a sex symbol through her songs and music videos, and she is "well known" for her over-the-top ...read more.
The one of the most overrated singers ever together with The Vocal Trinity in general. Those singers in this group are very overrated and not that good. She sucks anyways.
To be considered the greatest of singers you must be able to consistently deliver astonishing vocal performances on a live stage. She never has. Her belts are nice and the whistle is cute but gimmicky and worn out. Her breath control is terrible and her runs are amateurish as is her overall live singing delivery. She sounds unsure and unskilled quite often.
She is very talented, but kind of overhyped, in my opinion. (No hate, just criticism). I find it quite irritating how her fanbase always hates on other artists. For example, if someone praises a singer, one of those toxic stans says irrelevant things like "But he/she will never be as good as Mariah" or "Mariah is so much better." At this point, people start to become overrated.
Please for the love of god, put her in the top 2 with Beyoncé. Nobody even likes Justin Bieber, why is he on the list? Anyways, Mariah did have great voice back in the 90s, but she can't sing anymore. Yet her brain dead fans keep saying she's so godly. WHAT? There are so many singers that are doing better than her now. Adele, Beyoncé, Sia, Kelly Clarkson, Pink, Lady Gaga, Tori Kelly, and even singers considered terrible like Rihanna and Miley Cyrus are better than her now. I also hate her attitude.
6
Robert Plant

Robert Anthony Plant (born 20 August 1948) is an English musician, singer, and songwriter best known as the lead singer and lyricist of the rock band Led Zeppelin.
Overrated rock star that is often put as an amazing artist which is biased when people just look at his band and say he's good.
Really? Robert Plan is one of the greatest rock singers of all time? His solo career? Sure it wasn't great. But LZ is the greatest band of all time and he has a lot to do with that.
He is not that overrated. His music is just famous because it was old but good music.
Yep. Definitely overrated, his voice is annoying.
7
Madonna

Madonna Louise Ciccone, known professionally as Madonna, is an American singer, songwriter, actress, and businesswoman. She influenced a lot of singers such as: Lady Gaga, Jennifer Lopez, Rihanna, Beyonce Knowles and Britney Spears. She is known as Queen of Pop and at modern pop culture specifically ...read more.
Although her music is catchy, she can't really sing that well. Not well enough to become as successful as she is. Her James Bond theme song would have to be the second worst, after Alicia Key's and Jack White's "Another Way to Die". Alicia Keys should be on this list.

By the way, the people who voted Mariah Carey down are just jealous that they can't sing like that. Lady Gaga is often synthesized but if you listen to her single "You and I" you will hear how good her actual vocals are. Others that should not be on this list are: Kylie Minogue (her 80's and early 90's stuff are the only annoying budgie songs, from then on, she was excellent), Michael Jackson (not the best singer, but not overrated for his performing talent) and Adele (one of the greatest singing talents of all time, and don't tease her about being a little chubby. I bet some people rating on this site couldn't walk a block with collapsing, hope you can find a carpark very close to the McDonald's entrance. )
People don't get real reasons to dislike music. They say (musician they are talking about) either "whines" or "screeches" when they sing. Now, when I hear Madonna, she can actually sing. Same with Katy Perry, Rihanna and Taylor Swift. I do not listen to any of these people, mainly because there's better music (Pink Floyd, Stone Roses, Muse, Nirvana, etc). But people, people, you are exaggerating I bet if you sang in public, you wouldn't be as good as these cheesy and overrated singers like I have named above. Maybe because you don't use autotune. Like these people.
She is a terrible singer, an obnoxious arrogant thief, a liar, poser and all around horrible person! Madonna can't sing out of hat! Just look up the truth about her and you'll find easily the truth about how she steals other people's lyrics, music, ideas and images. You can see the YouTube where she disses James Brown back in the 80's. She's a total ars hole. We never "needed" her but somehow we got her at the top because she stepped on broken bones and faces of the true artists as she stomped on them fracking her way to the top of the diamond staircase.
Madonna is a good pop singer but lets see who's better: Cher, Christina Aguilera, Mariah Carey, Lady Gaga, Rihanna, Janet Jackson. Of mostly female pop singers she's top 10 but she's in no way the queen of pop, it's hands Cher hands down. You can debate that she's better than Janet but that's it.
8
Jackie Evancho

Jacqueline Marie "Jackie" Evancho is an American classical crossover singer who gained wide recognition at an early age. Since 2009, she has issued an EP and eight albums, including a platinum and gold album, and three Billboard 200 top 10 debuts. Evancho's latest album 'The Debut', was her eighth consecutive ...read more.
There comes a time where we must evolve into new sets of music, and dive our ways into more expandable genres.
Yes, she is indeed a good singer, but if you went up to someone, played a clip of her singing without any reference to who she is, they would probably say she's just some random opera singer.
Yes, she was great for her age, but there are young signer out there that would and will be able to beat out her voice in some form. One day she'll grow up, and what then? She'll just be "another classical singer."
And as for musical talent, she's good within singing other songs. Her writing...still needs some work. And of course, it doesn't hurt to try and play an instrument. I'd be amazed if she were a master at the pipe organ, French horn, or even the bagpipes (easily the three hardest instruments to play).
Overrated? Yes. Potential to leave that stage? Yes.
Jackie Evancho doesn't lip-sync, she doesn't need it. Nor does she ever use auto tune.
Since when does a singer need to write their own songs to be good? Ever hear of Elvis Presley? He has sold the most records all time and did tons of covers and never wrote his own songs. Many greats never played instruments and didn't write their own songs and if they did many used "collaborators" when writing.
Those saying she has just a good voice obviously have never been to one of her concerts. The hubbub about her is her voice is better than anyone her fans have ever heard. Many of those fans have heard thousands of singers over many decades. Justin Bieber, really? Putting his voice up against Jackie Evancho would be like a VW Rabbit against a Porsche. Jackie surpasses world renowned singers vocally. Bieber was good enough to sing on Youtube and his look appealed to pre-teen girls so he got famous. That's his only claim to fame. Now he acts up in public just to stay relevant.
Those ...more
Although I don't agree with Mr. SelfDestruct, I DO think Evancho is just the slightest overrated. Now for those of you who haven't disliked already and stuck around, I just have to say it! I don't exactly understand what the hubbub is! Take away the circumstance, and the age, and you're left with a voice. While it is a very pretty voice, it's only that! If we loved her as much as we do only due to the voice, then shouldn't we be hailing Pavarotti just as much? Once again, I don't dislike her, but I do feel that her age is giving a "boost" in her talent.
If she wants to gain more credibility, she should write a song or learn to play an instrument. Sorry, lots of people who have good voices, even great voices. You can go into a karaoke bar and hear good singers (okay, a lot of bad ones too). But the point is I can't name one Jackie Evancho song. She's young and has a great voice, but she is going to grow up and what will distinguish her then?
9
Dimash Kudaibergen

Dinmukhamed Kanatuly Kudaibergenov, commonly known as Dimash Kudaibergen (born May 24th, 1994) is a Kazakh singer, songwriter and multi-instrumentalist. Dimash is best known as a contestant of Chinese talent show "Singer 2017" where he was declared a runner-up. He is also known for possessing a wide ...read more.
Dimash tone and pronunciation of English songs is bad. Mariah is a hit music maker is has superior tone to Dimash! Fanboys just want to promote Dimash, because he's from some poor Asian country. Fanboys just want to show that Asia is better in music than The west, when in fact, 99% of music was created in the west (mostly USA and Britain), Like Hip Hop, R&B, country, Rock & Roll etc. most Asian countries are not even musical countries.
He is always singing like a robot with no emotions. Singing is not about range, it is about the interpretation of the song and the soul you have. He is usually over-singing and he sounds so squeaky on the high notes. He sings for showing off, not for creating emotional and enjoyable music.
How are Justin Bieber and Nicki Minaj above him? He's not very overrated outside of TheTopTens, but here, people always praise him as being "the best singer", "the most underrated singer" or "the most unique voice". I've personally never heard him, so I can't judge whether this is true, but he should be higher because yeah, people talk about Justin Bieber and Nicki Minaj more but when is it ever positive? If anything, they're overhated. I'm not saying I like them, in fact, I don't in the slightest, but they shouldn't be on the list.
Too much over-singing. Singing is not only about hitting high notes and showing off, singing is about the way singers deliver their songs and make people enjoy listening to them. Unlike Dimash who is just showing off. He has NO SOUL, very OVERRATED.
10
Billie Eilish

Billie Eilish Pirate Baird O'Connell, known professionally as Billie Eilish (born December 18, 2001) is an American singer and songwriter, best known for her songs "When the Party's Over", "Bury a Friend", "Everything I Wanted", "Happier Than Ever" and especially "Bad Guy".
Trash vocals. Only whispering. Trash lyrics. Most of her songs are ruined by too bold of a soundtrack that is not balanced, and includes too many different types of beats and synthesized rhythms. Almost like it was produced with Garage Band.

Best song by far: everything I wanted
She can only whisper, which isn't even close to actually singing. When Billie Eyelash became popular at my school circa 2018/2019, I listened to Avril Lavigne instead because at least Avril can actually sing and doesn't sound like she has laryngitis all the time.
She's not as bad or overrated as some on this list, but she's definitely overhyped. A lot of her teen girl fanbase claim she's "unique", "creepy", "quirky", and "not like the other girls" but when it comes down to it, she's just a moody, depressed, skater teen who makes generic mumble pop music and tries too hard for shock value. It's a shame, she has some talent, (some of her older songs have decent singing) but most of her music is just generic radio noise.
She does not know how to sing properly. Instead, it sounds like she's whispering the lyrics. I feel like her songs would be better if someone else sang them.
The Newcomers
?
Luciano Pavarotti

Luciano Pavarotti, Cavaliere di Gran Croce was an Italian operatic tenor who also crossed over into popular music, eventually becoming one of the most commercially successful tenors of all time.
?
Dan Reynolds

Daniel Coulter "Dan" Reynolds is an American musician, most famous as frontman of the Las Vegas-based rock band Imagine Dragons. He has also released an Extended Play titled Egyptian - EP as a duo with Aja Volkman under the moniker Egyptian.
The Contenders
11
Chris Brown

Christopher Maurice "Chris" Brown (born May 5, 1989) is an American singer, songwriter, dancer and actor. Born in Tappahannock, Virginia, he was involved in his church choir and several local talent shows from a young age. He is most well known for his physical assault towards the singer Rihanna in ...read more.
They need to reboot a RnB Kid Star since Michael and the industry went and gave him a huge push! He was a gimmick that somehow worked out - extensive vocal coaching, elaborate marketing, heavy production and choreography training went into him! He is still mediocre on vocals but he made the industry a ton of money up to date. Songwriting is also something he doesn't seem to have a strong command of as yet... In short the experiment work, despite the incomplete nature of the total product! #EnoughSaid
He's very overrated in the r&b world. I'm tired of people calling him the best r&b singer, there are so many better r&b singers than him.
He can dance but he sounds like a whiny little punk. Nothing special about his voice at all. PLEASE RETIRE, Chris!
He can't be number 22. Vote him up this list. His songs are worth nothing, and still get more views than owl city
12
Rihanna

Robyn Rihanna Fenty is a Barbadian-American pop singer. Born in Saint Michael and raised in Bridgetown, she first entered the music industry by recording demo tapes under the direction of record producer Evan Rogers in 2003. She ultimately signed a recording contract with Def Jam Recordings after auditioning ...read more.
I remembered when this cretin was shoved down our throats on the radio and the charts 24/7 from the late 2000s to mid 2010s. Nobody with a brain thinks she deserves to be called an icon.
Rihanna is truly overrated. And seriously what the hell is Michael Jackson doing here? He's the king of music. In fact MJ is underrated.. Pure crappy singers such asEminem, they are overrated.. And rihanna should be no.2 at least. NOT Michael JACKSON! He was truly talented than any other singers in the world.. People nowadays are such dumbasses. Voting MJ is overrated? Eminem should be number 1 and rihanna should be no.2
The girl has one of the worst voices I've ever heard, straight up. I don't care how catchy her songs are, her voice makes it impossible to really enjoy them. So basically she's the black Britney Spears.
She's overrated, mediocre & overhyped. She should be placed in Top 3 besides Beyoncé although Beyoncé is a 10x BETTER artist. There's nothing special about Rihanna besides the fact she's showing her ass, vagina & boobs 100% of the time. She can't sing, she doesn't write music, can't act, can't dance. She's simply good at FASHION and her fashion is also unoriginal.
13
Kanye West

Kanye Omari West is an American rapper, songwriter, and fashion designer. He was born on June 8, 1977 in Atlanta, Georgia. After West's parents divorced, him and his single mother moved to Chicago, Illinois. At the age of 10, West temporarily moved to Nanjing, China, because his mother was teaching ...read more.
He isn't the worst but he's far away from being the genius HE HIMSELF claims to be. His rhymes could be witten by 10 year old kids, his flow doesn't have any variations, the fact that there are so many other rappers out there with unique skills and great rhyming schemes etc that are way less successful and underrated in relation to him . He isn't the worst rapper, that is Tyga for sure, but he's the most overrated.

I just hate the fact that he even sees himself like that!
Any person who listens to hip hop will tell you Kanye West is one of the greatest and most innovative hip hop producers. His first few apbums are classics and prove his genius. The problem with Kanye is that he is an egomaniac who thinks he is the greatest artist of all time when he is not even close. Other than that I find Kanye to be humorous and actually quite inspiring actually. Just watch what he says sometimes in his interviews he's a unique thinker.
His music is not genius, after 2011 her released a bunch of horrible stuff, his songs are mostly annoying noise with no rhythm and cheesy lyrics people pretend they're good because "they're different".
The old saying buy him for what he's worth and sell him for what he is worth...we can all buy our own tropical island and live in peace. After we burn all of his horrid offerings.
14
Kurt Cobain

Kurt Cobain was born February 20, 1967, in Aberdeen, Washington. In 1987, he started the grunge band Nirvana, which became one of the most successful bands ever. He was a talented yet troubled grunge performer. Kurt Cobain became a rock legend in the 1990s with his band. He committed suicide at his ...read more.
Oh please, why the HELL is Kurt Cobain on this list? Anyone who thinks he's not a good musician must not know what they're talking about, or are just plain retarded. I read his suicide note and it was heart breaking, he had a reason and didn't just do it for the sake of doing it... even the people who don't like nirvana know Kurt was a great musician. (It cracked me up when I saw his impression of the Axl rose 'snake dance')
It's been as long since Kurt's death as Kurt's death was from his birth, can we finally admit that his voice sounded like a sick cow?
Not only is Cobain on the list, he is the most overrated white male besides Bieber. Other than Bieber, your top 16 is all either female or African-American, making it your typical sexist, racist Top Ten list.
As a guitarist, he's overrated. As a musician and composer, he's not. He changed rock music as we know it. For worse, obviously. But he changed the entire music landscape with just one song.
15
Selena Gomez

Selena Marie Gomez is an American actress and singer. She is best known for songs like "Come & Get It", "Good For You", "Same Old Love", and "It Ain't Me". Selena Gomez's voice is mezzo-soprano but she usually sings in alto. She is best known for her role as Alex Russo in Wizards of Waverly Place.
Alright. I am a fan of Selena, but I'll admit that she is somewhat overrated. I think her singing is decent (and even good at times) but I'll agree that she has performances where she sounds awful. Her songs aren't bad, though they're great when I want to listen to something catchy, lighthearted, and fun. I think she is a good dancer and actress, and she is pretty, and she has nice music, and she's not an awful singer, but she is kind of overrated.
In what world is Justin Bieber overrated? Yeah, he's popular, but this is overrated singers. 95% of his "fame" is hate. Selena Gomez on the other hand is treated like a goddess. Personally, I find her music sort of generic, her voice is covered in autotune, people say she's good looking, but I honestly think she's average at best. However, I will give her props for her personality because she does seem nice.
WAIT WAIT WAIT, Gomez didn't make it to Top Ten?! Are you guys serious?

All the artists in the top ten are amazing singers/songwriters/musicians
( Britney may not, but she was forced to sing in the baby voice )

Selena isn't even close to being an amazing singer, she doesn't write her songs and definitely doesn't make her own music!

REAL Talented vocalists like Demi Lovato etc are always ignored in front of Whisperlena. She is a decent actor, and she should stick to that only! Maybe if Selena didn't have such a beautiful face, she wouldn't be so famous. OPEN YOUR EYES! GET HER TO number 1!
Her songs are overplayed. Although they've gotten better, they used to be horrible and never really had much of a meaning to them. Such as "Love you like a love song." And "If You're Ready Come And Get It."? Those were horrible songs. Sounded like a middle schooler wrote them.
16
Drake

Aubrey Drake Graham, known professionally as Drake, is a Canadian rapper, singer, songwriter, record producer and actor, born on October 24, 1986 in Toronto, Canada. He started his career on Canadian reality show "Degrassi: The Next Generation".
A Canadian Jew that only sings love songs. Is hated by most rappers because he grew up with a rich white mother in a rich home. His attempt to be hood is very funny and stupid, but his songs are very nice. Surprisingly how can such a good singer like him be signed to a terrible music records
His older content like Take Care was much better than his mediocre albums like Views and Scorpion. He raps well, but he wasted his talent with boring, autotuned top 40 hits. But he is one of my favorite rappers.
If I'm being honest right now, I have no idea at all why he's as overrated as he is. He seems kind of rude and he has a very generic, autotuned voice in my opinion.
Do you like elevator music with vocals that span less than a full octave? Then this; this is your man!
17
John Lennon

John Winston Ono Lennon, MBE (9 October 1940 - 8 December 1980) was an English singer and songwriter who rose to worldwide fame as a co-founder of the Beatles, the most commercially successful band in the history of popular music. He was assassinated by Mark David Chapman on December 8, 1980 at age ...read more.
Terrible, god awful singer. Should be number 1. Sounds like he is talking when singing. He is only popular because of the Beatles and songwriting, that's it. He should be number 1 not Beyonce or Michael Jackson; genuinely talented and amazing singers.
The MOST overrated singer! The hype of the Beatles was very overrated too..
"Lets throw all the dead rock stars on here! "
18
Britney Spears

Britney Jean Spears (born December 2, 1981) is an American actress and former singer who was born in McComb, Mississippi, and grew up in Kentwood, Louisiana. She performed acting roles in stage productions and television shows like "The Mickey Mouse Club" as a child before signing with Jive Records ...read more.
Britney Spears is a product of her time. A gimmick. She's mainly the reason why the pop genre was regarded as disposable music. Her songs sound way too outdated and they lack what it takes to be remembered as classics. No one in they right mind would listen to Britney for a nostalgic trip.
Besides, who the hell named her the "princess of pop"?! That title alone is why she's the most overrated singer ever.
Britney has songs which are well produced, she is really sexy and she can dance well but she has an awful voice.
Christina Aguilera, Avril Lavigne and Kelly Clarkson all have brilliant voices if wer'e talking about singers from Britney's generation, but she herself can't sing, I'm sorry.
That's why I don't understand why she is called the Pop Queen or something like that, Beyonce deserves this crown, not Britney.
Bruh, she lacks any vocal talent, and she uses way to much autotune. She moans way too much in her music, I don't know why people call her the queen of pop, when she really isn't. Her older songs like "Baby one more time", "oops I did it again" and "toxic" were good, but post-2004, she really fell off in my opinion.
I never liked Britney Spears and I feel like she is so 2007 a thing of the far past. I have watched some of her music videos and her lip syncing is terrible. She is unoriginal and I never really liked or listened to her songs.
19
Ozzy Osbourne

John Michael "Ozzy" Osbourne was born on December 3, 1948. He is also known as ''The Prince of Darkness''. Ozzy is an English singer, songwriter, and television personality. He rose to prominence in the early 1970s as the lead vocalist of the band Black Sabbath. Osbourne was fired from Black Sabbath ...read more.
Now I like Ozzy but I will admit he's overrated and not as good as everyone says. I used to listen to him a lot back then but since I got older and discovered Dio I realized that Dio was way better. Just my personal opinion.
Why is Ozzy on this list? He's one of the Gods of Rock and he's got many great albums/hits! I love Ozzy Osbourne! There is something seriously wrong with list. Ozzy shouldn't be here, he ROCKS!
He's a great lyricist, but is voice is godawful. Just because he managed to get some excellent other musicians together for an excellent metal band doesn't mean he's a good singer.
Ozzy is proof that drug abuse kills brain cells.
20
Chester Bennington

Chester Charles Bennington (March 20th, 1976 - July 20th, 2017) was an American musician, singer, songwriter and actor, best known for being the lead singer of Linkin Park. Before he was known for Linkin Park, Bennington was the lead singer of post-grunge act Grey Daze who was heavily inspired by Stone ...read more.
He's not a bad singer but boy oh boy, he sure is overrated. Especially on this site.
This sucker with girly voice ain't a rock singer! Let's get him to #1
He's still one hell of a singer.
21
Cardi B

Belcalis Marlenis Almánzar (born October 11, 1992), known professionally as Cardi B, is an American rapper. Born and raised in New York City, she became an Internet celebrity by achieving popularity on Vine and Instagram. From 2015 to 2017, she appeared as a regular cast member on the VH1 reality television ...read more.
Get her on #1. She has horrible songs, the only good song she is in is girls like you, which is only good because maroon 5 is in it and not only her crappy voice.
I heard a bunch of her songs and while I don't think their bad they leave a lot to be desired. She could be an actress tho, shes got the charisma. Plus shes pretty hot.
This stupid hoe is so annoying! Walrus voice! She thinks she is so swag, but she cowered when it came to Candace Owens! She also supports Joe Biden, which makes her even worse!
Ghetto trash, don't like her or her hoodrat gittersnipe ways. She should've been locked up when she admitted to drugging and robbing people and setting up people with transgenders. This is the trash that people make famous, not doctors, lawyers, scientists
or people who make positive contributions to society, but this hoodrat? I'm so done with this world.
22
Lorde

Ella Marija Lani Yelich-O'Connor (born 7 November 1996), better known by her stage name Lorde, is a singer-songwriter from New Zealand. She released her first EP "The Love Club" in 2012 and gained worldwide popularity with her song "Royals" at the age of 16. ...read more.
Though it may be slight bias because I'm from New Zealand, I don't believe she is overrated. She's slipped off the radar and almost nobody mentions her anymore. Sure, she looks a bit odd onstage and she doesn't sing too loudly, but at least she doesn't sing the same type of song over and over again or constantly shove her love life into her music. Her work on Mockingjay was quite good, too.
Wattpad @transtron_

She's been kinda overrated ever since Melodrama, but she's underrated because people think she's one of the most disgusting female singers out there and her songs are so relatable to being a celebrity that lives an unglamorized life (back off Melanie Martinez fangirls).
You can barley hear her voice. I bet if she goes any higher, then she'll Sound More horrible then she is now, but her lyrics are great. VERY OVRRATED!
Her music is not my type and I don't know I've seen her perform her live she was not that good of a singer. (sorry)
23
Ed Sheeran

Edward Christopher "Ed" Sheeran is an English singer-songwriter and musician. He sang songs such as The A team and Shape of You. He was born in Hebden Bridge in Yorkshire and raised in Framlingham, Suffolk.
Ed Sheeran is actually very overrated. Yes, he's a really good singer, but he sounds like tons of other male singers who I've heard non-stop in the late 2010s last decade. First off, he sounds like Justin Bieber (kind of), because once I thought Shape Of You was made by JB. Secondly, I got super tired of hearing Perfect, like it played a billion times and it still plays today. It's like I could never catch a break from that song which is why I hate it so much.
Are you serious. His music and lyrics are amazing. His powerful voice. It's not just his looks, this redhead's got talent, and I know it!
He is too overrated and so are his songs. I honestly don't think his voice is THAT good and how are his songs beautiful?
Boring songwriting. Decent voice but melodies and intervals never vary that much from song to song.
24
Axl Rose

William Bruce Rose Jr., better known as 'Axl Rose', is an American singer born on February 6, 1962, in Lafayette, Indiana. He Is the founder and lead singer of the hard rock band Guns N' Roses. He is a celebrated but controversial figure in the world of rock.
Dude is original. Should not be on the list.
Not really. Actually, he's overhated due to his personality.
People like Axl Rose make me ashamed to be ginger.
This dude has got serious anger issues.
25
Katy Perry

Katheryn Elizabeth Hudson, professionally known by her stage name Katy Perry, was born on October 25, 1984 in Santa Barbara, California. She is a singer, songwriter, actress and an ambassador on one of the most popular companies of now, UNICEF. ...read more.
The first thought popped in my head while listening to Katy Perry's vocals is a girl who's climaxing while getting gangbanged by the whole crew. But then I realized there must only be 1 guy there...surely if another guy was in the room, he must've already shut her up the old fashion way...

There're renditions of most of her songs performed by other artists and I must say they sound pretty damn good. Yet when KP sings them, I started googling the fine amount or jail time I'll endure if I just go outside and start punching everyone in the face...
A lot of her songs sound the same. Roar is the worst. Why this song made hit status is beyond me because it sounds stupid. And her voice is mediocre at best. She is pretty hot though.
Katy Perry can't be this low. At least in the top ten.

She's as overrated as hell! Roar, Firework and all her "good" songs are garbage.
She tends to go off key when performing live. Her best performances are just good but not great.
PSearch List