Top 10 Greatest Hip-Hop Producers of All Time
The Top Ten
1
Dr. Dre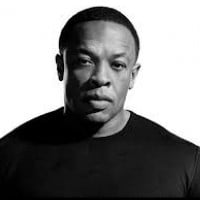 Andre Romelle Young, better known by his stage name Dr. Dre, is an American rapper, record producer, and entrepreneur born on February 18, 1965 in Compton, CA. He is the founder and current CEO of Aftermath Entertainment and Beats Electronics.
Without dre there wouldn't be g funk, he's a very important figure in the G funk style of west coast hip hop, about a quarter of the artists from west coast (and a few in the east coast) had a track produced by him. I have seen a lot of comparison between DJ Premier and Dr Dre, I would say that dre is more skilful, his imagine is much more of DJ premier but DJ premier would definelty be the best when it comes to boom bap
I mean he has the greatest track record of all time... Straight Outta Compton, Eazy Duz It, The Chronic, Doggystyle, All Eyez on Me, Slim Shady LP, MMLP, Get Rich or Die Tryin... I mean I could go on for days. Don't get me wrong Premier is amazing, and his record is arguably as good, but Dre revolutionized the game altogether. And this is coming from Nas's #1 fan.
Eminem, Nate Dogg, Snoop Dogg, Warren G,50 Cent and many more great rappers have been popular due to this guy.
His records are amazing. The quality is outstanding especially The Chronic.
Without him rap wouldn't be as good as it is today. And don't forget he was the producer of NWA's songs.
As much as I love DJ Premier's production, Dre is the king of beats for me. The rappers he has produced and made famous is crazy, NWA, Snoop, Eminem, 50 Cent, Game, Kendrick Lamar etc. That takes some beating. Still DRE is my favourite beat of all time as well, Dre never fails.
2
DJ Premier

Preemo is numero UNO! I mean, dude got hits th@ u don't even know he produced... He's been makin hits since 4 eva & still doin it! I was listenin 2 an albumn of his lost beats the otha day... Those trax alone, r betta than 95% of these c@s 2day. LOST BEATS! Joints he felt, didn't make the cut. Betta than 95%; FAX! OMG... I can't say enuff about dude. But, he the best; BY FAR!
How in the world is Dr. Dre a better producer than Premo. Looking at the comments, it looks like those who voted for Dre voted for him because of his business ventures and money making. But, Premo is the quintessential hip hop producer, with the greatest discography of anyone in hip hop, and if any MC had to choose between Dre and Preem, I think we all know who they would choose
Mobb deep, krs-one, big daddy kane, guru, nas, biggie, bone thugs and harmony, geto boys, jay z, mos def, big l, common, biz markie, snoop dogg, odb, slick rick, and even rakim. He has produced for countless artists. I love dre, RZA, j dilla, madlib, kanye, and eric b but premier is the best
DJ Primo, way better than Dre, too bad Eric B ain't even in the top 10, he's a god damn legend!
3
RZA

Robert Fitzgerald Diggs, better known by his stage name RZA, is an American rapper, record producer, musician, actor, filmmaker and author. A prominent figure in hip hop, RZA is the de facto leader of the Wu-Tang Clan.
Rza tops dre and primo overall -- I say that because rza has several classic ALBUMS to his name, not just hits, and each of those albums are still relevant to this day. Dre has no classic albums -- anyone who says straight outta compton, the chronic or snoops first, has poor taste in rap in my opinion -- those albums have hits, but with many similar sounding beats and boring content. Of his big hits like 'in the club, ' he didn't produce the entire album, just a few singles. On the production side, many of his beats sound similar and are irrelevant, period. Dre is overrated! His body of work artistically does not stack up to the likes of primo, dilla or pete rock... Much less RZA. Artistically speaking, the comparison is a joke.
This is a question that is largely based on taste and what you look for in a beat. A beat is not a huge factor for me when listening to a song, and I mostly am focused on the lyrics. However there is something about RZAs gloomy production that can make any rap good. Listen to his work on GZA's album Liquid Swords. GZA's lyrical prowess doesn't hurt, but RZA's dark and intense production makes ti a classic.
Your thread isn't about RZA at all it's about why Dre shouldn't be number one. All I know if you look at the body of work and hits spanned over three decades and not just one Dre. is number 1. No classical albums. Almost one can't tell me that Chronic 2001 isn't a classic album. Try putting that album on from the first to the last and your head will be nodding the whole time..

PS. RZA is a genius.
I knew coming to this trash site would have Dr. Dre at number 1, but I still came to vote for by far the greatest hip hop producer of all time. I mean nearly every album RZA produces is a classic.
4
Kanye West

Kanye Omari West is an American rapper, songwriter, and fashion designer. He was born on June 8, 1977 in Atlanta, Georgia. After West's parents divorced, him and his single mother moved to Chicago, Illinois. At the age of 10, West temporarily moved to Nanjing, China, because his mother was teaching ...read more.
I'm not a huge fan of Kanye. I think he's a jerk. He's whiny, bratty, is a diva and throws a fit whenever he loses an award. I really hate Taylor Swift's music but the way he treated her at that awards show as unacceptable.But there is absolutely no doubt in my mind that he is one of the greatest music producers of all time. I mean, he did a great job with Find Your Love, Drake was grateful I'm sure. Also, the interlude for All of the Lights is incredibly beautiful, something you wouldn't get from kanyes bad attitude. And the music for the actual track was great.He is a great producer, one of the reasons a lot of artists get as far as they are.
You can say that Kanye is a bad rapper and is an ass acting like a diva, but you can't consider him as a bad producer. All his albums are critically acclaimed even though his lyrics and his flow aren't really good. His beats make everything sound good. My Beautiful Dark Twisted Fantasy and College Dropout are masterpieces. His albums all sound different, they are never repetitive.
Top 5 Producers in my opinion:
1. Kanye West
2. RZA
3. Dre
4. Q-Tip
5. J Dilla
I honestly think Kanye and Dre share the number one spot, and to see him at number four makes me cry. Kanye may be a complete ass but his earlier tracks are AMAZING. Listen to the instrumental version of a Kanye track, doesn't even need vocals.
I don't aprove of Ye's poor rapping, that piece of junk known as "808s and Heartbreaks" or the diva personallity he picked up when he hit it big but he is a really great producer 99 of his beats are insane
5
Madlib

Madlib takes vintage sounds and makes the most left-field beats sound like liquid bliss poured into your ears. Recommended dose multiple times per day.
Madlib is the best, he has lots of groups, a great variety of hip hop music (including jazz, bossanoba, reggae... ) maybe dre is more famous but he is not the best. And I don't know how RJD2, Pete Rock, oh no, guru, peanut butter wolf, and, many more aren't at top 10
RZA and Premo get the top spot for me, but Madlib is truly masterful and deserves a higher spot. Kanye is great so is Pete Rock, and so is Dilla obviously, but Madlib knows how to make some sick.
Madlib is the greatest producer alive. His sampling is the best around. His musical knowledge extends to the most obscure of genres.
6
J Dilla

Dilla is top 1, not because he's better than Preemo or Dre but because he influenced everybody. Never had the big shine as he remained humbled in the underground, however, if you go back and listen to what he did, it's just magical. Every production done for ATCQ, Pharcyde, Common, Erykah Badu, Busta Rhymes, Doom etc. Is an instant classic. His own albums, collabos and remixes are filled with the dopest beats. If you go back in time, you can always tell the beats done by Dre and Preemo as they sound alike. You can't with JayDees as he was versatile like that.

Oh and there's a total new 'genre' in music cus of him and Madlib. Go check out the beat scene that's rapidly growing all over the world with dudes like Flying Lotus, Onra, Ohbliv etc. Getting their shine.
No one gave their life to music as much as this guy, obviously made dope beats, you felt the soul in his beats. The guy made a whole instrumental album on his deathbed and got critical acclaim for it. Just listen to Common's "It's Your World" instrumental and just listen to it. You'll be taken away by that beat. R.I.P. james Dewitt Yancey
None can touch this man right here... I'm not saying Dre, Premier and RZA are bad producers but if you just listen to other artist saying how much Dilla influenced there lives and songs, the beats he made, the story he tells in every song... Best ever.. Period
Man, I never knew that J Dilla existed on this list, that's why I voted for preemo. The music of J Dilla is great, no doubt about that, the only problem about J Dilla was his sampling tactic which might causes legal issues concerning copy rights.
7
Pete Rock

A real Dilla fan respects Donuts wishes to never be compared or be said to be better than Pete Rock.
Pete Rock is the best beatmaker of all time.
Petestrumentals is the greatest beattape of all time. My biggest inspiration along with Dilla.
How is that idiot kanye west higher than this legend?
Makes some of the most chilled and classic beats!
8
Eric B.
He deserves top 10, what he did with Rakim is amazing.
Eric b is president so ya know
Should be number 4
9
Havoc
Havoc mastered the gritty east coast sound that haunts the graffiti-filled streets of New York City. His ability to find a sample and manipulate it to sound like something that came from the weed scented project hallways is unmachted, as demonstrated with Survival of the Fittest. Don't believe me? Go listen to the original sample to Survival of the Fittest and see how he transformed it into the masterpiece it became. Mobb Deep make stick up kid theme music. But his resume doesn't stop there, with classic tracks such as Shook Ones, Quiet Storm & Hell on Earth, complimented by Prodigy's lyrism and laid back flow, it leaves no doubt as to who is one of the greatest producers of all time! Oh and long live Prodigy! Mobb Deep for life!
Nearly every one of his beats for mobb are dope
Classics like hell on earth and the infamous known for grimmy beats. enough said
The best producer ever
10
Eminem

Eminem, born Marshall Bruce Mathers III, is an American rapper, actor and music producer born on October 17, 1972 in St. Joseph, Missouri. Eminem has sold over 300 million records making him the bestselling hip-hop artist of all time. In addition to his solo career, he is a member of D12 and (with Royce ...read more.
Made a lot of music, but mostly for himself. Anyway, wven if he made it for himself, he used and amazing mixed different instruments, samples, scratches and genres such as hardcore hip-hop, alternative hip-hop, classic rock, guitar rock, alternative rock, pop, funk, reggie, psychodelic rock and etc. He worked with different type of producers and musicians. He made hip-hop music more expressive. He mixed female vocals, his vocals, chorus, kids chorus and etc. The form of Eminem's music is so ordinary, so he influenced on a lot of artists music (as like Kanye, Kid Cudi or Tyler the Creator) and literally made his own special hip-hop genre known as "Eminem's music", ahah, because nobody sounds like him
They just put him here because he's a dope rapper. Seriously, what classics has he produced. But respect as an mc
He should be #1 with Dr Dre, he sells 172 million albums so he makes them post cash here.
Michael Jackson bought some beats from him at the time, 'enough said
The Contenders
11 Apollo Brown
12
Rick Rubin

Frederick Jay "Rick" Rubin is an American record producer and former co-president of Columbia Records.
He is very well known who produced beastie Boys in the 80s but not only hip hop but SLAYER and Eminem too.
Dud e should be much higher on this list PROPs
What he helped create hip hop
Voted for his beard
13
No I.D.
What? He should be the second maybe even the first... Just take a listen to common's early songs like I used to love H.E. R and resurrection... God damn, I think he is the best producer ever
He's the best hands down godfather of Chicago music with many hits under his belt secretly does so much for hiphop and people go to him for advise on a beatand has a hit for almost everyone in rocknation remember (D.O.A) YES that's him
14
Large Professor
Large professor is one of the best
15
9th Wonder
He contributed to the north carolina independent hip hop with jamla. Much respect.
He is the best hip hop Producer today.
16
Q-Tip

Midnight marauders, low end theory, illmatic, we got it from here, etc. Only 0.6%? He's up there with primo Dre and Dillard.
Aiyo Phife you got fat! Yeah I know it looks pathetic Ali Shaheed Muhammad got me doing calistetics
26 more like 1-5 what
17
El-P
I don't think he's the best producer in the game but imma vote for him because he deserves top 10 status for his contribution to underground hip hop

Run the Jewels haven't put out a weak track, every piece of production is fire
Also his work with company flow was amazing and took experimental hip hop to a whole new level

Its embarrassing to see Eminem fanboys voting Em as the best producer ever. respect to el producto.
Run The Jewels is easily the best rap group still in the game thanks to the phenomenal producing job El-P does for the group.
I think RTJ makes a wonderful and unique duo, and El-P rapping and producing makes their albums easily some of the best stuff in recent years.
Really rich experimental production from El-P. Arguably the king of underground producers actually
18 SouthPaw
19
Stoupe the Enemy of Mankind

Incredible work! His beats are true art. Beautyful, dark, deep. It's impossible to do it better than Stoupe.
His beats are a work of art on their own.
Stoupe, MF DOOM and Swizz Beatz in the 20s? What is this?
Very underrated
20
MF Doom

Daniel Dumile (July 13, 1971 - October 31, 2020), also known as MF DOOM, was a British-born hip hop recording artist who spent most of his life in the United States. He died on October 31, 2020, however, his death wasn't revealed until December 31.
If you've listened to Doom, then you should understand the genius of the supervillain.
Villain. Best. Ever
21 Apathy
22
Pharrell

Pharrell Lanscilo Williams, born April 5, 1973, known professionally as Pharrell, is an American singer, rapper, and record producer. Williams and Chad Hugo make up the record production duo the Neptunes, producing soul, hip hop and R&B music.
The fact that pharrell...a typo...this should say their production duo, The Neptunes. Anyway the fact that the early twenties metro boomin is two spaces behind the neptunes is just plain disrespectful...EVERY major hit in the 2000s and beyound can be chalked up to the neptunes. You guys are showing favoritism...well I guess I am a bit, but literally this duo PRODUCED artists CAREERS...Jay-Z, Britney Spear, Busta Ryhmes, Justin Timberlake, T.I., N.O.R.E., Clipse, Kanye West, Snoop Dogg, Ludacris, Nelly, Faboulous, Kendrick Lamar, Ma$e, Mystikal, Kelis...older hiphop heads will say older producers, younger will say younger producers, so I guess the list is based off the producers popularity in hiphop.
Come on organized noise? , scott la rock? Eminem? , havoc? Diddy? Half this list aren't even REAL producers. #disrespectfulAssList
Should stick to r&b and pop music, hip hop is not his thing
Pharrell should be in the top ten he's awesome!
Should be top 3 after dre and premier
23
Timbaland

Timothy Zachery "Tim" Mosley, known professionally as Timbaland, is an American record producer, singer, songwriter, rapper and DJ.
Better than Dre, Timbaland's beats are original, well put together and progressive. Arguably the best Hip-Hop producer of all time next to Kanye West. Dre is overrated in my opinion, his beats are simple and boring, Timbaland's beats are exciting to listen to.
Timbaland #2 if not 1 disrespect
He's Nice as well. have to give timbaland respect.
Should be number 1... Disrespectful that he's not higher up this list...
24
The Alchemist
This guy is dope he has produced lots of Eminem, nas, big pun and mob deep tracks just to name a few
'A Thousand Birds' and 'In Case You Forgot' maybe the best instrumentals I have heard ever
One of the best underground hip hop producers and rap
The fact that timbaland is over this guy...
25 Scott La Rock
PSearch List