Top Ten Biggest Oscar Nomination Snubs of 2017
These are the movies that were snubbed when the Oscar nominations came out this year.

The Top Ten

1 Amy Adams - Arrival
It's time that they give Amy Adams an oscar. She deserves it. She has proved her acting skills in so many movies but it seems that " academic oscar snobs " are blind to see her talent. Of course the overrated Meryl Streep was nominated ( as usual ).
Maybe she got screwed by having arrival and nocturnal animals out so close to each other, which then split her votes for nominee to two different films, resulting in not being nominated? Otherwise I don't know why she wasn't nominated.
The movie Arrival was nominated for many awards but the woman who held it all together was denied her gold.
2
Deadpool
What is important for the Oscar is "documentary story" or artist playing someone with a disability, the oscars never look at quality of movie, just who is in the movie and who directed it.
I knew, this movie won't be nominated for best picture. Not because if its good or bad. These types of movies usually don't get oscar. No matter how much good it is.
Usually, movies like this don't get nominated. However, I would have backed up Ryan Reynolds for Best Actor.
3
Finding Dory
Not as good as the original, but still very good on its own and is very emotional especially if you grew up on the film as I did. Sadly, the Academy overlooked this gem and while I'm sure the other nominated films are also really good, it does seem that Finding Dory was undeservedly snubbed.
Pixar's box office smash, Finding Dory, was a surprisingly good movie, considering the hype surrounding it. But the Animated film was overlooked by the Oscar committee
Cannot believe Pixar, let alone Finding Dory, hasn't been nominated this year! I was literally gobsmacked, like since when does that even happen!?
4
The Edge of Seventeen
5
Captain America: Civil War
6
Jackie
The critically acclaimed Pablo Larrain biopic of Jackie Kennedy, got a lot of buzz, but did not get the best pic nomination
7
The Jungle Book
8
Zootopia
The Academy Awards definitely have a bias against animation. By all sense of logic, Inside Out should have been nominated for Best Picture last year and the same thing happened with Zootopia this year. These two movies were definitely in the Top 5 for their respected years and won the hearts of millions across the globe. There have only been three animated Best Picture nominations in Oscar history (Beauty and the Beast, Up, Toy Story 3), and as a huge animation fan, that really pisses me off. I hate that these Hollywood snobs seem to think of animated films as "baby movies" when some of them are more mature and meaningful than the majority of "adult" films out there.
9
Tom Hanks - Sully
There was lots of Oscar buzz surrounding Hanks's stirring performance as Captain Sullenberger in Clint Eastwood's "Sully". But the man was replaced by other performances and was left out of the nominations list.
10
Annette Bening - 20th Century Women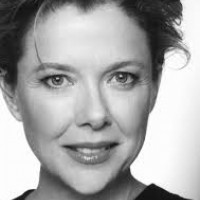 Annette Carol Bening is an American actress. She began her career on stage with the Colorado Shakespeare Festival company in 1980, and played Lady Macbeth in 1984 at the American Conservatory Theatre.
Bening's touching performance in 20th Century Women was ignored by the academy and replace by Meryl Streep. The academy needs to stop nominated Meryl based on reputation. Annette deserved it.
The Contenders
11
Joel Edgerton - Loving
Joel Edgerton Made a big effort in Loving, and gave it his all. But the academy neglected his strong performance as Richard Loving.
12
Taraji P. Hensen - Hidden Figures
Fellow cast member, Octavia Spencer, got a nom, but Taraji's stunning performance was snubbed by the academy.
That's a shame. I really liked the performances of almost everyone in this film
13
Aaron Taylor-Johnson - Nocturnal Animals
The largely hyped but mostly ignored gem, Nocturnal Animals, had a gifted cast, including the scary Johnson. Taylor-Johnson's horror turn even earned himself a globe win, for best supporting actor, beating favorite, Mahershala Ali.
14
Nocturnal Animals
The well written, atmospheric thriller from fashion designer/movie director Tom Ford was very compelling and well acted but was discounted by the academy.
15
Green Room
I loved this movie
16
Silence
Breathtaking movie by Martin Scorsese. At least deserved a best director nod for Mr. Scorsese's masterful direction. It did get a nomination for cinematography, but I think it is a much better film than one like Hidden Figures.
17
The Infiltrator
18
Your Name
19
The Secret Life of Pets
20
Nerve
This movie was not even nominated ( actors, the awesome Emma Roberts, script, visual effects, music etc... nothing! ). This was one of the best movies in 2016 ( my opinion of course ) and I think they should have at least Emma Roberts for her performance in that movie. On the other hand, who has put this one on the list? The list is about oscar snub nominations of 2017. I wish it would have been nominated but since it didn't, it also doesn't belong on this list.
21
The Magnificent Seven
22
Jack Reacher: Never Go Back
23
Free State of Jones
For best picture and best actor.
24
Sing
25
La La Land
PSearch List