Top 10 Best Actresses of All Time
From Hollywood legends to contemporary powerhouses, these women have captivated audiences with their immense talent and undeniable charm.

Actresses are an integral part of the entertainment industry, bringing to life complex characters and telling stories that resonate with audiences around the world. Over the years, we have seen actresses rise to the top of their craft, earning critical acclaim, awards, and the adoration of fans everywhere.

As we take a look at the best actresses of all time, let's explore the careers of women who have left an impact on the industry with their remarkable performances.

Some of these women are known for their dramatic roles, while others are celebrated for their comedic timing or iconic characters, but beyond their talent and accolades, these actresses have also made a lasting impression on popular culture. They've inspired countless fans with their performances, created memorable moments that have become part of the cultural lexicon, and even broken barriers to pave the way for future generations of actresses.

The Top Ten

1 Meryl Streep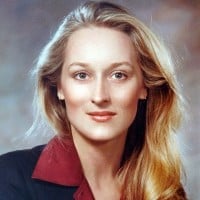 Mary Louise "Meryl" Streep is an American actress. Cited in the media as the "best actress of her generation", Streep is particularly known for her versatility in her roles, transformation into the characters she plays, and her accent adaptation.
"There's no such thing as the greatest living actress," said Meryl Streep.

For once, Meryl got it wrong. Not only is she a superb actress, but the woman was able to maintain a private life, raise four kids, keep her 32-year marriage while sustaining a successful film career.

She never plays the same character twice. That time when she lost the Oscar to Sandra Bullock, I thought, "Well, Meryl could do Sandra's role and be better in it. But I bet my life Sandra can't and won't be able to play Julia Child the way Meryl did." She is beyond brilliant. Never one to be physically conscious, Meryl Streep just dives in and does whatever it takes to do justice to the role, regardless of whether she'll look glamorous in it or not.
Meryl, without a doubt, nobody else even comes close. Every film she plays a completely different character, with 100% accuracy and commitment. I've seen every one except the Abba one. I can't bring myself to watch that, but I'm sure she's great. There are too many favorites to mention, but The Devil Wears Prada is the best recent one. The Bridges of Madison County is great because it stars the two greatest actors of all time. The rafting one is her best action film, and Sophie's Choice is the most distressing. Kate Winslet is the only one who has a chance of surpassing her, but I think at the end of the day, it will be Meryl, Kate, and Angelina as the top three.
Meryl Streep is number one for sure in everything she does. At number two, we have Nicole Kidman, and at number three, Cate Blanchett (although it's really a tie between the two!). Both are great actresses for their time, with Nicole shining in "Moulin Rouge" and "The Hours," and Cate delivering outstanding performances in "Aviator" and "Blue Jasmine." Coming in at number four is Kate Winslet, who is fierce in every role she plays. Sandra Bullock takes the fifth spot, and she completely blew me away in "The Blind Side." Natalie Portman claims the sixth position, and she looks stunning in both "Black Swan" and the "Star Wars" movies. Charlize Theron secures the seventh spot, and who can forget her incredible transformation in "Monster"? Julia Roberts lands at number eight, with iconic roles such as "Pretty Woman" and "Erin Brockovich." Emma Thompson takes the ninth spot, fearlessly ...more
Such a talented actress, amazing presence on the screen... the greatest living actress. The Academy Award winner explains how an actress should be. Her flexibility in doing roles and her magnitude of professionalism in adopting a character give a much impression. She does a dozen of varieties of roles, showing she can do it.

The films such as Kramer vs. Kramer, Sophie's Choice, The Iron Lady, The French Lieutenant's Woman, Silkwood, Out of Africa, Ironweed, Evil Angels, Postcards from the Edge, The Bridges of Madison County, One True Thing, Music of the Heart, Adaptation, The Devil Wears Prada, Doubt, Julie & Julia, August: Osage County, Into the Woods, and Florence Foster Jenkins (2016), etc., give much evidence that she is a talented gorgeous artist.
2
Scarlett Johansson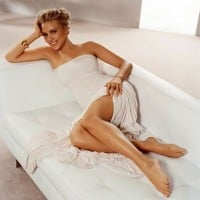 Scarlett Johansson (born November 22, 1984) is an American actress, model, and singer. She made her film debut in North. Johansson is considered one of Hollywood's modern sex symbols, and has frequently appeared in published lists of the sexiest women in the world. As of February 2017, she is the highest-grossing actress of all time in North America, with her films making over $3.6 billion. She has appeared in many movies such as 2014's Lucy or 2013's Under The Skin. She also plays the character 'Black Widow' in Marvel movies such as Ironman 2, The Avengers, Avengers: Age of Ultron, Avengers: Infinity War, and Avengers: Endgame
Scarlett Johansson is a great actress. I understand that there are actresses better than her, but with Lost in Translation, Marriage Story, Jojo Rabbit, and her performances as Black Widow, she has proven to be one of the best of her generation.

The list might feature the greatest actresses, but you cannot blame people for voting for Scarlett Johansson because not everybody likes soapy independent or classic films. There's something to be said about striking a balance between quality and commercial movies.
She can be named "The Master of Disguises." I am mostly inspired by her Marvel films. In each movie, she uses a different hairstyle. That might have also caused her to be the highest-paid actor in the world, earning nearly 40.5 million dollars per film. She is also one of the richest actresses in the world. She is the one who fascinates me in my dreams. To me, she is an angel and one of the most beautiful actresses in the world.
Has a wide range with convincing characters, thoughts, and emotions. She has the ability to embody various different characters, from Griet to Black Widow. She gives natural and organic performances in the majority of her movies and is hot!

Every way you look at it, Scarlett Johansson is one of the best actresses in the entire world.
She was so awesome to watch in The Avengers. I liked her facial expressions, as well as her fighting scenes. I thought she did a great job. I also liked her in Iron Man 2. She had some great scenes there, too. To me, she is an actress who can play several different roles, and play them well.
3
Emma Watson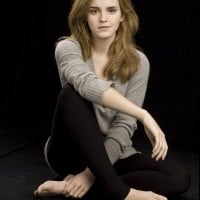 Emma Charlotte Duerre Watson is a British actress, model, and activist. Born in Paris and brought up in Oxfordshire, Watson attended the Dragon School as a child and trained as an actress at the Oxford branch of Stagecoach Theatre Arts.
Any girl who can go through all the Harry Potter movies perfectly at such a young age and then strive to be better is amazing. Not to mention, she went to one of the most prestigious colleges in America while handling acting and modeling. Not only that, but she is a great activist fighting for gender equality. You'd think she'd be in her middle ages with all these great achievements, but no, she's only 25. She's only just starting. Imagine what we could accomplish with more people like her.
I see that a lot of people hate Emma, and I have to admit she looked like she was overdoing her part in "Harry Potter and the Sorcerer's Stone," but other than that, she is a great actress. I mean, it is kind of annoying how she acts like she's so perfect all the time, but her feminist speeches really inspire me. I don't know if she's smart or not. I haven't really looked into that, but she is an inspiring person who deserves to be in fourth place. Don't argue with me, really.
Emma Watson is one of the best actresses ever. Every one of her movies is spellbinding, and she is so inspiring with her feminist speeches. She is a great actress who has won multiple awards, including the Britannia British Artist of the Year. She is also on the official best actress list, which proves she is really talented. She was perfect as Belle, Hermione, Meg, and Sam. She was born talented and is, of course, very beautiful. She is my favorite.
She never acted before her first movie in Harry Potter, but the others had much experience with acting. She started at 11, and she is an amazing person who can show any emotions at any time on a movie set. She is brave to step out onto the movie set and do things 90% of people can't and isn't brave enough to do. Just the most tender and wonderful actress. She deserves the world. Other than acting, she supports feminism, gender equality, and BLM. How can she be this spectacular?
4
Jodie Foster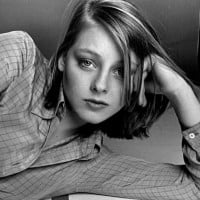 Alicia Christian "Jodie" Foster is an American actress, director and producer who has worked in films and on television. She has often been cited as one of the best actresses of her generation.
Believability! Realism. I never see her "acting". That's the true mark of a great actor. You enter into the story she is presenting with her voice, gestures, and emotions like a vacuum. She pulls you into her character's world, and you're helpless to escape until the credits roll. Professionalism is her gift. She is also incredibly intelligent, with a genius-level IQ. Probably why she is so amazing.
Jodie Foster is a fantastic actress. She is also extremely beautiful. She is an icon. Her talent shines in every film she is in. I miss seeing her in a new movie.
I love Meryl Streep, but I would still give my vote to Jodie. Silence of the Lambs is still the only movie to win Best Picture, Best Actor, and Best Actress. I've read Rob Lowe's autobiography, and he also talks about what a good person Jodie is. I also think Julianne Moore is a great actress, but she just couldn't compare when trying to play Clarice in Hannibal. The difference was truly stunning, considering how fine an actress Moore is. Jodie is the best. All-time. Period.
Jodie is the best, best, best actress in Hollywood. Her performance in Contact was so remarkable, and I love to see her films. What a super actor she is; she is a born actress. Silence of the Lambs and Flight Plan all became hits only because of her performance. Beauty with acting in the right proportion, and she is the best.
5
Angelina Jolie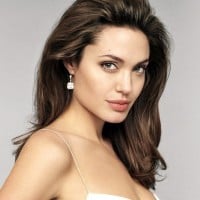 Angelina Jolie is an American actress, filmmaker, and humanitarian. She has received an Academy Award, two Screen Actors Guild Awards, and three Golden Globe Awards. She has also been cited as Hollywood's highest-paid actress. ...read more.
I wonder why she is number 5? She is amazing. Her acting looks like it really happened. She can make us feel like we're really in the movie. When I watched Maleficent, I couldn't look away from the cinema screen. She is also beautiful and nice. She also does social services in secret. She has won many awards. She should be at number 1 instead of Meryl Streep. For those who read, I suggest you pick Angelina Jolie.
Ok, she has been brilliant in every piece of work she has created. I love the way she worked in Salt. She approached it perfectly, showing she is trained and ready, but still shows a nervousness in her. Great job, Jolie. I also enjoyed her in Mr. & Mrs. Smith; she showed she can play a sexy wife and still lead a secret double life behind her husband. Why is she number four? She should be #2, behind Streep.
Her ability to fall into a role and totally claim it as her own is unparalleled among actresses. When you watch her movies, you will never find yourself thinking, "Why didn't they go with whatshername instead?" From Hackers to Mr. and Mrs. Smith, it was always going to be Angelina Jolie.
She is my number 3 because of her ability to play the heck out of an action movie, which is her best suit. I give her credit for her early work as an emotional actress, not so much as she has dived into humanitarian work. She is one of the most seductive actresses ever.
6
Natalie Portman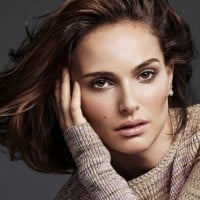 Natalie Portman is an actress, film producer and film director with dual American and Israeli citizenship. Portman is best known for her roles as Padmé Amidala in the Star Wars prequel trilogy and Nina Sayers in Black Swan. She won an Academy Award, a Golden Globe Award, and a Screen Actors Guild Award, among other accolades, for her performance in the latter.
I fell in love with this actress in the year of 2008 when I went to see the movie "The Other Boleyn Girl". Natalie Portman portrayed a capricious and a stubborn character (Anne Boleyn) and blew me away with her outstanding performance. Since then she became my favourite actress and I have enjoyed every movie I've seen her in (yes, even "No Strings Attached" because she is really cute in it). I was so happy for her when she received her Oscar award because she truly deserved it. She is talented and beautiful. She's got it all.
She is an intelligent and beautiful woman who has so much talent as an actress. I personally loved Attack of the Clones and thought she did a better job than Carrie Fisher did in A New Hope, at least. She is also famous for Black Swan, considered one of the best movies ever, solely thanks to Portman's performance. Overall, Natalie Portman remains the best actress ever, one of the nicest ever, and the most beautiful woman to ever roam the planet.
I was introduced to Natalie when I saw Leon: The Professional (1994). Criminally underrated as this movie is, it was amazing to see 14-year-old Portman perform as Mathilda in a mature role most adult actors would reject.

She definitely has more talent than people give her credit for.

Also, to the haters, I am sensible enough to know that there's probably someone better than Natalie... but if she doesn't make it to the Top 5, I will lose faith in humanity.

P.S. She is actually pretty hot, for those of you counting that as a criterion.
She is amazing. Her role in Black Swan was not easy to play at all. I respect her for playing such a role because I don't think that any other actress could ever pull it off. And then there's her age. Being so young she's so amazing. So hell yeah! Natalie Portman is the best!
7
Cate Blanchett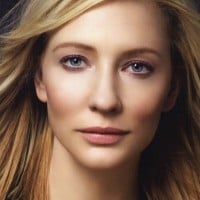 Catherine Élise "Cate" Blanchett is an Australian actress and theatre director. She has received international acclaim and many accolades for her work, including two Academy Awards, three Golden Globe Awards, three BAFTA Awards, six AACTA Awards, and three Screen Actors Guild Awards.
This woman is the epitome of grace, style, and class. Her posture! Not just physically speaking, but with every breath, movement, dialogue exchange, and even silent presence, she is able to convey a multi-tiered message to the audience. She strengthens any work she participates in. Her confidence of character is so deeply felt by her audience; you are sure you have known her all your life. That is a gift.
Cate Blanchett's range supersedes any other actor of her generation. She has a chameleon like ability to transform herself into any role. All her performances are of a standard rarely seen. Her depth & emotional connection with audiences is evident in all her films. Her convincing & award winning portrayals of real life characters, such as, movie star, Katherine Hepburn in "Aviator", Queen Elizabeth 1 in "Elizabeth" & Jude Quinn (Bob Dylan) in "I'm Not There", are performed with an unsurpassed honesty, empathy & integrity.
Catherine Elise Blanchett owns my heart since a few months. I'm extremely in love with her, she is absolutely extraordinary. Even if Meryl Streep is my one and only, I think Cate is as great as her. She is just 20 years younger but I put her on the same level as Meryl. I saw about 30 Cate films in a very short time, and I can say she is the best actress of her generation and more. Extremely talented, kind, funny, chameleonic, and beautiful as few are. Once I read that Cate Blanchett is the Australian Meryl Streep, and I totally agree with that! They are the queens!
She's completely in a league of her own. In every single performance, she embodies all that the character is meant to be from stunning emotional depth to well though personal touches which gives her characters their own unique traits. She stands out from film to film as one of the most versatile actors in the world. She's undoubtedly the best actor (male/female) of our time!

Don't believe me? Elizabeth, I'm Not There, Babel, Notes on A Scandal...
To name a few, but everything she does is golden.
8
Kate Winslet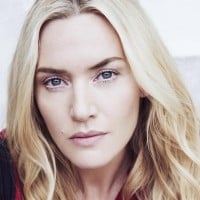 Kate Elizabeth Winslet, is an English actress and singer. She is the recipient of an Academy Award, an Emmy Award, four Golden Globe Awards, a Grammy Award, and three BAFTA Awards.
I think I am speechless when I talk about Kate Winslet. She's an outstanding, talented, and most beautiful actress in the world. The first time I saw her in the masterpiece movie Titanic, I became a huge fan of both Kate and DiCaprio. Then I watched many movies featuring both of them.

Kate and Leo both have won Oscars, and they absolutely deserved it.

Now, I just hope that we get to see another masterpiece movie together (Kate and Leo) in the future.
I think Kate Winslet should be the number one actress. She is very talented. My first favorite movie with Kate Winslet is Titanic, second is Revolutionary Road, and third is The Reader. I love her so much! And I think she and Leonardo DiCaprio should marry! If you ever watched Titanic, she and Leo played a romantic role. Kate played Rose and Leo played Jack in Titanic. They also acted together in Revolutionary Road. The Titanic movie is heartbreaking. Revolutionary Road isn't, but both Kate and Leo played outstanding roles in both movies!
Come on! Kate Winslet is the epitome of acting, with that kind of grace and beauty, Kate is born to be a superstar! And mind you, she's very young still but has achieved greater heights than most of the world's actors. Imagine 20 years from now, and voila, she'll collect thousands of awards again and again. Must-watch movies of hers include Titanic, The Reader, Heavenly Creatures, Eternal Sunshine of the Spotless Mind, and Mildred Pierce. You'll be blown away!
Kate Wisley is an amazing actress. She makes everything look so real. In the Titanic film, when she was falling off the edge the second time, she made it look so real. Even though she might have been told to do things she didn't want to do, she still did them. I have only watched Titanic, but she was amazing, and I know she's the best here. You will have lots of awards in a big room soon, so just keep acting like that!
9
Nicole Kidman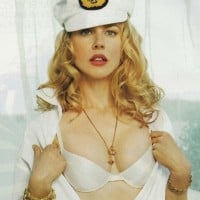 Nicole Mary Kidman is an Australian-American actress and film producer. Kidman's breakthrough roles were in the 1989 feature film thriller Dead Calm and television thriller miniseries Bangkok Hilton.
Skills! She is able to execute the timing required for alternating high-level wit and intense drama while maintaining unsurpassed grace and elegance. Her talents, paired with her ageless beauty, have allowed her any role she desires for her entire adult life. A force of entertainment culture, she will always be in the top 10 of all time for me. Not just female actors, but inclusive of male actors as well.
The most amazing actress of our time and already a Hollywood icon in fashion and acting, classy, gorgeous, poised, incredibly talented and versatile in the different roles she always takes. She'll always be the Nicole Kidman that we'll always know, who even gives an amount of money to various charities. The fact is, she can steal the show even with just a glimpse of her. Her accent and beauty steal the show, to the point that you forget about everything else. Here's the kicker: she can actually sing and dance, hence Moulin Rouge (2001). She can do drama (The Hours, Cold Mountain), horror (The Others), and she's incredibly funny (Bewitched, To Die For, Flirting), all while winning awards along the way. With that kind of natural talent, poise, and beauty, she'll probably even win three Oscars.
Unpredictable, versatile, always brave. Every Kidman performance is guaranteed to be startling.

Kidman is gifted, she knows this and is unafraid to investigate the realms of her talent. She remains humble, however, as she seems to act for herself, for her own benefit and pleasure, and curiosity is what allows her to embody her characters naturally. Thus, these explorations are psychological first and foremost, her physical self a faraway afterthought.

She betrays no technique or pretense because she isn't really acting.

Kidman's whole body of work is embroidered with moments of true excellence, both in her most recognized pieces, but also in projects such as "Paperboy" and "Rabbit Hole". Her trademark is fierceness, be it quiet intensity or feral rawness.

"The Hours" is monumental but I believe her Magnum Opus is yet to come.
She is amazing. You talk about films, but I never hear anything about Australia and Cold Mountain. I loved her in both; they are definitely my favorite films. She is the best actress of our time. She steals the screen. I love her ability to totally fall into any role and claim it as her own.
10
Sandra Bullock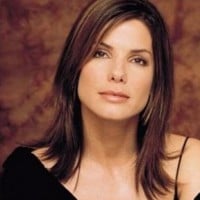 Sandra Annette Bullock is an American actress and producer. She is one of Hollywood's highest-paid actresses, and is an Academy Award and Golden Globe Award winner.
Amazing! My favorite with her is The Blind Side! She was absolutely fantastic; it was a fantastic and inspirational movie. I cried, laughed, and awed more than I can even begin to explain. She nails every single one of her roles, whether it's comedy, drama, romantic, or action. She is a fantastic actress!
Sandra is not only beautiful, but she portrays the emotions of her characters with such originality and realism. She also knows how to have fun - something that is commonly lost these days. She is a wonderful mother, and I cry just thinking about her in The Blind Side. There couldn't be a more beautiful, kind, loving, and talented actress out there.
She is very real in her acting and pulls you in. I love to laugh with her and my whole family does as well. She is beautiful and has class enough to pull it off in a nice way. She is very versatile and can go from being sweet as pie to intense and discerning.
She is an amazing and talented actress who can portray many different characters and mold herself into different roles. From Crash, Speed, Miss Congeniality, and many more, including her recent film teaming up with Keanu Reeves.
The Newcomers
?
April Pearson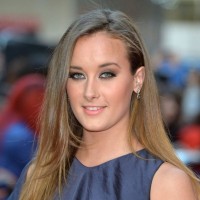 ?
Morwenna Banks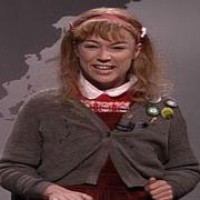 The Contenders
11
Emma Stone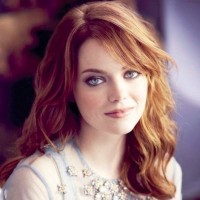 Emily Jean "Emma" Stone (born November 6, 1988) is an American actress. She is the recipient of various accolades, including an Academy Award, a British Academy Film Award, and a Golden Globe Award. In 2017, she was the world's highest-paid actress and named by Time magazine as one of the 100 most influential people in the world. ...read more.
She ticks all the boxes. She can portray many different characters, she can sing surprisingly really well, she seems humble and doesn't let fame get to her head. She's so beautiful she looks like an angel. Her eyes are amazing in how they shine like emeralds. I've had a thing for her since Zombieland. Her character Wichita was such a badass and she's won me over since and has seldom put a foot wrong in her career. She's talented, funny, beautiful, and seems just as likable off set as she is on it.
Come on, this actress needs to be ranked higher. If you watch a movie of hers, like, for instance, "Easy A," it's difficult not to like her. Even in more serious roles, like one of her latest movies, "Irrational Man," she's irresistible. It also proves that this adorable actress is very talented in portraying diverse characters. She is one of the best actresses of the new generation.
Her acting skills are amazing. When it comes to voting for the best actresses, it's not about looks; it's about ability. I mean, come on! Her roles in "La La Land," "Easy A," and "The Amazing Spider-Man"... she is extremely proficient in her career. Furthermore, she has a great and sassy personality.
One young, beautiful, and talented actress I didn't come up with. Kudos to the peeps who named her, though. She's sweet, yet bursting with talent!
12
Helena Bonham Carter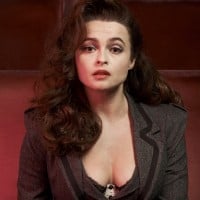 Helena Bonham Carter is an English actress. She was nominated for the Academy Award for Best Actress for her role as Kate Croy in The Wings of the Dove, and the Academy Award for Best Supporting Actress for her role as Queen Elizabeth in The King's Speech.
Helena Bonham Carter is a master of psychotic, difficult characters! She started with small-town, rich little girls in classical English history movies and quickly developed an impressive range of roles. She can play anything and is always a scene-stealer. Even in The King's Speech, she was able to challenge Colin Firth's perfect leading performance.

Sadly, she is mostly known for her Burton movies. However, she can play much more, as we have seen in Live from Baghdad, The Wings of the Dove, Frankenstein, Enid, Burton & Taylor, Suffragette, and so on. Even in blockbusters like Harry Potter, Alice in Wonderland, or Dark Shadows, she plays with such edginess that it is outstanding.

She is one of the best actresses of all time, and I am excited to see what the future holds for her.
There are many awesome actresses on the list like Maggie Smith or Emma Thompson but Helena Bonham Carter is definitely the best! Movies like Sweeney Todd, Harry Potter or The King's Speech are just awesome because of her!

She is pretty and talented and always true to herself, and that's why she deserves a much better place on this list! (I'm sorry, I come from Germany, so my English isn't very good. :))

She is one of the most inspiring people on this earth and my number 1!
Helena Bonham-Carter is awesome! She gives you such an eerie feeling when she acts, and it's great. Not many people can pull off her roles. She was great in The King's Speech, Fight Club, Harry Potter, just to name a few. She is also so dark and quirky in real life, and I love her for that. She deserves a higher ranking on this list.
How the heck is Emma Watson higher than her? Emma isn't half as good as anyone in this list. Her acts mainly consist of keeping a straight face nowadays. But she's not as horrible as the actress for Bella in Twilight. Well, a horrible movie for a horrible book. Anyways, my point is... Helena needs more votes!
13
Jennifer Lawrence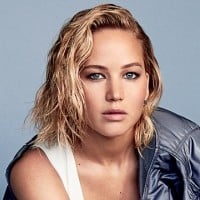 Jennifer Shrader Lawrence is an American actress. Lawrence began her career in television, playing her first major role as a main cast member on the TBS sitcom The Bill Engvall Show.
I think Jennifer Lawrence should be in a higher stand on this list, she so young and talented, she on top of every director list, because of her ability to understand the character and the situation. Every role she plays, she does it better and differently. Each character and its features. And she plays them exceptionally well, amazingly, she really goes into the character, you can see that she understands thoroughly the behavior and personality traits of each character she embodies, and she exciting, funny and sweeps you off your feet.
When she is on the screen, you can't take your eyes off her. It would be impossible for anyone else to play Katniss Everdeen the way it was impossible for an actress as talented as Julianne Moore to play Clarice Starling. Jennifer is already excellent and is only going to get better. I have also heard she is a really nice person, and other actors love working with her. With the Starling reference, I'm not saying Lawrence is as good as Jodie Foster - but I'm not saying she's not either. Time will tell, but that's how good she is now.
Jennifer Lawrence deserves to be higher on this list. She is so talented, one of the youngest ever Oscar nominees. Her work in Winter's Bone was outstanding. She was amazing in the Hunger Games and was beyond amazing in the Silver Linings Playbook. She is so talented, so moving, so emotional. I love her so much and look up to her. She is truly one of the greatest actresses I have ever seen, if not the greatest.
I first saw her in the Hunger Games movie, and I was so amazed by that movie. Jennifer Lawrence can do it all - drama, comedy, action, you name it. She deserves to be higher on the list. She is one of the youngest actresses to win an Oscar Award. And one thing that is so genuine about her is that she's very relatable and true to herself. I mean, who doesn't want her as their best friend? She loves food (haha), and she's not afraid to show herself as she truly is.
14
Sigourney Weaver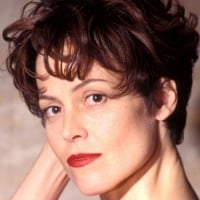 Susan Alexandra "Sigourney" Weaver is an American actress and film producer. Following her film debut as a minor character in Annie Hall, she quickly came to prominence in 1979 with her first lead role as Ellen Ripley in Alien.
She's an awesome actress! Her performances in Death and the Maiden, Gorillas in the Mist, and Prayers for Bobby are unique, and in Alien, Ellen Ripley became her alter ego. The two better ideas of the last two Alien films, the death of Ripley (Alien 3) and making love with an alien (Resurrection), come from her.
I had to choose her not only because she is a wonderful actress, playing heroes, damsels, and even villains. She also has such a powerful, commanding voice that allowed her to appear in films like Wall-E, Cabin in the Woods, Paul, and many others. She may be a sci-fi legend, but she has also starred in many well-known comedy and drama movies.
She's a unique actress, remarkable in most of the films I've seen of her. Besides the Alien saga and Avatar, she has been in The Ice Storm, Prayers for Bobby, Gorillas in the Mist, Working Girl, Galaxy Quest, Copycat, Dead and the Maiden, Snow Cake, Red Lights, etc.
What a pleasant surprise to see her in the top ten. She is classy, beautiful, and can even play the villain really well (she made Working Girl a good movie). Richly deserved, she is a top ten actress, though I feel she often gets underrated somehow.
15
Maggie Smith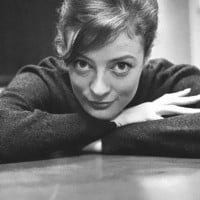 Dame Margaret Natalie "Maggie" Smith is an English actress. She has had an extensive, varied career on stage, film, and television, spanning over 66 years. Smith has appeared in over 50 films, and is one of Britain's most recognizable actresses.
Dame Maggie is my absolute favorite actress of all time. Her ability to play any character there is makes me truly in awe of her talent. Her performances as Jean Brodie, Judith Hearne, Dianna Barrie, and Minerva McGonagall make my heart melt. She truly is the best actress of all time. Highly underrated? Of course. Highly under-appreciated? Yes. But she really is the best.
She is just incredible. I could watch her drink a glass of water. Maybe she'll be the next Batman. We can only hope. Why isn't Maggie in everything? There should be a remake of Harry Potter starring her as every single character. That would be incredible. Maggie Smith for president.
Smart, witty, and versatile, that Maggie Smith. Her character as Violet Crawley, Dowager Countess of Grantham in Downton Abbey is yet another testament to her exceptional acting ability. I hear she expects her colleagues to come to work prepared, as she expects nothing less from herself. An icon!
I love all the movies I have seen Dame Maggie Smith in. I especially like her part in Hook - my favorite movie of all time - as Grandma Wendy. She also plays the part of Professor McGonagall well. I liked her part in The Secret Garden as well.
16
Carrie Fisher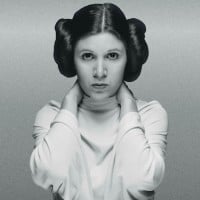 Carrie Frances Fisher (1956-2016) was an American actress, screenwriter, author, producer, and humorist. She was the daughter of singer Eddie Fisher and actress Debbie Reynolds. Fisher was known for playing Princess Leia in the Star Wars film series.
She was never able (because of the media) to get rid of her "Princess Leia" image, which did slow down her career as an actress (plus personal problems). Nevertheless, she did a lot of "unknown" movies (sometimes as the lead actress or in supporting roles, but also a lot of cameo roles) and always performed with all her heart and soul. She will mainly be remembered as the "Star Wars" princess, but also as an icon and legend of the seventh art.
You will always be Leia, and you will live in everyone's heart. May the Force be with you.
She will always be with us.
We love you, Carrie.
We will always love.
Rest in peace.
Our princess, forever and ever.
May she always be with us in the Force.
17
Marilyn Monroe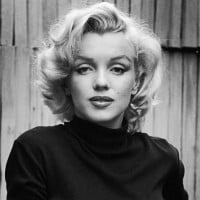 Marilyn Monroe (born Norma Jeane Mortenson Baker; June 1, 1926 – August 5, 1962) was an American actress, singer and model. Decades after her unexpected death, she has remained one of Hollywood's greatest sex symbols with her eye-catching style, champagne blond hair, and breathless manner of speaking. She continues to be considered a major popular culture icon. ...read more.
So glad to see the comments from knowledgeable observers! Watch Marilyn in Bus Stop and try to imagine any other female actor in her role. She was panned because she was a sex symbol during the most sexist period in American film history. I can watch her films over and over - a true charismatic with a rare gift for acting like Brando.
Geez, what can I say? Marilyn was and still is beautiful, funny, talented, strong, and just amazing. She was outstanding throughout her acting career and her singing was unique and beautiful. Marilyn is iconic throughout the world because of her beauty, intelligence, and her passion. Rest in peace darling.
Someone might not know that she lacks acting skills. But now, what? She has become a legendary actress that no one can compare with. If a 5-star rating is the best, I would rate her as 6 stars, which means outstanding.
Although her breathless manner of speech was grating and superficial, there was no denying the soul and sensitivity she put into her roles.
18
Anne Hathaway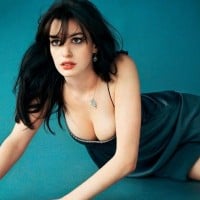 Anne Jacqueline Hathaway is an American actress and singer. Born in Brooklyn, New York and brought up in Millburn, New Jersey, Hathaway was inspired to act by her mother and as a high school student, was nominated for the Paper Mill Playhouse Rising Star Award for Best Performance by a High School Actress for her performance in Once Upon a Mattress.
She is a natural talent. She has that uniquely versatile face which is suitable for performing in all movie genres and the roles of many famous antique or modern characters. Her innate acting ability, combined with her skillful facial expressions and gestures that easily pull you into the aura of movies, makes her one of the best of all time in the business. She is also a beautiful, cute, classy, and sexy lady. Oh, and don't forget! She is also a wizard in singing, rapping, and impersonating, which also makes her a great diverse entertainer.
Her unique acting style captures the hearts of her fans, tough and strong both physically and mentally! Not to mention her beauty! She is a fabulous actress. I can't wait for this Friday's The Dark Knight Rises to see a different aura of Catwoman portrayed by Anne Hathaway!
I love her! She is amazing in the movies she does. She was great in One Day because she showed everything that was needed for an excellent book. She was perfect in The Devil Wears Prada. All of her work is thanks to The Princess Diaries!
She can play anyone from a weird teenager (Princess Diaries) to a desperate mother (Les Mis). She is amazing in every role she plays. Her voice in Les Miserables blew me away. Oh, and the fact that she's absolutely beautiful doesn't hurt either.
19
Katharine Hepburn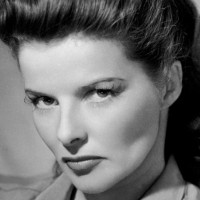 Katharine Houghton Hepburn was an American actress. Known for her fierce independence and spirited personality, Hepburn was a leading lady in Hollywood for more than 60 years.
Katharine Hepburn is the true number one among the best actresses. She took risks that even Meryl Streep could never have dared to do. Her on-screen charisma is undoubtedly superior to Meryl Streep's. In fact, comparing Katharine Hepburn's talent to the overrated Meryl Streep is not even possible. She portrayed such complex characters that no other actress, even in our present time, would be capable of. All of her movies are enjoyable to watch and exceptionally well-acted, which cannot be said about Meryl Streep. Katharine Hepburn's ranking on this list is so low that it's almost insulting and ridiculously absurd.
Simply the best! "Best Actress" Oscars: "Morning Glory" (1933), "Guess Who's Coming to Dinner" (1967), "The Lion in Winter" (1969), "On Golden Pond" (1982). Achievements? Amazing. I loved all her movies, especially "Woman of the Year". I wonder how many more "Best Actress" awards Katharine might have won if she hadn't been labeled "Box-Office Poison" for her spunk as a libertarian. Longevity in the movie industry for a woman is a difficult mountain to climb. Katharine's acting is a shining example to other actors that it can be done. What a gal!
How is she 24th? This is an abomination! She has played in many classic movies. Katharine Hepburn is my life! As a teenager, when I was a kid, I only knew people like Angelina Jolie and Jennifer Aniston. However, I learned to watch classic movies. Trust me. Watch Bringing Up Baby, The Philadelphia Story, and Little Women, and you will see the greatness. I don't even look at modern films after seeing these classics.
Just to begin, she has won the most Oscars of any actor or actress. And there is a reason for that. My particular favorite movie of hers is On Golden Pond. She won the Oscar for it, and did it in her late 70's. She had some serious longevity in the film business. Katharine Hepburn, with her wit and brilliance, will always be remembered.
20
Jennifer Aniston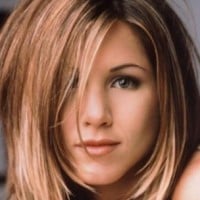 Jennifer Joanna Aniston is an American actress, producer, and businesswoman. The daughter of Greek actor John Aniston and American actress Nancy Dow, Aniston gained worldwide recognition for portraying Rachel Green on the popular television sitcom Friends, a role which earned her a Primetime Emmy Award, a Golden Globe Award, and a Screen Actors Guild Award.
This woman is gifted at reaching an audience and owning a stage/set instantly. FRIENDS was successful because of her. They all owe her a world of thanks. She does not gravitate to drama roles, but should not exclude her from the greatest of all time. Timing, delivery, grace, stamina, patience, and the ability to effortlessly allow her fellow actors to shine are her gifts. Few actors possess all of them.
Jennifer Aniston is amazing. She's a great woman and I can say she can play anything. Some people believe F.R.I.E.N.D.S. made her popular, but her talent is the one that brought her on the red carpet. She played Rachel Green, a girl that went through many social difficulties and, obviously, she played all the situations in an amazing way! She deserved to be "on the top of the hill".
Wow, Jenn should be in the top 3 easily. I would rate her number 1 of all-time best female actors. Dude, it's Rachel Green from Friends. She has awesome acting skills and has done more movies than 3/4 of the girls on this list. She needs her votes up. I love you, Jenn. Keep up the good work and bring us more awesome movies. She has been a crush of mine since Friends during my high school era in the 90s.
It is insulting to Jennifer Aniston if you say she is overrated.

Jennifer Aniston is beautiful, in fact, the most beautiful woman I have ever seen. She also looks a lot younger than her actual age. But to the point, she is a great actress; she should be number one. She is better than Meryl Streep and everyone else on this list.
21
Audrey Hepburn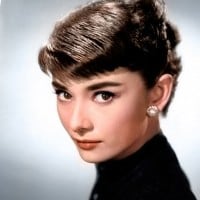 Audrey Hepburn, born Audrey Kathleen Ruston (4 May 1929 – 20 January 1993) was a British actress and humanitarian. Recognized as a film and fashion icon, Hepburn was active during Hollywood's Golden Age. She was ranked by the American Film Institute as the 3rd greatest female screen legend in American film history and was inducted into the International Best Dressed List Hall of Fame.

Hepburn appeared in fewer films as her life went on, devoting much of her later life to UNICEF. She had contributed to the organisation since 1954, then worked in some of the poorest communities of Africa, South America and Asia between 1988 and 1992. ...read more.
I have loved Audrey Hepburn for most of my life. I am 74. She was beautiful. She was a very good person and a very good actress. She should be number 1 on this list. There isn't an actress who can compare to her. She was an angel. She left us way too soon.
Audrey should be at least in the top 3. Not only did she imbed her character's personality across with sincerity and conviction across the green screen but she took a variety of roles. A charming lady of beautiful grace, poise and class, she is an acting legend. The reason why she probably isn't up where she belongs is because few people have ever watched her movies nowadays and are exposed to the junk of Jolie, Bullock, Kidman, etc
I only just discovered Audrey Hepburn's movies, and I can't believe I've never seen her before. I was totally captivated by her immediately with her incredible presence, her natural beauty, her innocence, and her personality that just wins your heart. I think anyone who didn't vote for her as the #1 actress hasn't seen her. No one on the top 10 list here is in her league.
Audrey Hepburn is probably the greatest actress there ever was. Her innocence and inquisitive nature captured the hearts of millions up to this day. I have only seen her in a couple of movies, but I still claim her as the best acting and fashion icon ever!
22
Michelle Pfeiffer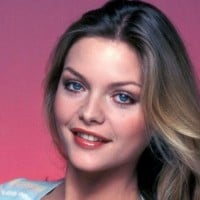 Michelle Marie Pfeiffer is an American actress and producer. One of the most popular actresses of the 1980s and 1990s, she has received international acclaim and many accolades for her work in both comedic and dramatic films.
The GOAT, in my humble opinion. This woman embodies everything a great actor requires to be the greatest of all time. She can own the movie or be a supporting actress like a chameleon. She is an actor's actor. Respect! She has done so many comedies and an equal number of dramas, all with pure beauty, unique style, and confidence. It appears so effortless for her. She never portrays the same character twice; she is a gift to our entertainment culture. Please never stop cultivating your craft, Michelle! We need you!
She is absolutely the best, the top, and by far, number one. I love her chemistry with her leading men. She makes them shine, which is also a tribute to her generosity and her consummate acting ability. She was so vulnerable yet funny with Al Pacino in "Frankie and Johnny" and was surely a standout with him in the cult classic "Scarface". She inhabits any role to its fullest, and there's never a question that she's the only choice for that role. She is heaven on earth.
She has a great talent and she can use it. I just love movies with her; she always dominates the whole film. She can play in all types of movies, it doesn't matter if it's a comedy like Married to the Mob or (most people say it's bad, but I didn't agree with them) The Family, a thriller/horror like Wolf or What Lies Beneath, or a melodrama like Dangerous Liaisons. She can play bad characters as well as good characters - a wonderful role in White Oleander and amazing in Batman Returns. She is very, very beautiful; I think she is the most beautiful actress in Hollywood, and she has a good voice too. I love her songs from Hairspray, The Fabulous Baker Boys, and The Prince of Egypt. I've watched many interviews with her, and I must say that she is so cute and intelligent. One word - perfect!
This gorgeous woman is, by far, one of the most underrated actresses ever to have graced the screen. She is beyond beautiful and luminous in "The Witches of Eastwick," undefinable in "The Fabulous Baker Boys," absolutely adorable with impeccable comedic timing in "Married to the Mob," and richly authentic in "New Year's Eve." I even loved her in "I Could Never Be Your Woman." What an actress, what a talent, what a beauty, and what a mother! She's probably a great best friend as well. Love you, Michelle. Love you, Michelle. Love you, Michelle. Oh, and thanks so much for your gifts.
23
Anna Kendrick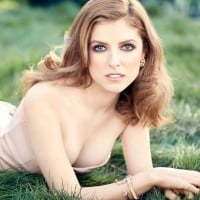 Anna Kendrick is an American actress and singer. She began her career as a child actor in theater productions.
That voice! Her smile, wit, and charm are just intoxicating. A born entertainer. I hope her career has just begun because I want to see her in many more works of art for years to come. She is humble and shares the spotlight in a way that will ensure her inclusion in Hollywood culture for as long as she likes.
Anna is amazing in Pitch Perfect. She is a great actress with a wonderful singing voice. She has been nominated for awards and is really, really funny. Additionally, she is very kind and performs great in any role!
She should be number one and she's lower than J-law. Anna makes J-law look like a slump.
Up in the Air, 50/50, Pitch Perfect, and other amazing films she has been in.
24
Amy Adams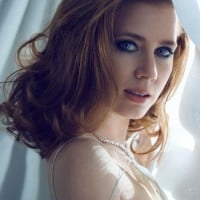 Amy Lou Adams is an American actress and singer. She is the recipient of two Golden Globe Awards, and has received five nominations each from the Academy Award and BAFTA Award ceremonies.
The most underrated actress in the movie business is an actress with very wide acting capacities. She is highly versatile in the roles she's playing. This woman deserves to win Academy Awards, but for some reasons we don't understand, Hollywood executives prefer to waste their time on overrated actresses. I'm sure that winning an Oscar would move her up in this list in a second.
I would vote for her. I mean, she is the best of the best, especially her role in Psycho Beach Party. I love that movie. The funny scenes and stuff... It looks underrated, but if you just look at it and understand it like watching a movie just for fun, it would be the best. I like it.
Amazing actress! She can mold into basically any role! She has played so many different types of characters and manages to pull it off every time and make it believable! Very versatile actress. I feel like she should be rated higher.
She has the ability to transform into any character, making it real and believable, from drama, suspense, comedy, to disturbed. Her voice is impeccable. She deserves acknowledgement for her talent. I know it will happen.
25
Zendaya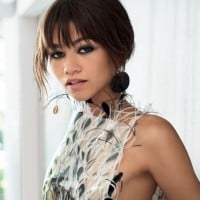 Zendaya Maree Stoermer Coleman is an American actress, singer and producer. She began her career as a child model and backup dancer, before gaining prominence for her role as Rocky Blue on the Disney Channel sitcom Shake It Up. Her film roles include supporting parts in the musical drama The Greatest Showman (2017) and the superhero film Spider-Man: Homecoming (2017) and its sequel, Spider-Man: Far from Home (2019).
She needs to go to the top now. She achieved her acting success from child star to who she is now. She promotes positivity, and she's a great model with beauty. She has achieved her success over just 10 years to the present, where she's becoming the queen of acting. She was also the youngest actress to win an Emmy award, and like I said, it only took several years to become the world's best and most hardworking actress. She's even beaten Jennifer Aniston and all the others. Her latest movie, Spider-Man: No Way Home, has the most viewed trailer in 24 hours (355.5 million) and is bound to beat Avengers: Endgame as the highest-grossing movie of all time. She deserves to be #1 NOW!
Zendaya should be much higher. She is a very nice actress and singer. She shows good body language, good expressions, and good emotion. She shouldn't be at number 452. That is too low! She should be in the top 10 best actresses in the world.
Zendaya is a freaking queen. I love her acting, singing, dancing, and just her in general.
She should be at least a 3! She is amazing.
PSearch List