Top 10 Albums from the 2010s That Killed Their Artist's Career
This is a list to discuss about various albums from the 2010s that arguably ended the careers of the artists who made them.

The Top Ten

1 Witness - Katy Perry
It's crazy how she's had so many number 1s before this album, but now she's nowhere as big as she was a couple of years ago. The music she's released last year and this year is good, but they didn't get the same attention as Dark Horse and Roar.
She is known for good singles, not albums. I think it's just wrong singles choices. The title track should be a single.
I have no idea why Katy Perry would make that album.
2
Paula - Robin Thicke
After the huge success of Blurred Lines, he hasn't had much luck afterwards with the lawsuit, and during this period, he was going through a lot as well. It just all came crashing down.
3
Man of the Woods - Justin Timberlake
4
The Big Day - Chance the Rapper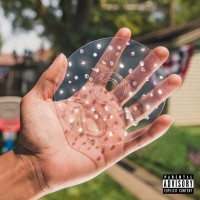 5
The Beginning - Black Eyed Peas
Not sure how much it was this album or how important their long hiatus was, but it is kind of significant that they were a group that I would have thought were pretty much too big to fail but then sunk into obscurity.
The fall in success from this album to their next was even more severe. This album at least got a hit and performed alright on the charts, the Masters of the Sun was basically completely ignored.
6
In My Defense - Iggy Azalea
I completely agree, her career was not the same after that freestyle. I remember the huge amount of dislikes the video had, and people all over Twitter were dragging her and making complete fun of her. Not long after that, people started digging up old tweets that she made full of discrimination and stereotypes. They also found a song of hers before she became famous that was really controversial due to the racist lyrics. As a result, she just lost all respect and credit as a rapper.
I also wonder if those racist and homophobic tweets she made, along with that awful freestyle, had something to do with her career flopping. Because from that point on, most of the songs she's released have failed to crack the Top 5.
I feel like her long absence was probably more important. 5 years is a long time to wait for a second album, especially for an artist that originally got big from collaborations.
7
Speedin' Bullet 2 Heaven - Kid Cudi
This is arguably the worst album of the decade. I forced myself to listen to all these tracks so that you do not have to.
8
Elements - B.o.B.
9
One More Light - Linkin Park
This one hurts to put it here, especially by the aftermath... but we all know it ended Linkin Park careers.
10
Suicide Silence - Suicide Silence
The Contenders
11
Memories... Do Not Open - The Chainsmokers
This album blows! There are some decent tracks like Paris and Something Just Like This, but the album was a gutterball and even though Sick Boy was a decent album, I do not think that the Chainsmokers have recovered from this.
12
Bionic - Christina Aguilera
13
America - Thirty Seconds to Mars
14
Revival - Eminem
Must I remind you of 'Lose Yourself'? That started a key point of his career.
This album didn't kill his career, but it ruins his reputation.
15
Harverd Dropout - Lil Pump
At least his self-titled album had catchy songs and beats. Lil Pump has really catchy beats but wastes it.
16
Evolve - Imagine Dragons
Origins not having as much success as their previous records just proves that Evolve was the clunker that will forever stain them.
17
Reputation - Taylor Swift
Although I wouldn't say this album ended Taylor's career. I agree with you that Lover was a deliberate 180. Taylor herself said that she considered calling it "Daylight" as opposed to Reputation, which she described as her "night time" album.
I don't think this technically killed her career, I think it just ended a certain aspect of her music, such as how it wasn't all about boys for once.

I'm sorry the old Taylor can't come to the phone right now. Why? Oh... because she's dead.
18
Nuthin' 2 Prove - Lil Yachty
19
Eternal Enemies - Emmure
20
Bangerz - Miley Cyrus
Right after her Hannah Montana days passed, she dropped this album with her lead single Wrecking Ball, which sounded good & promising on the radio until she released the music video on YouTube, which showed vulgar imagery involving her little "stunt" on a wrecking ball & therefore her fanbase lost it & rethought her. She used to have positive bright messages like "everybody makes mistakes" but then she made among her biggest mistakes & her whole side flopped to the bottom. Yet since then she has also moved into twerking, which involved an incident with a Canadian flag & she got arrested for it. Additionally, she started smoking & taking drugs (which damaged her vocal cords leading to vocal surgery). She lost her good role modeling since then & went from Hannah Montana to a stripping drug addict.
21
The 2nd Law - Muse
22
Mania - Fall Out Boy
23
MDNA - Madonna
24
Red Pill Blues - Maroon 5
25
Wake Up Call - Theory of a Deadman
PSearch List