Best American Authors Songs
The Top Ten
1
Best Day of My Life
So great, a good song to jam out to. If you're reading this, have a great day and you are an amazing person!
Wow! I can't believe this :D I have set this as my alarm as well! Oh and I listen to it whenever I feel weighed down by life. definitely lifts my spirits and makes me feel like I have the best life.
This is the only song I know by American Authors and I like this song!
It's my favourite song!
2
Deep Water
My favorite song, has such a great meaning and lyrics.
3
What We Live For
I love this song and this album is one of the best things I have heard in my life.
4
Luck
This is definitely one of my favorites. It's SO AMAZING and has such a good beat. All of their music is perfect for air guitars and jamming! Thank you and have a good day.
This song has such influence on me. By far my favorite. "Some birds aren't meant to be caged."
5
Say Amen
My favourite, super good.
6
Pride

Great song, with good lyrics and meaning. Whoever's reading this, I challenge you to make the world a better place and give out at least 5 compliments. Have a great day!
7
Bring It on Home
8
Think About It
It has a really great beat and the lyrics are just amazing! Let's face it: Best Day of My Life is only first because it's the best known. Songs 2-6 are far better
9
Home
The first song of American authors I ever heard. I literally changed my station after that song on Pandora to the American Authors station. It's a very touching song and is for all the people feeling homesick.
10
I'm Born to Run
So amazing and I can't help but listen to it over and over. Whoever is reading this, I like your shirt and remember to be kind
The Contenders
11
Believer
Another very encouraging song that's basically about believing that something goof can happen. Their songs always have the most beautiful lyrics.
I love this song.
12
Oh, What a Life
I absolutely love this song and the beginning is beautiful and little bit 'old-fashioned'. "There was snow, there was snow, streched for miles and more, when we buried, when we buried our souls..." loving the lyrics & it's giving me such strong memories
Such an amazing song. Have a fabulous day!
13
Hit It
It's a very fast paced song that you can't but help dance to and love.
14
Trouble
Very catchy song. Its amazing.
15
Heart of Stone
16
Love
This is one of my favorite songs from them! It brings back a lot of beautiful young memories :).
17
Go Big or Go Home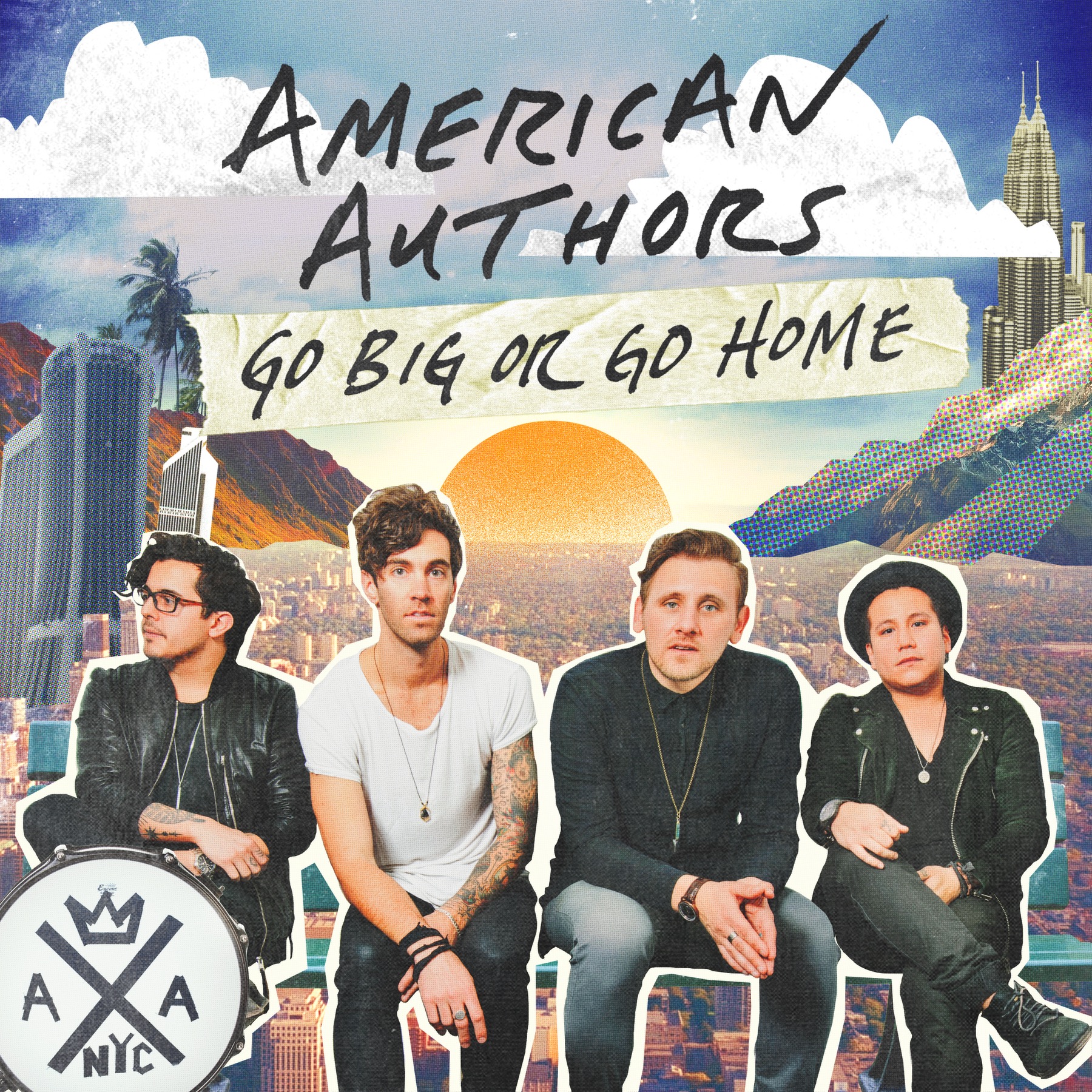 SO AMAZING! This is one that you will be singing hours after listening to it :) If you're reading this remember: "if anyone ever tells you that you're not good enough, they probably work for Hydra and are liars by default."
It's a new song of American Authors. It's a great and catchy song!
18
Right Here Right Now
Love this song and I'm so glad they added it to Madden 17. I play that game way too much.
For some reason, when I log onto Madden 17 this song always plays.
19
Ghost
Great song! Everything else here is good too, but this is my personal favorite. I hope American Authors get more hits in the future!
One of my favorite songs.
20
Superman

Amazing song. At least deserves a spot in top ten.
21
Calm Me Down
22
I Wanna Go Out
23
None of Dem
24
I Love It Loud
25
Can't Stop Me Now
BAdd New Item