Top 10 Best British Indie Bands
The Top Ten
1
Oasis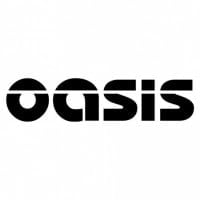 Oasis were an English britpop band formed in Manchester in 1991. Developed from an earlier group, the Rain, the band originally consisted of Liam Gallagher (vocals and tambourine), Paul "Bonehead" Arthurs, Paul "Guigsy" McGuigan, and Tony McCarroll. Noel Gallagher (Liam's Brother) served as the primary songwriter and guitarist for the band. They released a total of 7 albums. Definitely Maybe (1994),... read more
I have listened to Arctic Monkeys, Kasabian, The Wombats and Oasis and almost everything else on this list enough to tell my opinion (so if you haven't listened to everything don't bother to comment), and I've come to the conclusion that Oasis has the most classical and rhythmic songs. Others are all very good and in fact really good, but they just need the harmony and experience which Oasis has had.
Beautiful music everything they do addicting lyrics and the cord production is wonderful on every song. They really are the best indie band from the UK. They write songs with meaning, passion, and soul. Even though the broke up what they did while they were together was absolutely genius. I love them after all they're my wonderwall.
OASIS are really #1 INDIE band as well as one of the Great bands of all time... Their lyrical genius is beautifully portrayed with great music.

They are really not appreciated as they should be.!

The gallagher brothers were really great partners.. I wish they re-unite in FUTURE..!
2
Arctic Monkeys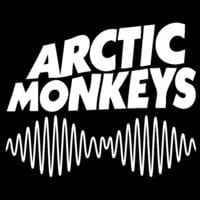 The Arctic Monkeys, otherwise known as the Death Ramps, are a British indie rock band formed in 2002 in Sheffield, England. The band consists of Alex Turner (lead vocalist, songwriter, electric and rhythm guitarist), Jamie Cook (electric and rhythm guitarist, songwriter), Matt Helders (percussionist, backing vocalist) and Nick O'Malley (bassist, backing vocalist). A former member, Andy Nicholson (also... read more
Simply, no one can top the monkeys with their UNFORGETTABLE lyrics and riffs every single tune released. They have a different sound every album that keeps the listeners on their toes wondering what's in store, but nonetheless are ALWAYS pleased with the content released. Been around since Humbug, and have never been displeased with any tune and that says something special for me, and I'm sure that speaks a lot for any monkeys listener.
The verve, the kaiser chiefs and oasis are all pretty good, but honestly who could beat the monkeys? THey beat all the bands on this list just by having such a cool name! Rock on Monkeys! Oh and don't sit down because I moved your chair! LEGENDS! X
Usually I lost my interest in bands if they become 'mainstream' and everyone is talking about their music. BUT Unfortunately I got to know their music through radio... So I became a fan when they've already been mainstream. And this time, I just really don't care they are extremely well-known and popular. They deserve it. Great music, great lyrics. Not perfect, but that way it'd be boring ;) I really liked British Indie. Now I LOVE it. xoxo
3
Radiohead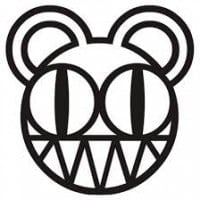 Radiohead are an English rock band from Abingdon, Oxfordshire, formed in 1985. The band consists of Thom Yorke (lead vocals, guitar, piano, keyboards), Jonny Greenwood (lead guitar, keyboards, other instruments), Colin Greenwoood (bass guitar), Phil Selway (drums), and Ed O'Brien (guitar).
Radiohead's unique sound and unique lyrics beat any other band's easily. No other band on this list has achieved as much as Radiohead has in music over the past years. Take, for example, the fact that Radiohead has made it to Billboard's top 100 rock songs of the 90's. Take, for example, how long Radiohead has stayed in the music industry and how long the band has prospered. No other band has achieved this much, this fast and during its career as a band. Many other bands only achieve this status after they have fallen apart.26 years in the music industry. That's big. The Beatles lasted less than half that time.
Well I love arctic monkeys too but Radiohead is Radiohead and will always be Radiohead, they don't fit in any genre or style, they have their own genre. And the feelings you got in each songs of these guys, man they are unique. Their bests albums are in my opinion "OK Computer" and "In Rainbows", and if I had to recommend a song to any person in Earth will always be "Paranoid Android" that's its just a masterpiece.
4
The Smiths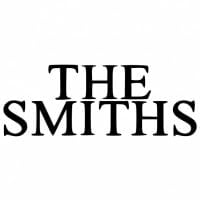 The Smiths were an English rock band formed in Manchester in 1982. The band consisted of vocalist Morrissey, guitarist Johnny Marr, bassist Andy Rourke and drummer Mike Joyce.
The smiths are without the doubt the meaning of the word indie/alternative, unlike many of the above they actually sing about real things in life and not continuous rubbish, they are the true sense of British and influence people of all generations. Ironic, original and beautiful creatures. Oh morrissey with his therapeutic voice healing the soul every time a person listens, and Johnny marr with his enduring and spirit lifting guitar playing, honestly would make anyone who actually have one bit of interest in indie music would feel like they are in heaven.
Why are the Smiths so low down? They are the ones who started indie and without them their would be no Arctic Monkeys, no Libertines, no Strokes (Lou Reed was a bigger influence on the Strokes) and no Oasis. Johnny Marr's guitar playing is iconic and Morrissey's voice can't be described by words. I am fourteen and the thing I love about this list is that even though it is in a bad order, practically all the bands on here are amazing! I love indie rock and I think a few new bands such as the Vaccines and the Horrors should be included on here.P.S. listen to Spector, they are brilliant! :) x
5
The Stone Roses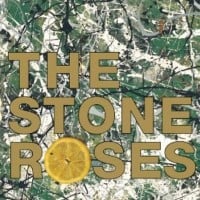 The Stone Roses are an English rock band formed in Manchester in 1983. One of the pioneering groups of the Madchester movement in the late 1980s and early 1990s, the band's lineup consists of vocalist Ian Brown, guitarist John Squire, bassist Mani and drummer Reni.
The Roses should be further up because they originated and founded the Madchester sound that other bands on this list kind of adopted. They ushered in a new sound in the rock genre. They had ups and downs but their ups were amazing. They had great lyrics, John was probably one of the best guitarists to come out of England and their instrumentals were unbelivable. I even like the way Ian isn't the best singer, his voice has enough of that distinctive Manchester accent and character to appeal to the bands target audience which was mainly northerners. Unreal band
Should be top of the list. Brown and Squire = Jagger Richards. If it wasn't for the Roses the indie scene wouldn't have spawned the talent it did likevthe happy Mondays or inspirall carpets who also don't feature in the top ten yet blur do! Your having a laugh. No roses and Oasis would never of happened to the admission of Noel Gallagher himself who also quoted"the stone roses are the best band in the world"
6
The Verve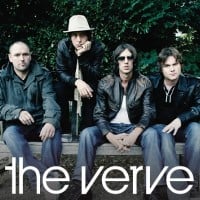 The Verve were an English rock band formed in Wigan in 1990 by lead vocalist Richard Ashcroft, guitarist Nick McCabe, bass guitarist Simon Jones and drummer Peter Salisbury. Guitarist and keyboard player Simon Tong became a member at a later date.
In my opinion: The Verve were and still are completely underestimated and stereo typed for the commercial hits only (the drugs don't work & the one with the stolen riff for example), unlike other indie bands Ashcroft and the Verve fear not to go ambient in an alternative way which is something that's been missing from Indie since Pink Floyd. To be ranked on a totally different scale.

what is Arctic Monkeys doing in the number 1 spot?
And,
Where is Elbow and the Guilemots? don't make me go to page 2!
While Blur and Oasis are the better bands (my favorite band is blur) no one can match the swagger and vocal prowess of Richard Ashcroft. Listen to their albums... They're absolutely incredible. The Verve are a definite #3 on this list for sure.
The verve is the most innovative band in the world and probably the greatest underrated band ever!
7
Blur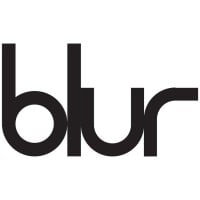 Blur are an English rock band, formed in London in 1988. The group consists of singer/keyboardist/guitarist Damon Albarn, guitarist/singer Graham Coxon, bassist Alex James and drummer Dave Rowntree.
Stereophonics should be in this space!

blur, the choice band of those whom hater Oasis and got as big as they did for that solo reason, don't get me wrong there are some class tunes within these albums, some real standout songs that bring back that "back in the day" reminiscing.

I always got a scenes that blur were always afraid to get their hands as dirty as Oasis or ocean colour scene with their music and that young posh anarchist impression could never compete with the pure grit other bands delivered.

"Oi Damo" when you coming back to visit Aldham?
My favourite band of all time. A band that would fit in everywhere, they would always find a way to move with the changes in scene and culture and always have a good solid body of work and fan base.
Listen to any two Blur albums, and each will have a different soul. Why are they so low on the list? Graham and Damon's relationship has shown how powerful music can be.
8
Coldplay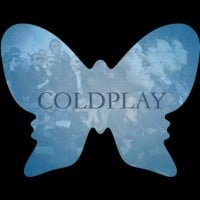 Coldplay are a British pop rock band formed in 1996. The band consists of Chris Martin (lead vocalist and pianist), Jonny Buckland (lead guitarist), Guy Berryman (bassist) and Will Champion (drummer and backing vocalist). Manager Phil Harvey is often considered an unofficial fifth member. The band renamed themselves "Coldplay" in 1998. Before making their debut album, they recorded and released three... read more
Album #1 Parachutes is the truest form of Coldplay you will find up until X&Y, where Coldplay discover and pronounce a more rock-ethic approach. Unfortunately, and it's a big unfortunate, the later pieces are getting more and more "pop," which, in turn, sends a somewhat "Erhhh" across my mouth box. It would appear that even as big and as branded Coldplay still are, they have lost their way in my opinion. Which of these two can you lip-sync more easily to off the top of your head, "Yellow" or "Ghost Story"? See what I mean?
Coldplay are hardly Indie, they're 95% Alternative Rock, I don't know why they are even on this list. Obviously great band though and consistent too.
Coldplay owns! Best band ever in this world! But I have to agree with the guy before, they're mostly Alt Rock.
9
The Cure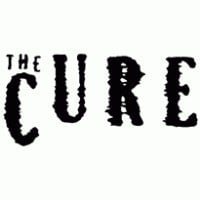 The Cure are an English post-punk/gothic rock band formed in Crawley, West Sussex, in 1978. The band has experienced several line-up changes, with vocalist, guitarist and principal songwriter Robert Smith being the only constant member.
The Cure is number what now?! Are you kidding me? Talk about timeless! I grew up on them and STILL love their tunes!
I don't think they're Indie at all. They're Post-Punk, Alternative Rock, and Gothic Rock.
I don't understand how can the be so low on the list.
10
Noel Gallagher's High Flying Birds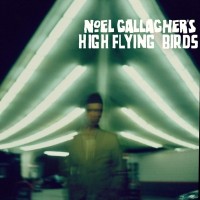 This is the chance Noel always wanted to take the lead completely, they are a good band but entice obvious Oasis vibes ad without the "yeyaaaryeee" back of the tongue and head back whine from Liam you get a sense of something missing!
If you like OASIS. You have to Love Noel. He's God, the best songwriter of a generation. His music is beautiful and the lyrics are amazing. He's from another planet.
The Contenders
11
Kaiser Chiefs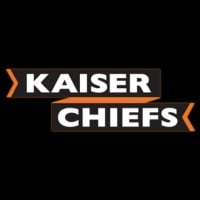 Kaiser Chiefs are an English indie rock band from Leeds who formed in 2000 as Parva, releasing one studio album, 22, in 2003, before renaming and establishing themselves in their current name that same year.
They may not be as big as some of the others on this list, but they are quite arguably the most innovative and influential, so long as you exclude Radiohead, to be honest Radiohead shouldn't even be on this list anyway as they're not actually an Indie band.
I like a lot here on the list! But kaiser chiefs stands out. Their music is great!
Awesome band very underrated, newest album is really good. Great guitarist.
12
Joy Division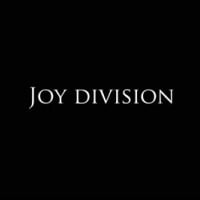 Joy Division were an English post-punk band formed in 1976 in Salford, Greater Manchester. Originally named Warsaw, the band consisted of singer Ian Curtis, guitarist and keyboardist Bernard Sumner, bassist Peter Hook, and drummer Stephen Morris.
Please someone kill me now, how can you compare Joy Division to the Kooks. What could compel someone to claim that the Kaiser chiefs are better. Done about 4-5 good songs in five albums. Joy Division 2 studio albums 19 good songs, that doesn't even include the classics. As what has previously said insanely influential, who without, there would definitively be no other bands on this list. Horrendous list
The Wombats above Joy Division, easily top deserve top spot with the Smiths second with Stone Roses third, come on half of these bands are not British, why are the Strokes on this list they are from New York. Top ten should be; Joy Division, Smiths, New Order, Stone Roses, Radiohead, Libertines, Oasis, Bauhaus, Babyshambles and maybe Kasabian,
Ian Curtis' lyrical mastery alone should surely warrant Joy Division a place above Kasabian and Bloc Party, add the fact that they make generally great music should push them to that number 1 spot shouldn't it? Oasis made good music without the lyrics to back it up, Joy Division were the complete package
13
Bloc Party
A lot of these bands are not indie, and the ones who are aren't all that great (Libertines, Wombats etc), Bloc Party are the second most innovative band on this list (behind Radiohead who aren't indie) and every album, they change their sound, and perfect the sound they have evolved into.
Some bands maintain the same sounds for years, until its own fans get kind of tired. BP evolves in every new album, but still keeps the same original charm. Silent Alarm was, indisputably, their jump to the top, but A Weekend in the City, and Four had amazing songs indeed.
Let's see which treasures "Hymns" will bring to BP's audience.
Bloc Party has the most innovative sound of all these groups. Not one of their three studio albums sounds the same. And they feel good music, whenever I have a bad day just turn on Bloc Party problems solved!
14
Pulp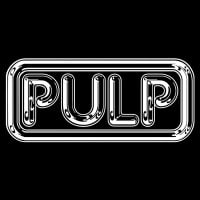 Pulp were an English rock band formed in Sheffield in 1978. Their best-known line-up from their heyday consisted of Jarvis Cocker, Candida Doyle, Russell Senior, Mark Webber, Steve Mackey and Nick Banks.
Jarvis is one if the greatest lyricists of the past 30 years and sum up real life like no other singer. Why are they so low? Such an underrated band
You must be joking top ten at the very least, mike luke.
15
Beady Eye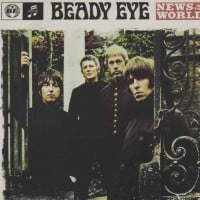 "Oh Liam! " there's lots of opportunity with this band but without the song writers skill its found lacking, "expectation! ". much harder than the style of the high flying birds and there lye the issue of comparison to both Noels crew and Oasis, there was always going to be conflicting comparisons and without good backing vocals and harmonics you will find Liam's vocals much too "in ya face".
16
New Order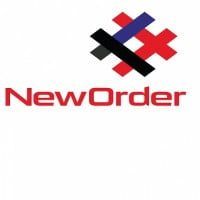 New Order are an English rock band formed in 1980, currently comprising Bernard Sumner, Stephen Morris, Gillian Gilbert, Phil Cunningham and Tom Chapman.
How are New Order at 22!? Joy Division and them should be at 1 and 2...best British Indie/Alternative Rock bands ever!
If it wasn't for them or Joy Division a majority of the other Indie/Alternative Rock bands on this list would not have been around.
Surely they should be in the top 10. Best British band along with smiths and the cure
Oh wow, I remember these guys!
17
Franz Ferdinand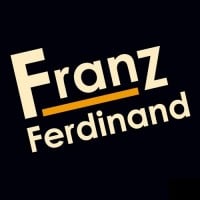 Franz Ferdinand are a Scottish rock band, formed in 2002 and based in Glasgow. The band's original lineup was composed of Alex Kapranos, Nick McCarthy, Bob Hardy, and Paul Thomson.
Their music is uniquely Awesome. They don't sound like most of the bands out there, which is why I could Never get bored listening to all of their songs - be it b-sides or covers. They have the best guitar riffs, drums, Kapranos' voice, back-ups etc that make a great band.

On top of that, their live performances are splendid! Which is the reason I fall in love with them in the 1st place. You could never tell the difference from their recorded ones!
The most intelligent and fascinating lyrics I've ever heard. The most beautiful voice. The most energizing concerts I've ever seen. Too many "the most" for one band, but they DO deserve it. In my list they are on the first place.
So many catchy songs. Their amazing riffing and general humour has been maintainted throughout each and every album. My favourite band.
18
The Script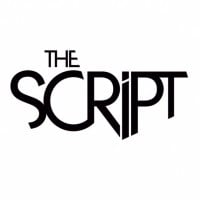 The Script is an Irish pop rock band formed in 2001. The band comprises keyboardist and lead vocalist Danny O'Donoghue, guitarist and vocalist Mark Sheehan and drummer Glen Power.
The Script is an inspirational band. They're songs always have a special meaning to them and many fans can reakte to them in some situation of their life. You can go to their music for support, inspiration, motivation or when you just need to relax. But they are more than just great musicians. They're great people too. Even after 10 years, they're still down to earth people and still care about their fans.
The script are amazing! I think they should really be up there with all the rest o' the epicest bands. I'm not sure why they want me to spell everything incorrectly. Every time I put an ' they say it's better quality. I don't know what's happening there. Awkward.
Embarrassed to say, but I actually just recently learned about The Script. I think they'd pretty awesome. And they are actually the reason I started listening to Indie again. Except for Modest Mouse, I never get tired of them
19
Muse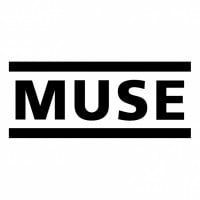 Muse are an English alternative rock band from Teignmouth, Devon, formed in 1994. The members are Matt Bellamy (lead vocal, lead guitar, piano, keyboard), Dom Howard (drums, percussion) and Chris Wolstenholme (bass, backing vocals). They've won several awards including 5 MTV Awards, 8 NME Awards, 2 Brit Awards, and 2 Grammy Awards.
Am I not right In saying Muse are truly the most talented band In the world? May not be the best to some, but you can't get more pure talent then you can In Muse! I dunno why people don't like Muse as much with there new stuff! They're still amazing. Muse through and through! They're still amazing yeah they have the old amazing classics: Falling down, muscle museum, blackout but still... Explorers! That Is a great song
I agree with the other comments, doesn't really make much sense muse being this low on the list.
The only reason I can think why is oasis, coldplay, the kooks, bloc party and blur etc, are more pop indie, whilst muse is a lot closer to rock indie. I personally wouldn't put oasis and muse in the same music category but still... Very weird that its still this low.
There are many great bands in this list... But MUSE not in top 10?! Seriously?! For example how can be the kooks or razorlight be better? Muse has got this unique style and matt's voice is just incredible! One of the best Live-Bands! You have to vote for them and show that the majority of people in this world have good music taste!
20
The Wombats
Their ability to have some of the most cheerful and upbeat songs, ever, as a facade to their more deeper and darker understanding of life. That is truly one of a kind.
The song are up lifting with lyrics that never fail to make me smile. I have only just started listening to them and I'm happy I have found this band as they are my Favourite
I am from South Africa, heard the WOMBATS! On a friends phone and now I am addicted they are seriously awesome. Would be awesome to see them Live!
21
The Fratellis
Immense band! Totally under appreciated by people these days! The Fratellis have always been one of my favorite bands, and I've been listening to them for years! Real toe-tapping tunes- seriously!
Not that great and struggled clearly to follow up the Album they are known for "Costello Music", they remind me of a band that gigged for a long time until gathering enough material to go large, make some Wonga and stay home for the rest of their lives till the money runs dry and then come back with a poor album that stays in the charts for a couple of weeks before fading out so far you wont even find it on thepiratebay. how on earth are they on page one? A band like Elbow knox the sox of this bunch.
Gotta love The Fratellis. Costello Music is just pure awesomeness. I'd love to see them live.
22
James
James are still a great band and gave been producing great songs for the last 30 years! Unique sound and just amazing!
James rules. No other band can come out with albums that just get better all the time!
Songs which expose the terrible beauty of human love.
23
Siouxsie & the Banshees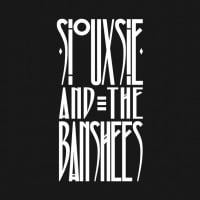 Siouxsie and the Banshees were an English rock band, formed in London in 1976 by vocalist Siouxsie Sioux and bass guitarist Steven Severin. They have been widely influential, both over their contemporaries and with later acts.
24
Kasabian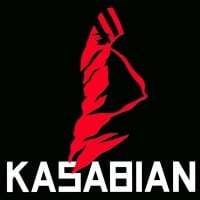 Kasabian are an English rock band formed in Leicester in 1997. The band's original members consisted of vocalist Tom Meighan, guitarist and vocalist Sergio Pizzorno, guitarist Chris Karloff, and bassist Chris Edwards.
"Underdog", "Fire", "Club Foot" and "Days Are Forgotten" are simply amazing tunes. From the brilliant riffs down to the rocking violins and cellos - this band has it all. Their music spans through a lot of different genres and I personally like their experimenting. The band, as said by Segre, isn't an indie rock band (and dislike being named as such) so I think they probably shouldn't be listed here
Kasabian Is simply the best. Re-Wired is outta this world. Not to mention every single album they have put out has been a perfect 10/10. Club Foot, Shoot the Runner, Empire, Underdog, Fire, Take Aim, Fast Fuse, Thick as Thieves, Switchblade Smiles, Days are forgotten... They are just the best band out there. Period.
So many amazing and very different songs! Personal favourites are Man of Simple Pleasures, Velociraptor, La Fee Verte, Empire, Test Transmissions and Me Plus One - and I REALLY struggled to narrow it down to that many!
25
The Kooks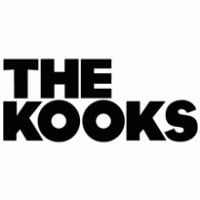 The Kooks are an English rock band formed in 2004 in Brighton. The band currently consists of Luke Pritchard, Hugh Harris, Alexis Nunez, and Peter Denton. The original bassist was Max Rafferty, and the founding drummer was Paul Garred.
Never recorded a bad song. Inside In/Inside Out was a brilliant start and they only got better with Konk. Sway and See The Sun have to be two of the greatest songs of all time. Third album may not be as stand-out as the first two but if you don't compare them, it's still a good album. How on Earth are bands like The Script ahead of them!?
This band is the definition of indie. Perfect blend between electric and acoustic material. Just listen to "Naive" and "She moves in her own way" and you'll know what I mean. Should definitely be closer to the number 1 spot.
Such a good band! I love their music and I hope they will make more albums! I really love there B-side to! And there covers, I love everything of them, they are the first indie band I've ever heard and one of the best!
PSearch List