Best Earl Sweatshirt Songs
The Top Ten
1
Chum
This song gets to me. I wake up with this song stuck in my head, it's just one of those songs you'll never forget. This is the first Earl Sweatshirt song I ever listened to and is definitely my favorite.
Deepest song made in this generation. No doubt.
This is the most generic song by sweatshirt.
2
Pigeons
Pigeons is my favorite song of all time, I mean it was incredible. Earl and Tyler were great in that song, That bridge was incredibly awesome and that ending was incredibly awesome I think I liked the first and the last verse the most!
Earl went hard on this track. Definitely on my top 5 best Earl songs
The simple beat is just fire.
3
Luper
Crazy storytelling and just a fantastic song, couldn't stop listening to it for at least 3 weeks straight. Sick beat as well, the piano just sounds super badass
This should be first. Molasses second, chum third
4
Hive
It's not considered OF if Veggies and Staples are in it.
5
Earl
Absolutely INSANE flow. Haven't heard anything like this in the rap game, ever. Period.
Earl is definitely his best work. Pigeons could stay second but earl HAS to be first. He goes waay too hard.
Just raw earl, no special effects.
6
Assmilk
My personal favourite, even if it isn't his song.
7 Whoa
8
Molasses
Great production and hook by The RZA and some dope rhymes by Earl himself
9
Couch
Earl and Tyler's lyrics come together like a story and its amazing
10
Grief
Why this isn't the number one is beyond me. The amount of lyricism and deep storytelling is unbelievable. It's the best song I've heard in a long time.
If you haven't listened to it yet then go listen to it. Why it isn't higher is beyond me
Grief, Hoarse, and Chum are my top 3 Earl Sweatshirt songs.
The Contenders
11
Stapleton
Great lyrics and storytelling. Surprised that this isn't higher. Best track off Earl
12
Kill
I have listened to all of earls songs and this one is still my favourite, fantastic lyrics and flow and I am super excited for him to make a song better then this, hopefully on his next album Doris. Which everyone should buy
My favorite Earl song.
Yes I agree with this other comment, still his best song even after Doris came out
13
Knight
Better than all the songs on this crappy list, he has done way better work.
Love this song
14
Sasquatch

15
Solace
I've been an Earl fan for a while, but I finally heard this song today. Woah.
16
Burgundy
One of his bests. Without a doubt
Should be number one
17
Sunday
Why isn't this higher? I loveee this song " All my dreams got dimmer when I stopped smoking pot, nightmares got more vivid when I stopped smoking pot, loving yous a little different, I don't like you a lot."
Smooth drum beat reminds me of tribal village songs! Not to mention Frank Ocean's flow
18
Faucet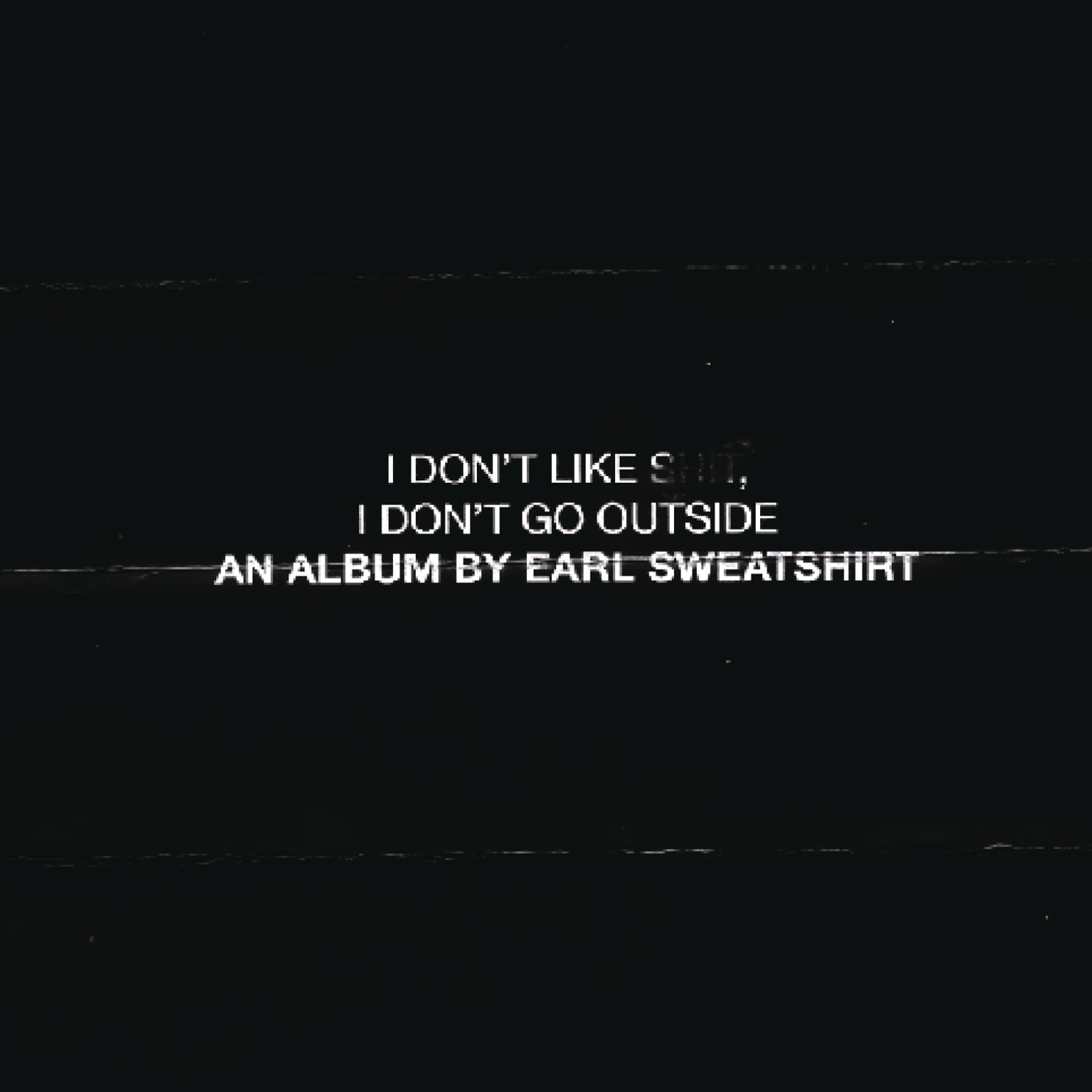 Dope beats, smooth flow, you gotta listen to believe.
Yo this song needs to be higher like foreal this isn't even a joke anymore.
I hope my phone break, let it ring..
19
Orange Juice
Wow, just a crazy song. He destroys the verse at a very young age of only 16! One of my favourite verses ever then tyler comes in and does a sick verse as well. " I stumbled down a hill and had Jill Jack me off" is one of my favourite lines of all time
Underrated? More like overplayed dumbass.
20
Epar
"Dead one in the front, dead cop in the back, and two live ones screaming 'Odd Future is back'"
Best play on a hook ever!
21
Centurion

The Best track off Doris!
Earl's best beat drop
Just a sick flow
22 Moonlight
23
Guild
Just a great lyrical song, pretty much when Earl and Mac get together they make great music
24
Drop
The lyrics and beat of this song go way to hard to not be in the top ten. Seriously this song could scare some eople.
25
Nowhere2go
PSearch List